One of the highlights of the Christmas holiday is every corner of the home dresses up for this festivity. The halls are decked, trees are perfectly trimmed, and the fire pits are glowing bright – the neighbourhood has never been this jolly.
And your garden should be no exception! Turn the atmosphere of your outdoor magical and lively, and light it with enthusiasm.
With our Christmas garden decoration ideas, Santa would definitely stop first in your house! Check them out and get inspired to give your backyard a major Christmas curb appeal.
Let's dive into our naughty or nice, I  mean, stylish and fun outdoor holiday decorating list!
1. Light up the trees
This time of the year is the perfect excuse to do some major makeover to your trees. For one, adding Christmas lights and making them the centre of attraction of your garden during this festive celebration.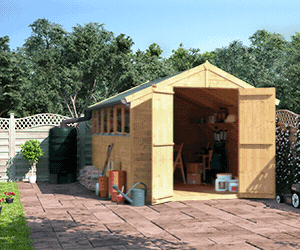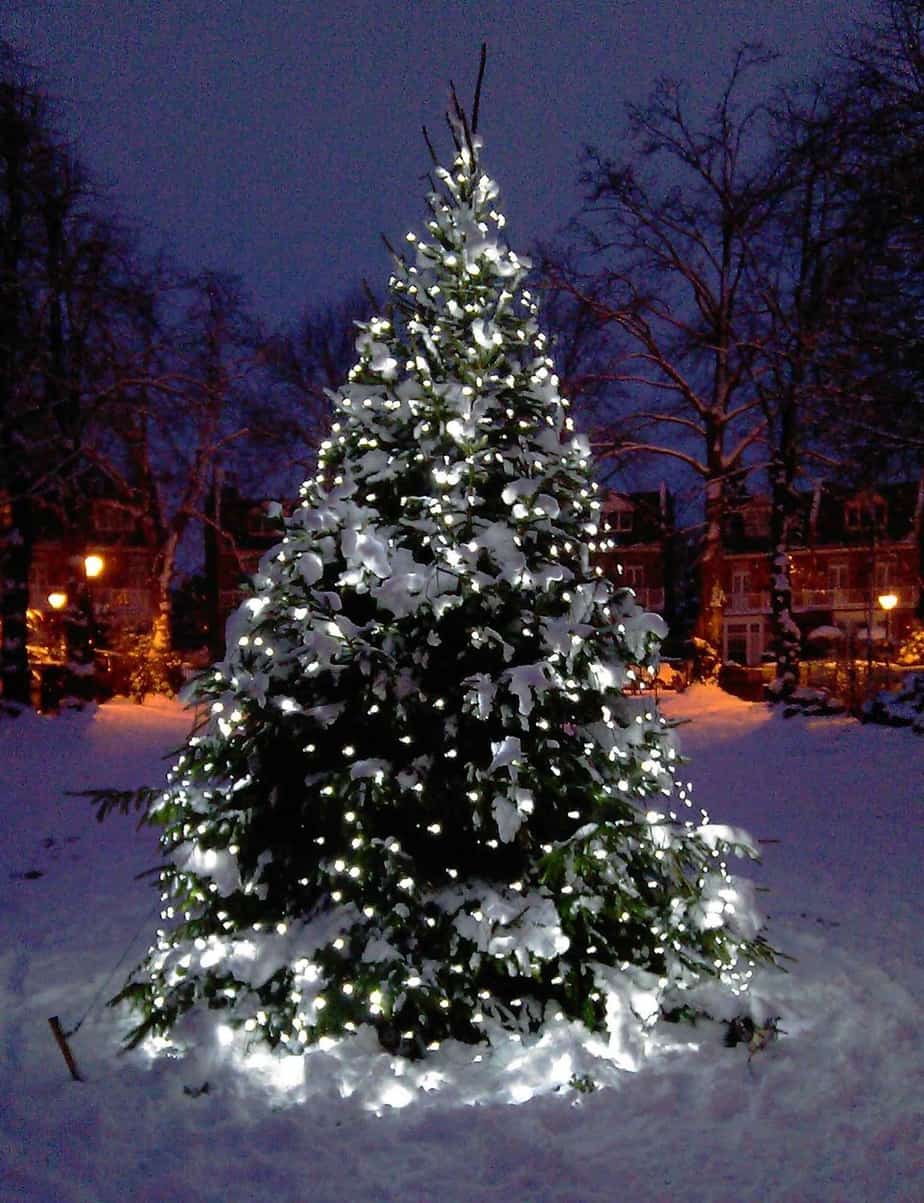 2. Log cabin holiday retreat
Log cabins can be used in a lot of different ways, and a holiday retreat is definitely one of them! Introduce the Christmassy spirit to your cabin and make it a place that offers comfort, warmth, and relaxation.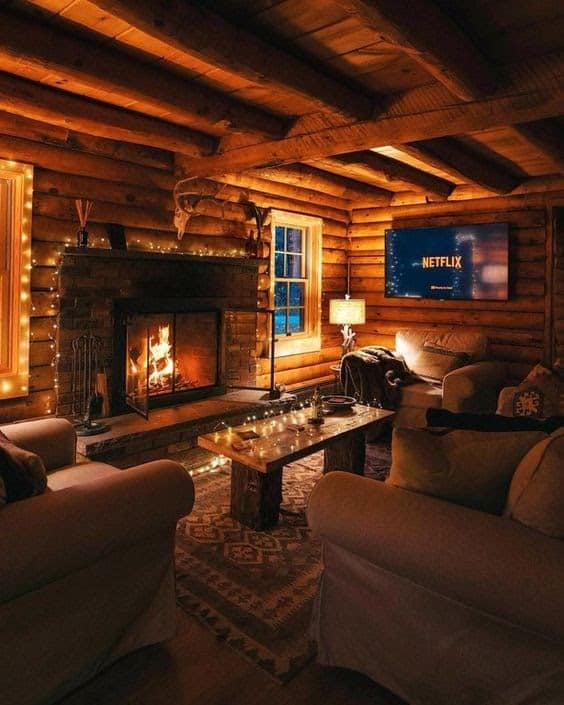 3. Container garden wonderland
Don't settle for the drab greys and browns of fall and winter. Instead, create a Christmas-themed container garden. Use evergreen sprigs, colourful twigs, and dried perennials to achieve that winter wonderland vibe.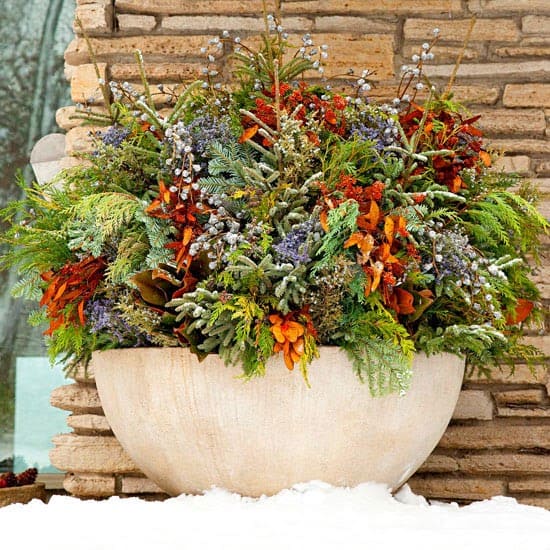 4. Make your own Christmas pedestal
If you have an extra and unused birdbath, why not transform it into a wintertime focal point? Take inspiration from this DIY pedestal.
Add evergreen bows and a massive red ornament to make your once-forlorn birdbath come to life again.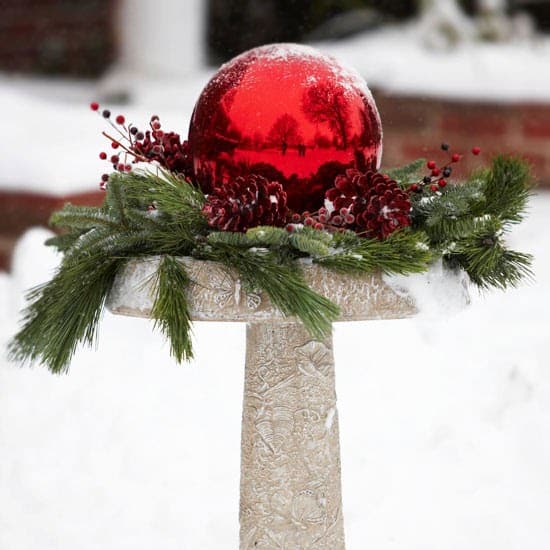 5. Combine ice structures with lights
Clear ice and lights always make a perfect and magical combination. With shortened winter days, garden lighting can make a difference, illuminating your garden.
Have a look at this twig structure ice crystallised by lights.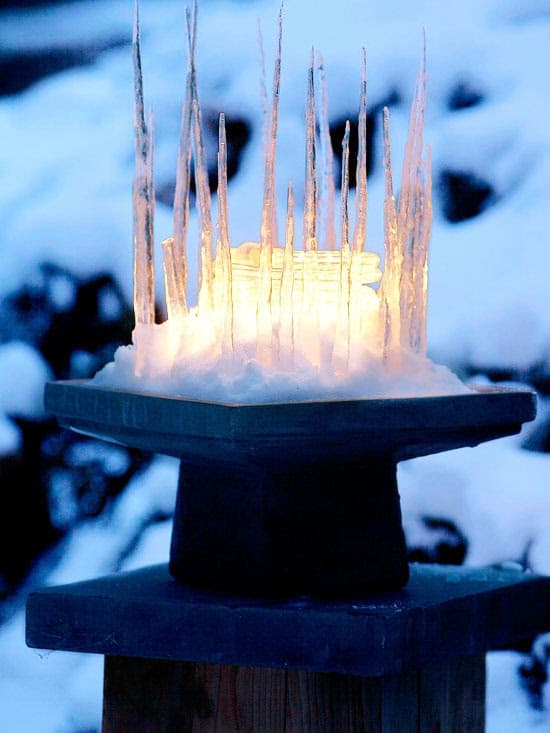 6. Winter wonderland fire pit experience
Save your family get-together around the fire pit after a snowy day. Make sure the paths aren't slippery so you and your family can go to the yard pit safely. Add chairs with enough blankets; cups of cocoa drink and a bunch of marshmallows for s'mores!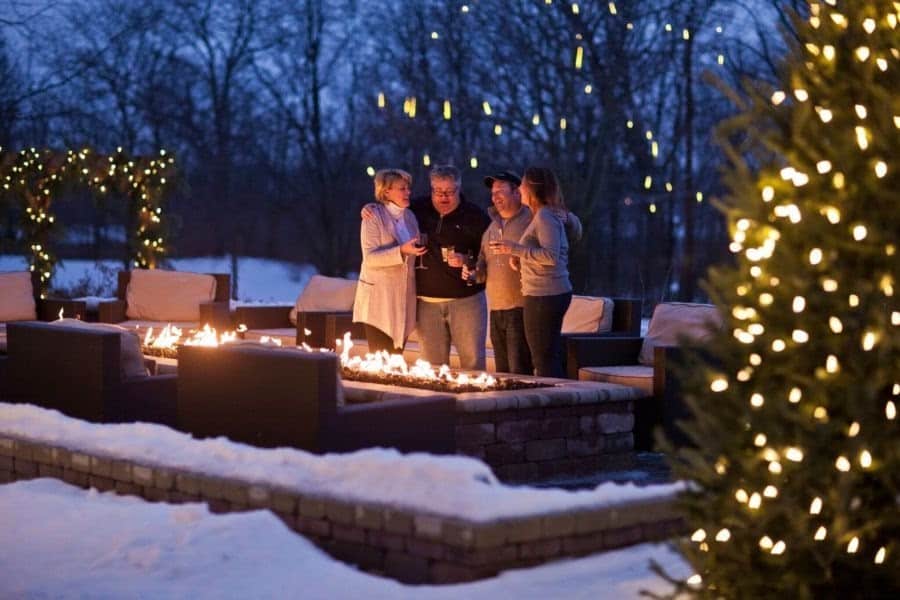 7. Wreaths on the lamp posts
Lamp posts make a great addition to gardens and as extra features for your Christmas wonderland. Tie Christmas wreaths and red ribbons on them to ensure they're well-dressed for the season.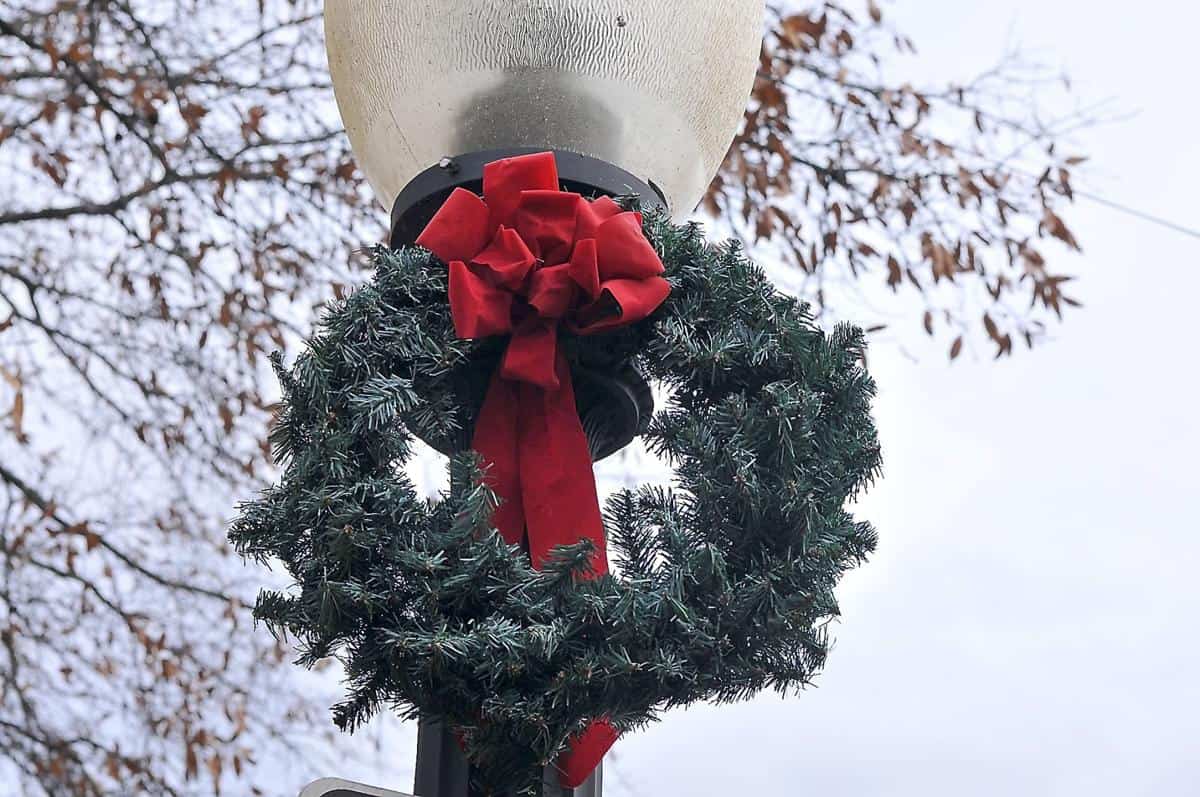 8. Grace your patio
This patio indeed gets a full holiday decorating treatment! The outdoor fireplace has trees with whimsical Spanish moss on and a large wreath.
Just by looking at it, it gives you the feeling of the way to the world of Narnia.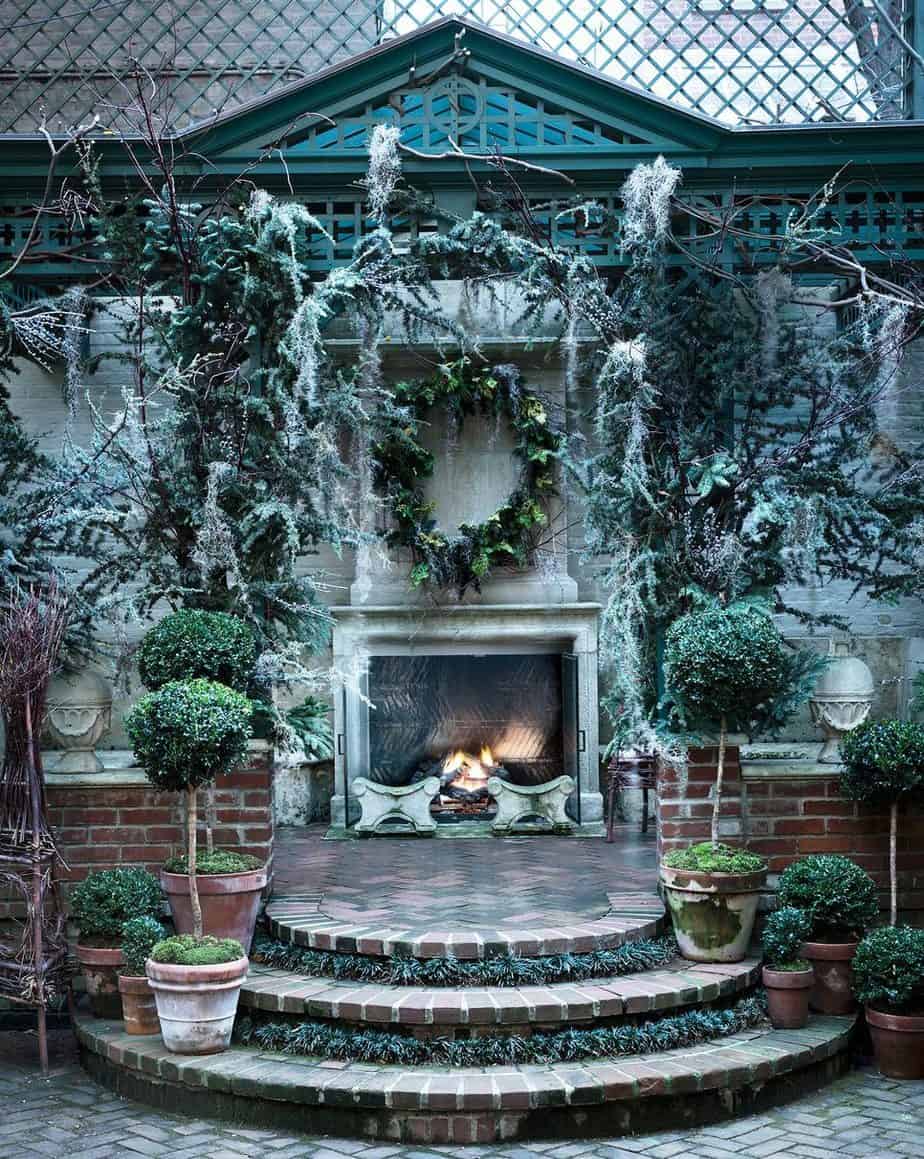 9. DIY wood pallet trees
Get creative and make use of your old pallets that have been stockpiled in your shed. This do-it-yourself Christmas tree project is relatively easy to make. Decorate it with marquee lights to make them look great all season long!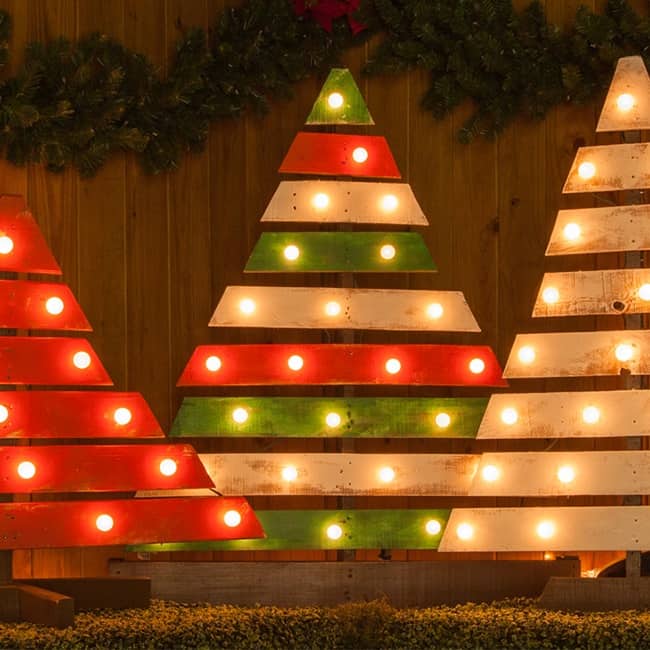 10. Hang some birdseed ornament
Birdseed ornaments are a great decoration that doubles as a practical addition to the garden. They sure look pretty, and pretty enough for goldfinches to fly around your yard, as well.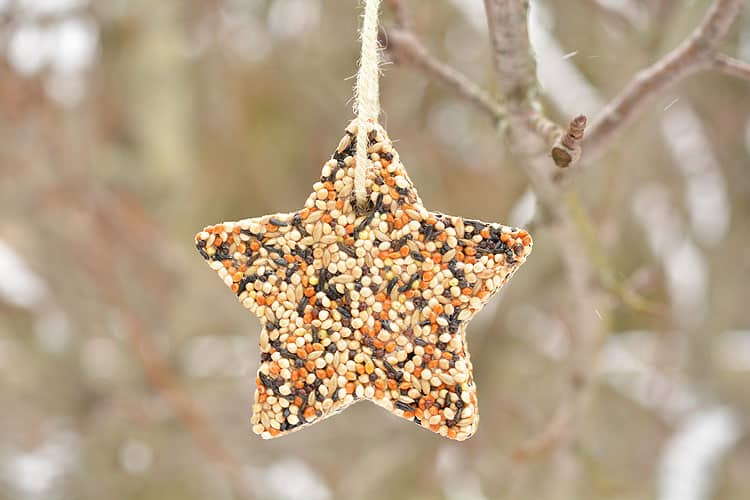 11. Display the garlands on the fences
Garlands work well to spruce up your garden gates and fences. Let long lengths of garlands drape slightly between the fence and posts. Add ribbons or other flashes of colour to coordinate with your Christmas garden concept.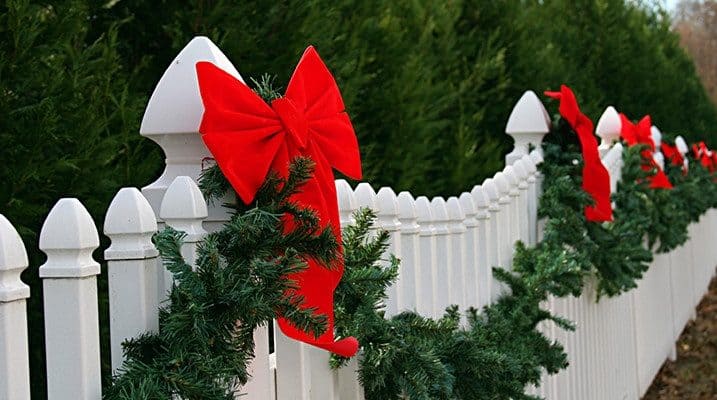 12. Garden pathway with starlight stakes
Pathways should also comply with your Christmas garden dress code. Adding starlight stakes, a.k.a. bright balls of lights will do the trick!
They provide a pop of colours and are perfect for height placement.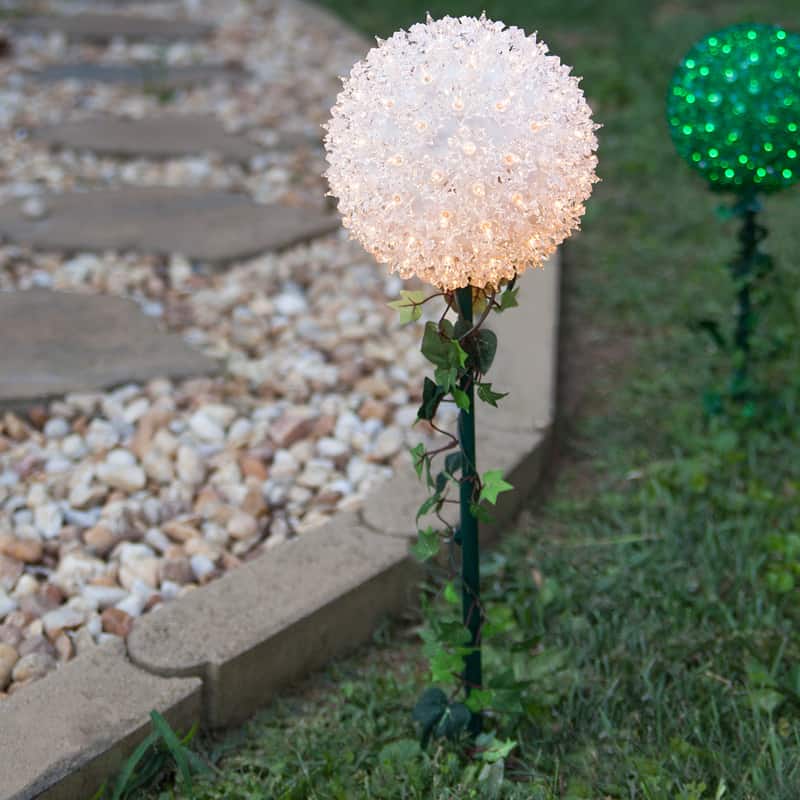 13. Christmas lights on arbour
Welcome your family and guests with a well-lit and glimmering arbour. Hanging Christmas lights can create a glittering scene and a bright motif that will draw attention to your yard.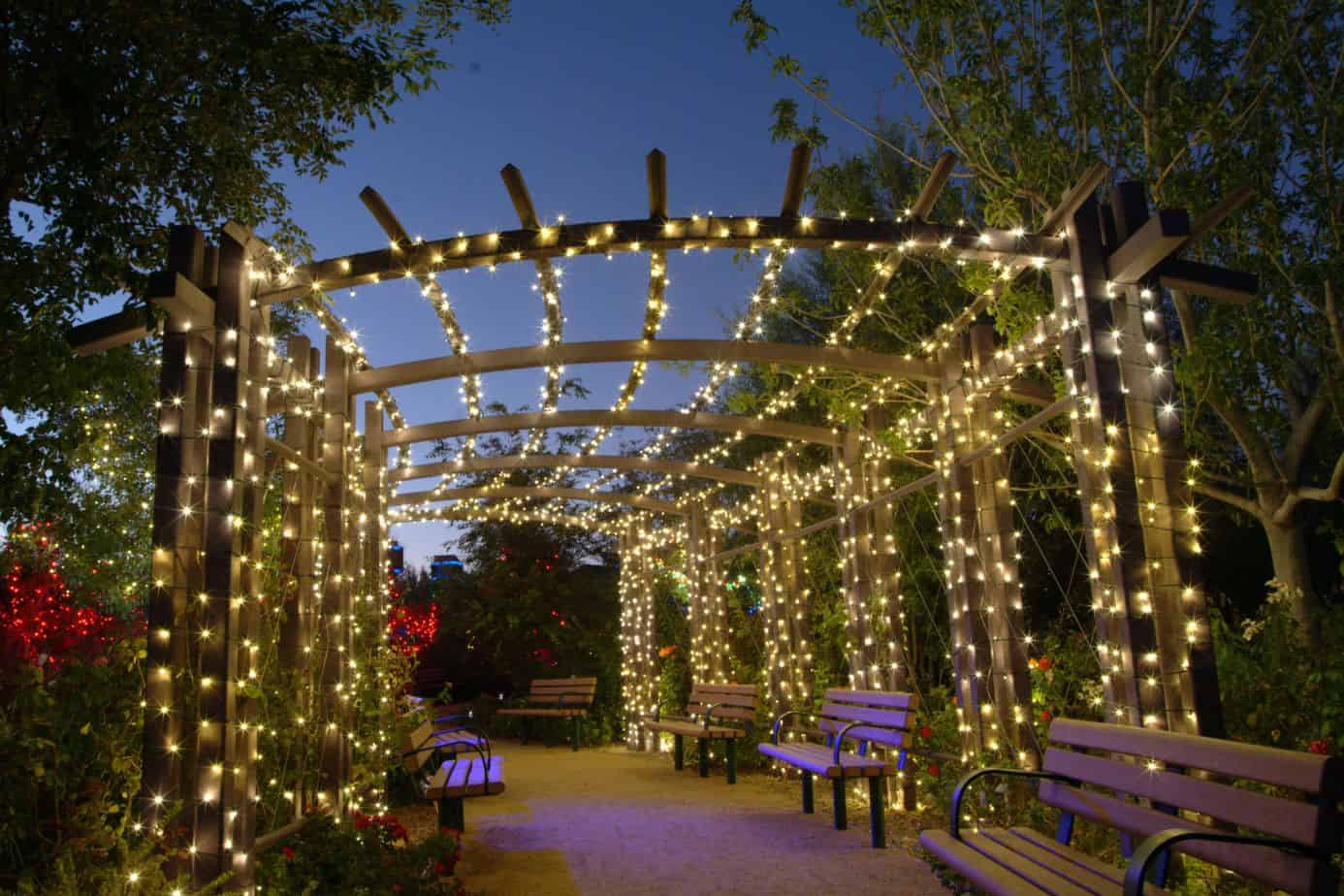 14. Red and green simple patio setup
This patio incorporates the colours of Christmas in a seamless, simple way. The decor combines merry hues using Christmas-themed cushions and blankets, small ornaments, and fairy lights.
A small fire pit is also placed in the centre for warmth and cosiness.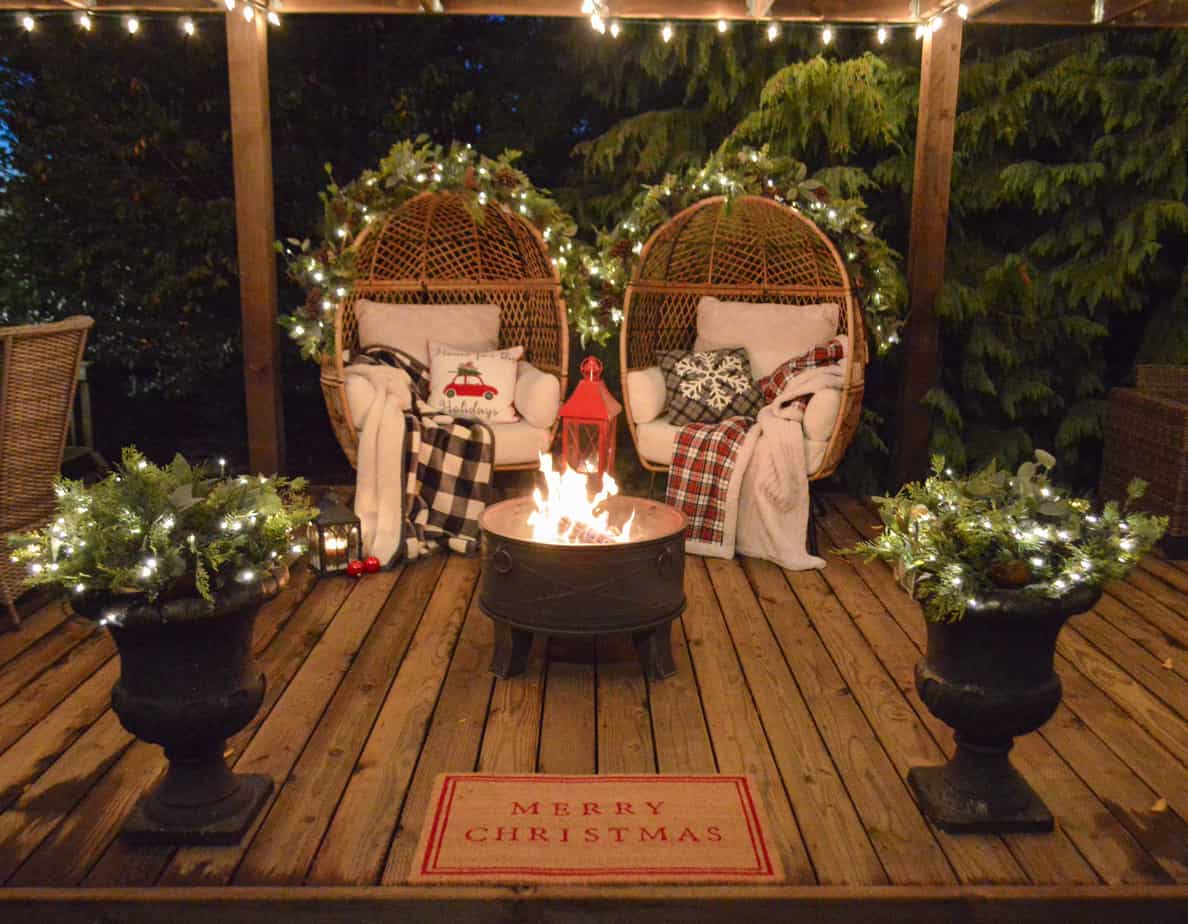 15. Summer staple upgrades
Who says you can't have two wreaths? And don't store away your Adirondack chair this winter, instead throw a plaid blanket over it.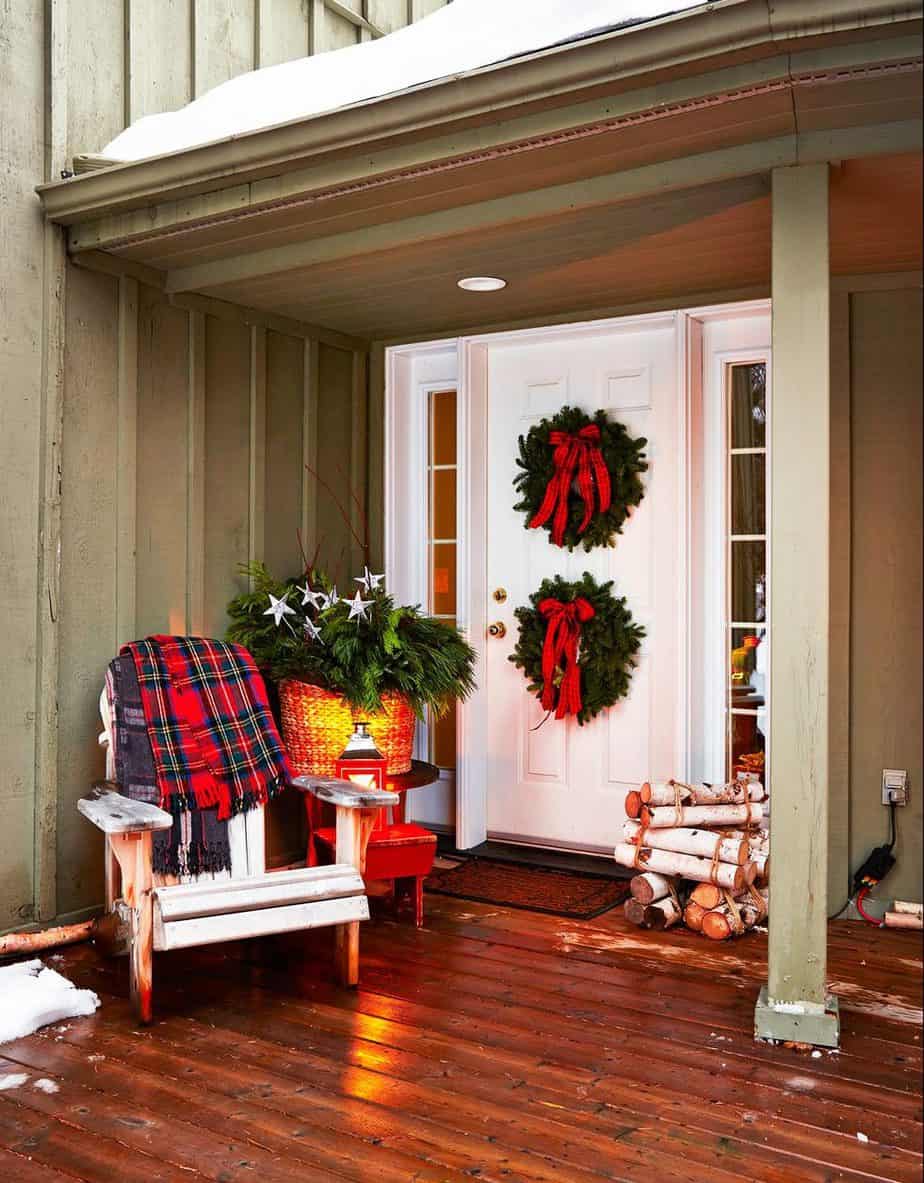 16. The natural beauty of ice wreaths
Speaking of wreaths, how about making one made of actual ice? Offering a natural-looking and wintery decor, this is such a unique piece to have in your garden.
This ice wreath suspends cranberries, apple slices, and a few evergreen needles in the air.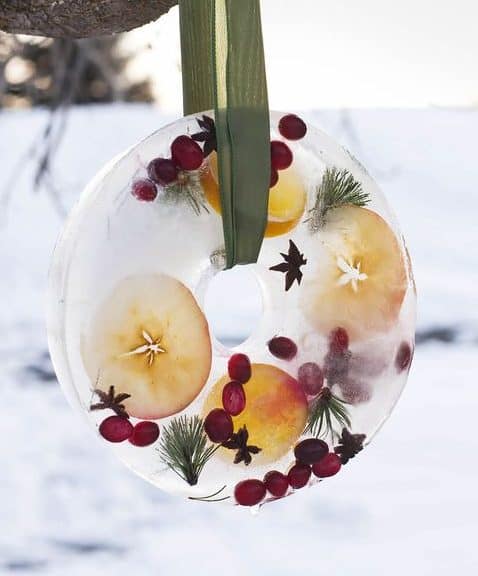 17. Outdoor hay bale Christmas tree
Who would've thought that hay bales can be used as decorations? Pile them up to form a tree structure and use colourful lights and galvanised stars as decors. Or simply decorate however you like!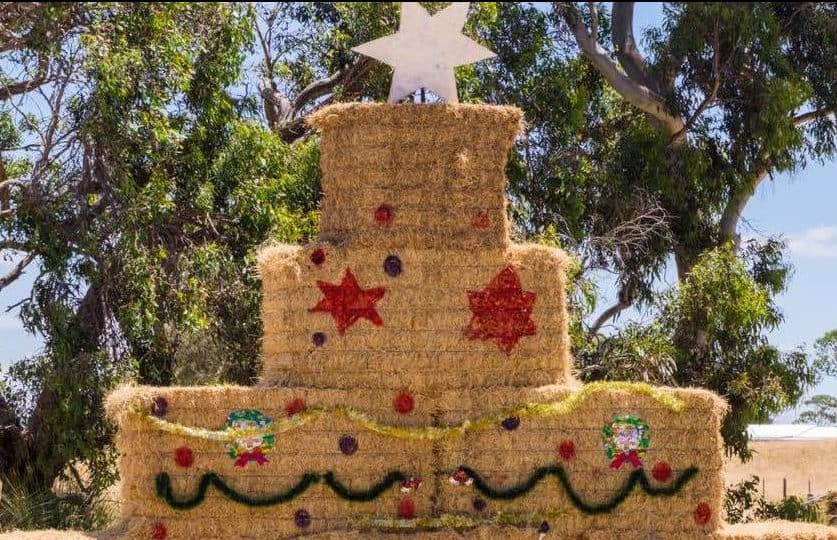 18. Display a sled
Antiques never fail to add charm in garden spaces, regardless the season is. If you have an old sled lying around, lean it against the wall next to your patio or outbuilding's door this holiday.
It would look magnificent if you could add some pile of snow around it and a few more Christmas decorations.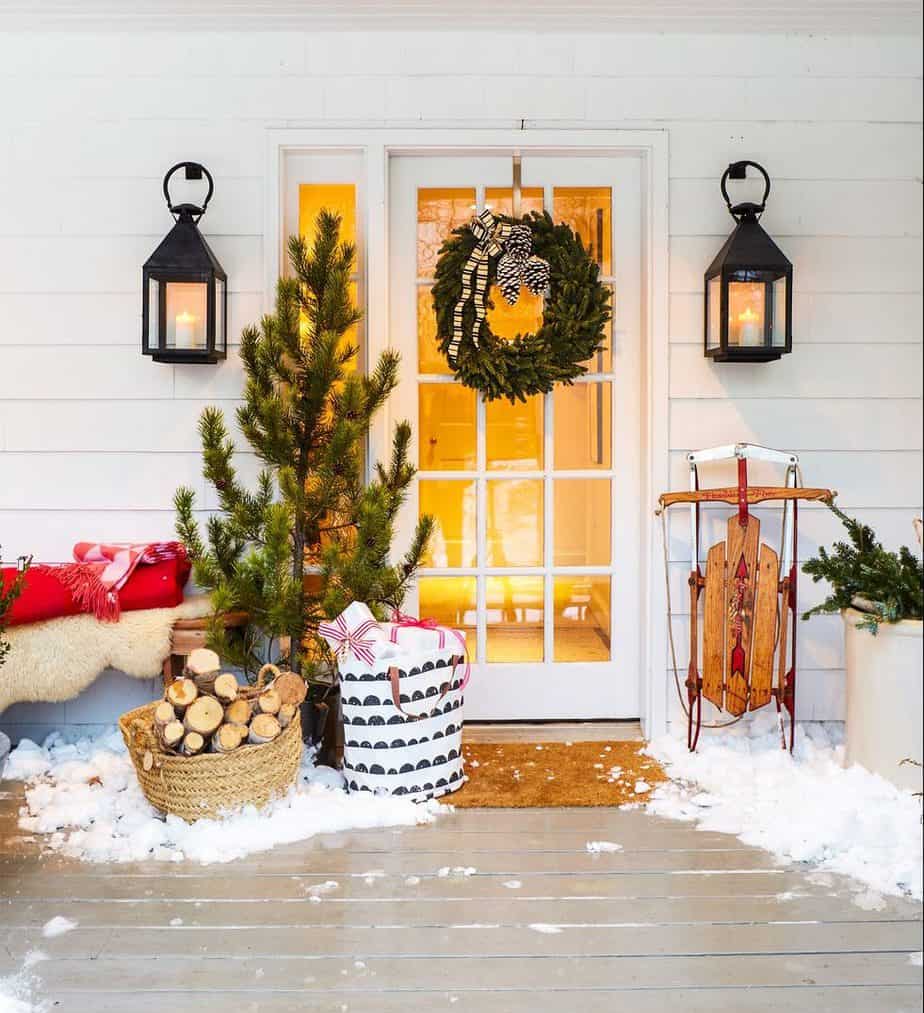 19. Wrap your columns
Columns often look ordinary and homeowners never bother adding decorations on them. But this holiday season, it's time to break that habit; wrap them up with garlands and lights to blend into your winter wonderland getup.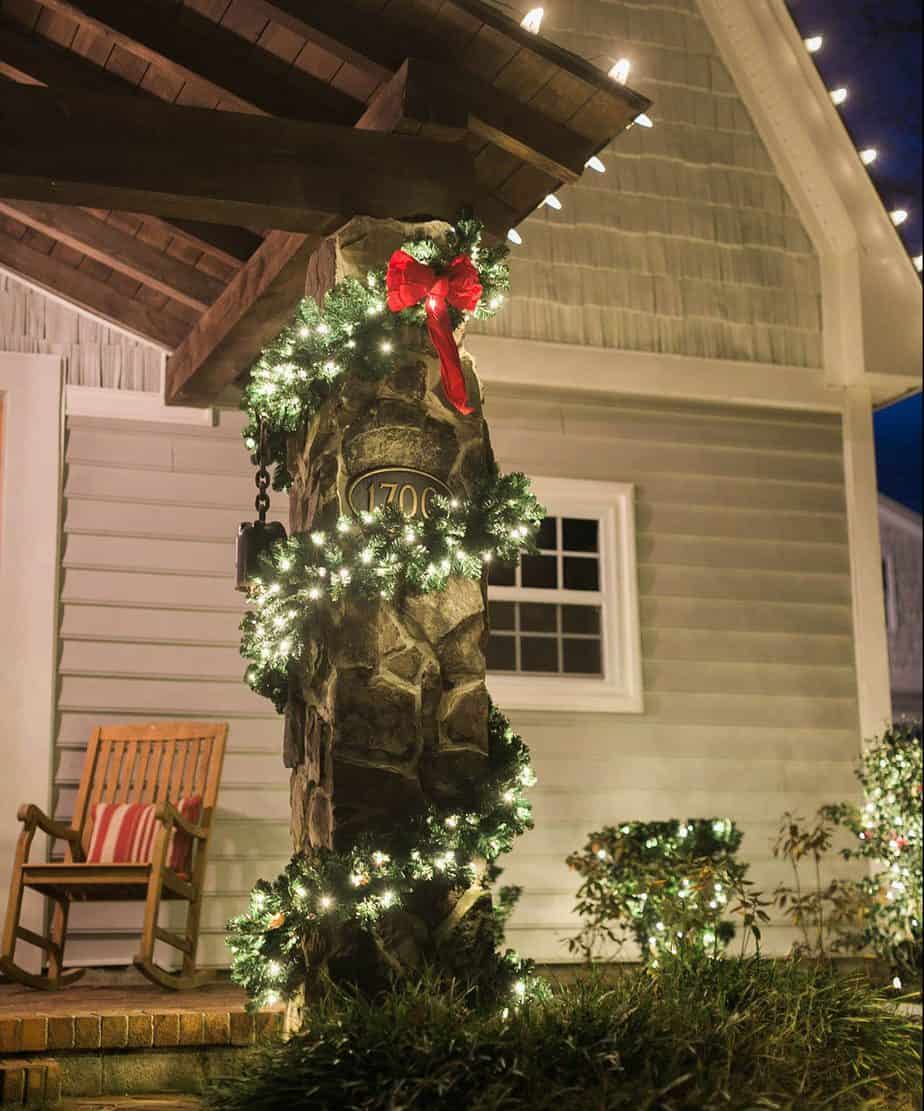 20. Go for natural materials
Simple, festive, and homely come to mind when describing this front porch. The highlight of this natural Christmas concept is the moss- and lichen-covered twigs wreath that hangs on the seaweed coloured door.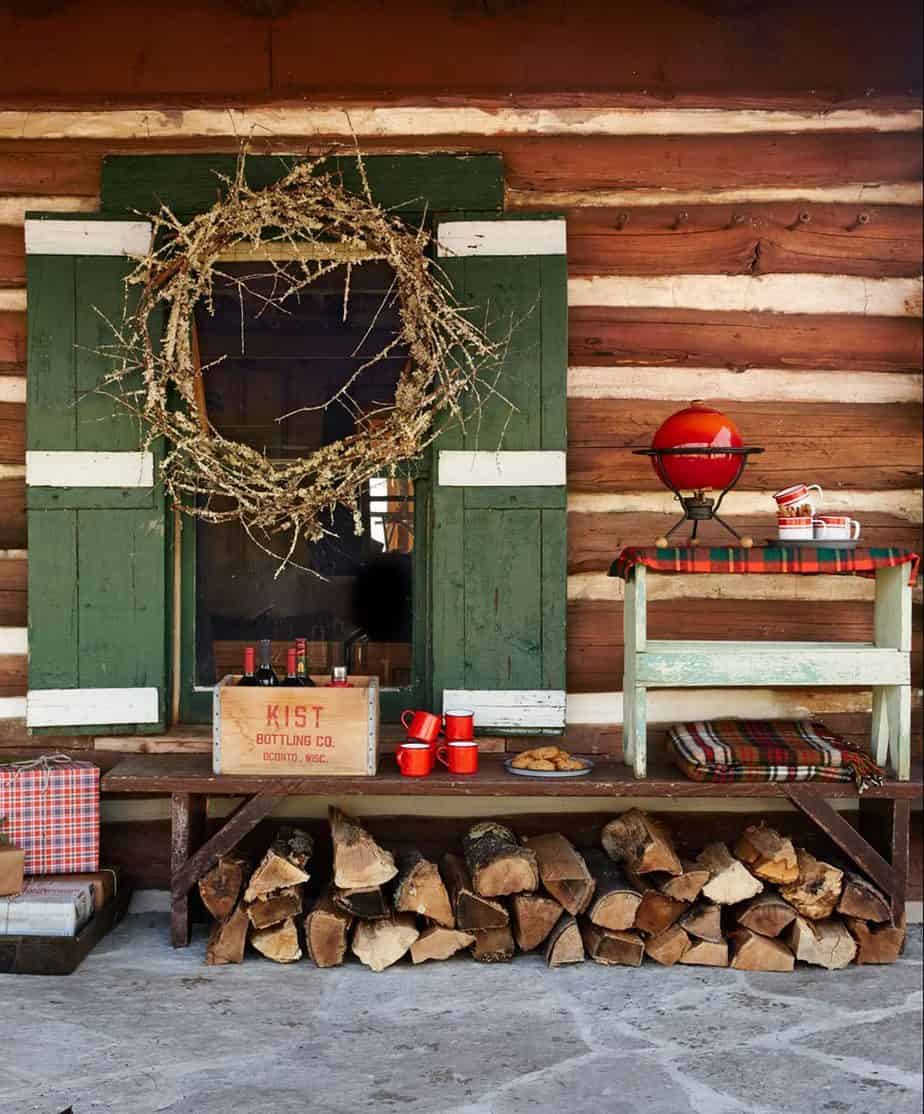 21. Christmas table setup
If the weather outside isn't frightful, invite your loved ones to dine in the garden and have the best Christmassy alfresco experience. Decorate the dining table with warm elements and enjoy a cosy fireside dinner complete with scarves and hot cocoa!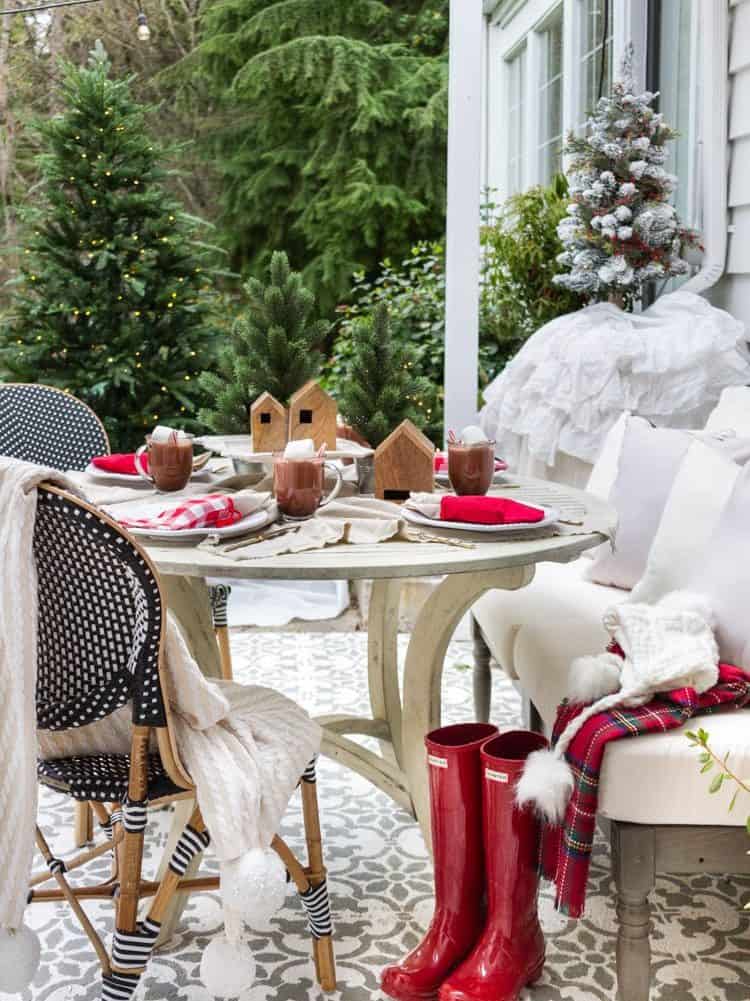 22. Oversized garden ornaments
Christmas balls usually come in small sizes, mainly as tree decorations. Until someone decided to make the size 100 times bigger, and voila! Giant ornaments began to occupy many garden spaces – and this is a sign for you to join the bandwagon.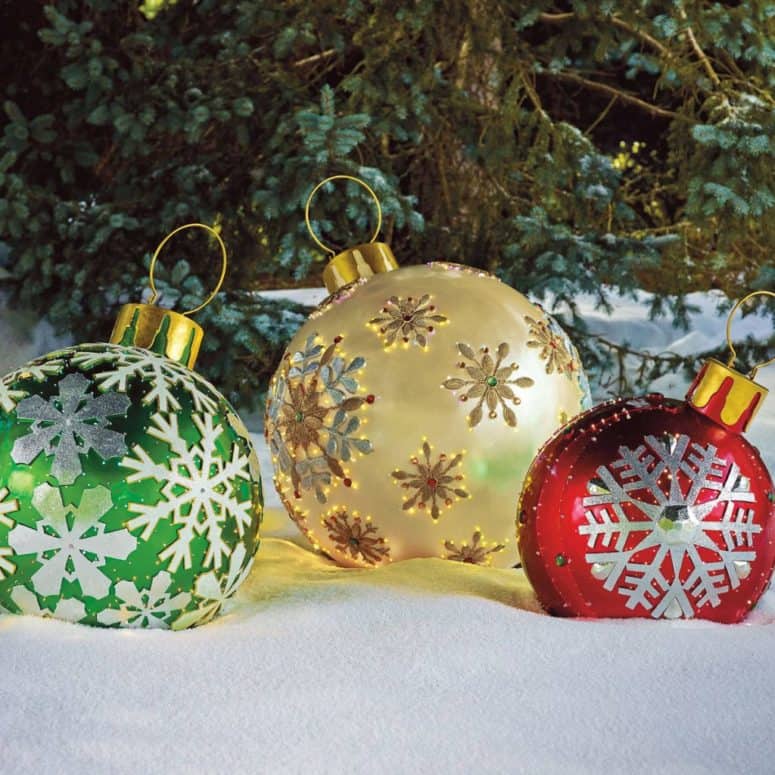 23. Faux snowballs
Whether it's snowing in your region or not, experience a white Christmas with this adorable craft, a.k.a. faux snowballs. Put them in a basket – and who knows? Santa might be your first customer!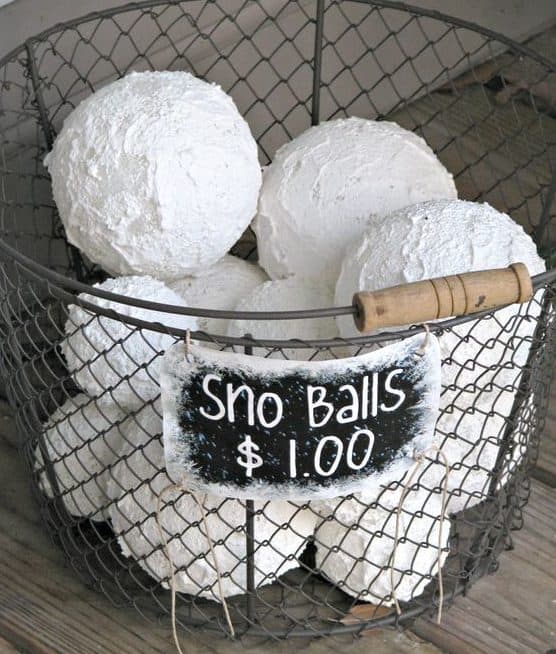 24. Hot cocoa bar
Treat your family, guests, and even your neighbourhood with some hot cup of cocoa. Place the cocoa bar in your open garden space or on your front porch.
Serve the hot drinks to the folks and have a simple and warm festive celebration.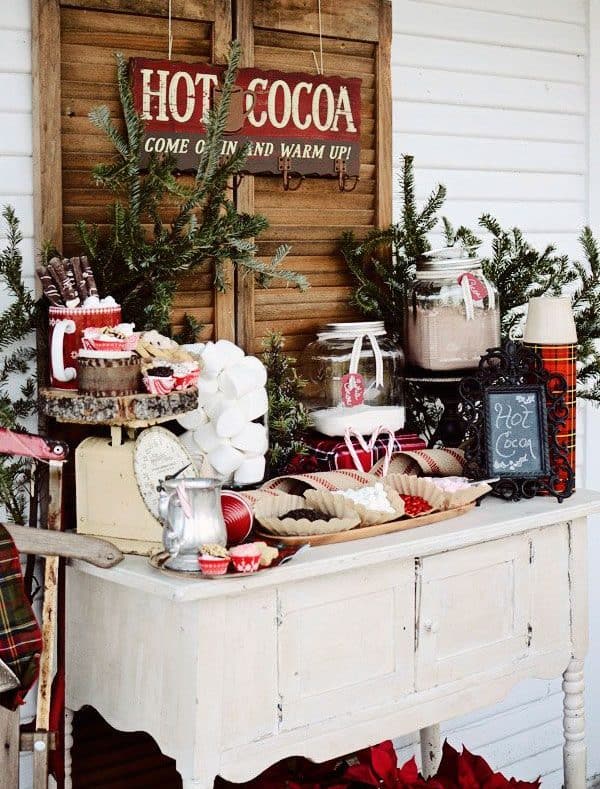 25. Al fresco dining in greenhouse
Greenhouses make an ideal sanctuary for the plants, but it also can be a space for outdoor entertainment. Just like this converted greenhouse into an alfresco dining area for the holiday.
The evergreens, lights and candles complete the look of the space. What a perfect place to have dinner with your loved ones on Christmas eve, indeed!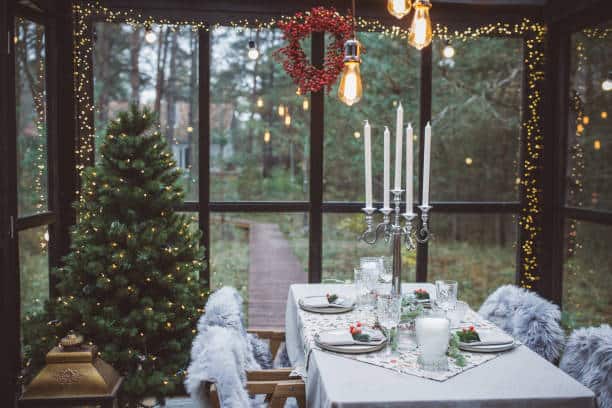 Round-up
Outdoor Christmas decorations are key in creating a jolly ambience during the holiday season. And there's nothing better than getting your own garden festive and beautiful this December!
We hope our Garden Design Ideas will help you decorate your outdoor space and have wonderful displays. Most importantly, to lift spirits and make warm memories during the cold days and nights.