Garden lighting is a great way to extend the time you can spend outdoors, whether that's relaxing in a summerhouse or just generally enjoying your space. It's also a wonderful addition for entertaining guests, as well as making it easier to see when walking through your garden at night. 
Here are some garden lighting ideas that will help you create the perfect ambience in any outdoor space.
1. Modern shapes
Garden lights come in plenty of exclusive designs to provide a classy look to your yards.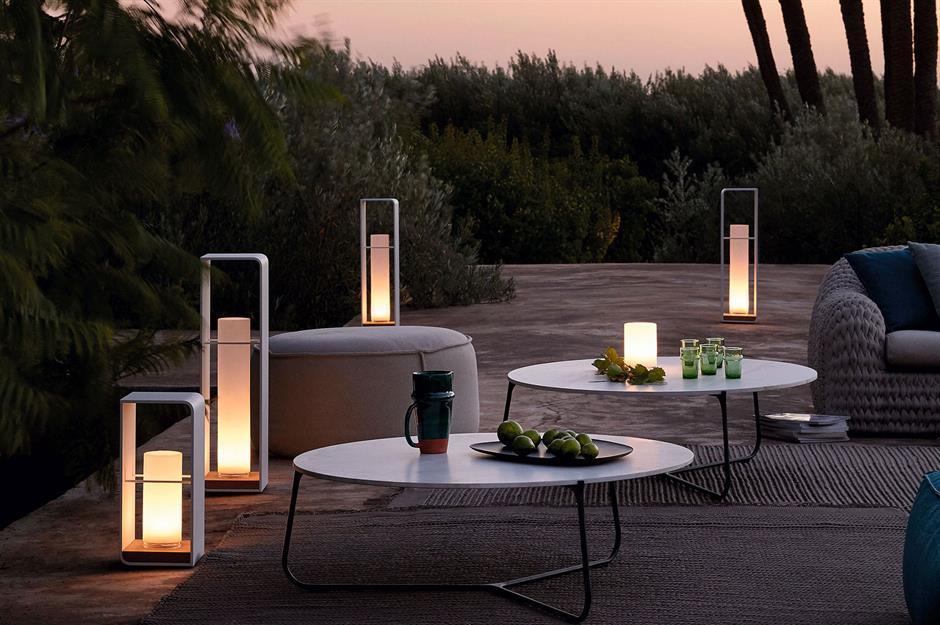 2. Bamboo stakes
Polynesian style bamboo stakes are super impressive looking lights to border your patio or pool. This type of lighting would also look great on a tropical-themed garden design.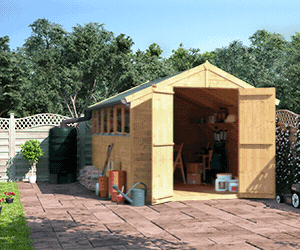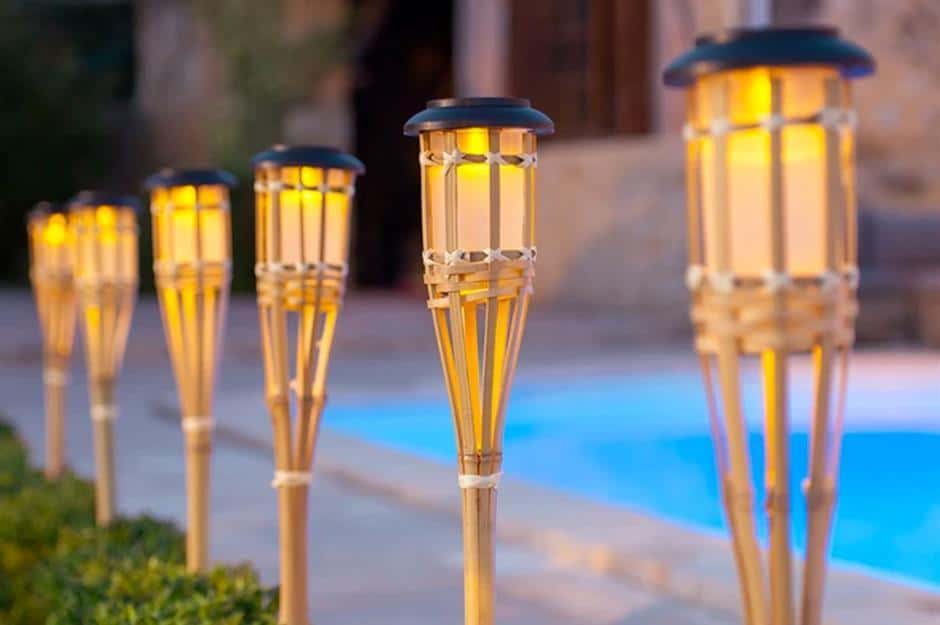 3. Layer up lanterns
Fire-pit style lanterns add a wow factor to your parties.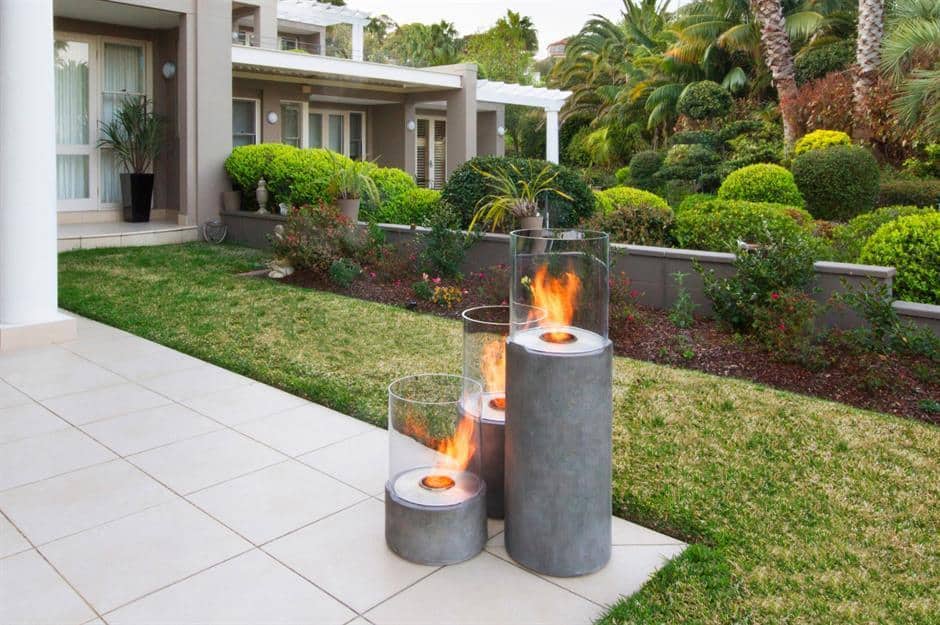 4. Glowing watering can
This DIY project is simple yet extraordinary. Just attach a few strings of LED lights to an old watering can and let the lights flow over your flowerbed.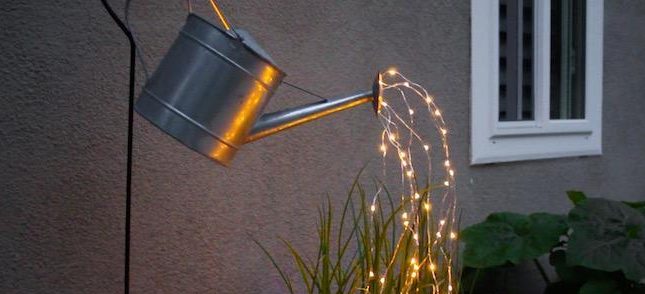 5. Small garden lighting
These small lanterns inside glass panes make your space look like a fairy tale.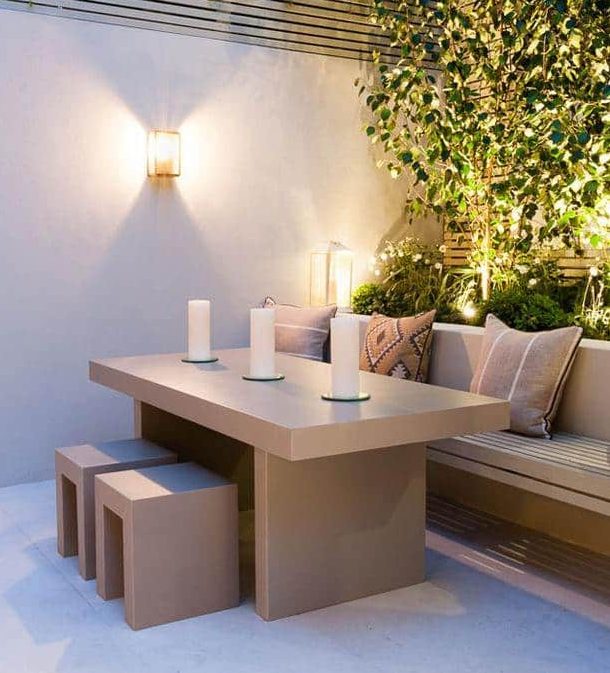 6. Accent wall lighting
Yellow lights bring the best of any plain accent walls, especially those in the backyard.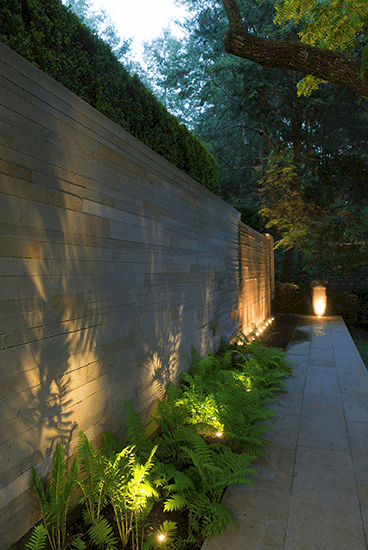 7. Garden lights
Old fashioned yet never out of trend, these strings of bulbs add a nice charm to your garden fences.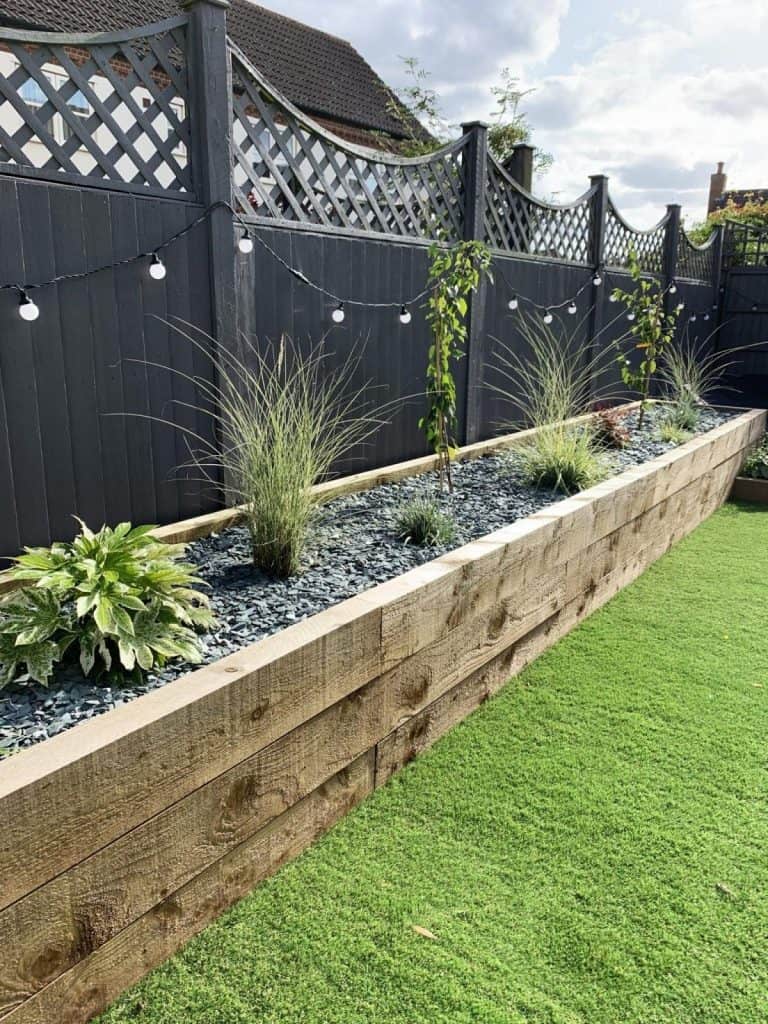 8. Stylish uplit garden corner
Partially covered wall mount lights give a magical feel to your garden at night time.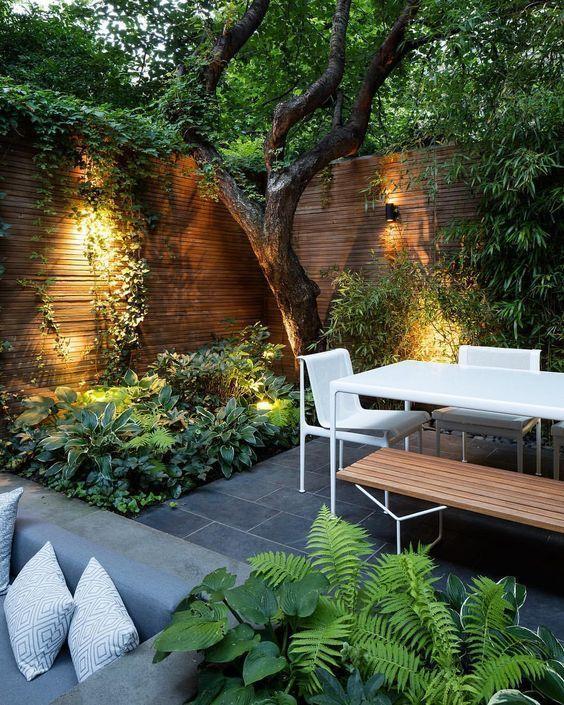 9. Garden wall
A simple string of lights hung down over the wall, brings out a party feel to your yard.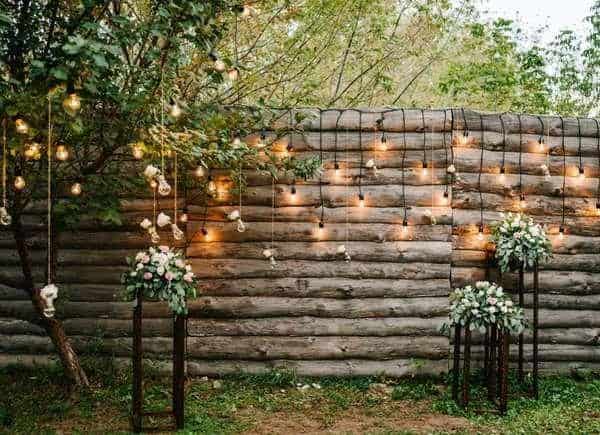 10. Backyard lighting
Use your beams, or pergolas to hang a cord of lights.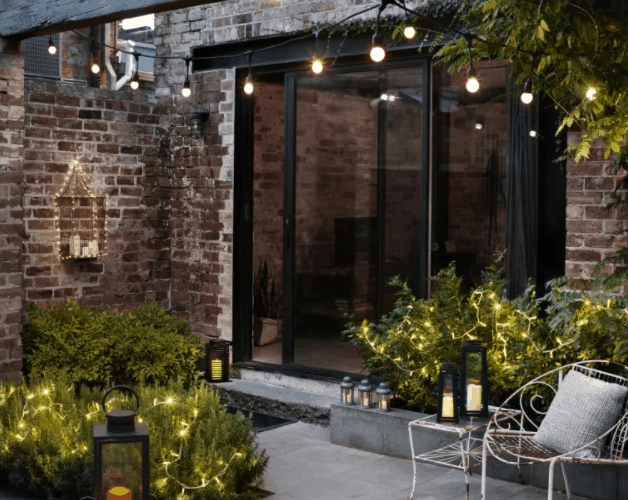 11. Garden path
Try old metal rims or hoops to attach a strip of fairy lights to bring a glow to your garden path.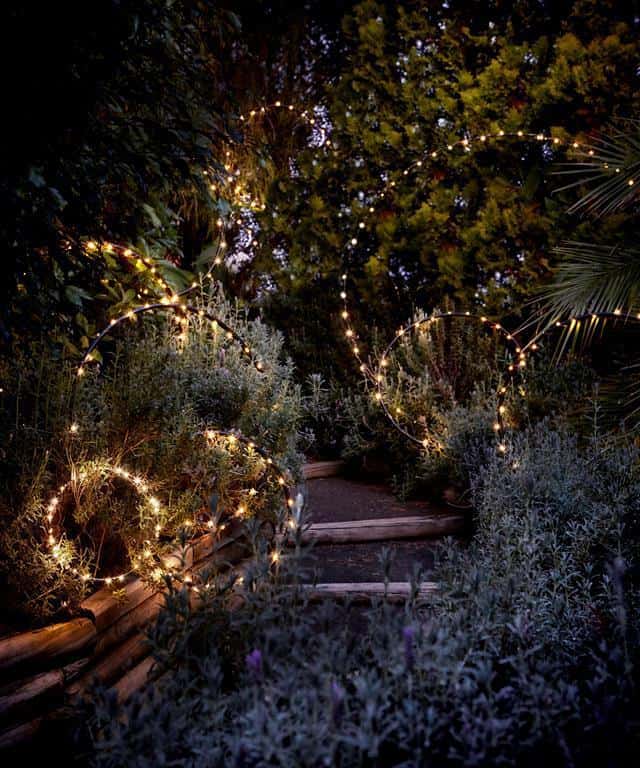 12. Fire pit of fairy lights
These look-alike fire pits have fairy lights in place of fire.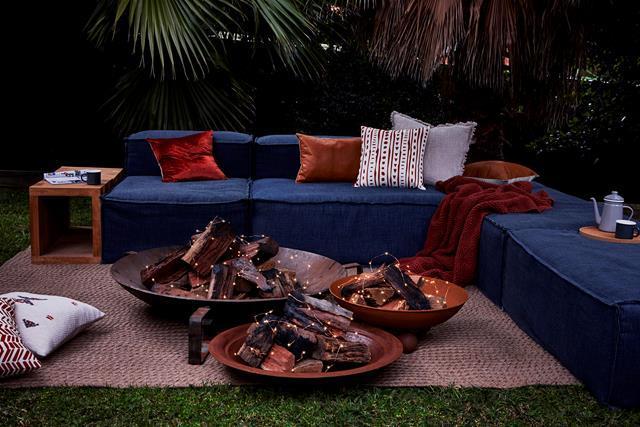 13. Light jars
A DIY project to wow your friends. Convert glass jars and bottles into candle holders.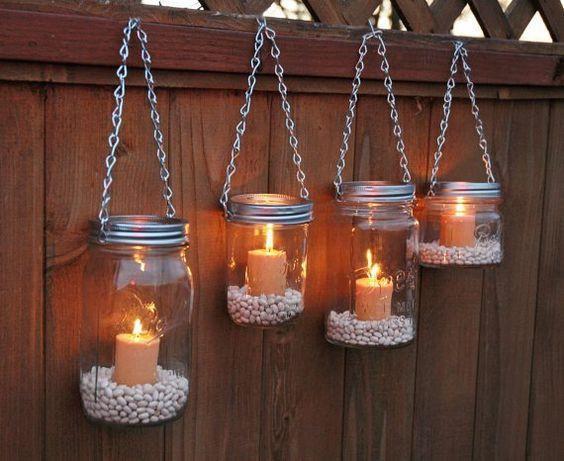 14. Plant lighting
Placing small lanterns inside bushes will give a warm glow to the garden.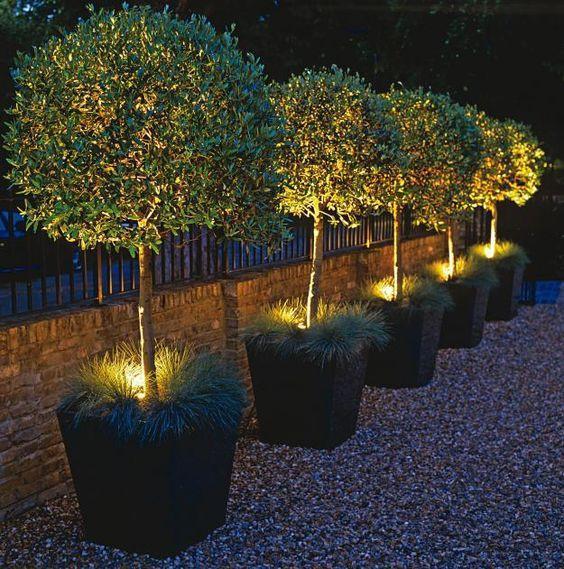 15. Bohemian garden
Put up paper lanterns and charm your guests.

16. Restaurant garden
Big glass containers can be used as hollowed-out candleholders to make the dining experience extra special.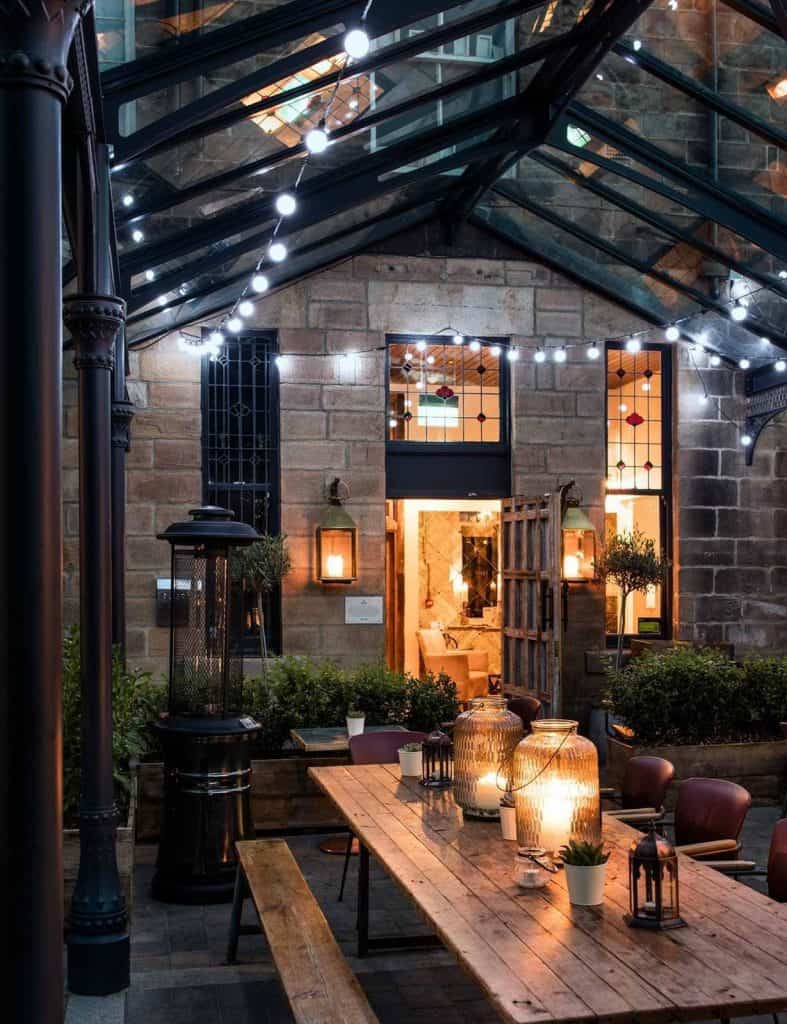 17. Light pots
Two is always better, and a planter that glows is the best garden accessory you can ask for.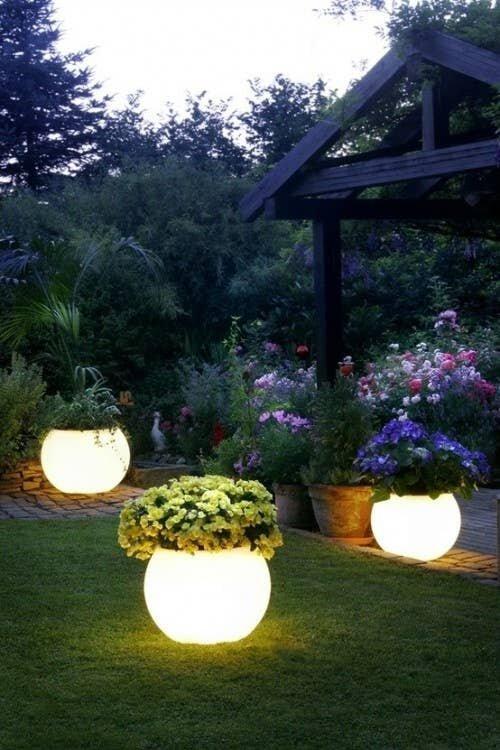 18. Wood backyard
Lighting goes hand in hand with wooden accessories and never goes out of style.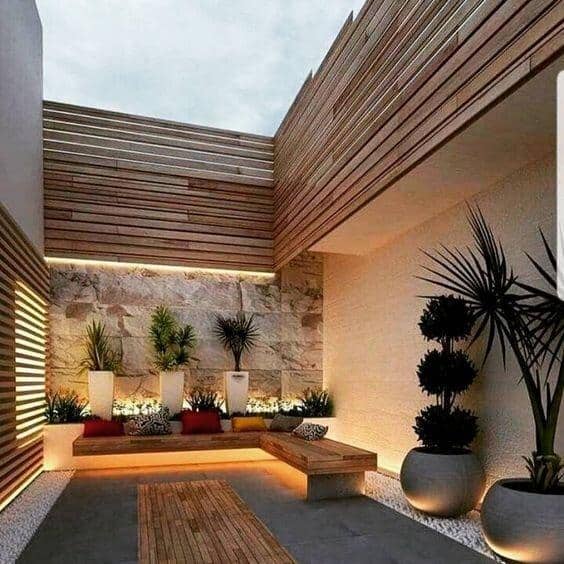 19. Small backyard lights
Tiny bulbs strung together jazz up the mood for a comfortable family get together.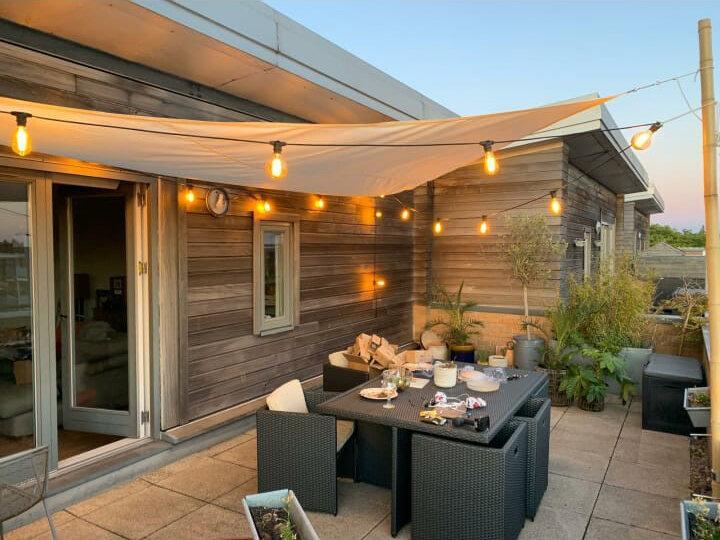 20. Fire pit lighting
Let the fire pit glow even when it is not lit. Thanks to the hidden lights, they glam up your settings and create a cosy environment for relaxation.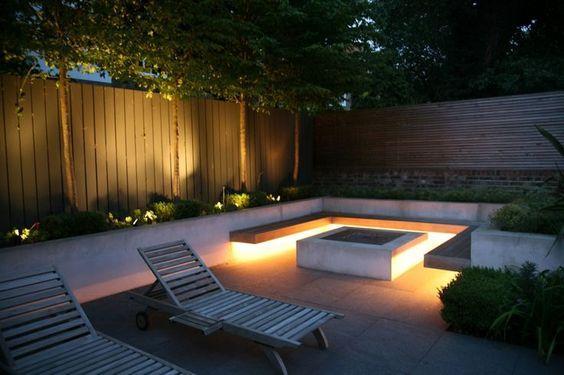 21. Poolside lighting
Pool parties at night are more fun with great lights by the poolside.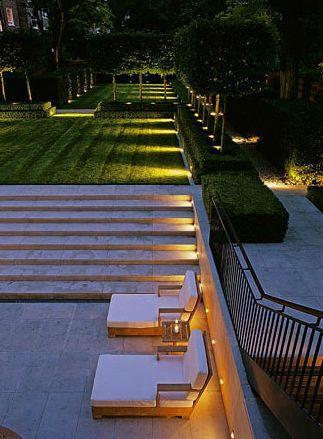 22. Light logs
Cracked logs and hollowed-out logs are excellent lantern holders.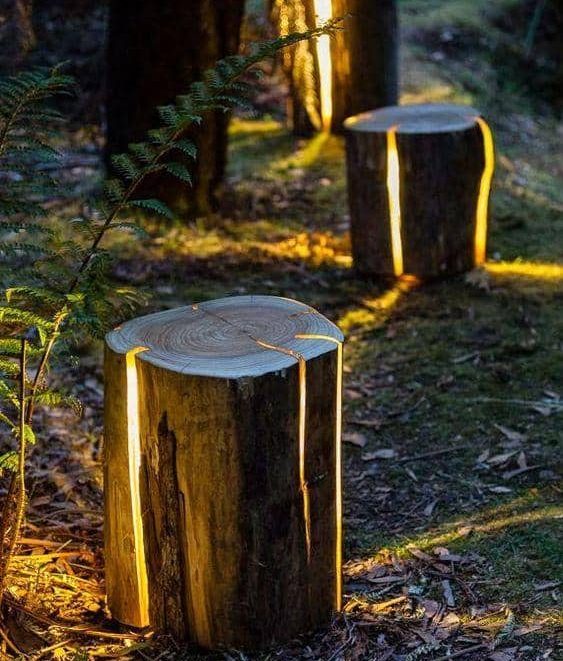 23. Backyard cafe lights
These traditional looking lights create the perfect ambience for a backyard cafe.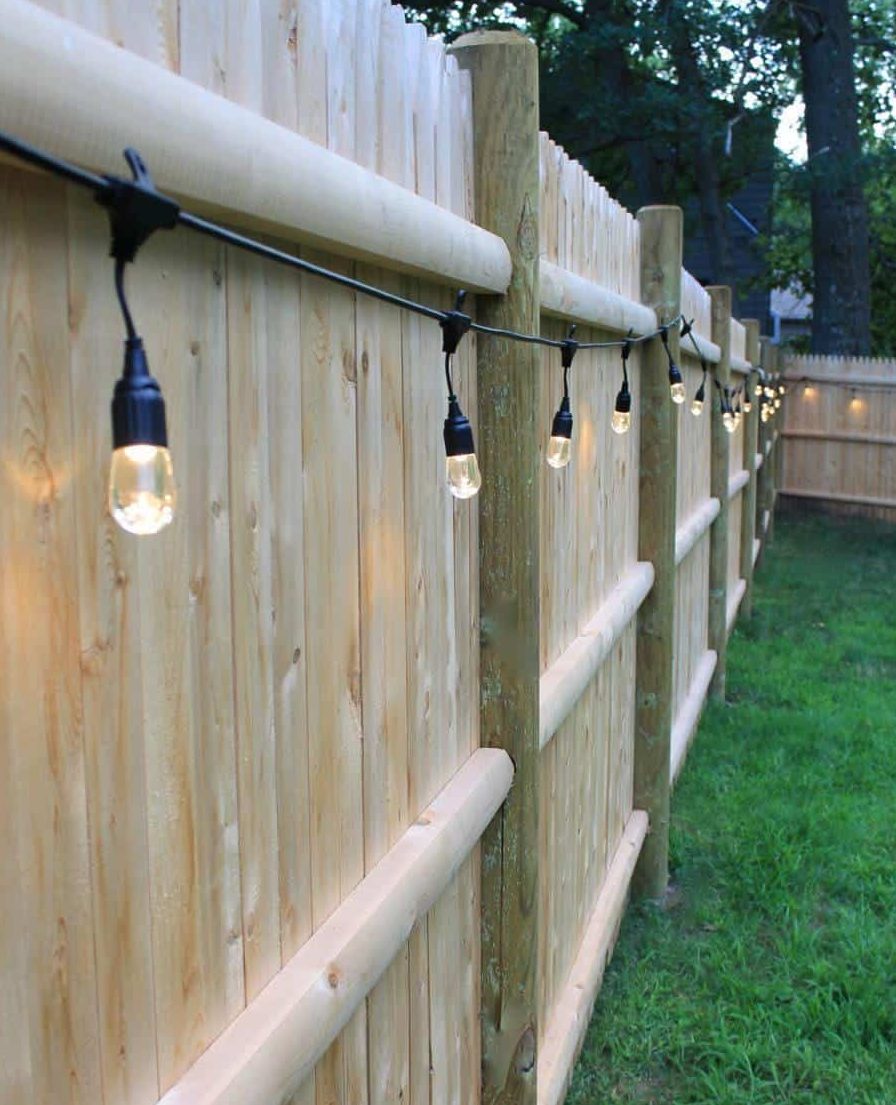 24. Corner tree
Bring the corner to lights by adding a couple of stage lights.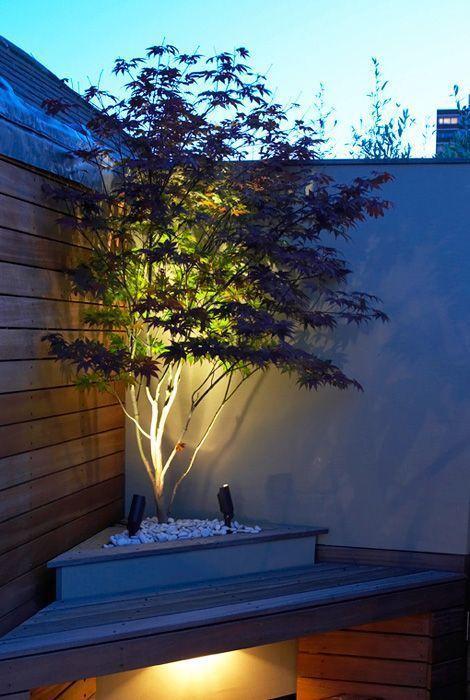 25. Fire pit with lights
Festoon lights and hurricane lamps bring a warm glow to your fire pit area.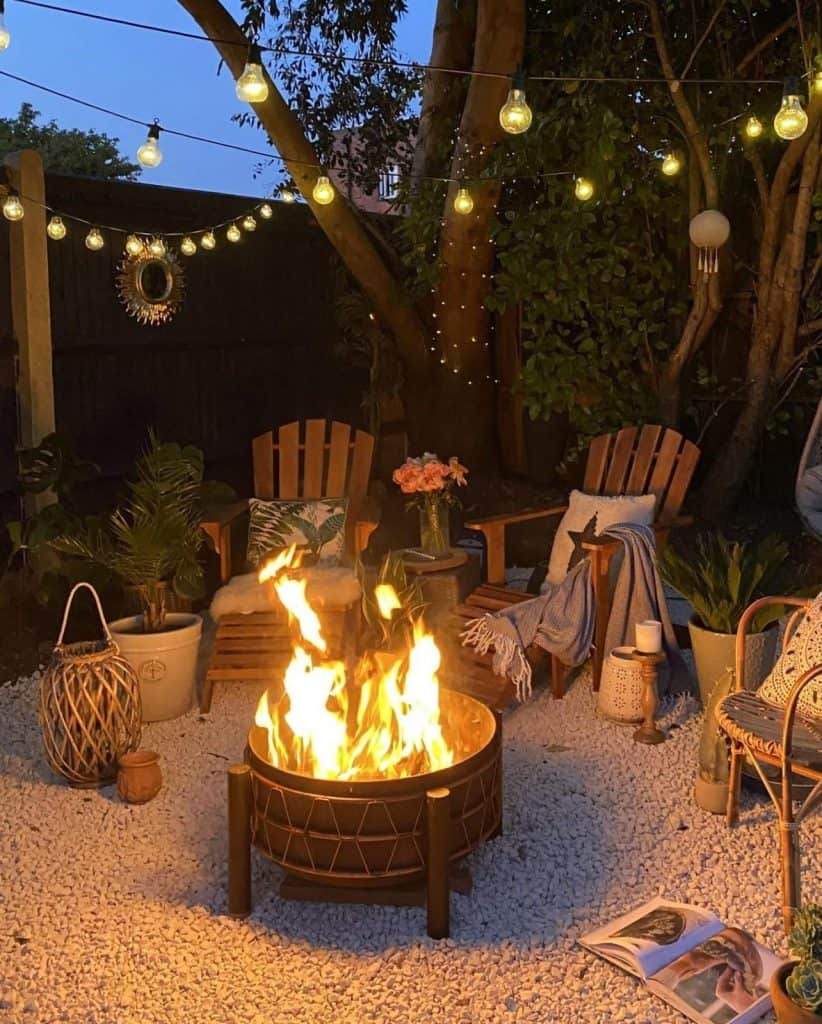 26. Tiny umbrellas
These umbrella style lamps look like small, glowing mushrooms between your ferns.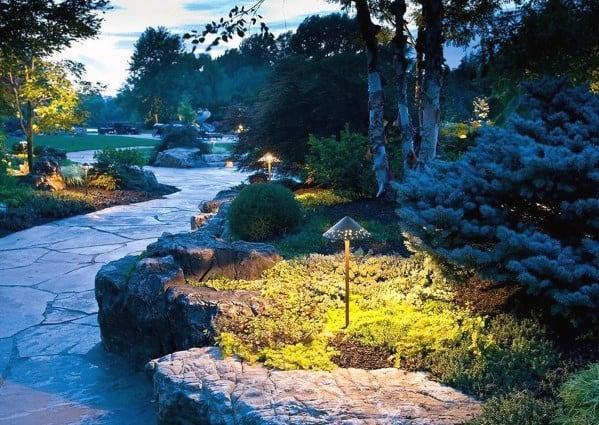 27. Minimalist floor lighting
Small spotlights placed at the side of your lawn pathway light up just right for a night stroll. Ground lights are perfect for creating this look.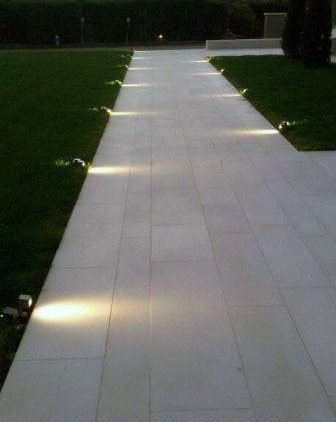 28. Fire pit patio
Make a magical fire pit patio by hanging some fairy lights.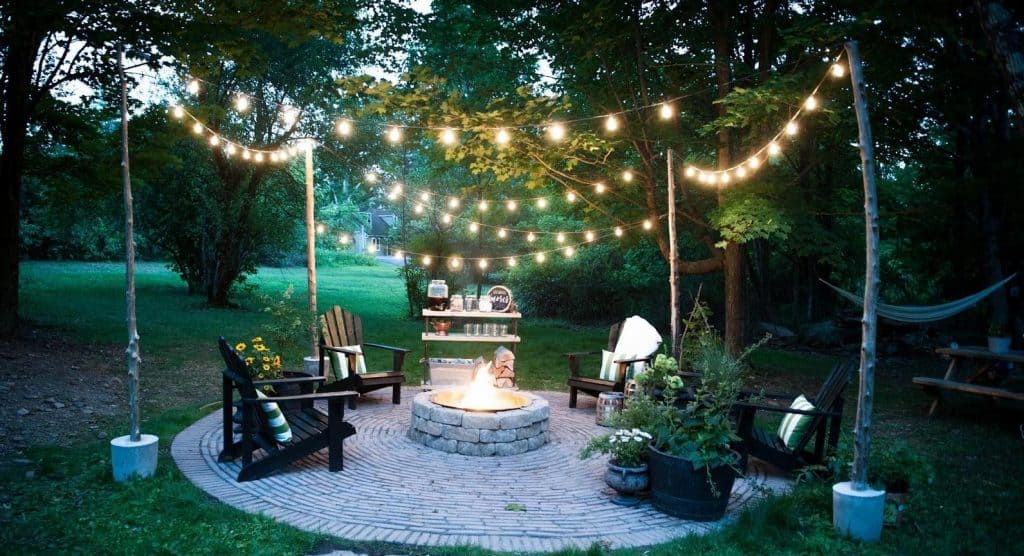 29. Backyard hammock
Your hammock in your backyard needs special lighting to let you enjoy a nice night breeze.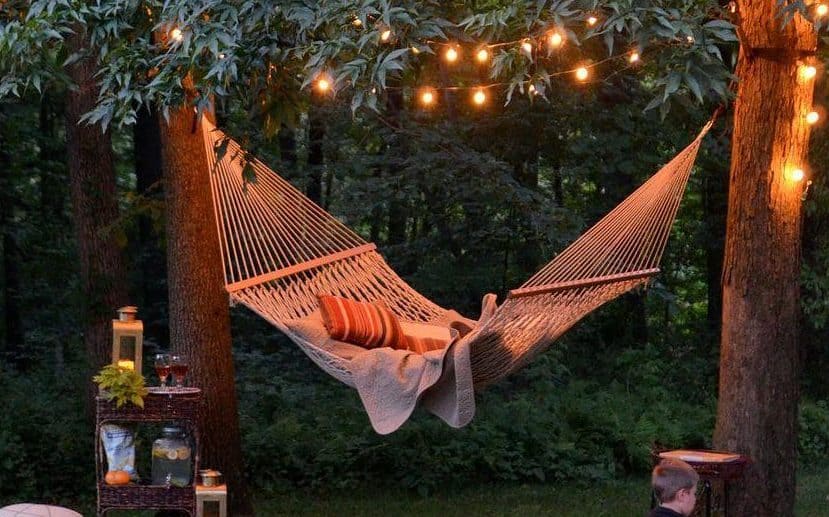 30. Rope lighting
These trendy rope lights perfectly camouflage in your garden borders and give out a magical glow.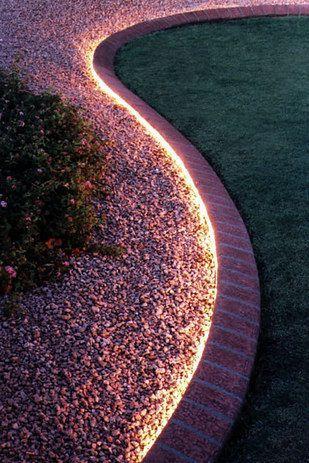 31. Oriental vertical lights
Have a decorative pillar or a wooden stand in your yard? It is a perfect place to install a few lanterns.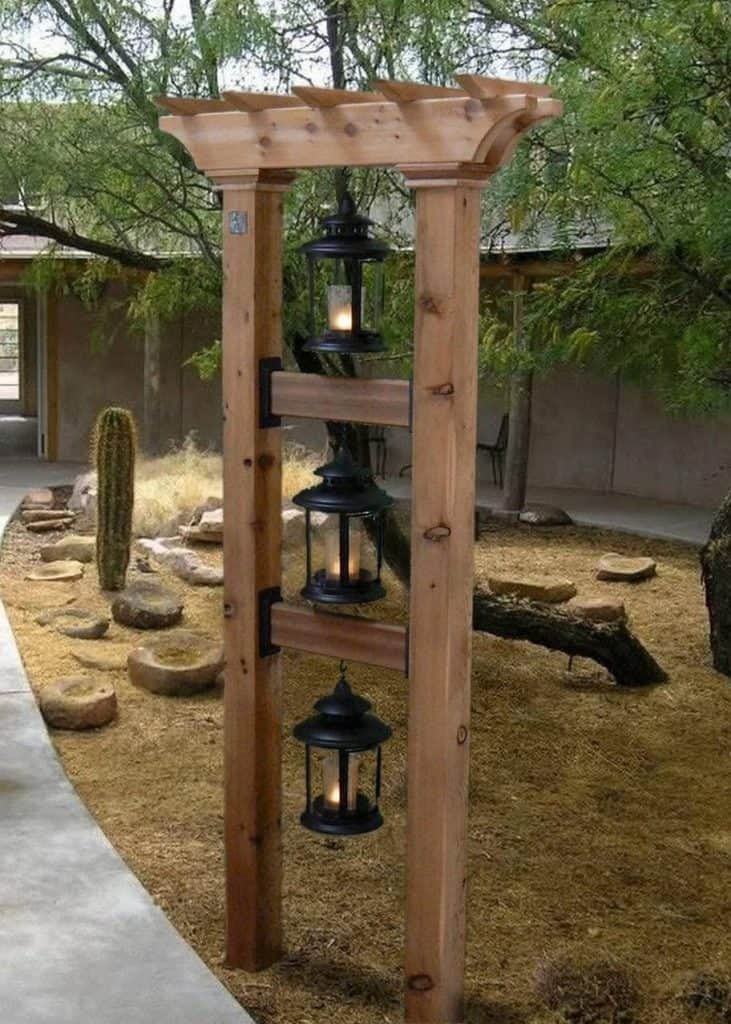 32. Picnic table lights
These hanging lanterns light just above your picnic table bringing a happy supper time.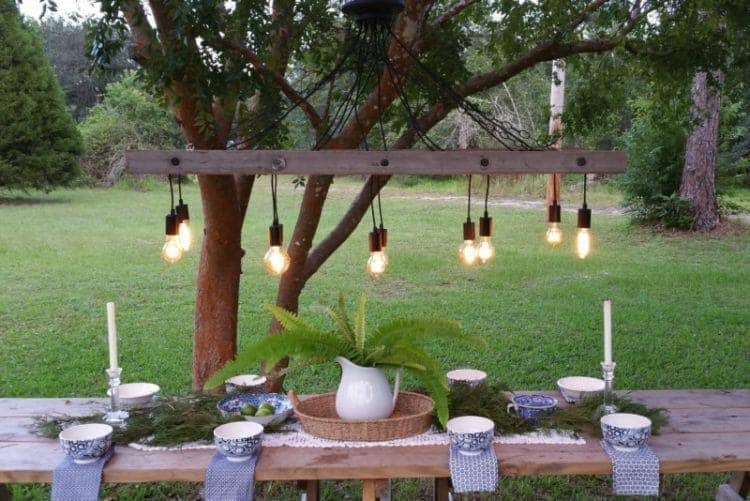 33. Tree lighting
Trees make lovely partners with fairy lights and create an out-of-the-world charm to your yard.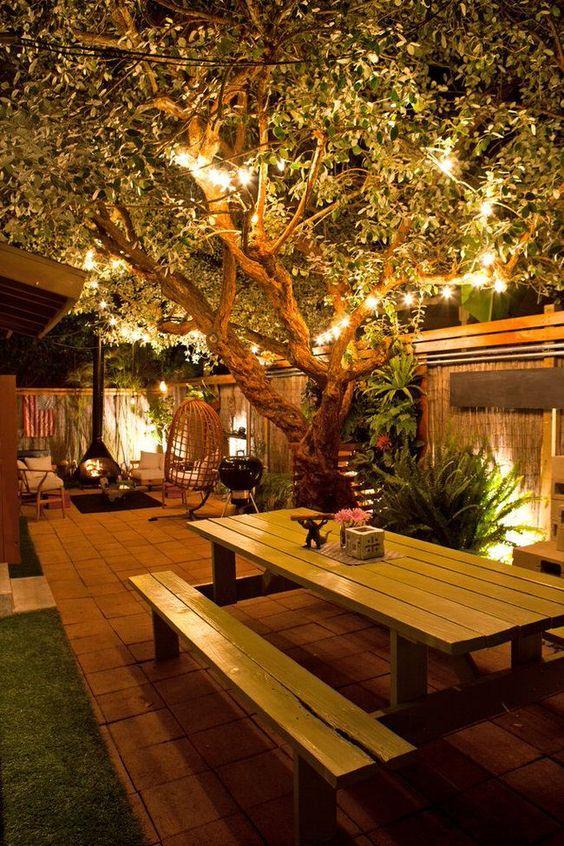 34. Modern backyard lighting
These blend-in lanterns throw amazing lights on your flora while staying hidden.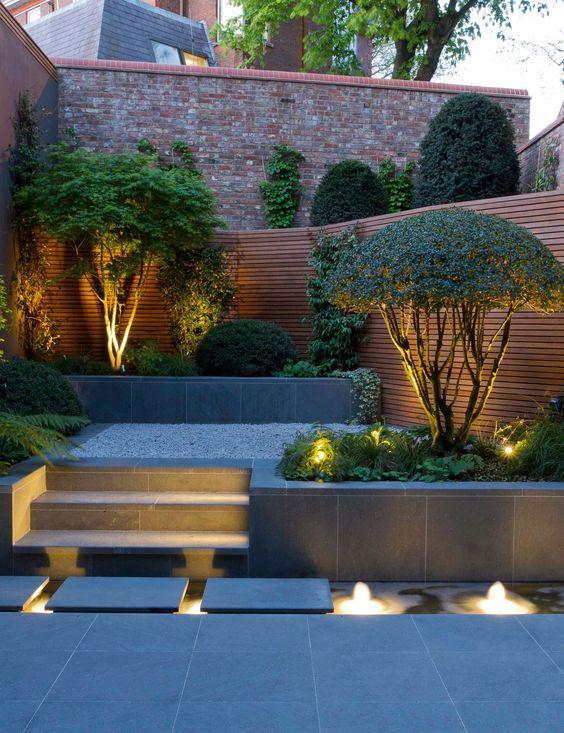 35. Bottle wall lighting
Old bottles and jars make superb candle holders.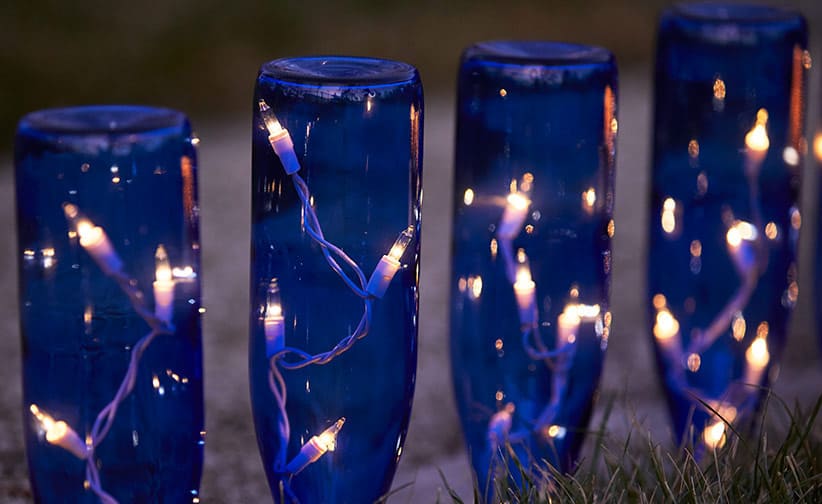 36. Backyard string lights
String up a few bottles with those LED lights and make your hanging lanterns.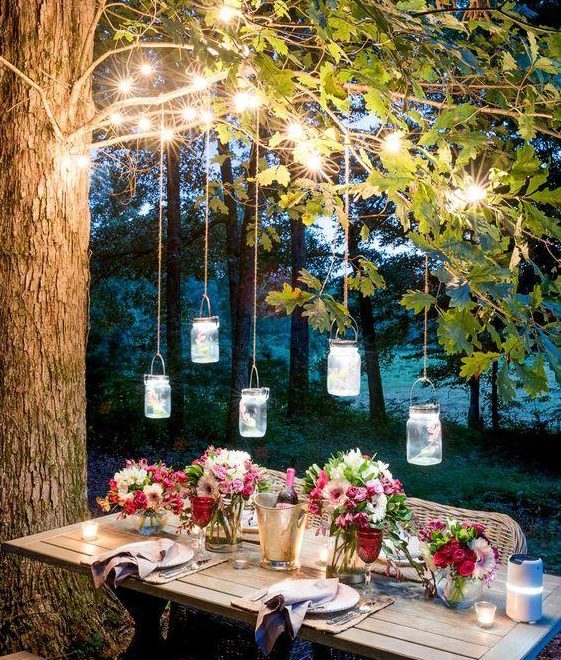 37. Oriental lamps
Oriental style lanterns are not only charming but also add a rich glamour to your outdoors.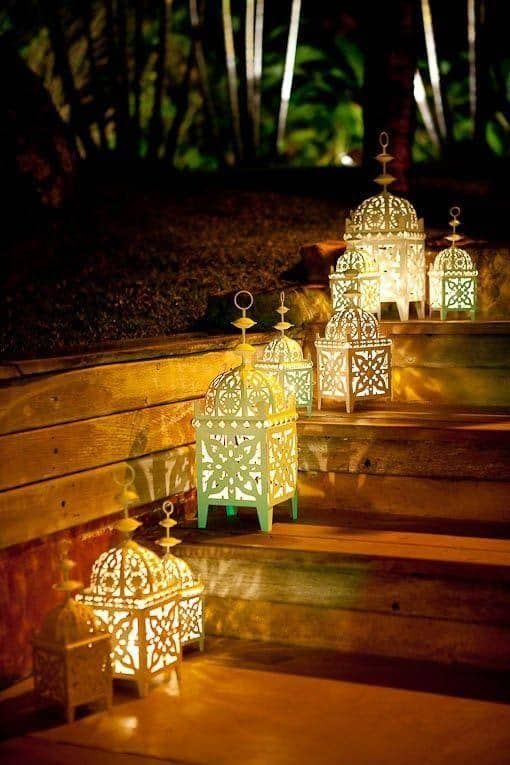 38. Minimalist deck lights
Small border lights placed on decks create an amazing pattern of glow.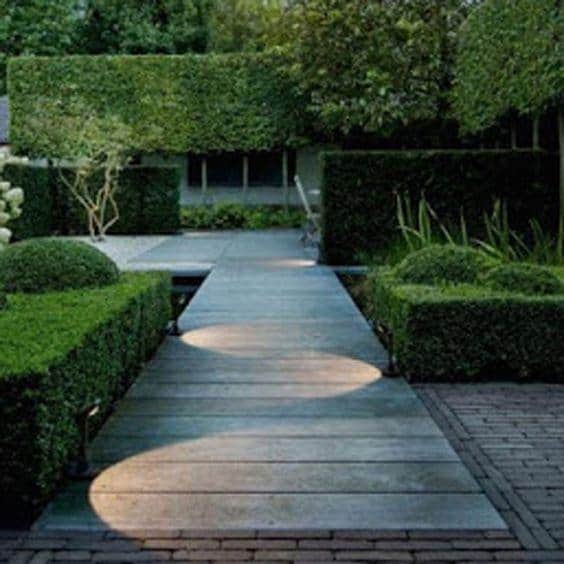 39. Pergola with fire pit
Use your pergola to hang up your string of lamps and light up the fire pit area.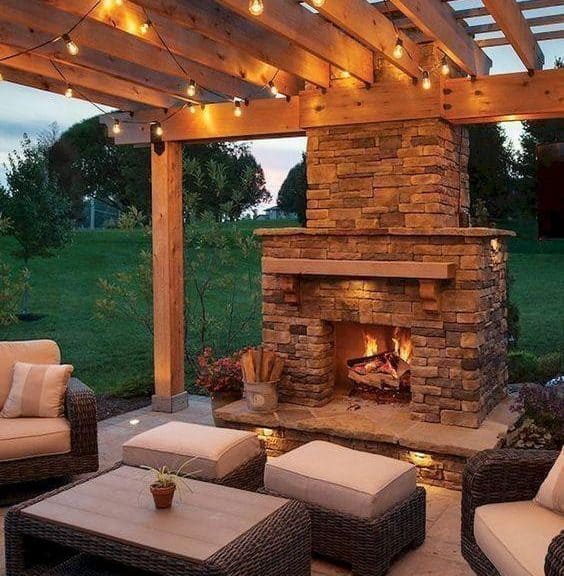 40. Bamboo torches
These bamboo torches can be customised and placed as border lights or bunched up to make your flowers glow in the dark.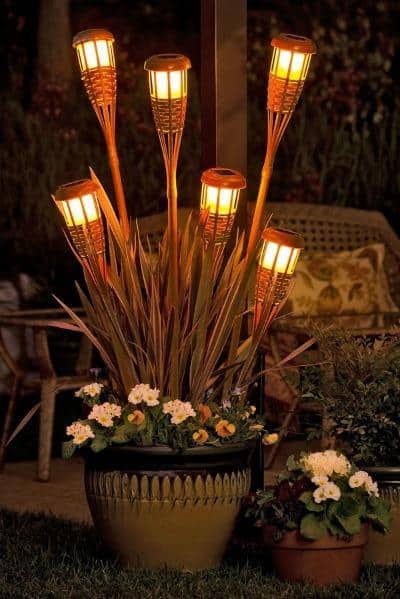 41. Paw prints solar garden lights
Nothing's cuter than these solar paw print outdoor lights! Adding a few in your garden pathway might even please your fur friends.
This lighting would also make a great addition to children's garden design ideas.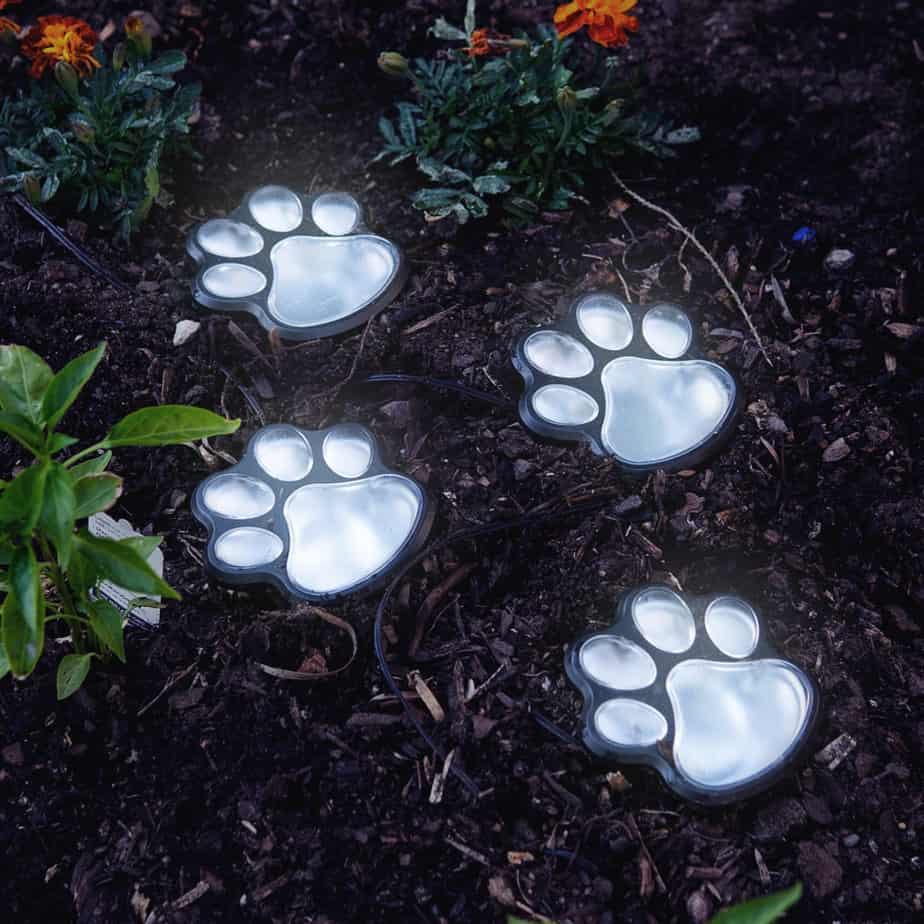 42. Water feature lighting
The focus point of this garden is the water feature with colour changing, LED fixtures. The accent lighting was used to eliminate the path as well as add depth to the garden at night.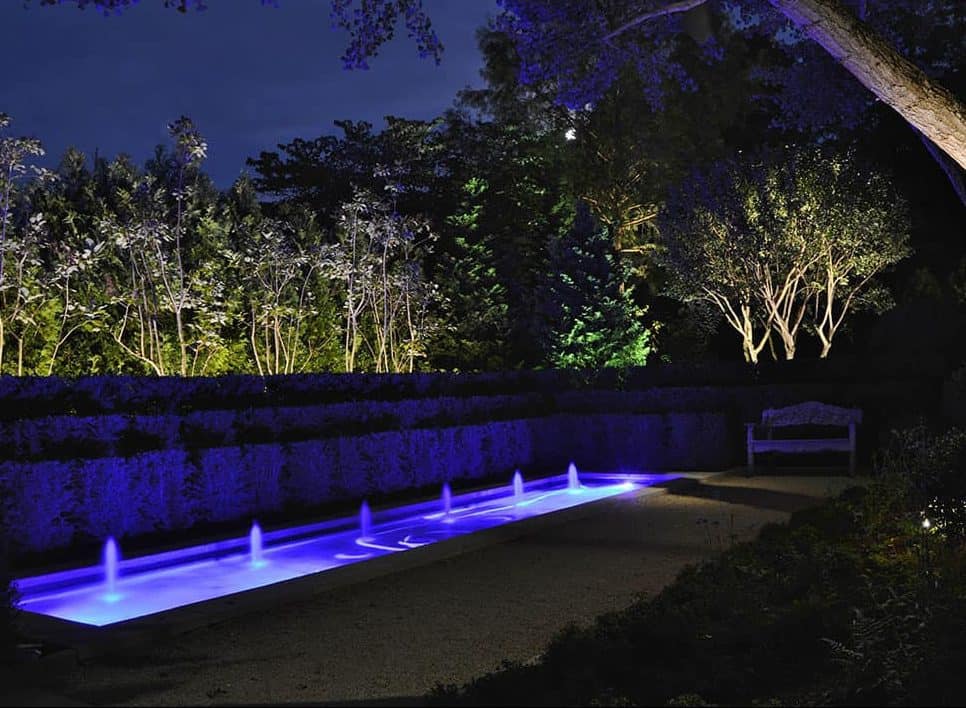 43. Lighten up the landscape
This lighting approach highlights the rocks, casting ample light on the overall landscape and walkway. The lit fire pit at the top adds more interest and warmth to the space.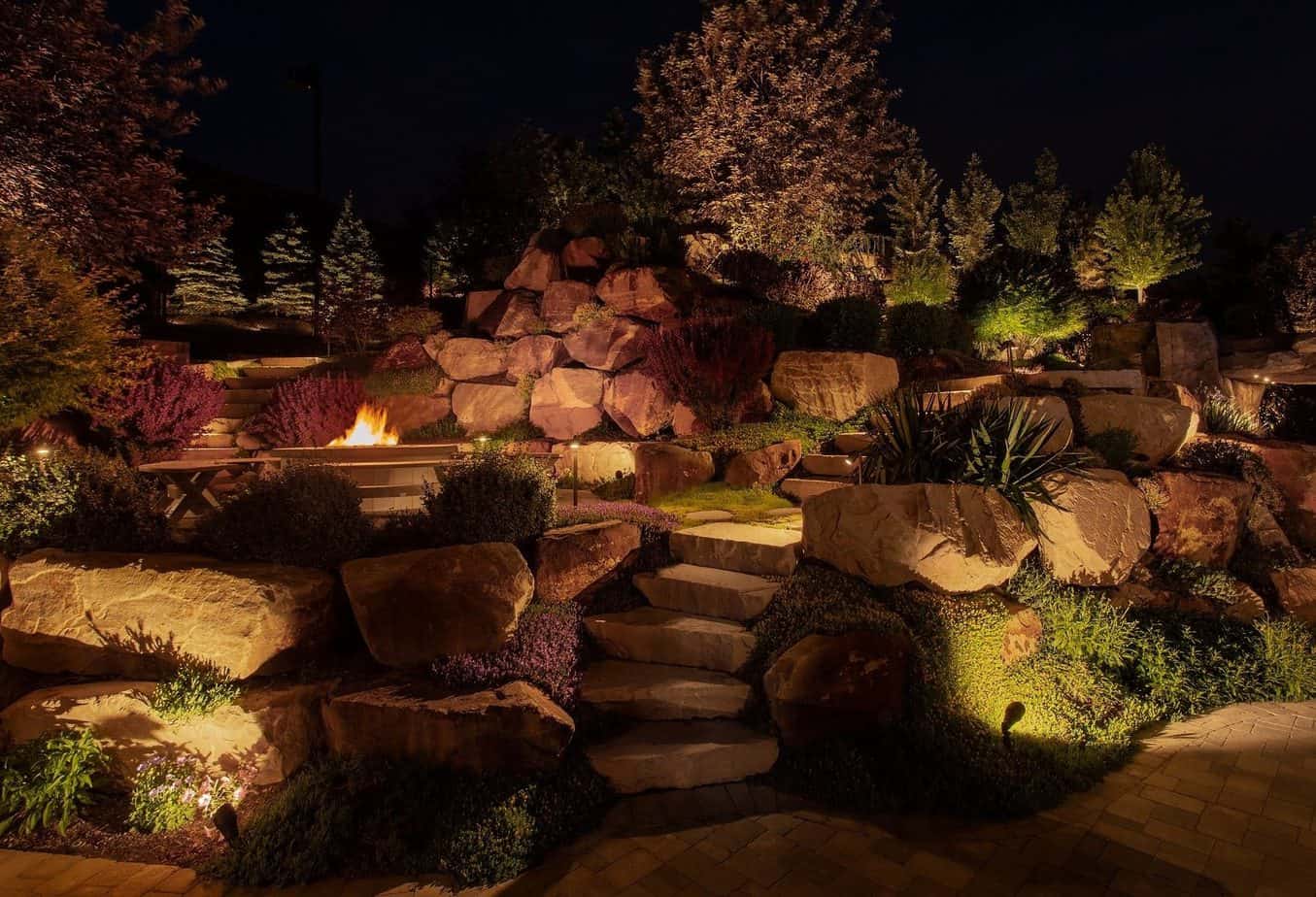 44. Opt for cool and indirect lighting
When outdoor lighting is installed high overhead, seating areas benefit more. For one, there are no harsh bulbs at eye level. At the same time, it creates a cosy, intimate feel.
A cool temperature lighting also gives off a natural moonlit look.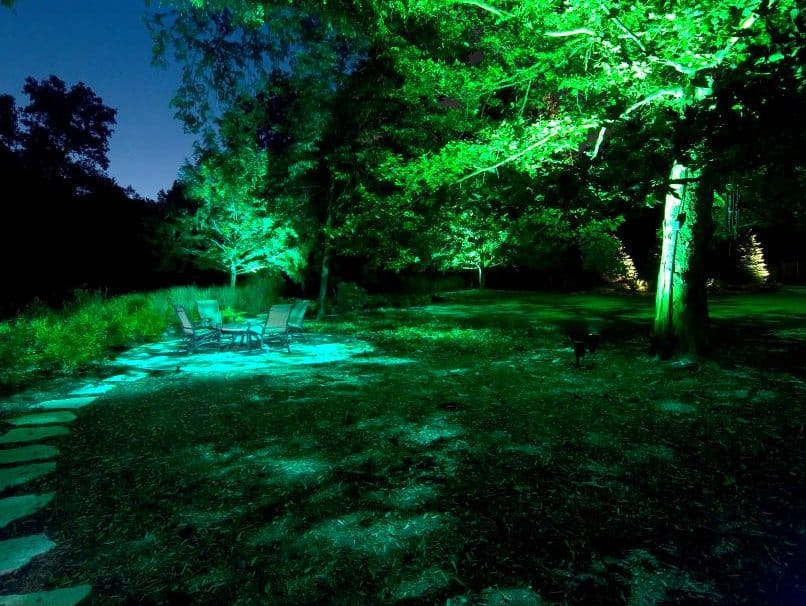 45. Ducks garden lighting just in time for Christmas
Looking for a bit different lighting ideas this holiday season? Take a look at this battery-powered family of ducks!
They make great garden decorations even after the festive period is over. If you want, you could stick to them all year round.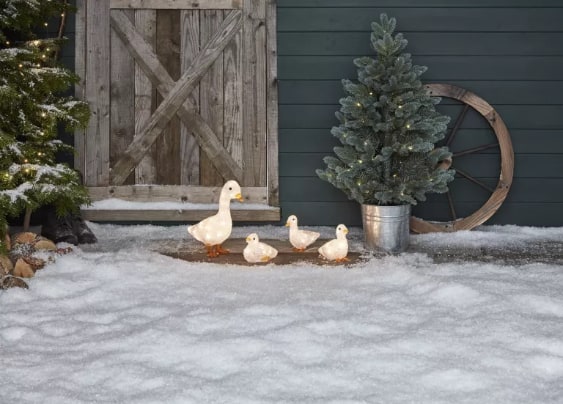 The Round-Up
So, there you have it. Lighting ideas that will make your garden shine.
Whether you want a classic look or something more modern, our extensive range of outdoor lights will have the perfect solution for you. Find the perfect garden building or patio accessory to deck out today.
Simply click to browse our extensive range via the button below!
Shop Rattan Garden Furniture