Easter is just around the corner! Looking for creative Easter garden ideas to do with the kids?
Easter is a wonderful time for families to gather around in the garden and get imaginative. Besides playing fun outdoor games ideas, decorate your backyard to welcome the season.
There are endless decor concepts you can use to light up your holiday outdoors. And if you're looking for a list, you'll find creative inspirations right here!
1. The Easter garden
Creating an Easter garden is a great way to share with your kids the real story behind this festivity. In the midst of egg hunting, why not recreate this tomb scene and add a meaningful centrepiece to your patio?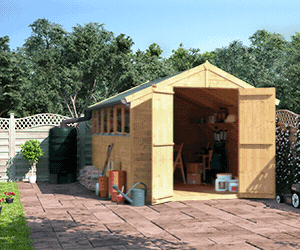 2. Yarn Easter egg wreath
This DIY Easter egg wreath isn't your ordinary holiday wreath. Made of yarn, it can be the centrepiece of your outdoor setup this season. The pastel hues will definitely be an eye-catcher; put one on your front door, backdoor and on your shed's.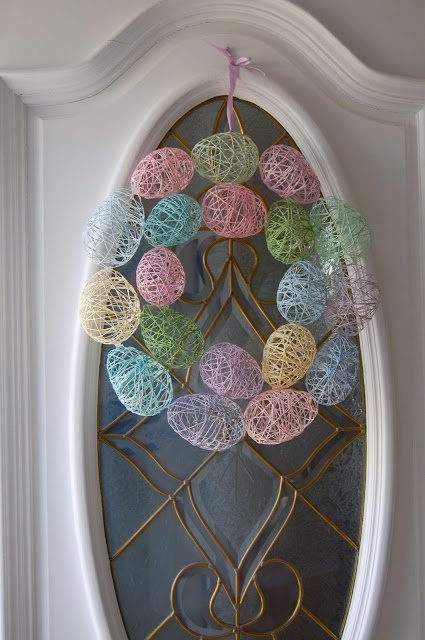 3. Easter bunny pots
The perfect budget-friendly Easter craft that works as a decorative piece on your patio table or as a gift! Best of all? This DIY project only takes minutes to make and will only cost a few dollars.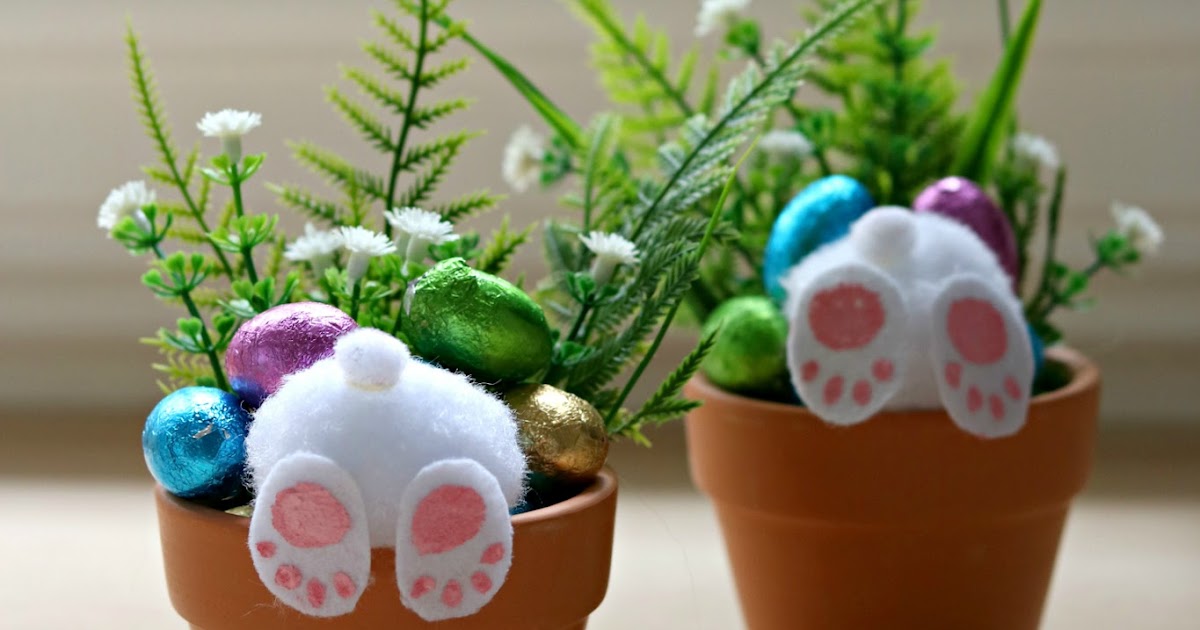 4. Plastic Easter egg toadstools
Bring a little life to your garden this Easter and add a whimsical touch with these egg toadstools. Add them to your fairy gardens, landscape, or use them as garden markers.
Take a look at how to make these Easter egg mushrooms for yourself here.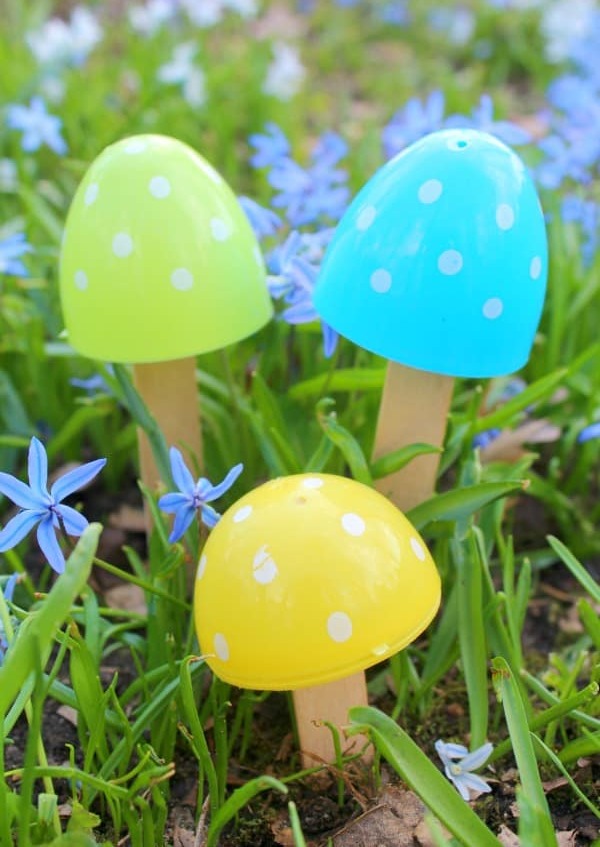 5. Hatched egg tree ornament
Get your Easter tree and complete the look with adorable little ornaments. Featuring hatched eggs, inside, there's a fuzzy chick nestled in. 
Display this lovely tree on your garden room, patio dining space, or the entryway table of your home.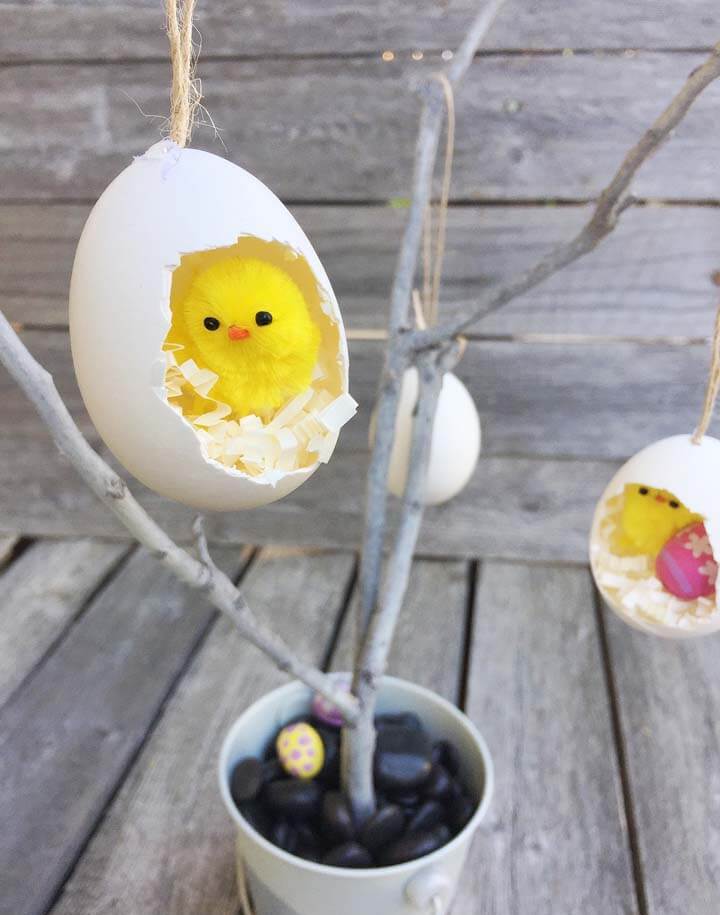 6. Chalkboard sign and bunny garlands
Celebrate the holiday with a sweet chalkboard sign draped in bunny garland. Display it in front of your garden room or near the fence for a warm welcome to your guests.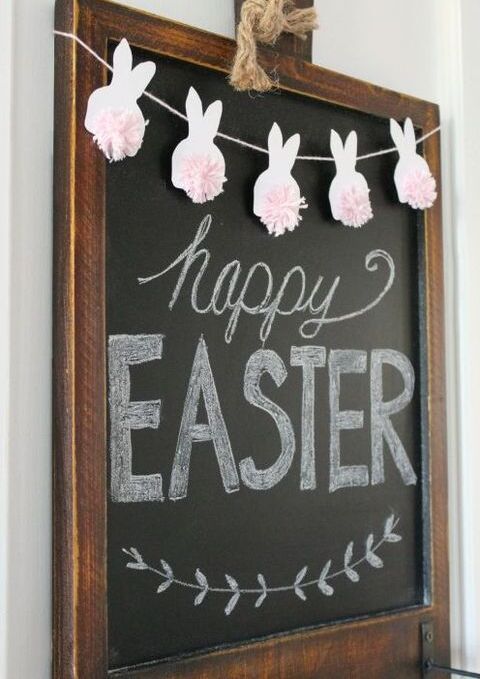 7. Carrot pallet sign
This oversized bright orange carrot is made from a repurposed pallet. Decorate with fun baskets, greenery and colourful eggs, and the sign screams Happy Easter!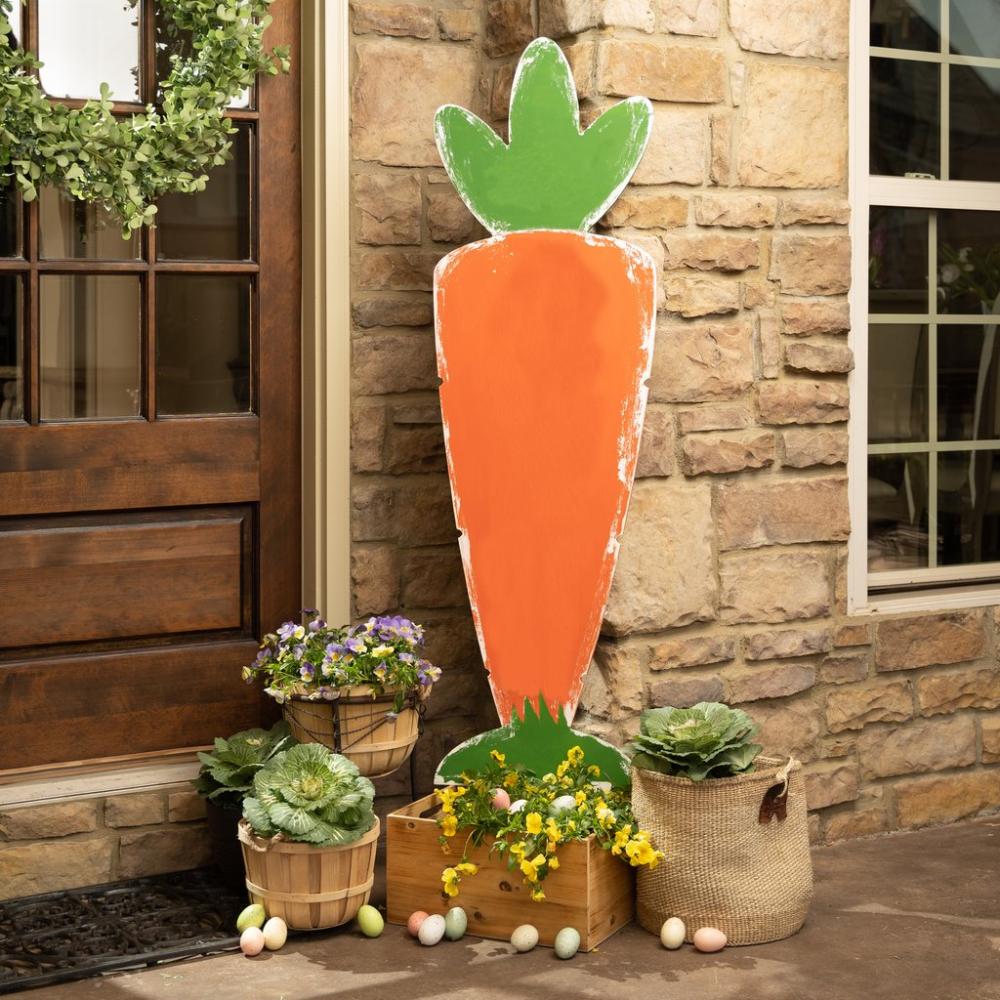 8. Patio dining table arrangements
Your patio table shouldn't be an exemption when decorating your outdoor space with Easter decors. Draw inspiration from this charming table arrangement just in time for the season.
Add pretty tablecloths, Easter eggs, bunnies and spring flowers in one setting.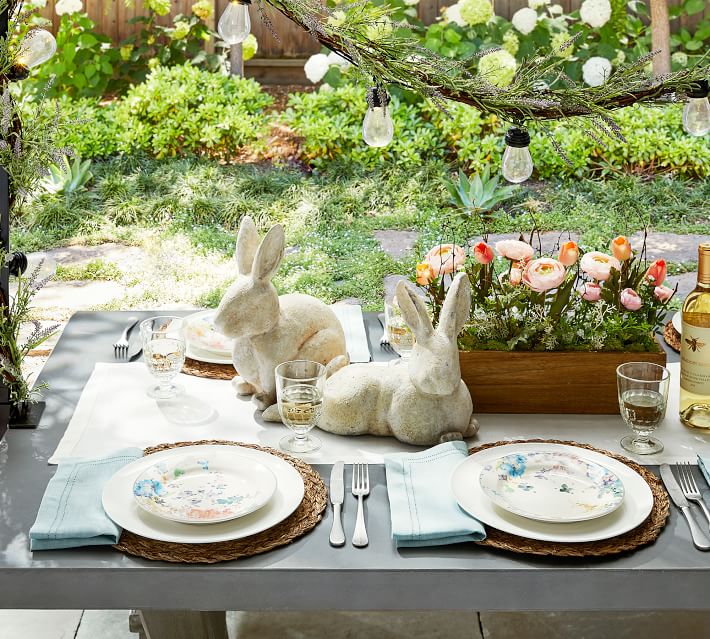 9. Easter egg tree
Instead of leaving the branches bare, adorn them with colourful egg ornaments. All you need is ribbon and Easter eggs to get started. Use any type of egg for decoration, such as crepe-paper type and dyed wooden ones.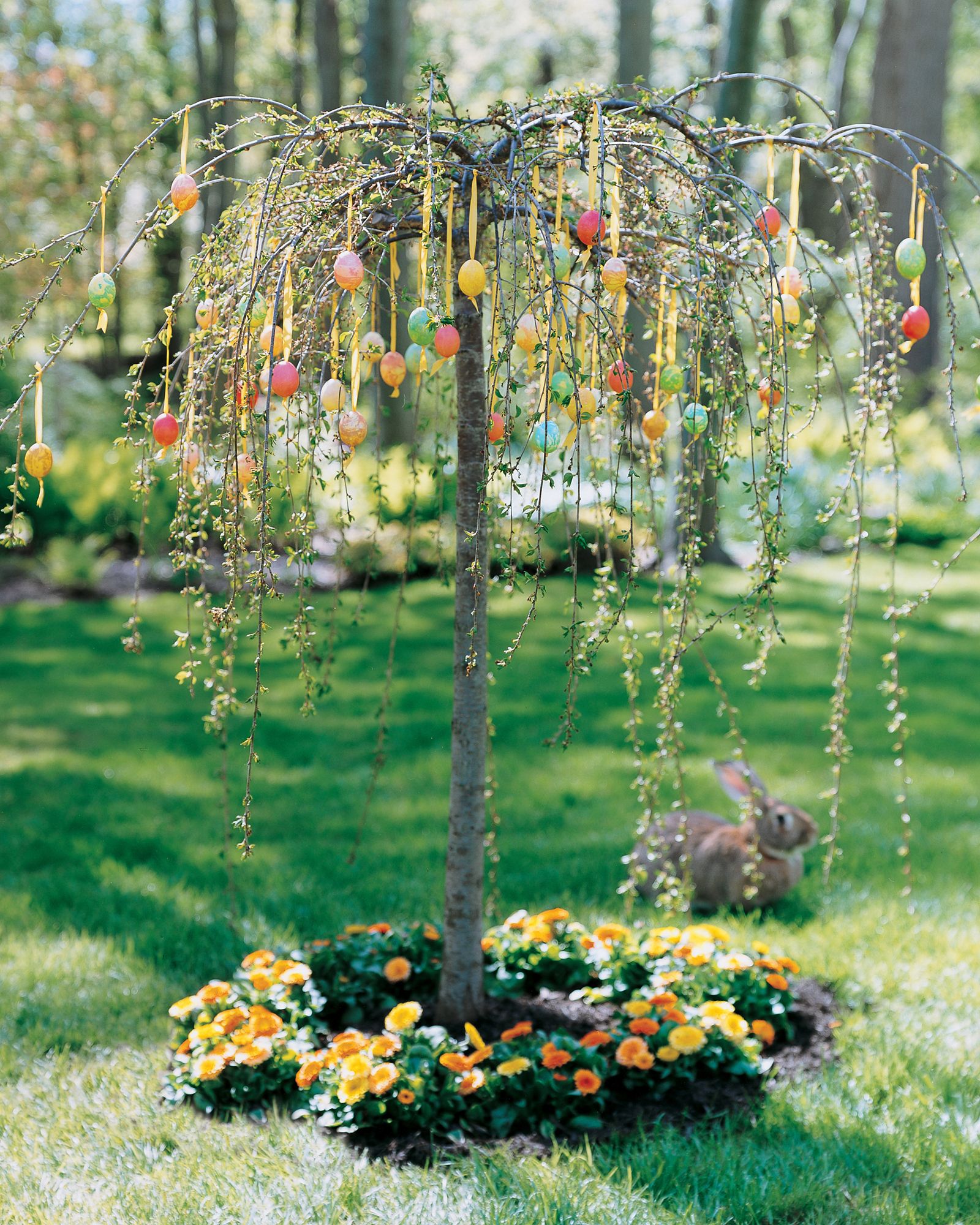 10. The Easter basket planters
What better way to introduce your garden to the season with suitably themed planters? These aren't for the kids to hunt eggs or anything.
Rather, they are planters made from hypertufa, ready for any kind of weather, and they can be outside all year!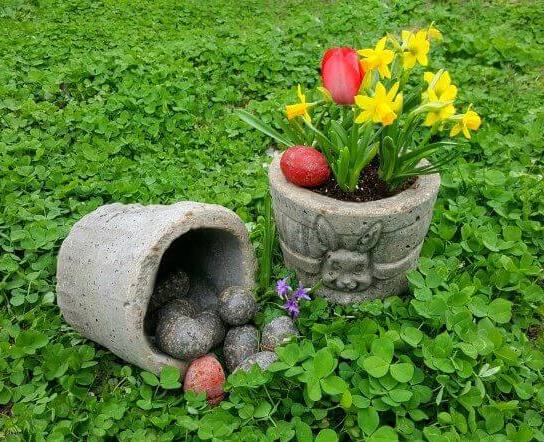 11. Spring urn arrangement
Pick your favourite Spring blooms and combine them with Easter eggs in a nest, sprigs from a willow bush, and vintage lace. This makes a charming side door, gate, fence decor – or table centrepiece.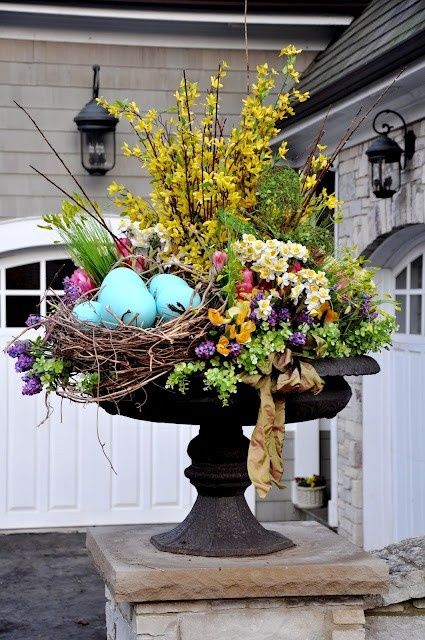 12. Egg popper tree
Equal parts decoration and activity, this is a must-have Easter piece! Hang the eggs on a tree and let the kids pull and pop, gathering sweet treats as they go. It's a reverse egg hunt suitable for kids and adults.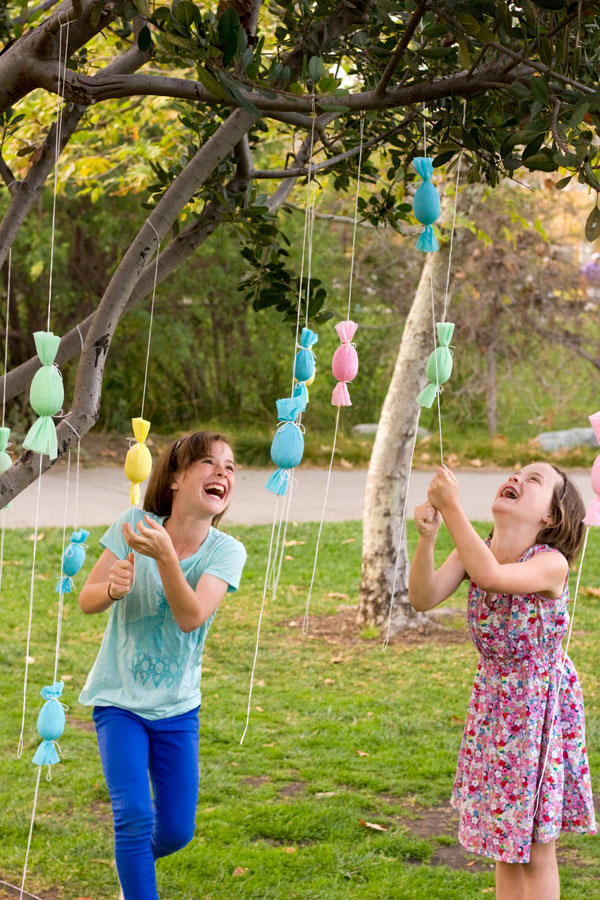 13. Garden string lights Easter version
It's always fun to add a few spring touches, and some egg inspired decor to gardens. And making little Easter-themed crafts with the kids adds to the enjoyment. These DIY string lights fall into that category.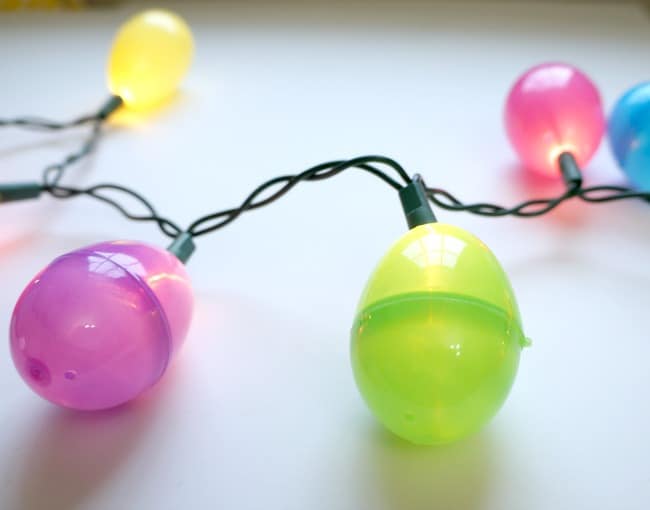 14. 'Joy' wood sign
Remember what the holiday is all about with this inspiring signage. This one-piece Joy wood sign is engraved with "Happy Easter" and can be painted any colour.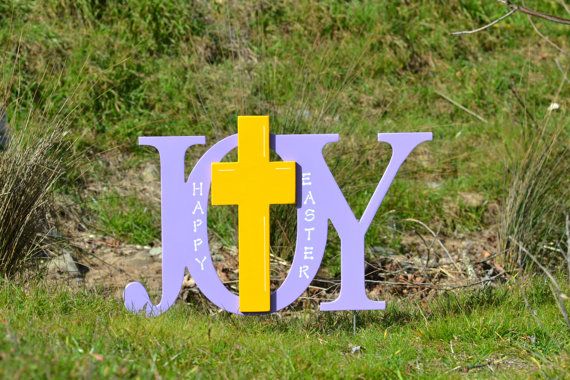 15. Easter egg pinata
What could be more exciting than letting the kids explore their own egg pinatas, full of Easter egg goodness for all to enjoy? Filled with candies and chocolates, it also makes a fun diversion to keep kids and adults busy.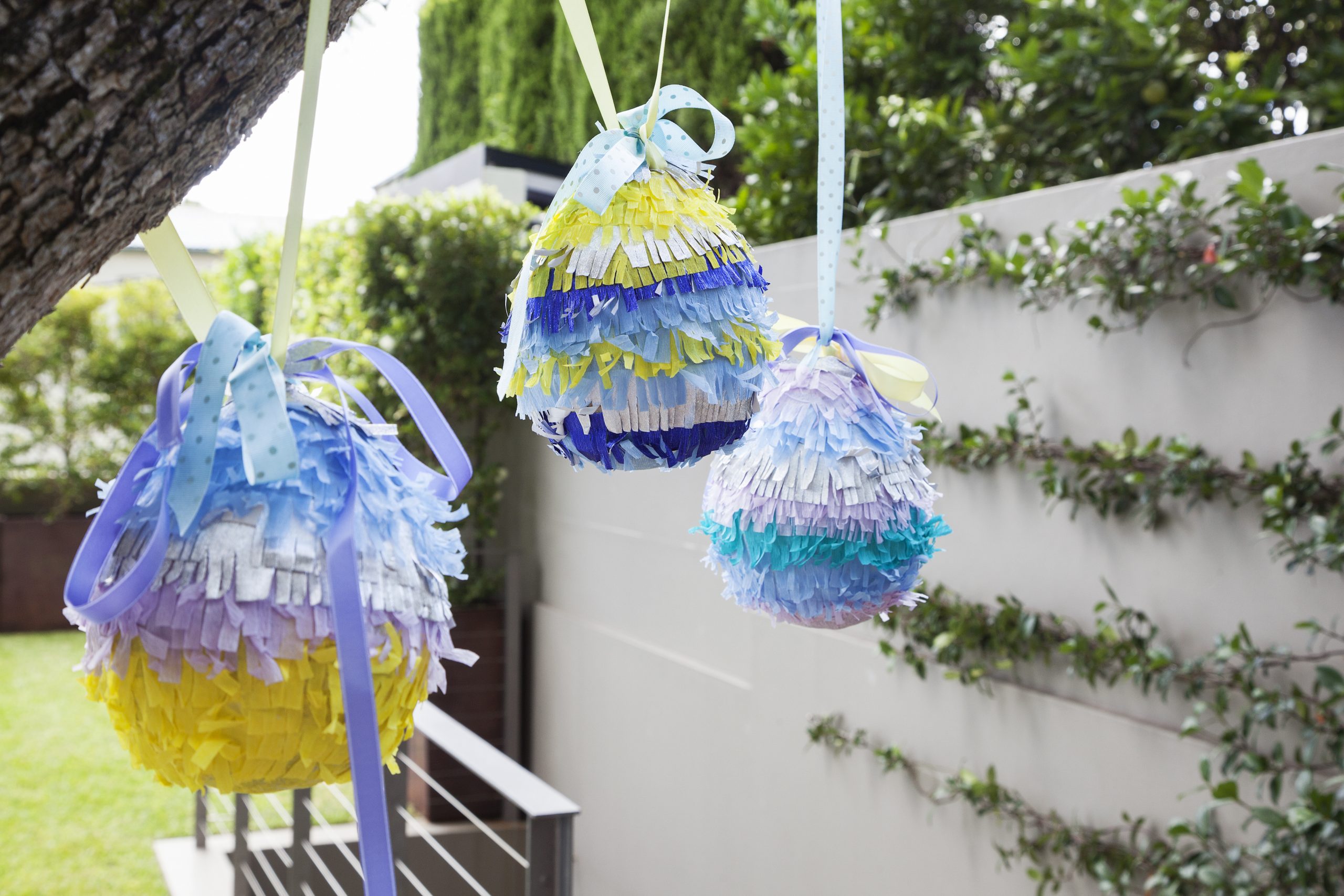 16. Bouquet arrangement for your Easter table
A creative Easter-themed centrepiece that amps up your patio in an instant! Make this festive yet straightforward bouquet with a basket of your choice, bright egg decors, and Baby's breath.
You can add bunny ears, deco mesh, ribbon, and faux flowers for a low maintenance option.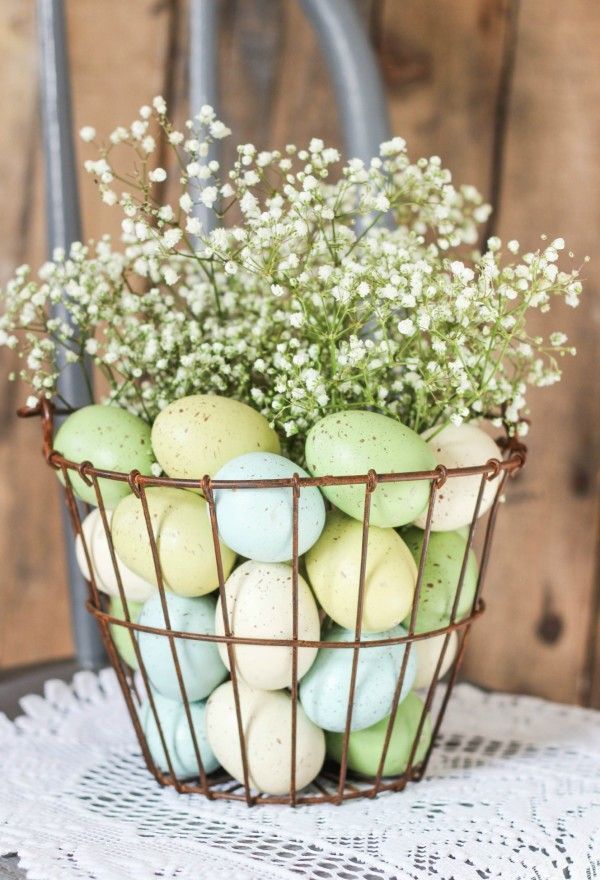 17. Pastel garden topiary
Take a cue from this light and fresh Easter decor for your next DIY project. With soft hues of egg blues and mossy greens, many will appreciate the new addition to your outdoor space.
Create a small egg topiary tree as a table centrepiece or a bit bigger as a lawn decoration.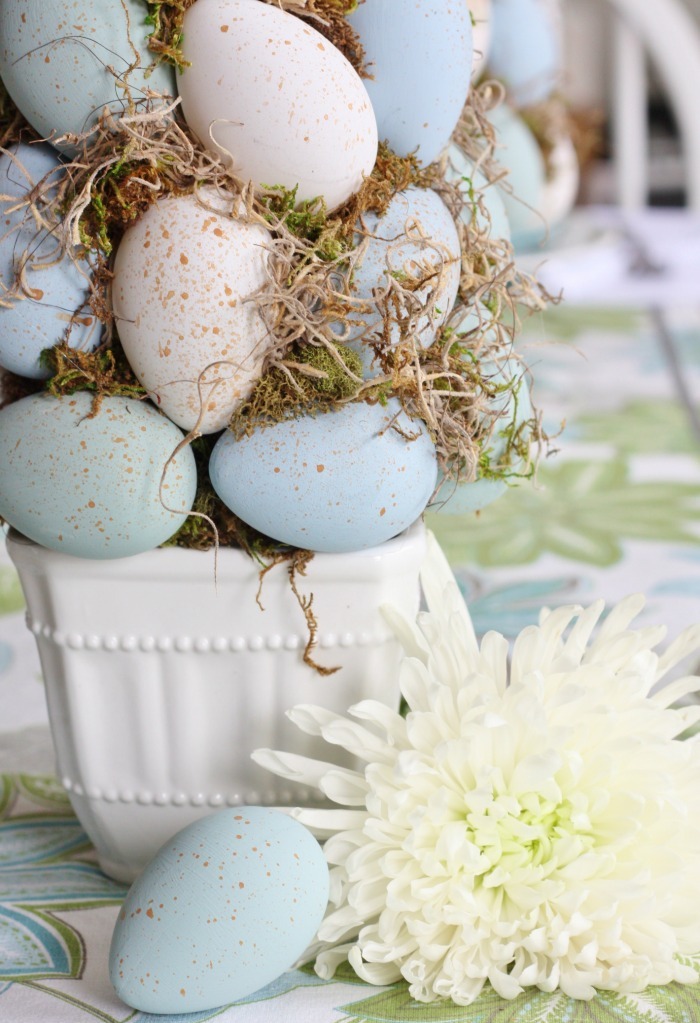 18. Wooden yard carrots
Take the opportunity to make your garden 'wildlife friendly' for rabbits this season – at least! If you or the kids own a few bunnies around, these wooden yard carrot decors will look amazing to your yard.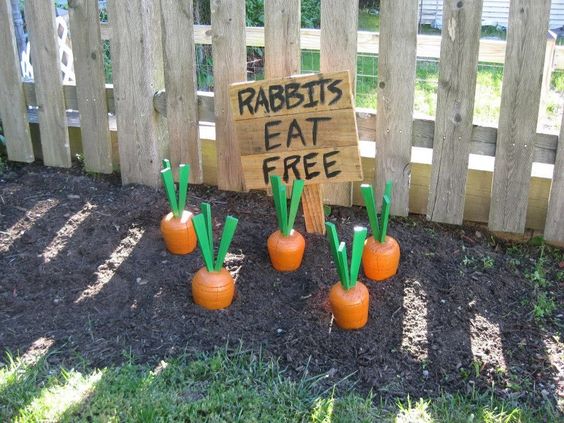 19. Mini rabbit Easter village
This enchanting mini rabbit village will surely get the kids' attention and forget about the egg hunt for a while! A lovely fairy garden idea, this woodland hamlet can help your garden stand out among the rest!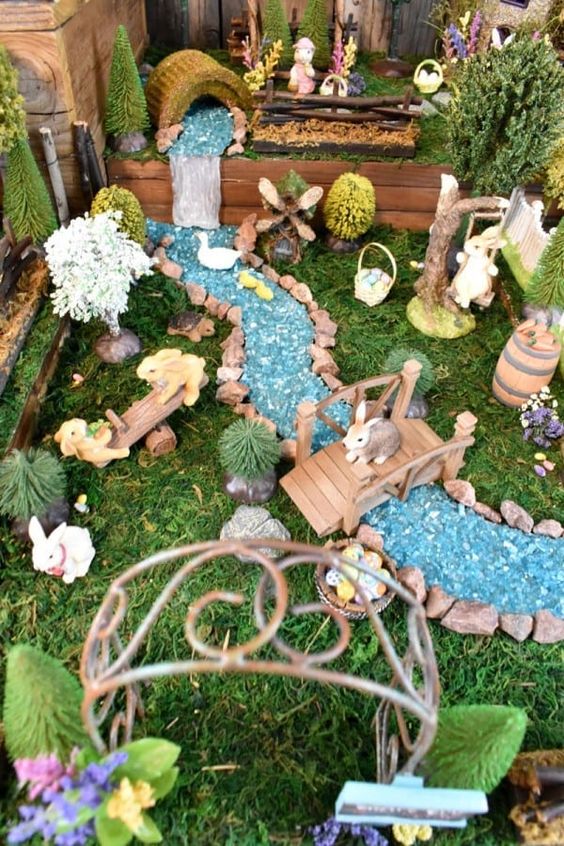 20. The bunny crossing sign
A cute DIY bunny crossing sign to pop in your garden or front yard ready for the Easter egg hunt! Add cutely decorated buckets, and your little Easter bunnies will have fun finding some chocolate eggs.
Make sure to ask for your kid's help when recreating this project for more fun!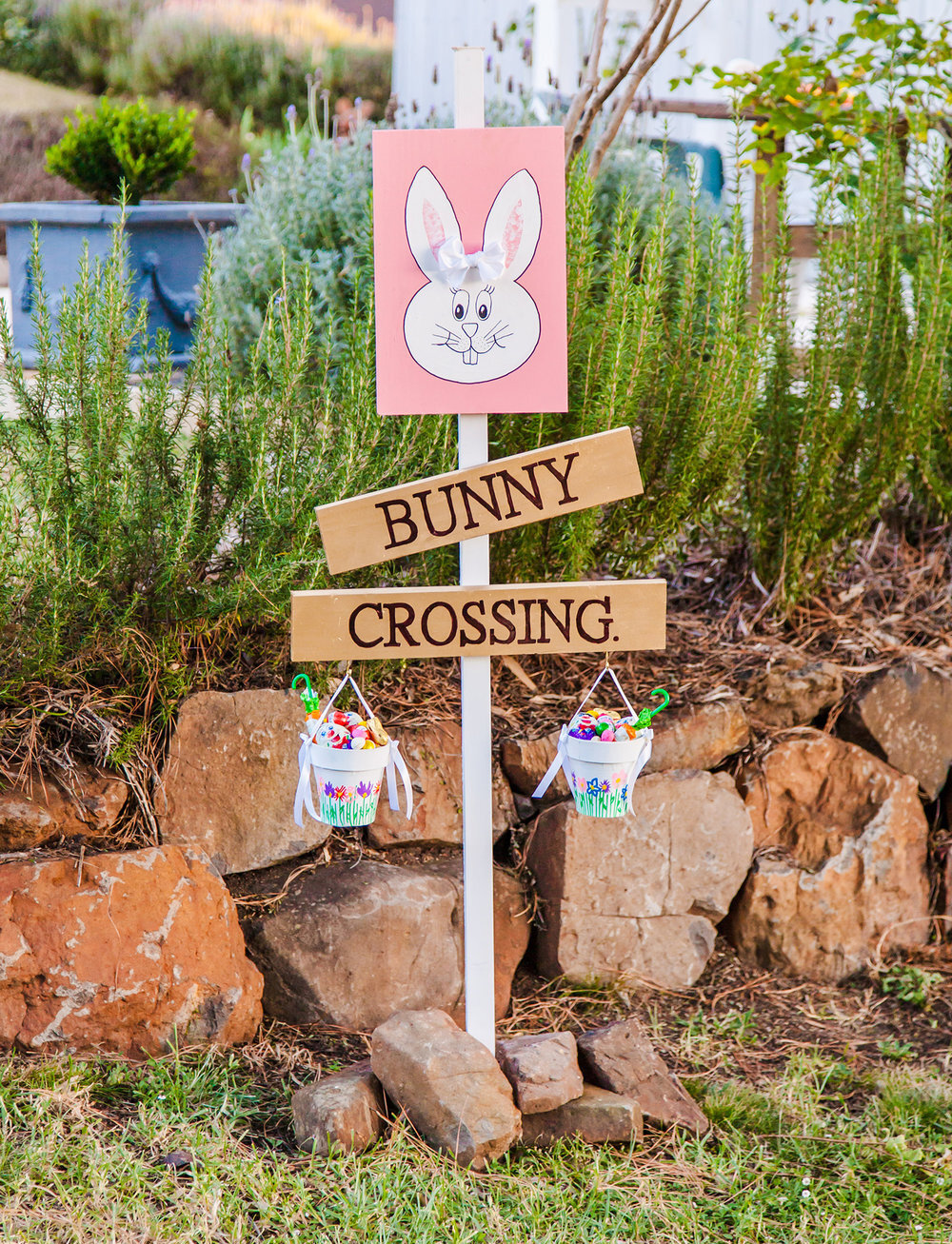 Round-up
You can't ignore your garden when decorating your home for Easter. And you don't have to be the most crafty person to put up a festive outdoor adornment.
Our list of Easter garden ideas will surely help you make your outdoor space Easter-ready. From eggs to bunnies, there's a wide selection of springtime favourites included. 
Challenge yourself and bring these decorative items right out the front door and onto your porches and lawns. Let us know in the comments below your top picks.
We've also put together FAQs below in hopes of answering more of your questions. Make sure to check them out!
Shop Fire Pits
FAQs