We love to catch up with our customers to see how they're getting on with their garden buildings. So today, we've got someone special with a great story about how they transformed their BillyOh purchase.
Hi there, what's your name?
Hi, I'm Samantha.
And Samantha, which outdoor garden building did you go for?
I picked the BillyOh Carmen log cabin.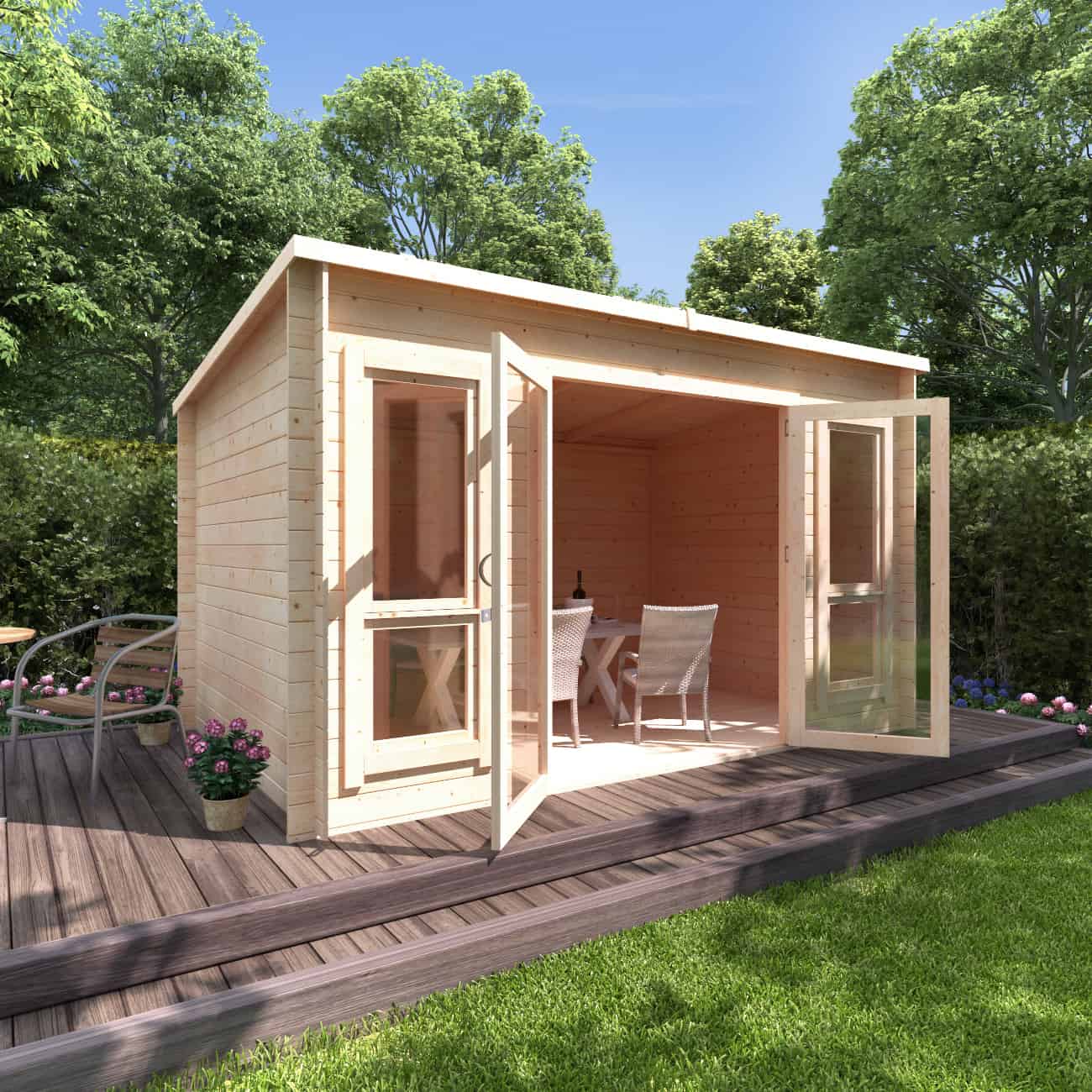 And what size did you get your Carmen log cabin in?
I went for the 12 x 8ft.
What made you pick this particular model?
For its opening windows and modern look.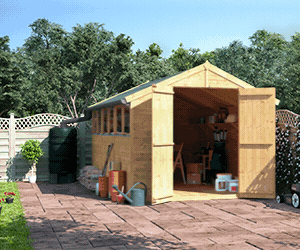 Sounds like you made a great choice! So, what're you using your outdoor building for?
I'm using my log cabin as a nail salon.
BillyOh Carmen Log Cabin Interior
What would you say your new garden building has allowed you to do that you couldn't before?
It's given me my own private space away from the family home but with still having the comfort of being home.
Fantastic. Have you decorated your garden building then?
Yep – we've insulated, plasterboarded, and had electrics and ventilation put in.
Sounds great. What's your favourite thing about your building?
The space inside is great! It's got a cosy sloped ceiling and opening windows for when it gets a little warmer (but still too cold to have the double doors open).
And what made you choose Garden Buildings Direct?
Really reasonable price, good delivery time, and a modern-looking outdoor building.
BillyOh Carmen Log Cabin Exterior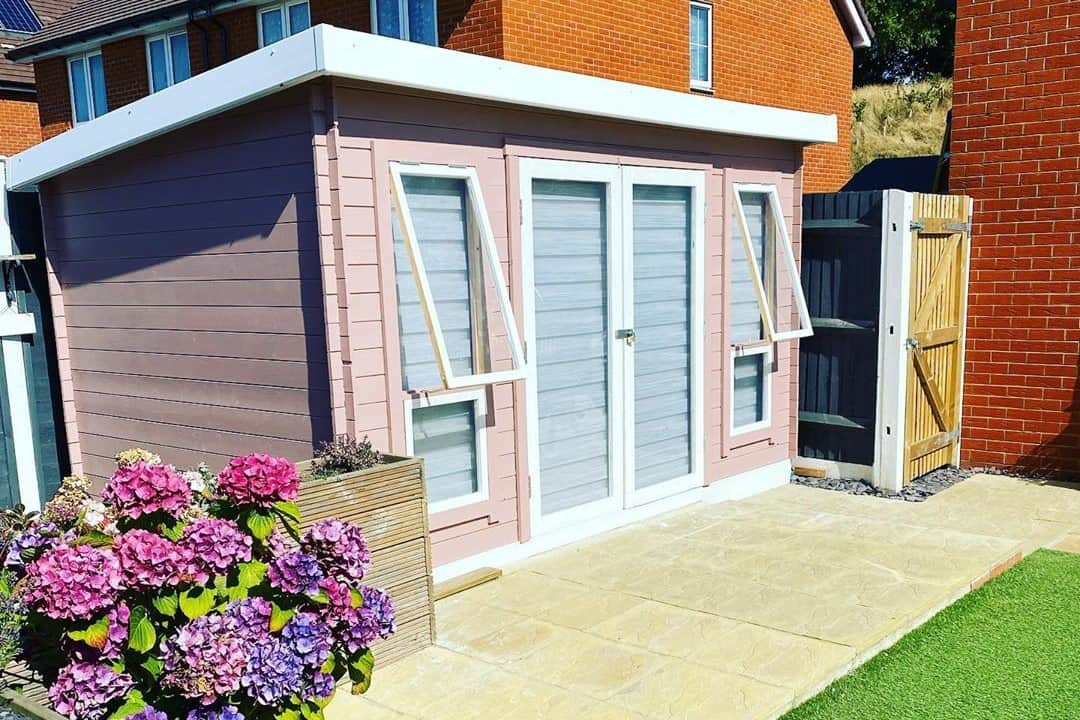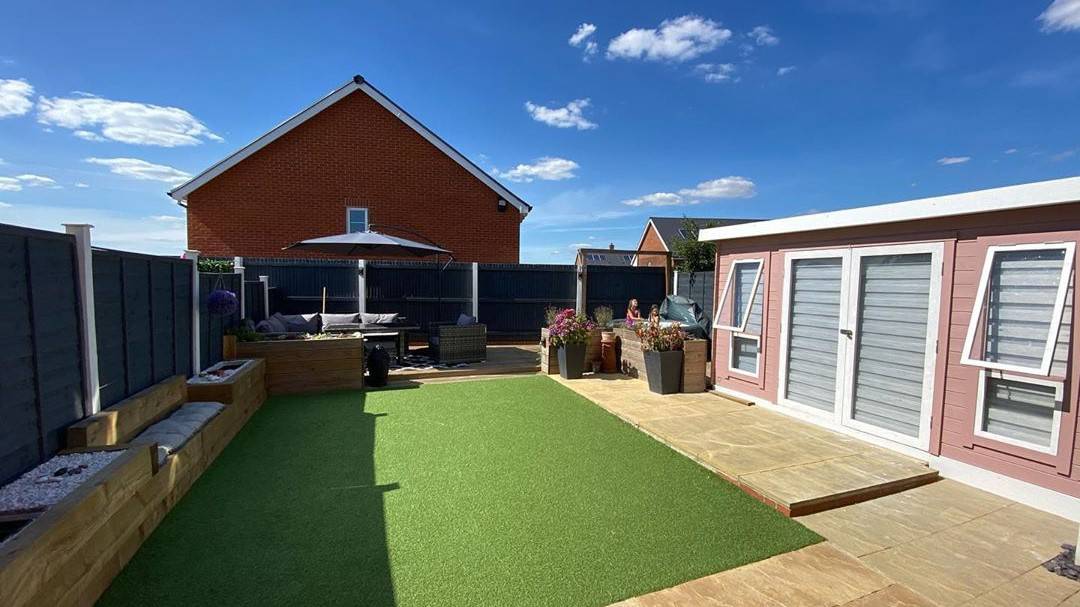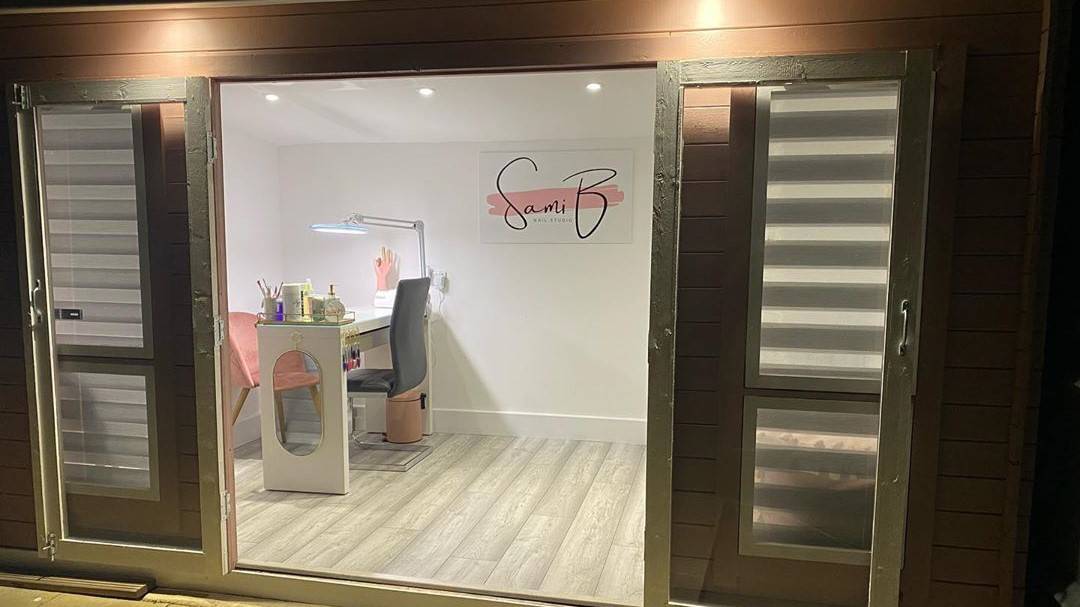 Aw, thanks, Samantha. And how was your experience with us?
Great experience – we had a few issues with missing pieces but sourced them ourselves in the end as delivery was too long and we needed the salon up and running.
Shame no refund or goodwill gesture offered but doesn't affect how I feel about the company!
Almost done – any top tips for anyone wanting to create their own beauty cabin?
Electrics, ventilation, and air-con are essential! And make sure you measure all furniture so you can get the correct cabin size.
Good thought Samantha and thanks again. Where can people see more of your garden building?
They can find me at @sami_b_nailstudio on Instagram. 
Wow, it sounds like Samantha is really making the most out of her log cabin. So if you've got a fantastic story about your BillyOh shed, summerhouse, or log cabin conversion – we'd love to hear. Simply get in touch with us on social media for a chance to feature here.
And if you want, you can check out more customer stories right here.
Shop Log Cabins