We love to catch up with our customers to see how they're getting on with their garden buildings. So this week, we caught up with Hampshire-based business owner Samantha to see how she had put her new BillyOh product to use.
With years of experience in the beauty trade, Samantha came to BillyOh with hopes of finding the perfect building to set her own salon up in. Growing tired of carrying out her business from home, she wanted an external unit to host clients in. 
Samantha needed a more professional look while separating work and home life completely. And she found exactly what she was looking for in our Carmen Log Cabin Summer House.
'It's given me my own private space away from the family home but with still having the comfort of being home.'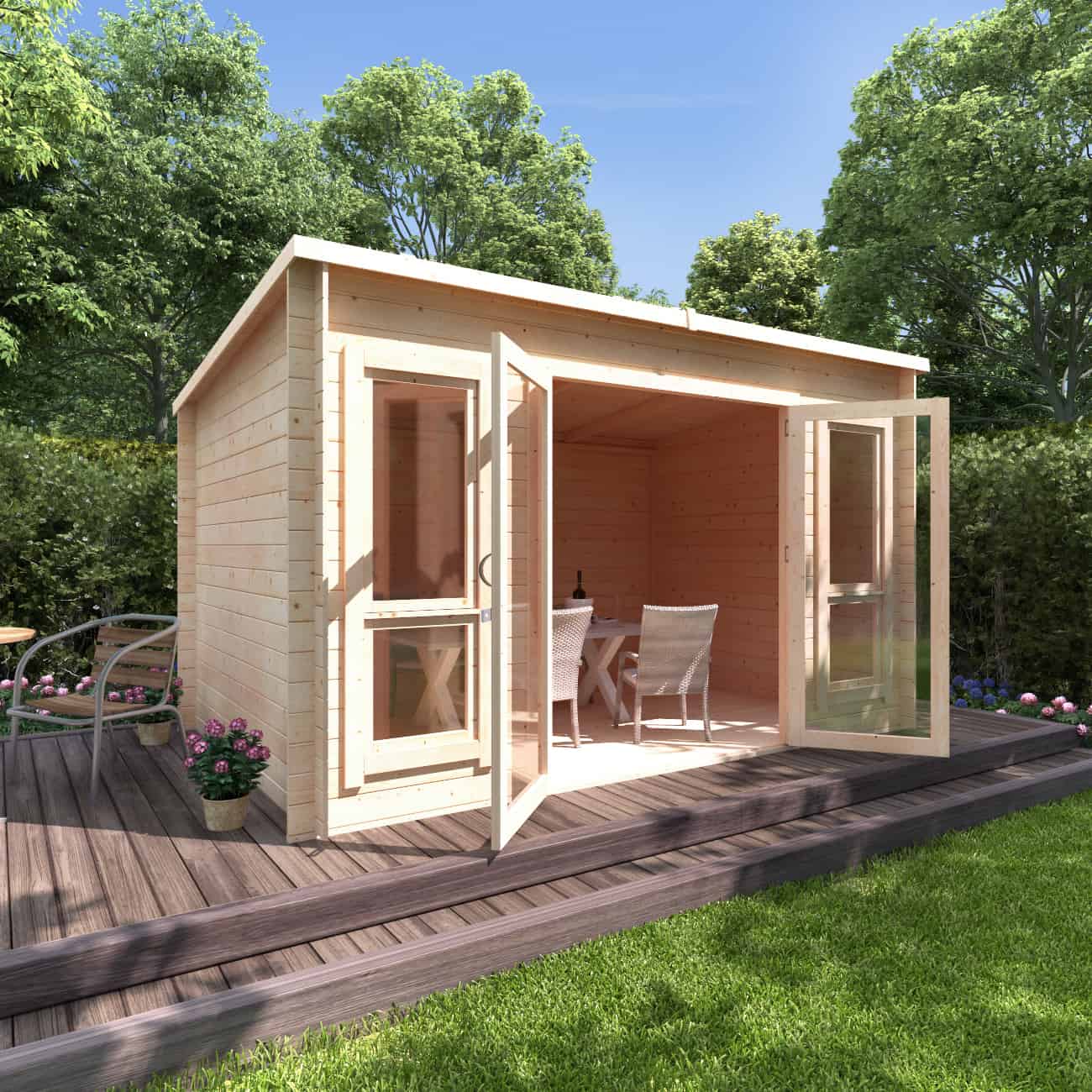 Samantha was drawn to this particular product due to its modern architecture and massive windows, which give the building an inviting feel from the outside. She also was over the moon with the reasonable price and speedy delivery time.
'I chose the Carmen for its opening windows and modern look.'
After a stress-free delivery, she got right to work with constructing the new unit. And with the help of our step-by-step instructions, Sam had the building up in a flash!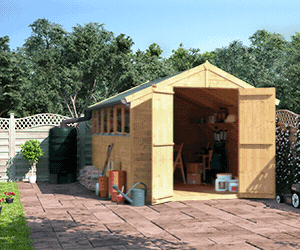 She decided to decorate the exterior with a pale pink base and white trim, for that unmissable salon look. Then she installed blinds for those days when the sun was too low.
She also insulated and plaster boarded the inside to keep the heat in and the cold out, before fitting electrics and vital ventilation. She painted the inside a beautiful beige and furnished it with luxurious seating and her tools so she could get to work right away!
'The space inside is great! It's got a cosy sloped ceiling and opening windows for when it gets a little warmer.'
You can see the full extent of Sam's makeover below:
All in all, a really elegant and stunning makeover from a customer full of motivation and drive; we love what Samantha has done with the place.
To check out her brilliant nail design, be sure to take a look at her Instagram account – @sami_b_nailstudio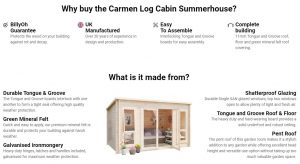 And if you've got a great story about your BillyOh shed, summerhouse, or playhouse conversion – we'd love to hear it! Simply get in touch with us on social media for a chance to feature here.
And if you want, you can check out more customer stories right here.
Shop Log Cabins