We love to catch up with our customers to see how they're getting on with their garden buildings. That's why today, we spoke with South London-based Emma, to find out exactly how she'd put her new BillyOh buy to use!
You can tell from her Instagram that Emma enjoys the finer things in life! Her Edwardian terraced renovation looks like something straight out of a movie, and she most certainly has a bit of a knack for design.
So it comes as no surprise that she was also looking to revamp her garden while in the process of reworking her property. She already had a snug picnic area set up with some lavish corner seating. But she still had a little space at the foot of her garden which simply looked a little strange.
Then she and her hubby came up with the ingenious idea of using the spare space to build their very own bar! As proud parents, they thought that they could use the space to host friends and family on a weekend, retaining their social lives while allowing the kids to sleep.
'It's great to have a space away from the house to enjoy with friends so we don't wake the kids up!'
After a little digging on the internet, Emma came across our Bella Pent Summerhouse, and knew it would be the perfect fit to fill the space she had left in her garden.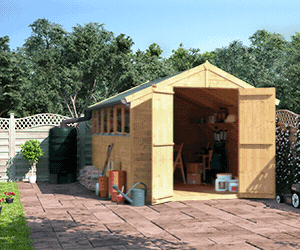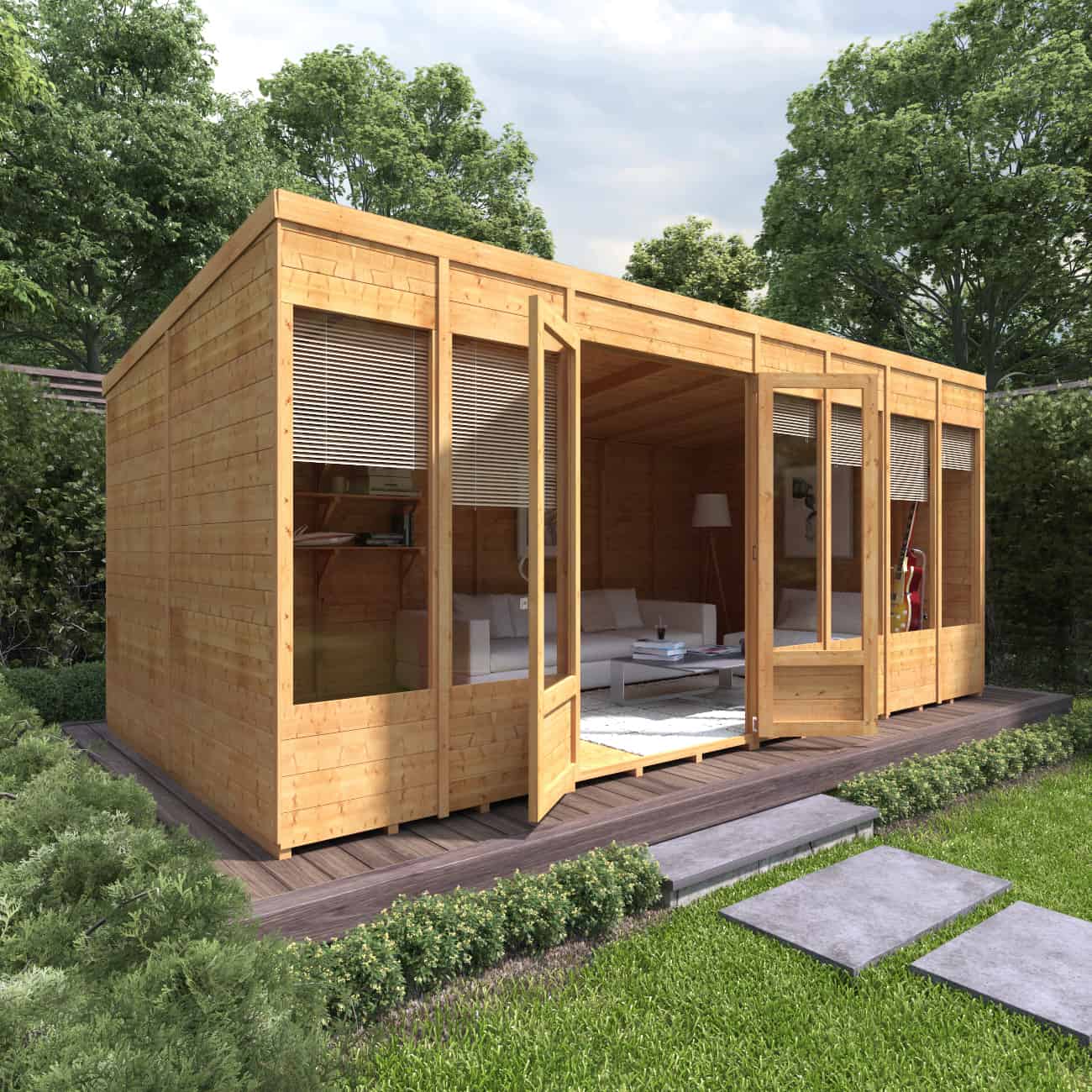 'It was difficult to find a modern style of summer house that would fit in with the garden we had designed. But we found the BillyOh Bella and it matched perfectly.'
After a quick order-to-delivery turnaround, Emma and her husband began to build their new summerhouse. And with their experience in renovation and DIY – coupled with our pre-cut timber and fool proof instructions – it's safe to say they had it up and running in no time at all!
They decided to decorate it in a similar fashion to a bar they visited in Japan, painting the walls black and furnishing the interior with intimate lighting and hardwood stools. The exterior was also painted the same colour to match the scheme of their house and garden.
'The decor of our house was very much inspired by a trip to Japan so there's lots of wood and natural materials throughout. We also love the colour black and mood lighting so we extended this out through our garden to the bar.'
You can see the full extent of Emma's makeover below:
We really love what Emma has done with her new purchase, and it's definitely a bar we'd love to visit! 
To see more of her wonderful Japanese inspired building, as well as her renovation endeavours, be sure to check out her Instagram – @housecapades_london – you definitely won't be disappointed!
And if you've got a great story about your BillyOh shed, summerhouse, or playhouse conversion – we'd love to hear it! Simply get in touch with us on social media for a chance to feature here.
And if you want, you can check out more customer stories right here.
Shop Summer Houses