We love to catch up with our customers to see how they're getting on with their garden buildings. That's why we spoke with business owner Matthew today, to see how he's transformed his new BillyOh product.
Matthew came to BillyOh with one goal in mind: to build his own salon in his back-yard to allow him to work from home.
Fed up with travelling miles to work every day and paying hefty rental fees, he decided the time was right to cut out the middleman and create his own little spot to carry out his business venture.
Lucky enough to have a lot of room to play with, he searched the internet high and low searching for the perfect unit. And he eventually found a home for his business in our BillyOh Mia Log Cabin due to its reasonable price.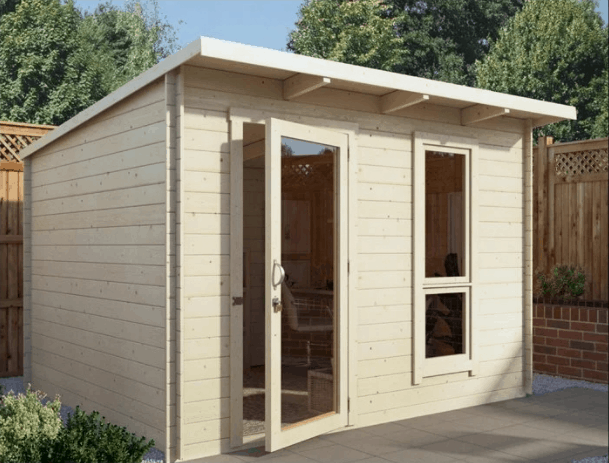 After a 'faster than average' delivery, Matthew got to work building his new unit, and in no time at all he had it established and ready for decorating.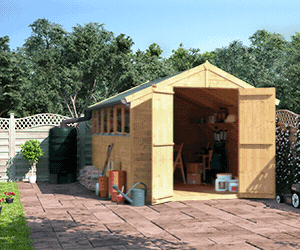 'It was very easy to erect!'
He decided to paint the outer timber in a wonderful duck egg blue to match his property's fencing, lowlighting the door and window frames a slightly darker shade.
He then insulated and plastered the inside to keep the cold out before painting it a clinical white and furnishing it with all of his required tools to set up shop.
You can see the full extent of Matthew's makeover below:
'My experience with BillyOh was very good'
Yet another wonderful creation starting with one of our reliable products, it's amazing what Matthew has achieved in his new log cabin salon.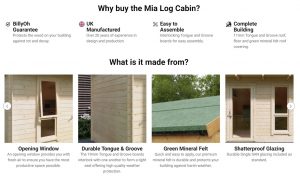 And if you've got a great story about your BillyOh shed, summerhouse, or playhouse conversion – we'd love to hear it! Simply get in touch with us on social media for a chance to feature here.
And if you want, you can check out more customer stories right here.