We were more than impressed when we saw the photos of Mark's log cabin. He has transformed the Fraya Pent Log Cabin into space where he can not only relax but as a place where he can entertain family and friends as well.
Nestled at the bottom of the garden, Mark has built a fire pit just outside his log cabin, so in the summer the parties can go right on through the night! Inside, the cabin is complete with a bar, dartboard and a TV where he can watch all of the action.
We can just imagine spending our weekends here!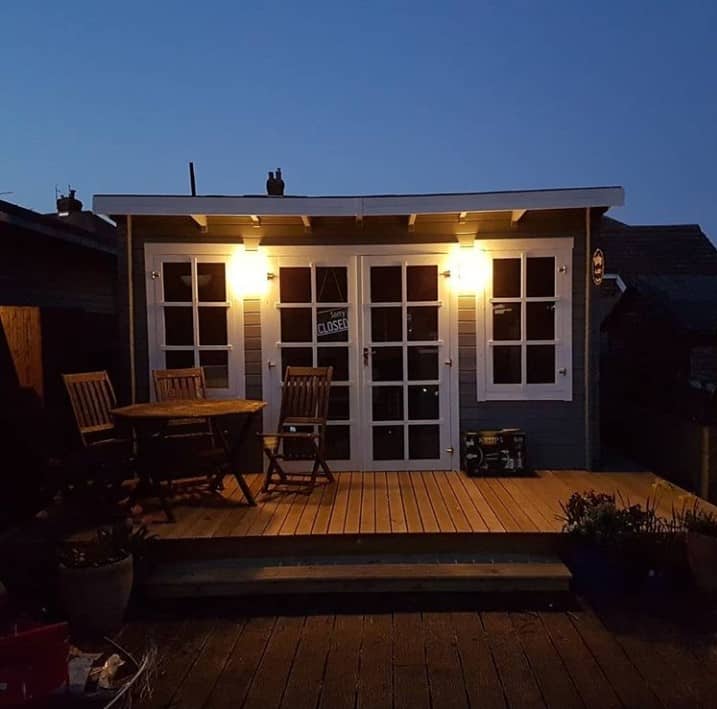 Here is what Mark had to say when we asked him about his log cabin:
What made you choose that particular log cabin?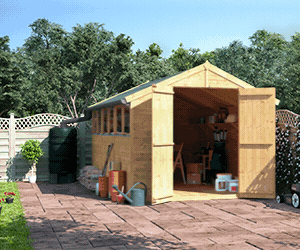 "We chose the Freya because the style studied the location it was going and would work better from a practical point of view. The price and size were just right for what we were after."
How did you find the building process?
"Building process we found pretty straight for wall construction, we didn't use the base as we had already one constructed, the only thing we had issues with was the window and door frame which we found little off square so reset ourselves, handy having a joiner as a father!"
Tell us a bit about how you decorated it…
"We decorated it with about 2 coats of primer on the outside then 2 more coats of grey we chose to help seal it, inside we put a couple of coats of varnish on inside, with our being a bar/chill out we've decorated it with a bar, tv, dartboard, fridge and sofa."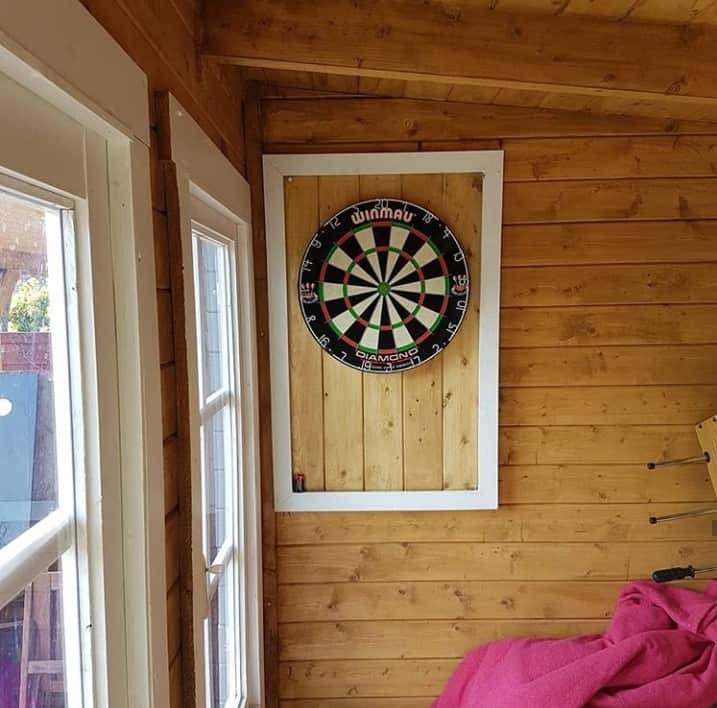 How do you use the log cabin?
"We use it as a chill-out/bar. It's also a lovely place to sit in the summer with the sunlight coming through with a bite to eat or drink. We have used it as a place to go back to with friends after a night out."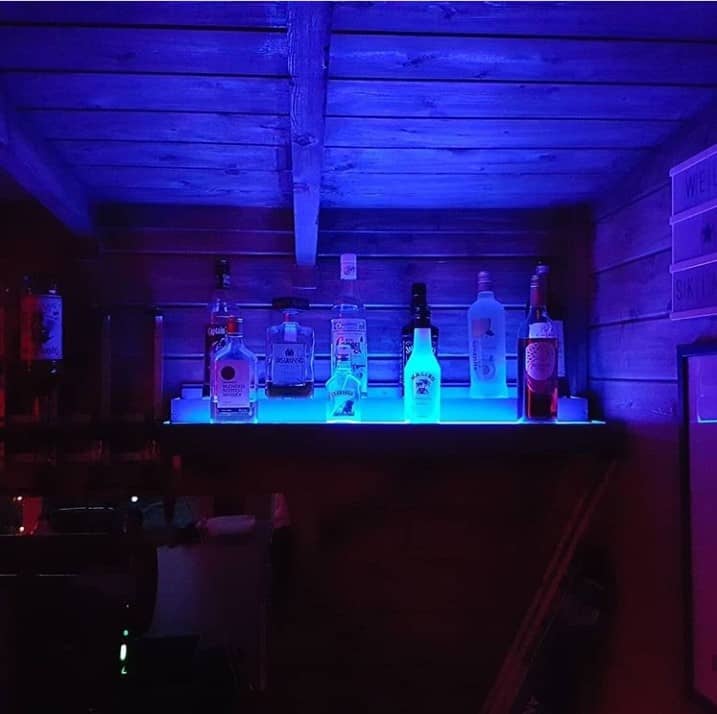 What made you purchase your building from BillyOh?
"I did a bit of research into cabins and found billyoh the best for value for money after ready reviews, also the ease of building it yourself with limited carpentry skills which again reduces the cost of construction."
How was your overall experience with BillyOh?
"Delivery was accurate and on time so have no complaints with how the whole thing was done. Any questions I did have I got a response for plus anything wasn't sure I looked up."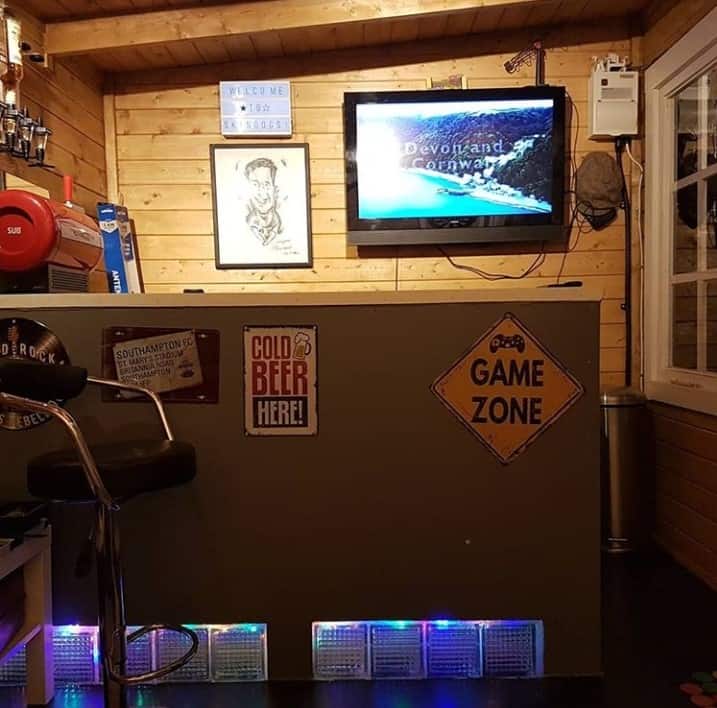 Intrigued by Mark's log cabin? Take a look at our range of Log Cabins here.