We love to catch up with our customers to see how they're getting on with their garden buildings. So today, we spoke to our old pal Mark, to see how he had put his new BillyOh purchase to use.
Mark came to BillyOh with aspirations of building his very own boozer in his back garden. He wanted a place to chill out with family and friends on a weekend, and somewhere to keep the party going after a night on the town.
After searching the internet high and low, he found his way to our website where he browsed our huge selection of high-quality garden units. Ecstatic with our reasonable prices and rapid delivery guarantee, he ordered the BillyOh Fraya Pent Log Cabin and began to turn his vision into a reality.
'We chose the Fraya because the style suited the location it was going and would work better from a practical point of view. The price and size were just right for what we were after.'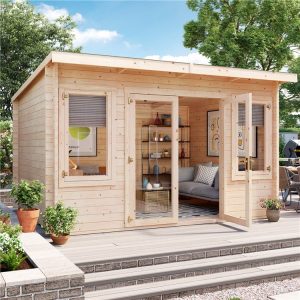 Reluctant at first due to a lack of carpentry skills, Mark stood puzzled at his pile of materials upon delivery.He was wondering 'How on earth am I going to put this together?'
But with our step-by-step instructions, his worries were eased significantly and he found the construction process fairly easy. Not to mention he was overjoyed at the prospect of not having to pay someone to assemble it for him!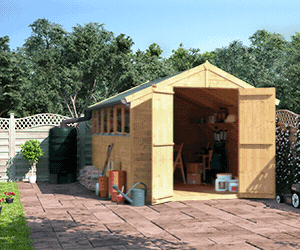 'I did a bit of research into cabins and found BillyOh the best for value-for-money after reading reviews – also the ease of building it yourself with limited carpentry skills which again reduces the cost of construction.'
Once complete, he moved onto the decoration process, priming the outside of the shed and painting it a gorgeous grey with white trim. He also fitted adequate lighting outside to give it that shine at night.
The inside was varnished to keep the natural and rustic vibe of an actual pub going. Then he furnished it with a bar, TV, dartboard, fridge and comfy sofa – talk about a man cave!
'We use it as a chill-out/bar. It's also a lovely place to sit in the summer with the sunlight coming through with a bite to eat or drink. We have used it as a place to go back to with friends after a night out.'
You can see Mark's full makeover below: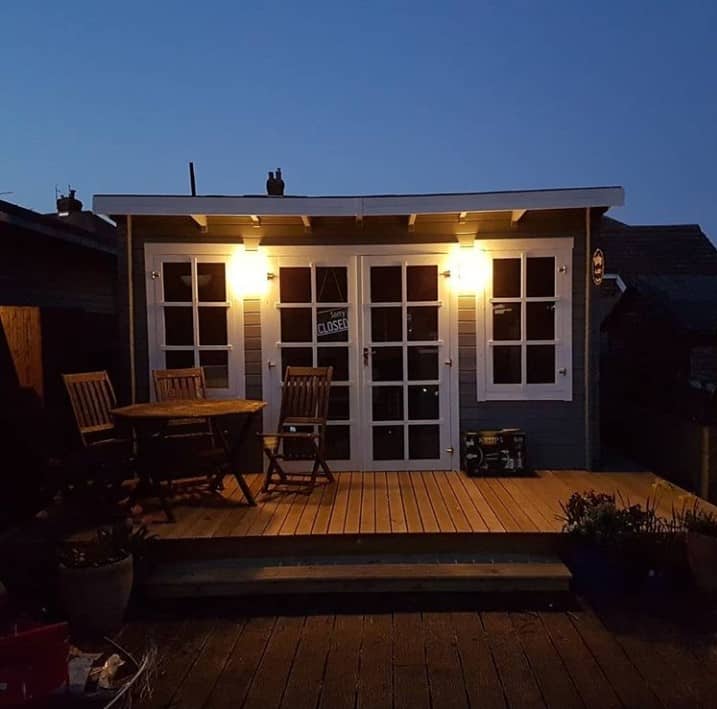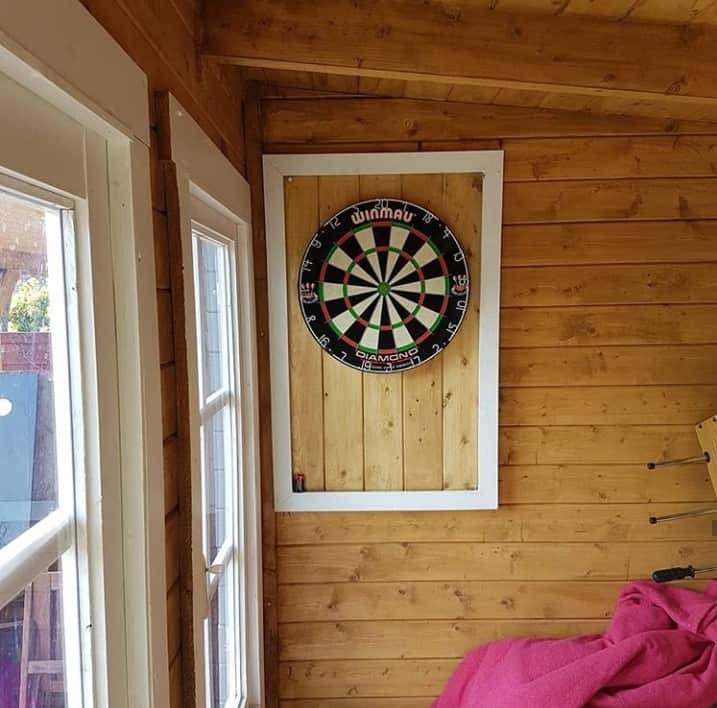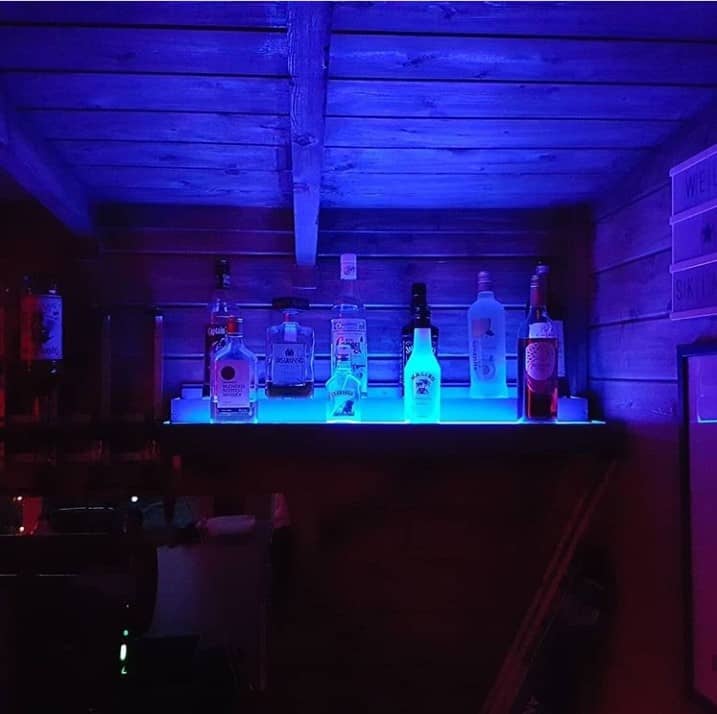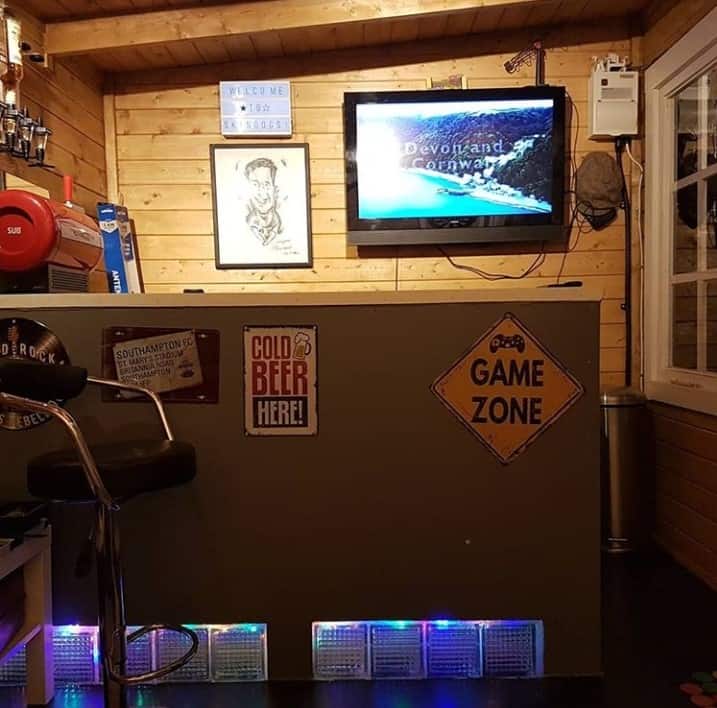 Another brilliant use of one of our quality products, we'd love to swing by to wet the whistle sometime!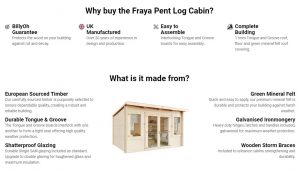 If you've got a great story about your BillyOh shed, summerhouse, or playhouse conversion – we'd love to hear it! Simply get in touch with us on social media for a chance to feature here.
And if you want, you can check out more customer stories right here.
Shop Log Cabins