We love to catch up with our customers to see how they're getting on with their garden buildings. So this week, we spoke with Norfolk-based makeup artist Natalie, to see how she was making the most of her new BillyOh product!
As a countryside-based mother to a little girl, it comes as no surprise that Natalie loves making the most of her surroundings. She often spends the weekend exploring stunning national parks with her daughter. Or they can be found at the local beach lapping up the sun and tucking in to fish and chips.
Natalie is a lover of the outdoors and her daughter (unsurprisingly) follows suit. And even on those days when they can't get away as a family, she loves nothing more than making the most of her spacious garden and just generally being outside.
So one day, she decided she wanted to build a playhouse for her little one, giving her more options to 'play out' any day of the week. And all while still maintaining the safety and comfort of home.
Natalie had previously bought one of our products, and was impressed at how well it had stood the test of time. So it's no real surprise that she decided to use services again when deciding where to shop for her new playhouse.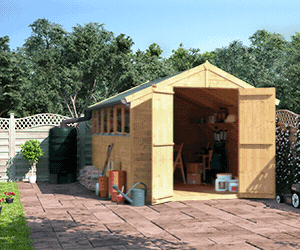 'This was the second BillyOh playhouse we've had. I love the designs and how long and well our previous one lasted. We would have kept it but we moved house and had a different area to "play" with.'
In the end, she decided to go with our Bunny Max playhouse due to its layout, which matched her free garden space perfectly.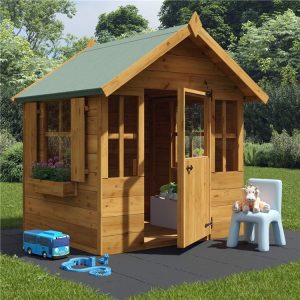 'I was looking for a playhouse to fit a particular area of the garden and wanted one with a higher-pitched roof than I had previously. So this one suited all our requirements.'
After a speedy delivery, Natalie wasted no time in building her daughter's new play space. And upon completion she got straight to work decorating it to her tastes.
She decided to go for a pink and white exterior, adding stunning solar lighting below the roof to give it that homely feel. She also added planters and filled them with beautiful roses. She finally added pink curtains to the interior and added a name plaque above the entrance as a final touch.
'I loved being able to customise my daughter's playhouse. It's the perfect size for her and has plenty of room for her sister to join her inside.'
You can see the full extent of Natalie's makeover below: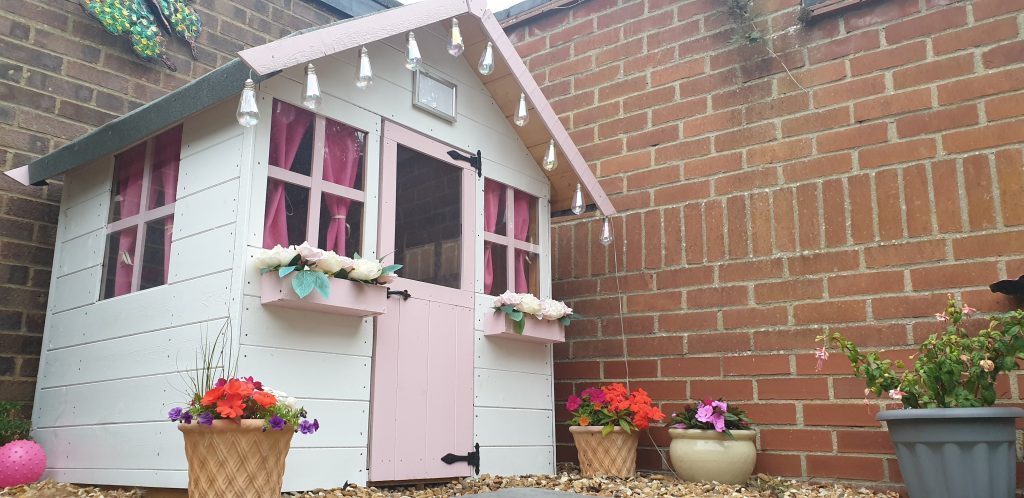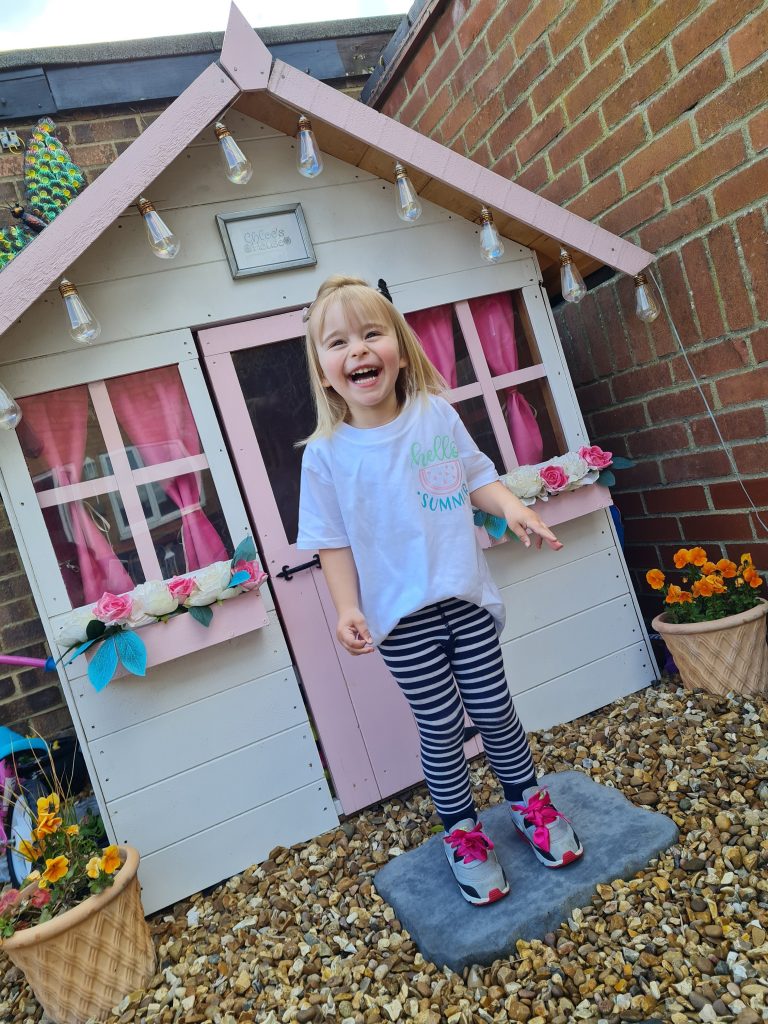 Yet another perfect use of a BillyOh playhouse, by a caring and loving mother. If you want to see more of Natalie's playhouse, as well as her exciting family adventures, check out her Instagram – @nataliesian89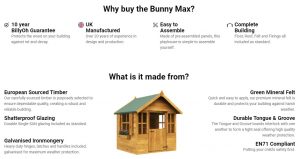 And if you've got a great story about your BillyOh shed, summerhouse, or playhouse conversion – we'd love to hear it! Simply get in touch with us on social media for a chance to feature here.
And if you want, you can check out more customer stories right here.
Shop Playhouses