As part of our BBQ learning hub, we thought we'd dedicate a quick post to every BBQ utensil you'll ever need (and some you might not – we hope!).
Keep reading to find out what to do with all those barbecue parts and accessories you've always thought about buying for your gas BBQ or charcoal BBQ.
Take a look at some useful utensils below!
Meat Utensils

Shredder Claws
You might not have come across these handy BBQ accessories before but meat shredding claws are perfect if you have a charcoal smoker.
Shaped like a bear's paw they're perfect for joints of meat and will help you pull apart juicy brisket and other cuts with ease.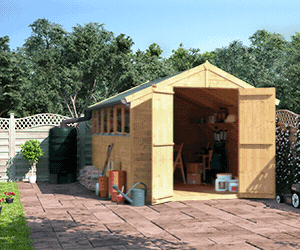 Tongs, Spatulas
For bbq utensils we suggest stainless steel for easy-cleaning and to cut down on cross-contamination.
As well as a good pair of bbq tongs, you'll also want a BBQ fork or carving fork, and a spatula. Look for a model with a serrated edge (or with a bottle opener – either or!).

Kebab skewers
A good set of stainless steel skewers will allow you to either cook kebabs on the grill or slot them into rotisserie BBQ attachments.
Other BBQ Tools
You may still find yourself wanting some more bbq tools. Whilst stainless steel tongs are a great start – what about if you want more than just any old pair of tongs?
For essential tools, we also recommend:
Grilling gloves (oven gloves might work but don't offer much flexibility, look for silicone models to protect from burn and knife marks)
Firelighters and a firelighter (check out the electric Looflighter)
Burger press for making easy patties
LED or magnetic grill lights if you're barbequing into the evening
Grilling apron – Perfect for keeping you clean and holding onto utensils
Cutting board, lots of tin foil, knives etc.
And for…more frivolous barbecue utensils, think about also picking up:
Burger press for making easy patties
A grill watch and app to keep an eye on cooking times
A grillbot if you can't be bothered to do it yourself! Otherwise, check out our guide on how to clean your BBQ.
Other BBQ Accessories
Once you've got your BBQ utensils set down pat, you might want to think about other sundries like outdoor grill racks & attachments.
Cob holders
Grill matts (for getting those classic 'sear marks')
Pellet and charcoal scoop
Grilling basket
Pizza cutter and stone if you're using a 3-in-1 BBQ pizza oven
A good PVC BBQ cover
Temperature Tools & Temperatures Probes
Although almost all gas barbecues and even most charcoal ones will have an in-built thermometer, there's no harm in investing in temperature probes. A good bbq thermometer and temperature probe will allow you to see when you're BBQ's up to temperature and when your foods properly cooked.
Stainless Steel Accessories
If you want to buy a quality barbecue made with stainless steel, then chances are you'll want stainless steel tools set too.

Grill Baskets (& Fish Basket)
To make the most of your outdoor cooking experience you could always try barbecuing something other than meat!
Not only do they make grilling fish a lot easier, it's a lot less messy too!
Drip Trays
You probably won't have this BBQ accessory on a charcoal barbecue because
1) There's no point
2) This is where most of your BBQ flavour comes from
Charcoal grills work by evaporating flavour-laden fat and moisture that drips onto coals. This then rises in hot air and infuses your food with flavour. So by denying your grill fat and grease you'd deny it flavour. (Plus grease doesn't collect in the same way as in a gas BBQ).
---

---
Storage Solutions
Personally, we always suggest starting with a BBQ with storage units. The more you can do at the grill and keep there, the better.
For storing BBQ equipment, look for accessories like stainless steel hooks to hang towels and utensils. Shelving and cupboards underneath the grill are also great for storing bbq tools that might get sticky and greasy.
Wood Chips
If you've got a charcoal grill with a smoker box. Then you'll want to invest some time into high-quality wood chips and barbecue coals. Storage will also come in handy here as well as a BBQ cover to keep chips stored safely and in the dry.
Cleaning Kits
BBQ cleaning products for a gas grill or a charcoal grill could be anything from lemon and water to beer and an onion!
Keep your cooking grill oiled and then scrape with a wire brush after use. Make sure to use fine-bristled grill cleaners around vents and burners. For a complete bbq cleaning kit checklist, check out this post.
Safety
Make sure to maintain a safe distance when grilling and always keep your BBQ supervised. You should also keep young children and pets out of the way.
Safety extras might include:
A spray bottle filled with water
Oven or leather BBQ gloves
A fire extinguisher
A fire towel
A bucket of sand
First aid kit for cuts and nicks
Check out this post for more tips on how not to be a turkey when grilling!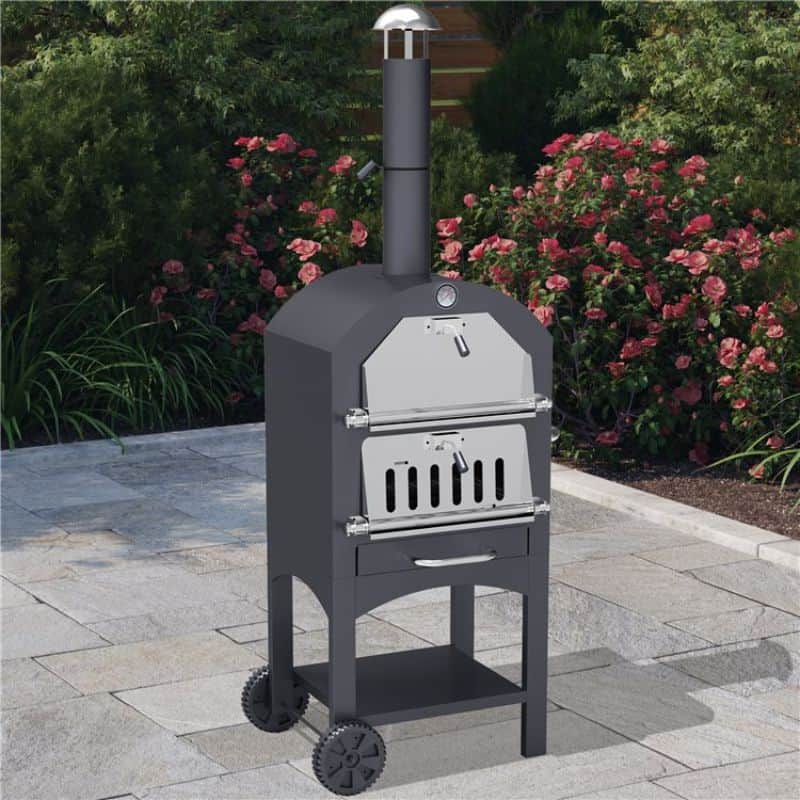 Pizza Oven Accessories
A 3-in-1 pizza oven and BBQ with ergonomic design needs:
Pizza stone
Pizza cutter or pizza wheel
A pizza peel (the long paddle)
A long pizza oven brush (remember you'll have to get a lot deeper than into a BBQ grill)
Barbecue Cleaning Brush/Basting Brushes
And speaking of brushes…We recommend having a silicone basting brush on hand for glazing on your grill as well as wire-bristled grill brushes for cleaning up after.
Wooden handles on BBQ tools can obviously keep them cooler than metal whilst standing up to higher heat than silicone. Just remember they may deteriorate if you machine wash them or be a haven for bacteria if not properly cleaned.
BBQ accessories
There you have it, a quick checklist of some bbq tools you might've been eyeing up and even some bbq equipment that you might never have thought of!
Who knew you could get a grill watch as well as more run-of-the-mill barbecue accessories like gloves and various tools. Once you've picked all of them up the only thing left to do is pick a BBQ – just click the button below!
Shop BBQs
FAQ
You could, except that you might want to keep the nice stuff separate! Bear in mind that BBQ's can be messy places with spills, flares ups, and lots of grease. Still want to use your best cutlery at the grill?
BBQ utensils also need to be able to stand up to higher temperatures and often cut through tough meats.
Make sure you have enough rubbish, toilet, and hydration facilities for everyone. Try to pick a sunny day but prepare with sunshades for the worst. Cater to all food requirements and come up with a signature cocktail!
Check out this post for more on hosting a killer BBQ party.
Tongs, BBQ fork, spatula, bottle opener
BBQ gloves and an apron
Firelighters and fuel for charcoal BBQs, and a long lighter for gas and charcoal BBQs
Good carving knife, meat claws, meat scissors
A temperature probe (or a grill watch)
Safety equipment like a fire extinguisher and spray bottle