Are you ready to take your outdoor grilling game to the next level? Look no further than the world of gas BBQs! But with so many options on the market, how do you choose the best one for your needs?
In this buying guide, we'll look into the basics and help you navigate through the vast array of choices. But that's not all. We'll also be featuring one of the leading brands in the industry – BillyOh Gas BBQs.
Let's fire up the grills and get started!
Gas BBQ Explained

Gas BBQ, as the name suggests, operates using propane or natural gas as fuel. Unlike charcoal grills, it is ignited by an electric spark or a manual ignition system. The gas burners heat up the cooking grates, allowing you to grill foods to perfection. Overall, it offers convenience, speed, and precise temperature control.
Here are some advantages that gas BBQs have over other types of grills: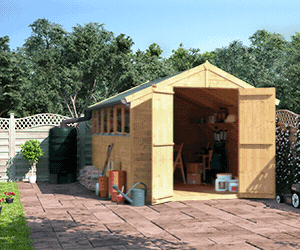 Convenience:

Gas BBQs allow you to start grilling in a matter of minutes. With a simple turn of a knob, the burners ignite quickly. This mechanism eliminates the need for charcoal or lengthy preheating times.

Temperature control:

Thanks to this, you can adjust the heat to your desired level. This versatility enables you to sear steaks at high temperatures. Or slow-cook foods with low heat, giving you greater control over your cooking.

Faster cooking:

As it heats up quickly, this reduces the waiting time and allows you to cook meals faster. This is particularly beneficial if you have limited time. Or if you happen to host gatherings where quick and efficient cooking is necessary.
Factors to Consider
When selecting a gas BBQ, there are several key features to consider:
Size
Determine the available space in your outdoor area and choose a gas BBQ that fits in well. Consider the grill's dimensions, including the cooking area and side shelves. This helps ensure it accommodates your cooking needs.
Cooking area
The cooking area is an essential factor to consider, as it determines how much food you can cook at once. Take into account the number of people you usually cook for and opt for a gas BBQ with an adequate cooking surface.
Heat output
The heat output of a gas BBQ is measured in BTUs (British Thermal Units). This indicates how much heat the burners can generate. Higher BTUs mean the grill can reach higher temperatures and cook food faster. But it's important to strike a balance based on your cooking preferences.
Construction quality
Look for a gas BBQ with a durable construction, preferably made of stainless steel or cast iron. For one, they offer excellent heat retention and are resistant to rust and corrosion. A well-built grill will last for years and withstand the elements.
Speaking of high-quality models, we introduce to you the BillyOh gas BBQ for sale!
Exploring the BillyOh Gas BBQ Range
BillyOh is a reputable brand known for its exceptional gas BBQs. With a wide range of options, we offer something for everyone. Here's a glimpse into our gas BBQ product line:

The Tennessee with a trolley is a perfect addition to any garden party, outdoor meal or camping trip. Prepare food on the folding shelves and collapse them when not in use. Thanks to its fold-down feature, it never takes up more space than needed.
Its folding legs make the BBQ ideal for sitting on tabletops. When the trolley stands, you can treat it like a classic static BBQ but with portability! And with folding side tables that you can use for preparation or resting utensils.
Tennessee has all the advantages of a large immobile BBQ but with flexibility.

Unlock the pinnacle of outdoor cooking with the BillyOh Matrix 4-Burner Gas BBQ! This exceptional grill boasts four individually controlled burners and a side burner. It grants you precise temperature control and an array of cooking possibilities.
Stay effortlessly organised with the convenience underneath storage space. With one, you have enough room for all your grilling tools and accessories. Keep everything within reach and maximise your cooking efficiency.
It also comes with a warming rack, a temperature gauge on the hood, and two caster wheels for portability.

A stylish and sturdy 5-burner BBQ built from stainless steel, giving it a sleek look that will wow any guest! Dallas offers a mix of both grill and burner cooking. Each comes with a separate thermometer so you can cook large meals in one go. The burners can be controlled one by one, so you can cook at different times and temperatures.
With its spacious design, dual grills, and individual burner controls, it's a win-win choice! What's more, the extra side burner adds even more versatility to your cooking repertoire.

Get ready for those warm, sunny summer days with the Matrix 6 burner gas BBQ. This barbecue offers not only a generous grill space but also a side burner and warming rack. There's plenty of room to cook for the whole family!
A large workspace and bottom cabinet offer even more storage to keep your utensils neat and tidy. With a built-in thermometer and electric ignition, your BBQ is easy to get fired up and going. It's easy enough to manoeuvre outdoors or into storage to add.
And did we mention that it also comes with an extra side burner (a total of 7!), allowing you to cook even more food at once!

The BillyOh Montana dual-fuel BBQ offers the best of both worlds! Get fired up on the charcoal grill to get that smoky flavour for meat dishes. Or utilise the efficiency of the gas section for vegetables and side dishes. And, if you're cooking for a bigger group, use both simultaneously!
The large cooking space features dual hoods and cooking chambers. Choose to grill with gas and/or charcoal to customise your cooking experience. You can even switch from gas to charcoal to finishing and searing to get that smoky flavour of charcoal. As well as gas heat control, there's lots of cooking space and for storing cooking utensils.
This unit also comes with a regulator, hose, and a PVC cover. Plus, independent temperature controls for each burner and thermometer on each hood.
BillyOh Gas BBQs are crafted with attention to detail. Each model ensures durability and exceptional performance. Our range has gas BBQs to suit your cooking needs, space, and budget, so check them out!