The best gas BBQs of 2021 are selling out fast! Need help with your buying decision? We've got you covered!
Finding the best grill, let alone coming up with ideas for summer BBQs can be a headache. With tons of options on the market, the purchasing process can feel overwhelming.
So our team has curated the top 10 gas BBQ grills for 2021 to help you select the perfect one.  Let's find the model that best fits your outdoor grilling needs and budget!
Finding the Best Gas BBQ for You
Gas BBQ grills are a great place to start for new grillers. They're simple to use, easy to control, and usually big enough to feed the whole family.
They make an excellent upgrade choice, too. This is especially true if you own a charcoal BBQ at the moment.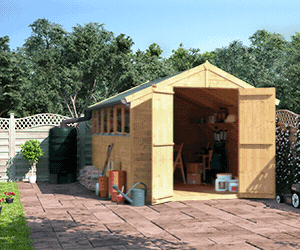 With gas BBQs, the heat is direct and consistent. They usually come with 2-3 sets of burners and work with direct cooking.
These allow you to sear with ease, which makes gas grills perfect for all types of barbecue staples. But different models offer different benefits.
So let's ignite your passion for grilling outdoors. We'll be judging our best picks from different categories of gas BBQ based on things like price, construction, and cooking area.
Here's our top 10 best gas BBQs to help you achieve a hassle-free grill on your next cookout!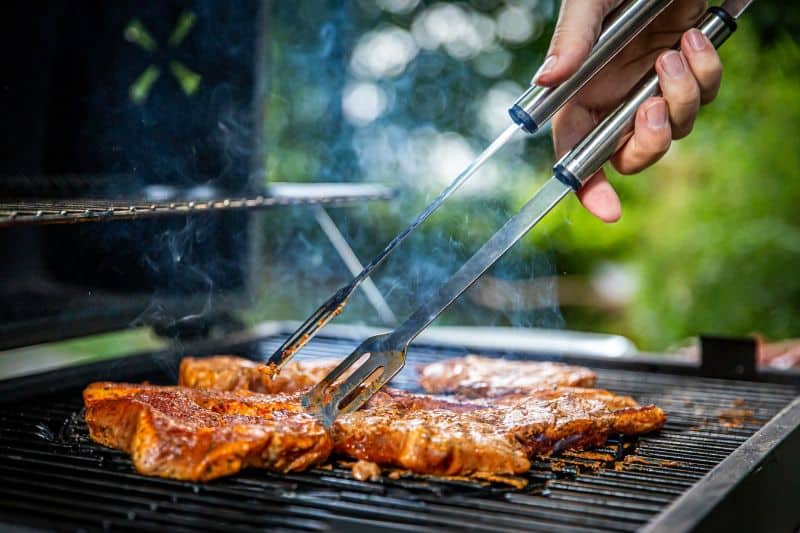 Best BBQ – Top 10 Gas BBQs (2021)
10. Honourable Mention: Outback Omega 250 Gas BBQ
Looking for a gas BBQ to cater for the whole family on a limited budget? Then look no further than the Outback Omega 250 Gas BBQ!
You're going to love its cooking capacity. At 1800cm sq there's plenty of room for sausages, burgers, and steaks.
Feel free to prep your all-time favourite side dishes too because it comes with a side burner as well. You can even fold it down if you don't need it.
The wheels also make it easy for you to take in and out of the shed or garage. The frame is lightweight too.
There are two burners, but there's no built-in thermometer in the lid and it's not the sturdiest option.
All in all, you can't fault it for the price. You can get it for £248.95 on Amazon.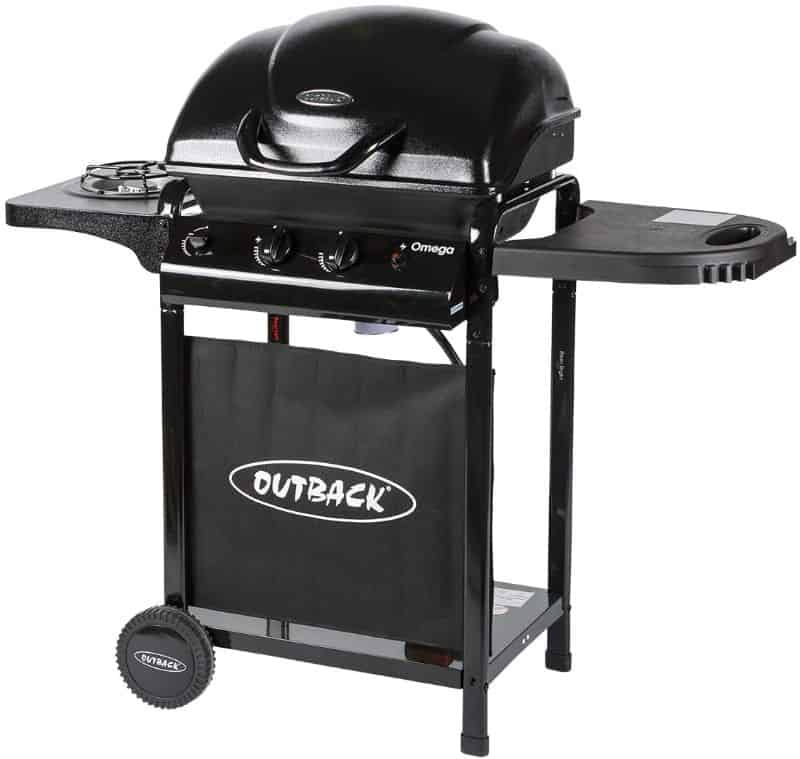 9. BillyOh Lightweight Table Top BBQ – Red Portable Camping Barbecue
Just because we're starting small, doesn't mean that this portable tabletop BBQ doesn't pack a punch!
If you don't have space for a large BBQ, the BillyOh tabletop BBQ is a great choice for you! It covers all your cooking needs while being lightweight, portable, and easy to clean.
Thanks to its sturdy construction, you can be also confident in taking your BBQ with you to the park or away camping.
It also comes with an enamel-coated bowl and lid for easy cleaning and lasting colour. This helps keep your BBQ looking great! Plus, the foldable metal legs make it easy to move and store both indoor and out.
The only downside is that it only has a single burner. But we assure you that the single valve and burner allow you to cook and heat food evenly and with ease.
Design insights:
Optional gas: use butane or propane for this barbecue

Classic campfire-style BBQ

Folding legs for storage and outdoor use

Chrome-plated cooking grill

Quick and easy assembly
For only £49.00, add the BillyOh tabletop BBQ to your shopping basket now!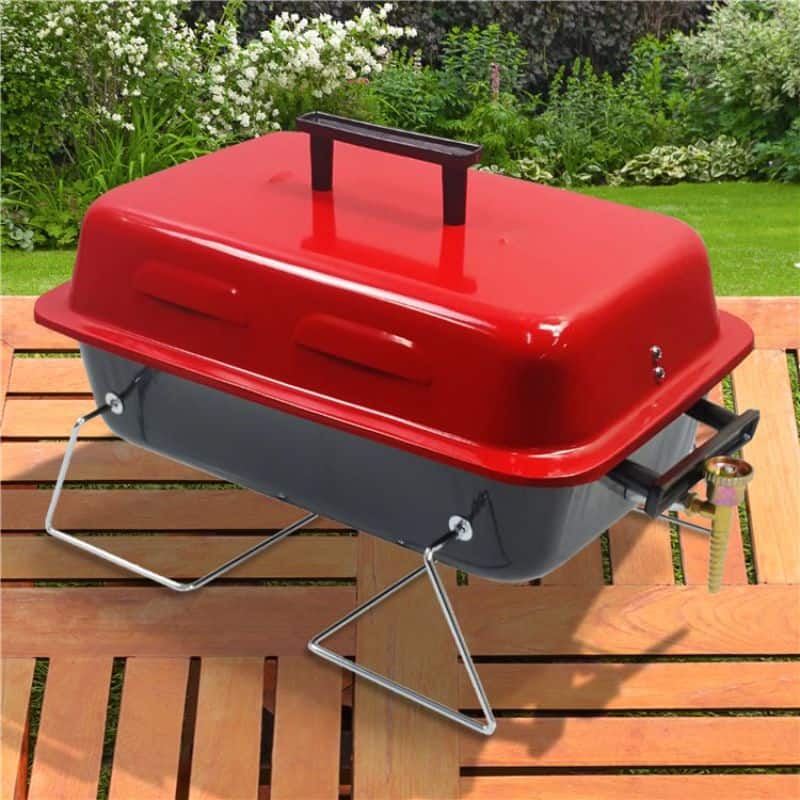 8. BillyOh Tennesse Portable Gas BBQ
If you want something a bit more substantial that isn't going to break the bank then the Tennesse is sure to be fit the bill.
This gas BBQ model is a folding phenomenon! Foldable legs make it a perfect tabletop companion. And the included trolley/stand gives you all the advantages of a large static BBQ but with great portability.
There are also foldable side tables for prepping everything you need to BBQ. Plus, it's an absolute steal at just £149 flat! For that price, you get the benefit of:
Optional gas fuel – You can use butane or propane
Folding legs for compact storage and travel
Trolley included for a portable
BBQ
Foldable legs offer an adjustable cooking height for tabletop use
Folding side shelves for use as a preparation station
Quick and easy assembly guaranteed
Pick up a Tennesse portable gas BBQ ready for summer!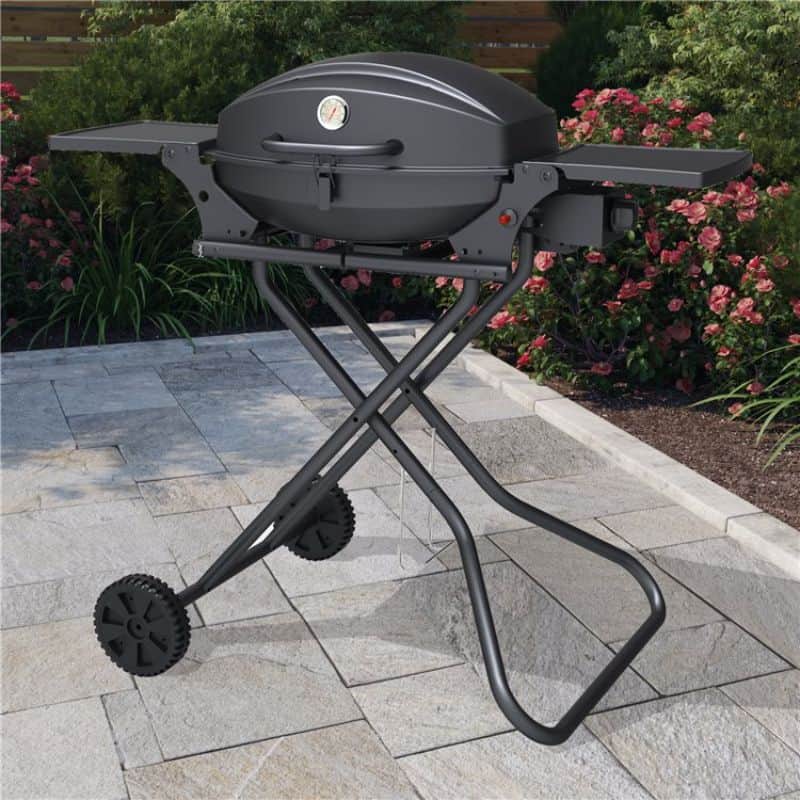 7./6. BillyOh Matrix 3 & 6 Burner Gas Grills
Next up on our list, we've got the first of two dynamic duos. Namely, the BillyOh Matrix gas BBQs.
With a choice of either 3 or 6 stainless steel burners, you can choose the model that best suits your BBQ-ing needs.
Whether you're just cooking for the family or looking to host regular cookouts, there's a size for everyone. And with their sleek, modern black designs, the Matrix gas BBQs are a classy addition to any garden or patio.
With either model you can be confident in buying a gas BBQ with:
Independent electronic ignition on each burner
A bottom cabinet with a large storage space area
Side table with 3 stainless steel hooks included
Side burner for increased efficiency when cooking
Thermometer to keep track of cooking temperatures
A pair of wheels to make this barbecue portable
So check out the Matrix 3 burner (£249) and Matrix 6 burner (£299) today!
5./4. BillyOh Huntsville 4 and 6 Burner Gas BBQs
Just edging out the Matrix series on our list of the best gas BBQs are the Huntsville 4 and 6 burner models.
Similar to the Matrix series, the Huntsville's feature a side burner in the form of a hot plate (rather than an exposed hob). This means that you can keep food warm and ticking over whilst you're still grilling.
Both models have a large cooking area and individual thermometers so you have the most control over your cooking. You'll also get:
Independent ignition and temperature on each burner
A bottom cabinet offering large extra storage space
Side table for utensils and preparation
Thermometer to keep track of cooking temperatures on the grill
Wheels to ensure a portable bbq
What just bumped the Huntsville models up in our list was their beautiful stainless steel construction. We love the clean silhouette this gives off and the fact that it means cleaning a doddle!
So why not check out the Huntsville 4 burner  (£399) and Hunstville 6 burner (£449) models today?
3. BillyOh Alabama Gas BBQ
One of BillyOh's best premium gas BBQs, the BillyOh Alabama is the BBQ grill many dream of.
So what's it made from? Oh, you're going to love these features!
The main BBQ has a separated grill and cooking plate. This offers two adjustable burners on each side and a side burner for extras. Don't you just love having a large preparation space?
What's more, this gas BBQ has a built-in sink! Yes, you're reading that right.
It's perfect for washing food or utensils as you go. All you have to do is to hook up to a water source and have flowing water for your barbeque sink.
The storage space below can help you keep your utensils nearby and organised. Plus, the stainless steel construction gives it a sturdy build.
And the black and silver finish makes the unit stylish (just a tad!). Other design insights include:
Independent ignition and temperature on each burner

Flat side burner for increased efficiency when cooking

Thermometer to keep track of cooking temperatures

8 Wheels for portability
But a gas BBQ like this requires a larger outdoor space and a good budget. For £679.00, though, you can place your order on BillyOh.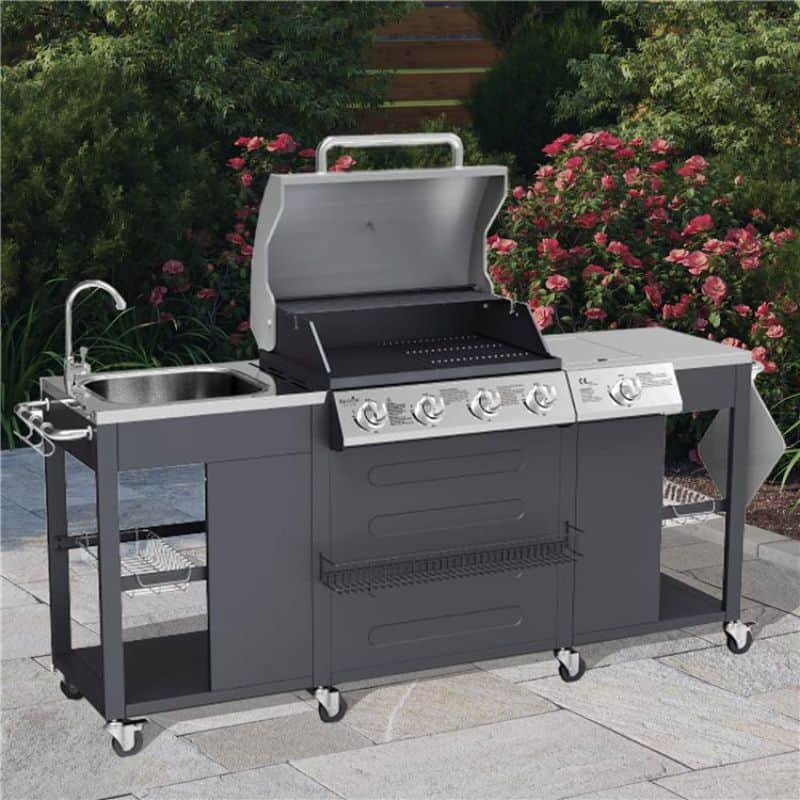 2. BillyOh Dallas Silver 5 Burner Gas Grill
It was a tough one, we'll admit. But we just had to put the Dallas 5 burner at the number two spot – just being edged out on the podium.
The Dallas features the same lovely stainless steel construction that we saw back with the Huntsville models. So not only does it have a clean, modern aesthetic it's also easy to maintain.
What really sold us on the Dallas is the grills with separate hoods and thermometers! That means you can any BBQ combo you can imagine on the go at the same time. All with complete cooking control. What more could you want?
Well, you might also be interested in the:
Independent ignition and adjustable burners
Bottom cabinet with extra storage and easy access
Side table included – for utensils and use during preparation
Gas-fired side burner for increased efficiency when cooking
Dual thermometer to keep track of cooking temperatures.
4 lockable wheels to make your BBQ portable.
Dual grills, each with a separate cover
Dual cooking facility with a cooking plate on top and grill
So check out the Dallas 5 burner (£699) in more detail to see why we think it's so awesome!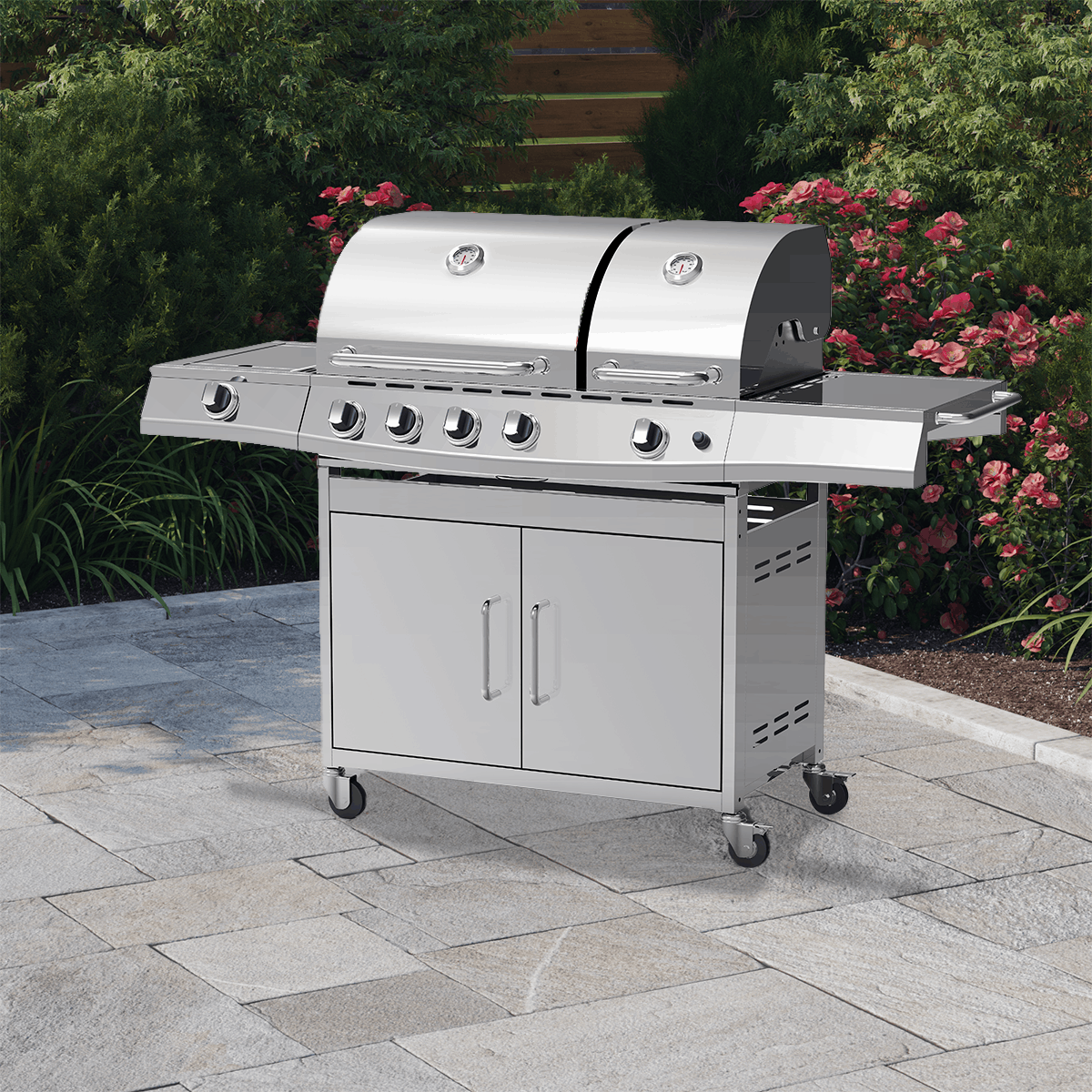 1. BillyOh Montana Black Dual Fuel Gas and Charcoal Hybrid BBQ
The product name says it all – the best of both worlds. This hybrid BBQ grill is our number 1 favourite. (Sometimes you've just got to give yourself a pat on the back!).
The Montana is definitely one the most versatile outdoor BBQs on the market. But what makes it our top pick is this:
It provides the smoky flavour of a traditional charcoal BBQ combined with the simplicity of a built-in gas cooker. 
What more could you ask for?
And with this dual-fuel BBQ, storage couldn't be more straightforward. There are two shelves on either side of the BBQ grills, shelves below, and cabinet storage.
Talk about tidiness and organisation! This BBQ grill also comes with a regulator, hose, and a PVC cover to keep it protected for its next use.
The wheels allow you to move the grill outdoors and around your garden or patio with ease. The included cover means you can even keep your hybrid BBQ away in storage over the cold months.
So what's it made from? The BillyOh Montana features stainless steel construction with a grey and silver finish. This provides the model with a sturdy build and a premium, stylish look.
The dual cookers have separate hoods and thermometers as well. You can now cook a wide range of food at the same time.
Design insights:
Dual ignition with independent temperature controls

Side tables included for utensils and preparation.

Option to barbecue with gas and/or charcoal

Separate covers for the gas and charcoal grills
Get yours now only on BillyOh for £459.00!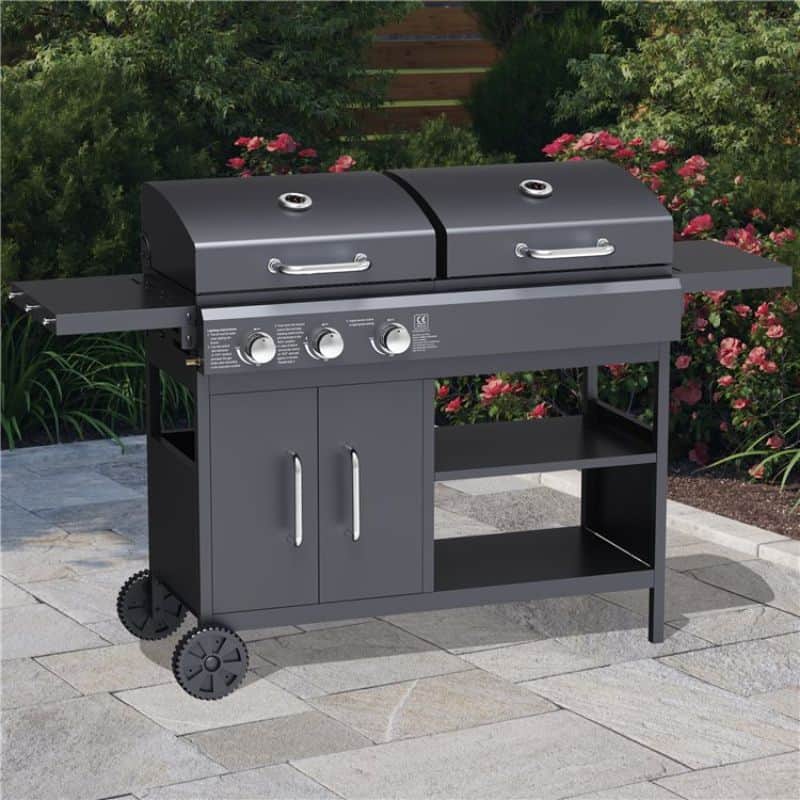 Round-up
There you have it!
If you're looking for a great value gas BBQ, we'd recommend the BillyOh tabletop and Tennessee portable BBQs.
They may not be the biggest, flashiest options on our list – but with a little care and maintenance, both can do their job well. Plus, they're affordable and perfect for catering for the family during outdoor trips.
For serving larger families, the Matrix or BillyOh Alabama models might be your best bet! They've got enough burners and large grilling spaces (and the last one even has a built-in sink!).
And while they're more expensive than some other models, they're a great investment in a quality product.
As for our top pick – the Hybrid BBQ; what more can we say? The product says it all! And if our Montana dual fuel hybrid has piqued your interest, check out our post on whether gas or charcoal BBQs are best. The results may surprise you!
Shop BBQs
FAQs