Throw an unforgettable backyard bash with our summer garden party ideas!
The ideal summer garden party isn't complete without firing up the grill. And the perfect BBQ doesn't exist without these must-have accessories.
But that's not it! There's more planning involved in hosting a backyard get-together. The process can be overwhelming, but our summer garden party ideas got you covered!
1. Fire up the grill
Getting the BBQ out and grilling meat is one of the staples of summer parties. We hear grilling, and we think of hot dogs, hamburgers and meats.
BBQ salad ideas, beer and soda – the next thing you know, everyone's talking about the grillmaster, a.k.a. you.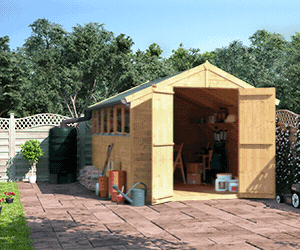 2. Set a theme
Picking the perfect BBQ theme sets your party in motion. This will help you decide what kind of decor and setting you have to put, including the food choices.

3. Prepare the guest list
Suppose your chosen theme is a simple BBQ dinner party. You're likely to invite your family over. But if it's an open campfire, start contacting your friends!
Once your guest list is ready, send out the invitations at least a week before the said event.
4. Table setup
Table linens help to convey the theme of your BBQ party. A Gingham fabric, for one, is perfect for simple garden picnic ideas.
Layer the gingham linen with a whimsical floral tablecloth for a dramatic twist. DIY old cans as vases will look great as table centrepieces for a country chic theme.

5. Light up the fire pit
Fire pits make the ideal place to gather, especially on a chilly summer evening. Keep the party going into the late evening while enjoying some freshly baked s'mores and cups of hot cocoa.

6. Level up your outdoor lighting
Garden lighting ideas such as string lights are something you don't want to miss! Hang the light fixtures around the area, the fence or even trees to set a romantic mood and cosiness.

7. Deck out the bar cart
Drinks and barbecues go hand in hand, so stock your outdoor bar cart with various beverages. For the adult taste, add a selection of beer and wine – an excellent addition to your BillyOh Nightjar garden bar!

8. Beat the heat with popsicles
Nothing beats homemade popsicles in the summer. Whether it's apple juice or orange flavoured ice pops, both kids and adults will love it!

9. Pull out the floats
In most cases, a BBQ summer party wouldn't be complete without a pool party. If you own a pool, pull out the floats for some extra fun under the sun! Bonus: floats also can double as decorations.

10. Best side dish competition
Hosting a large barbecue party for the whole family? Ask your family members to bring their prized dish, whether it's a main, a dessert or an appetiser. The more, the merrier!
11. Host an outdoor movie night
With popcorns, s'mores and cold refreshers, you and your guests can cosy up on the lawn in front of a big screen. Make sure to prepare a great selection of everyone's favourite movies.
Thinking of building an outdoor cinema?

12. Challenge everyone with lawn games
If you don't own a pool, no problem! There are lots of alternatives to keep the kids occupied, and outdoor game ideas sound like a great plan! These games will surely keep the summer party fun going.

13. Blast a killer playlist
Unleash your inner DJ by playing catchy tunes to keep the guests going all night long. Set up your playlist with upbeat background music that is ideally loud enough to set the mood.
But not so loud that your guests have to shout to talk to each other, or make the neighbours angry.
14. Keep the bugs away
Bugs are something that can't be prevented at every outdoor party. Protect your guests by providing them with bug spray, especially at night. Also, have citronella candles on hand to keep pesky bugs at bay.

15. Priorities safety
As much as you want fun to be your top priority, make sure you prioritise the safety of your family and guests. To prevent flare-ups, for instance, have a spray bottle or fire extinguisher on hand.

Round-up
Whether you're throwing a BBQ bash, gathering around an open fire pit, or alfresco dining, our garden party ideas got all the inspiration you need! After all, with the warmer weather, your yard makes the ideal backdrop to host a special occasion.
To enjoy a year-round grilling in your backyard, consider one of these BBQ area ideas!