Furniture shopping requires a lot of patience in choosing items that'd best fit in your home taste. We know the struggle of choosing the best item for your garden.
Considering that there are range varieties of furniture available in the market. No wonder why choosing a perfect sofa set or a dining set for your garden has never been easy.
Rattan garden furniture has been known for its durable and weatherproof properties. Not only that, but it also comes in all sizes, colours and designs. So, if you're looking for comfortable yet strong garden furniture, synthetic rattan is our best bet.
One thing to consider when you're going to invest in garden furniture is to ensure that it will provide you with outdoor dining or seating which will last for years. Garden furniture gives you the freedom to relax more and entertain in comfort.
So why choose rattan garden furniture? Below, we have listed the amazing compliments that rattan furniture gives to any garden settings.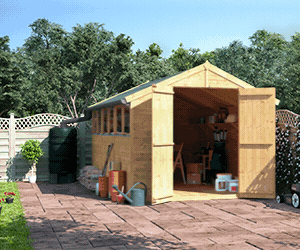 Synthetic Rattan vs Other Materials
Are a few of the best qualities that a natural rattan has. Even so, this kind of furniture is not best to leave outside.
Synthetic rattan, however, is a perfect piece and our best bet for garden furniture. Thanks to its modern materials which make it more stronger, weatherproof and lightweight.
In addition, synthetic rattan is also easy to maintain and clean that improves its longevity. This kind of furniture is a great alternative to natural rattan as high-grade polyethene is much more durable and equipped for the outdoors.
How High-Quality Synthetic Rattan Is?
It's Weatherproof
Resistant to Swelling, Rot or Mould
UV Resistant and Won't Fade in The Sun or Crack
Stronger and More Durable Than Natural Rattan
More Lightweight Than Traditional Rattan
Low Maintenance Garden Furniture
Flexible and Easily Woven into Garden Furniture
Weather Resistant Rattan Garden Furniture
Few of the reasons why UK homeowners opt for rattan garden furniture is because it doesn't get rotted or rusted after being left out in the rain for hours. Did you know that wood and metal furniture can?
This type of furniture can also stand the sun and high temperatures. So you don't have to worry about your garden furniture getting faded or crack as it made from durable plastic.
Modern, synthetic rattan garden furniture is UV resistant and weatherproof making it low maintenance furniture for your garden.
Low Maintenance Outdoor Rattan Furniture
Minimum maintenance. This is one of the factors that contribute to being long-lasting. To keep your synthetic rattan garden furniture looking new and clean, you can remove the stains or spillages by gently swiping it with soapy water and a cloth.
To make sure that your furniture is safe outdoors, a PVC or waterproof cover will do the job of protecting them during the harsh weather outside.
How to Keep Your Garden Furniture Protected with Covers
Yes, you can leave your rattan garden furniture outdoors all year around. However, for those homeowners who want to have ultimate protection, you can cover them with a PVC cover or you can keep it stored in your garden shed instead.
If you decided to store them in your garden shed, a cover will keep them free from the dust. Meaning, they won't be needing to be cleaned when brought out again.
There's an ideal for additional protection from the elements and that is the garden furniture covers.
Taking Care of Your Rattan Furniture in Season
Not because of the cushions on your rattan garden furniture are designed to be durable to withstand wear and tear, it doesn't mean you don't have to keep them dry and clean. To maintain the condition of your rattan furniture, you can clean the seats and table tops every couple of weeks.
To ensure that your rattan garden furniture will stay on its best condition, you must wash the furniture thoroughly with detergent then rinse well every year. In addition, remove any dirt or dried stains easily, a soft brush will do the trick.
As for your outdoor chairs, PVC cover is perfect for covering your outdoor chair cushions.
Protecting You Rattan Garden Furniture During Winter
If you have a garden shed, the best way to protect your rattan furniture is to store them inside during the colder months. In this way, your furniture will be safe from the elements outside.
Howbeit, if it is not possible for you to keep them inside due to being too large, removing the cushions and bring them inside instead is the best solution.
Choosing Rattan Garden Furniture
Modern Alternative to Natural Rattan
Did you know that the palm that is being used to make rattan furniture are originated from the forests of the Philippines, Malaysia and Singapore? It became well-known for decorating drawing rooms and conservatories after it was imported during the late 19th and early 20th centuries.
The main reason why garden furniture started manufacturing synthetic alternative to wood is that rattan isn't all suited to the outdoors. With that being said, synthetic rattan is now used as a weatherproof rattan garden furniture alternative.
The synthetic material now offers the look of natural rattan from sofa sets to dining sets and bistro sets. Thanks to the modern feature because it can now keep them protected from the elements outside.
Top Tips for Choosing the Right Rattan Garden Furniture
High-quality synthetic rattan furniture needs to be UV protected or it will become brittle and fade.
Look for the irregular scraped surface to give a fuller, more realistic look than a plastic shine.
Powder coated aluminium frames offer more strength and durability for the set.
Howard's garden is now a relaxing retreat thanks to his BillyOh sofa set!"The set from yourselves fitted the space…

Posted by BillyOh on Thursday, 5 April 2018
Best Value Rattan Garden Furniture
Rattan garden furniture offers stylish and comfortable furniture to relax or dine with during the warmer months of the year. Durable synthetic constructions will allow your rattan garden furniture to endure the outdoor elements all year around.
This kind of furniture will surely add something to your garden. You can take a look at our best value rattan garden furniture in detail down below.
Top Sellers
2 Seater
4 Seater
6 Seater
8 Seater