An old basement or garage can be more than that. For most gentlemen, nothing is better than transforming the room into a man cave. Man caves provide personal sanctuary for indulging hobbies and guilty pleasures with freedom. A space uniquely designated for masculine energy and interests.
A place somewhere you can call your own – for relaxing, gaming, and entertainment for the men of the house. But just because your man cave is your own doesn't mean you have to create it yourself.
Here, we'll explore some of the best man cave ideas to fit every personality. Check our list of interesting takes on decors and get inspired!
---
Designs and Themes
One of the important decisions you have to make is what theme you want to go for. Choosing the right design can give your man cave a top of the lineman room rather than an average one.
---
1. Sports
Most man cave themes fall into the sports category. If you collect sports memorabilia, it's time to take them out from the box and have a man cave to display them.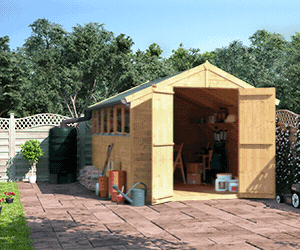 This is your chance to rescue your posters, jerseys, and sports equipment. Most importantly, to have a private room dedicated to your favourite team!

2. Classic
A theme that won't be complete with the glorious addition of an arcade and a bar. In this setup, the bar transitions into the arcade.
What's more, the fun display of bar memorabilia enhances the realism of the space. And the couches are served for entertainment.
3. Vintage
A theme that highlights a classy old fashion sense of sophistication. A vintage-inspired man cave like this is a perfect solution for you if you want to add a little luxury and refinement to the interior.

4. Rustic
Modern rustic decor or theme isn't for everyone, but it works well with man caves. It's a look that's ideal for those who want to add a rustic touch with a bit of modernity.
This means you can have all the latest tech but still keep the decor and feel very rustic in nature. Just like this one!

5. Western
A Western-style man cave also translates to modern-ish cowboy-themed decoration. It's a theme suited for saddling up for fun nights with your friends. Add wood panelling to create the right atmosphere, paired with antler decors to add to the cohesiveness.
6. Home bar
You want to relax in style while sitting back watching the big game, whether with friends or by yourself. And the idea leads you to have a man cave bar idea.
Add shelves to display cups, alcohol or a custom man cave sign. Complete the look with stools, bar and wine cellars, and a BillyOh Nightjar garden bar!

7. Action-packed
This is your chance to showcase your interests and hobbies! In this man cave, action figures are encased in stands to create a personal museum. The dark colour scheme and ambient lighting create an atmosphere of reverence.

8. Kingsman office
Don't have extra room at home for an office? You may be able to create one that lets your favourite masculine decor surround you with a man cave office!
Since you're working in a "cave", make the environment look like you're at a modern Kingsman office.

9. Fancy theatre
A man cave is also about ensuring you have a good quality of me-time in your own space. And this includes watching your favourite movies and shows! Attach a big screen TV along with a comfy sofa bed.

10. Gaming room
The best gaming rooms are designed for immersion – and a man cave gaming room sounds like a fantastic plan! If you're more into console gaming or PC gaming, create your own arcade heaven in your man cave.
Read our 15 things every game room needs for more!

---
Decorations
Once you decide on a theme, the decor you choose will make a huge difference.  Here are some of the best and unique decor that will leave your friends wanting to come back again and again.
---
11. Man cave signs
"My cave, my rules." This man cave sign says it all! Get it personalised to add character to the interior. Bar signs are also a must-have to create some classic nostalgia.
12. Vintage antlers
Antlers are one of the distinctive accessories you can use to decorate a cabin home and a man cave. A decorative vintage antler lends itself to a natural look. This makes it a perfect addition to a rustic and vintage themed man cave.

13. Gallery wall
A creative way to showcase your jersey collection or instruments – just like this guitar wall! Use your man cave to proudly display your favourite items, such as instruments, rare books, or vinyl records.
A shrine dedicated to your passion makes for eye-catching decor.

14. Pool table
Your man cave deserves a pool table – for that extra fun and entertainment. Not only are they fun, but also they teach great skills for kids and offer the whole gang something to do together.

15. Poker table
A manly retreat is meant for entertaining. Other than the pool table, you could start with a central poker table. Set up one with chairs off centre in the room, and invite your friends over on a Friday night!

16. Fireplace
There's no better way to create a more authentic feel than adding a fireplace into a man cave. By adding fire pit ideas, you can give the room a more rugged yet homey feel, emphasising that feeling of "refuge".

17. Hot tub
I know what you're thinking! A hot tub inside a man cave? Yes, it's possible – only if you know how to add some fun and excitement! Treat yourself to a relaxing soak in your own haven with these hot tub ideas.
18. Whimsical lighting fixtures
The key to an inviting man cave is your attention to detail. And lighting fixtures can take your man cave from drab to fab.
This creative DIY lighting adds a much-needed touch of whimsy to the room. Perfect for a musician's man cave!

19. Motorcycle display
What if you could design the ultimate motorcycle haven? Your man cave is a great place to start! That's the thing about owning a man cave – you could literally decorate it with anything that fancies you, including vehicles.

20. Artwork, posters or collectables
A potential display area set up for your man cave can be anything from artwork or collectables. Draw inspiration from this Marvel man cave room.
For action figures, consider adding shelving units for an organised look. As for the posters, frame them.

Round-up
Treat your man cave as your wardrobe. Take the opportunity to show off your unique style and personality.
On top of that, you need to squeeze your creative juices to build the perfect sanctuary for your needs. Finding your own style is also part of the fun of creating your man cave.
You'll need man cave ideas for games, entertainment, bar, seating, and even decorating. That's why our team has put together this curated list, filled with design ideas, tips and tricks.
We hope our ideas will inspire you to create a space where you can get away, relax and spend time with your pals!
Shop Log Cabins
FAQs