Thinking of buying new garden furniture for your outdoor space? Then don't do these things if you want your shop to be a success!
Garden furniture shopping can be exciting, especially when you're doing it for the first time. It's like buying new pieces for your home, but this time, it's for your outdoor living space.
But before you head online or to the furniture store and make your purchase, there are some things you should know first. With so many sizes, shapes, and styling possibilities available, it's easy to get carried away and overwhelmed.
So instead of ending up with outdoor pieces that underwhelm, here are the six mistakes you should avoid. Stay away from these buying mistakes to create your dream garden or patio setting in no time!
Key takeaways:
When the weather gets warmer, our outdoor spaces, including patios and decks, naturally beckon us. For ultimate relaxation, having the best outdoor furniture is a great advantage. This is why it's crucial to consider several factors when shopping for a set.
Quality garden furniture is a worthwhile investment. Thus, you should avoid making expensive errors when buying outdoor fixtures.
When browsing for a garden set, there are many styles, shapes and sizes to choose from. You might think they're all the same until one of your pieces starts to fade due to sun exposure!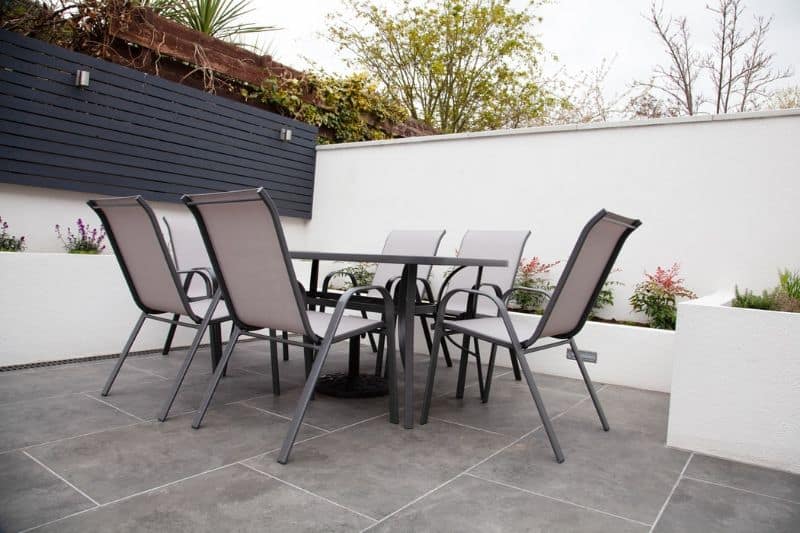 Buying Garden Furniture
A well-decorated patio or outdoor living space can add value to your home. At the same time, it offers the perfect spot for entertainment and relaxation.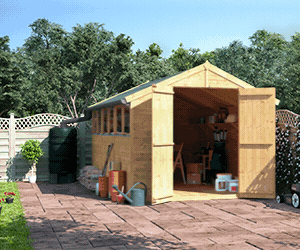 So, when shopping for outdoor pieces, other than the design and style itself, it's vital to take note of a few factors. These include:
Comfort
Functionality
Material
Size
Buying garden furniture involves a couple of steps. So whether you're redesigning your patio or renovating your pool deck, you need to prepare.
While deals, promotions or sales can help you save money, it's still better to invest in something that will last. Don't get burned by discounts; you might end up with a product that doesn't suit your needs.
Read ahead to find out what buying mistakes you should stay away from. These will make sure you choose the perfect product for your garden space.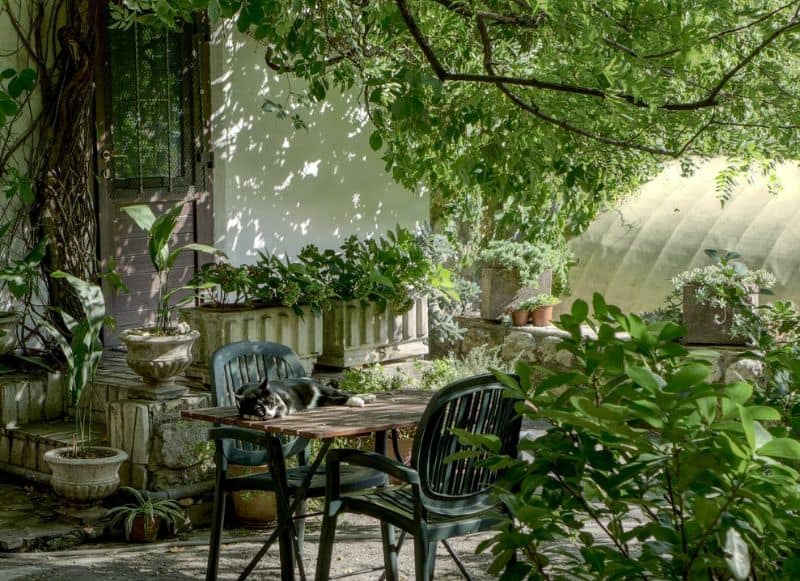 Mistake #1: Opting for cheap furniture
Opting for cheap furniture may end up costing you more in the long run.
Like indoor furniture, outdoor fixtures have a wide range in prices. High-end models (like BillyOh) could cost £800 and above for a set, depending on the material and size. And there are those low-end ones under £500.
But we understand how easily consumers get enticed by the price tag. Some opt for cheap ones as long as the piece looks good enough.
While others just get whatever they spotted at discount, be it online or in-person shopping. In the long run, though, they often end up replacing the furniture because:
it's not sturdy
the set has a low-quality material
it's not suitable and doesn't meet their outdoor needs
Though it may be tempting, don't go for the lowest price you can get on garden furniture. This applies to any furniture pieces available in the UK, like aluminium or rattan garden furniture.
Chances are, most cheap pieces of furniture tend to be flimsy and not durable.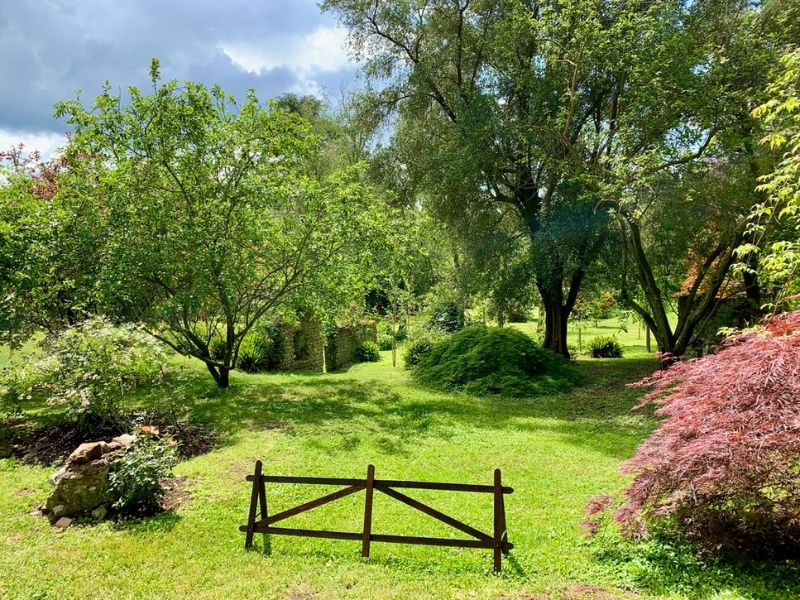 Mistake #2: Not thinking about your own garden space
That rattan dining table or dining sets you saw somewhere on the internet may look like a dream piece for your patio or alongside your pool. So you end up buying the furniture, and when it arrives, the set doesn't fit. Yikes!
We don't all have the same luxurious space to fill. So before you start your hunt, think about how much space your patio or garden area has.
This also includes what style, shape and size of furniture you think will work and fit. For example, have you got a limited outdoor space that's ideal for 4-seater dining tables with chairs?
If so, corner patio furniture or cube set is your best bet!
If you know how much available space you have, you can maximise it and decide what part of your patio or garden you want to use furniture in. It's also a good idea to think about usage.
Do you like to host alfresco dining or mini get-togethers regularly? Make sure you choose a set with extra seating for friends and family.
Top tip: If you're shopping online, look at the measurements of the furniture you're eyeing for. Take some blue painter's tape and map it out in your outdoor space.
Be sure to leave room for space to walk around. This is a great way to see what items you have room for.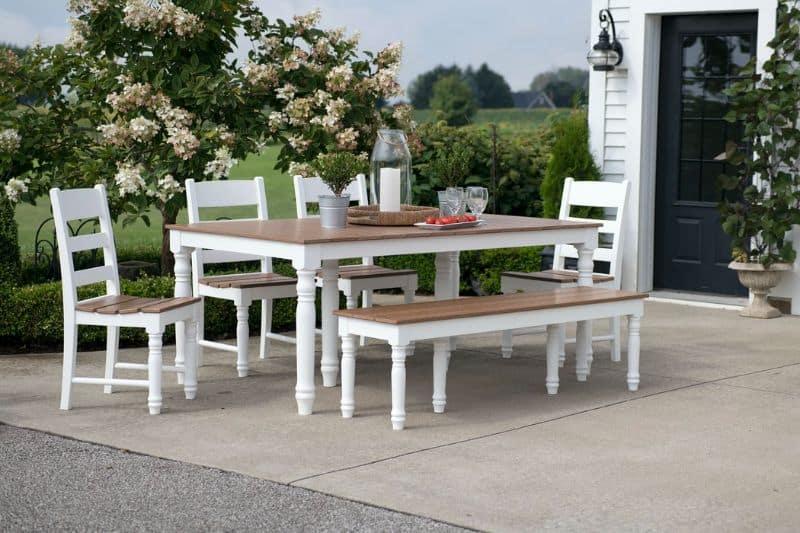 Mistake #3: Not considering which type of garden furniture material you'll get
If you visit a furniture store or online store, you might be overwhelmed by different types of garden sets in terms of materials. The most common types in the UK are:
Some materials will look stunning in your outdoor living space. However, some may not be fit for your intended purposes.
And while others can stand the test of time, they may look bulky and heavy, such as metal furniture. So you should have a specific material in mind before you shop.
If you want something suitable for any garden setting and has weatherproof qualities, we recommend synthetic rattan garden furniture.
On top of style and design, when garden furniture is weather-resistant, it's guaranteed to last for a long time. This means it can withstand harsh weather conditions, including harmful UV rays.
This is why many UK households favour synthetic rattan sets. They're less susceptible to fading, rotting, and becoming brittle.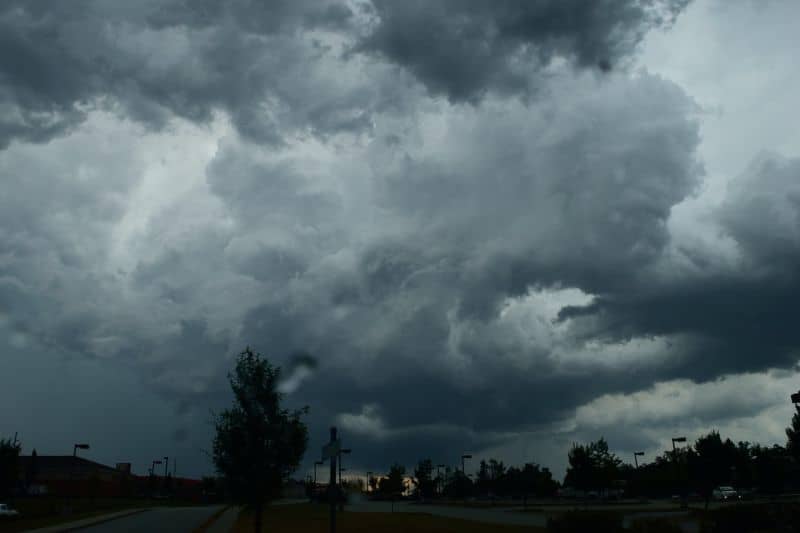 Mistake #4: Forgetting the weather conditions in your region
The material for your outdoor furniture pieces also depends on the weather where you live. Does it rain often? Is it hot or dry or cold?
These are all critical questions to answer before selecting your final outdoor pieces. This is because outdoor exposure can test your garden furniture, no matter the climate.
Hot, dry conditions can make wood splinter and crack. So consider this if you own wooden garden furniture or natural rattan sets.
Whereas, strong winds can send some aluminium furniture flying. Not to mention the harsh UV rays that can degrade plastic materials, heat up metal, and crack natural rattan and wood.
If you want garden furniture that's built to last, you can't go wrong with synthetic rattan pieces. You can even leave the set outdoors all year without weathering.
Top tip: To add extra protection to your furniture set, consider adding comfortable cushions and furniture covers. These are a low-cost and effective ways to protect your garden furniture against harsh weather conditions.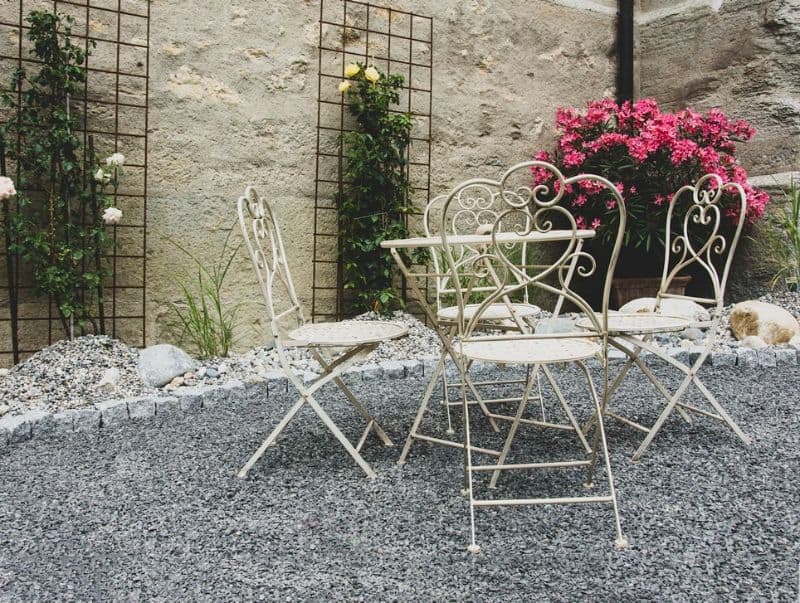 Mistake #5: Not paying attention to the framework
Many consumers don't realise this, but a furniture's frame also plays an important role. A cheap and low-quality set tends to have a substandard framework, leading to deterioration over time.
Let's suppose you're getting a rattan set; you'll want to make sure it's built on top of steel frames. But not just on ordinary frames; the steel framework should be powder-coated.
Steel is a solid and robust metal, making it a perfect frame material to support your body weight for long periods. But if the steel frame is powder-coated, this guarantees the material will last even longer with anti-rust and corrosion properties.
A powder-coated steel frame also ensures your set is better protected against rain, frost, and snow.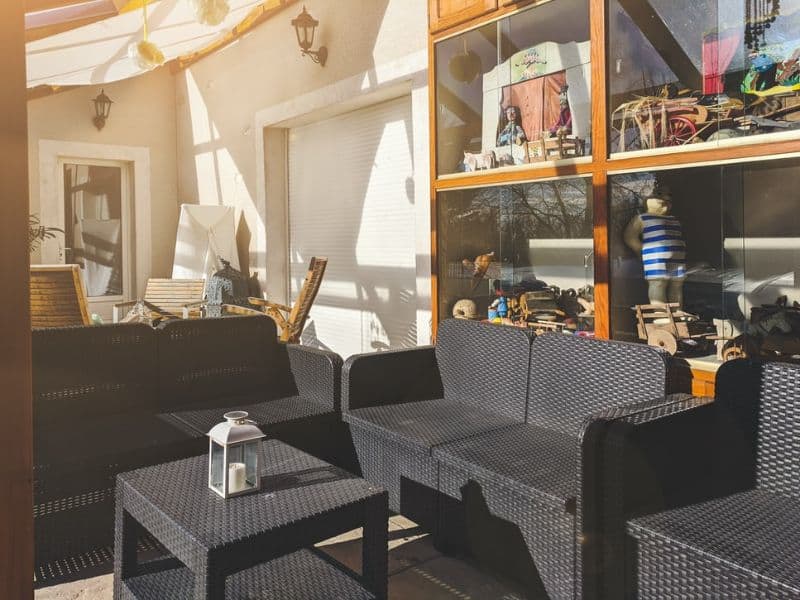 Mistake #6: Ignoring the importance of storage
No matter how weather resistant your garden furniture is, don't neglect the value of storing your set, especially when not in use.
This is one of the common mistakes that homeowners make. It's either they leave their patio furniture unprotected or never put it in storage!
October to January are the wettest months of the year in the UK. So if you own rattan sets, we recommend putting them away or at least add protective covers.
Storing them in a garden shed or your wooden garage is also a great idea, especially during winter. And if you want your rattan furniture to last, you should know how to clean it as well for extra protection.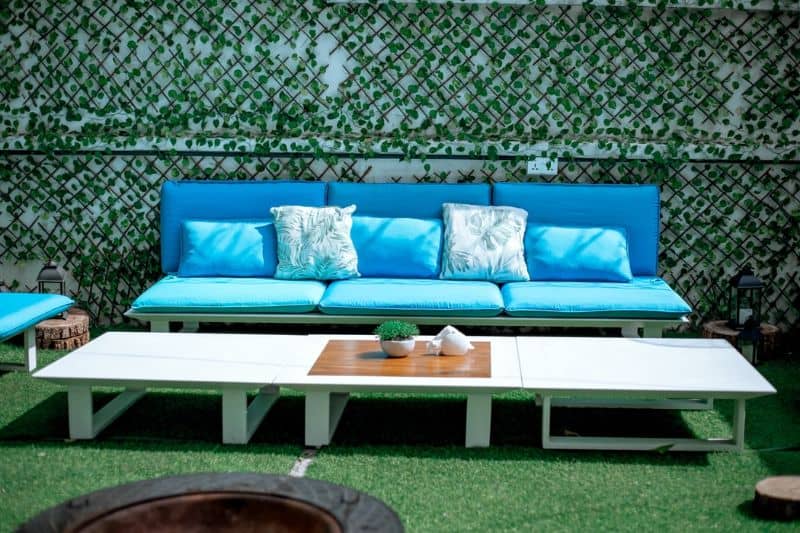 Round-up
To give you a quick overview, here are the six things you should keep in mind when buying garden furniture:
Don't opt for cheap furniture just because. Instead, invest in a high-quality set that's built to last. This will help you save a fortune in the long run.
Make sure to measure your garden or patio space and walk around in it. See how much available space you have so you'd know which style and size suit your needs.
Know which garden furniture material will work for you. Do your research, but to save you time, consider synthetic rattan. You already know why!
Choose a furniture set that can survive the weather where you live. Don't get aluminium garden furniture if it's too windy in your area. Or a wooden set if it often rains where you live. Protect your furniture from mould and discolouration.
Think about comfort if you want to use your furniture for long periods. This includes the framework (powder-coated steel frame) and investing in outdoor cushion and covers.
Give your garden furniture proper storage. This is especially true during winter and unexpected weather conditions (e.g. sudden heavy rain and wind). A garden shed paired with furniture covers are recommended.
Shop Rattan Garden Furniture
FAQs
Material is one of the important factors you need to consider when buying outdoor furniture. This guide will help you determine how long garden furniture can last and whether it can withstand outdoor elements.
Natural rattan garden furniture offers stylish and comfortable places to relax or dine all year round.
But for a more robust and long-lasting rattan set, durable synthetic material is key! This kind of furniture will add charm to your garden whilst surviving the test of time.
BillyOh can be your one-stop shop for high-grade quality garden furniture. Here, we endeavour to make home and garden easy for you.
Our outdoor pieces are all built to last and made with the best materials.