Rattan garden furniture has refreshed the outdoor space setups with pieces that are:
long-lasting as wood

lightweight as plastic

sturdy as metal sets
The rattan trend doesn't stop there! Over the years, manufacturers have devised ways to add a modern touch to natural rattan. We're talking about the natural-looking and durable synthetic rattan.
There's so much to discover about this man-made material, like how it is made and what are qualities it has to offer. If you're thinking of investing in a set soon, knowing the basics helps.
From the material to the extras and maintenance, let this guide help you find what you're looking for!
Rattan Garden Furniture

Rattan has taken over the garden furniture world due to its unique approach to style and comfort. The weaving technique is a prominent detail in the design – made of genuine rattan.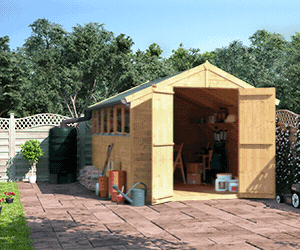 The natural material is sustainable, durable and long-lasting, which are added perks. The combination of sustainability, durability, and stylishness is what makes rattan garden furniture worthwhile.
But as rattan furniture adapts to the modern trend, synthetic materials have made it to the market. Have you heard of synthetic polyethene (PE) rattan furniture sets?
Synthetic Garden Furniture

The 'synthetic' in rattan garden furniture mimics the look and feel of natural rattan. Polyethene is a popular choice of material, which is woven into intricate patterns = furniture. Polyurethane (PU) and Polyvinyl chloride (PV) also fall under the same category.
Resistant to weather and UV rays, low maintenance, and durability are the top features of PE rattan. Unlike natural rattan, it also doesn't fade or crack over time. What's more, it's lightweight and easy to move around.
PE rattan is eco-friendly compared to other synthetic materials, e.g. PU and PVC, to add. It lasts longer and looks like a natural rattan but with colour variations.
Features to Consider
Synthetic rattan furniture isn't created equal. Thus, it's important to know each design's various features for years of use and enjoyment.
1. Frame material

Quality is key. What's inside is just as important as what's out. For the frame material, you usually have two options: steel and aluminium frames. Both relate to the retail price but also to the life expectancy of the furniture, so choose well!
A lightweight aluminium frame is easy to move around and resistant to rust or corrosion. It's also low maintenance and can withstand harsh weather conditions. Even better, the added powder-coated ensures full protection and absolute rust resistance.
Steel frames are heavier and stronger, making them more stable and durable. They also tend to be less expensive and can provide a classic and traditional furniture look. But steel frames are prone to rust and require more maintenance to prevent corrosion.
Best choice: Sturdy aluminium frames which can be left out, even in damp and cold conditions. Garden furniture with aluminium frames typically comes with a 3-year to 10-year guarantee.
2. Product size

Here, we'll use dining sets as an example. When shopping online, images from certain angles can make them look bigger than they are. Overlooking the actual product dimension can lead to wrong sizing. You may be surprised what a difference a few centimetres can make on the chairs.
The same applies to outdoor sofas. The depth of seats and height of back cushions can affect the overall comfort and your patio's layout.
Consider the size and layout of your outdoor living space, as well as the furniture you're eyeing for. Measure the area where you plan to place the set to ensure it fits well. This will also help you determine what size of furniture suits your garden best.
3. Glass thickness

The ideal glass thickness for a coffee table, for instance, will depend on a few factors. These include such as the size and weight of the table and the intended use. Generally, a thickness of around 6mm to 8mm is suitable for most garden tables.
Thicker glass may provide more durability, but it can also add weight and cost. While thinner glass may be more fragile and prone to cracking or breaking.
Take into consideration the safety and stability of the glass if you're looking for a set. The same goes for the appeal and practicality of the table design. Here at BillyOh, our glass-topped tables are tempered for extra safety.
4. Cushion material

Most quality rattan garden furniture sets are often paired with outdoor cushions. Acrylic and Olefin are the best due to their durability and fade resistance levels. These are the highest fabrics, making them more costly than ordinary textiles.
Polyester is another commonly used, offering great value for money. But with a variety of qualities of polyester cushions, not all are suitable for outdoor use.
Best choice: Invest in acrylic-fibre-made cushions, which can withstand harsh weather conditions. It's also resistant to fading, mould, and mildew – and is easy to clean and maintain.
5. Storage and maintenance

Although synthetic rattan is durable, it still requires proper maintenance. Investing in garden furniture covers, and a shed can be worthwhile, too, as both come in handy.
Covering outdoor furniture is a great practice to protect them from the elements. Besides those weather damages, these covers also keep them free of debris when stored in the shed. This reduces the need for frequent cleaning and upkeep in return.
As for maintenance, regular cleaning does the magic! You don't need any special cleaning products. Use a soft-bristled brush or a cloth to remove any dirt or debris that may have accumulated on the surface.
You can also use mild soapy water to clean the furniture. Avoid using any abrasive cleaners to prevent any damage to the synthetic fibres. Of course, you'll want to make sure the set can handle all the cleaning, and the size is ideal for covering or storing.
Top tip: If you notice any cracks or damage, repair or replace the damaged parts as soon as possible. This will prevent further flaws, ensuring your furniture remains pristine for years.
Round-up
To choose the best quality synthetic rattan furniture:
Go for a set with a robust aluminium framework and powder-coated if possible.

Don't just rely on the product images and check the actual dimension to get the right sizing.

For extras such as a

coffee table

, consider the glass thickness. It's better if it comes tempered for added robustness. The same applies to

rattan firepit tables

.

Choose cushions that complement the furniture while being durable and offering maximum comfort.

Maintenance is crucial, so ensure the set can manage regular cleaning without waning.
We hope this guide helps you make an informed decision on your rattan furniture purchase!