We love to catch up with our customers to see how they're getting on with their garden buildings. So this week, we spoke with Devonshire-based Sarah, to see how she's finding her new BillyOh summerhouse.
We've seen a range of beautiful homes and gardens over the years, each one more intriguing and fantastic than the last – but today's client Sarah really took our breath away.
Living in a grade two listed countryside cottage, her property is absolutely stunning. Decorated with a pastel palette yet still holding its natural beauty, her property is truly a thing of wonder. 
And her massive garden plot is also one of the most luscious and spacious we've ever seen.
So it comes as no surprise that Sarah wanted to fill some of that extra garden space with a summerhouse. Due to our reasonable pricing and second-to-none high-quality products, BillyOh was Sarah's first port of call when it came to browsing the market.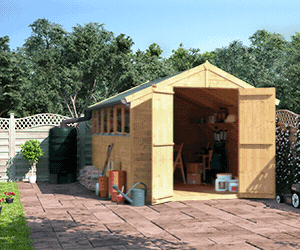 'I chose BillyOh as they were very reasonably priced and had great design and quality – and my experience was a very enjoyable and easy one.'
And it didn't take her long to find exactly what she was looking for in our BillyOh Lily apex summerhouse.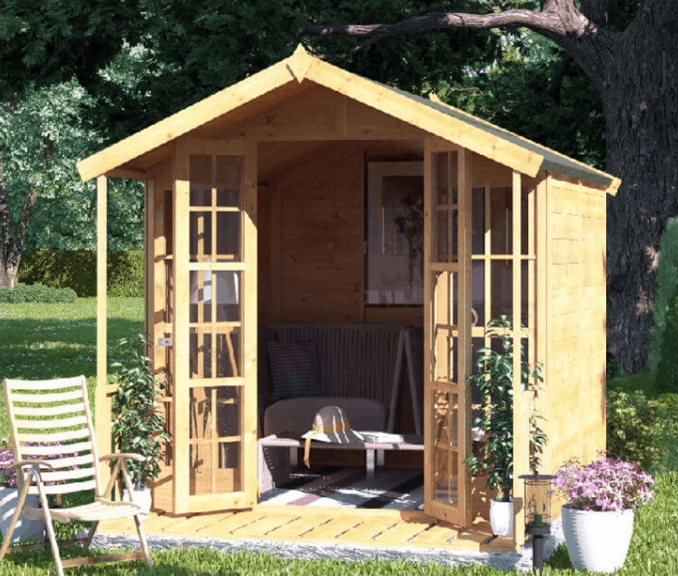 Shortly after delivery, Sarah got to work on constructing her new summerhouse. And with the help of our pre-fabricated materials and easy-to-follow guide, she had her new build complete soon after starting work.
She decided to match the colour scheme of the summerhouse to that of her existing property, coating the exterior a cute teal. She also hung decorative ornaments and chimes above the outer windows to give it that homely touch.
The inside was left its natural colour, but Sarah decided to furnish it with comfortable seating for her and her family. Although most days, she sits on the loungers basking in the sun!
'It has so many uses in the garden; it's a retreat in the shade when it's too hot in the sun. It's a den for the children and it also means that we can enjoy our garden view even on gloomy weather days. It's a wonderful, cosy space to enjoy outside.'
You can see Sarah's full makeover below:
A truly remarkable makeover of the Lily Summer House. It fits right in with Sarah's garden and seems like an absolute treat that the whole family can enjoy!
To see more of Sarah's transformation, as well as her beautiful countryside cottage, be sure to head on over to her Instagram – @cannscottage. If there's one page you check out today, make sure it's hers!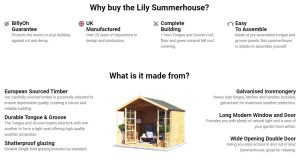 And if you've got a great story about your BillyOh shed, summerhouse, or playhouse conversion – we'd love to hear it! Simply get in touch with us on social media for a chance to feature here.
Or if you want, you can check out more customer stories right here.
Shop Summer Houses