Every party becomes even more fun in the presence of delicious savoury food — and in the case of BBQ gatherings, more often than not it's the grilled dishes that get us going!
So, hosting a memorable event brings in the pressure of serving superb recipes for your guests to enjoy. If you'll be organising an outdoor gathering for the first time or are aiming to perfect the art of grilling, here's a list of tips you will never go wrong with.
Practical Tips for a Perfect Grilling Experience
A lot of us have been used to our traditional grilling practices. But, not all of them work best for our food and the food we serve to our guests.
Satisfy your guests' BBQ cravings with these helpful techniques!
1. Turn Up the Heat

One of the best practices in grilling is pre-heating the BBQ properly, especially if you're using charcoal grill. Do so preferably for 20 minutes before you start cooking.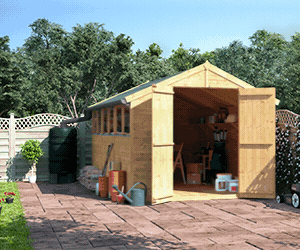 2. Don't Forget Your Tools

There are a lot of tools suitable for cooking and preparing grilled dishes. Make sure to tick all of them off your grilling checklist for efficient and safe cooking.
3. Oil the Grill

Before you put any food on the barbecue, brush a touch of olive or other cooking oil on its grates. It will prevent food from sticking on the grill.
4. Drizzle Some Apple Juice

You can serve glasses of ice-cold apple juice as a refreshing drink on your BBQ party. But, you can also use some of your apple juice to make your grilled meat moist, tender, and full of flavour!
All you have to do is drizzle the meat you'll be cooking with apple juice before you grill it.
5. Don't Burn the Food

Avoid burning your food by not adding them on the charcoal grill too soon. You know the coals are in their perfect cooking temperature when they're covered with white-grey ash.
6. Skewers

If you wish to use wooden skewers for your barbecue party, soak them in water 30 minutes beforehand. Doing so will prevent the wooden skewers from burning up! Only after the skewers have been should, should you pick the food you want to put on them (meat, lamb, chicken thighs or pork shoulder).
Before adding your skewers on the grill, sprinkle the meat with your choice of flavouring. Medium heat is the ideal temperature for skewers plus optimal cooking time of 5-7 minutes.
7. Don't Forget the Vegan Guests

Always prepare dishes that your vegan guests can enjoy. You can serve them with some potato salad, a bread roll and some halloumi
To make them feel even more welcome, be sure to have a secondary grill that grills vegetable kebabs exclusively!
8. Allow the Meat to Sear

If you want to know when meat is ready to be flipped, you can give it a slight nudge using your tongs. Once there is no more resistance (it doesn't stick to the grill), you can start flipping!
9. Choice of dessert

For an easy yet perfect dessert to add on your menu, you can serve your guests with a bowl of chopped fruits. Optionally (and with your guest's approval) you can also put ice cream or jelly on it, for a more indulgent treat.
10. Clean Your BBQ and Cooking Utensils

For your last task, make sure to scrub your BBQ and clean all your cooking utensils. Aside from allowing you to maintain them properly, cleaning them will prepare your tools for future use.