Do you want to add value to your home by improving the outside space? A great way to do this is by adding a garden room, like a shed or a log cabin.
This is an extension of your house that doesn't have to be part of the main dwelling and can be used for many purposes, such as entertaining guests or doing homework in a peaceful environment.
In this blog post, we'll share some great garden room ideas to inspire and excite you.
Let's dive in.
1. Garden room living space
Why not have your living room in the garden? A nice space to relax and be with the family outside of the house.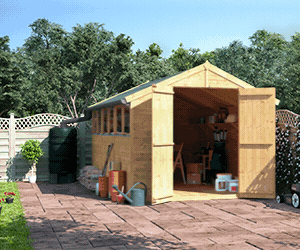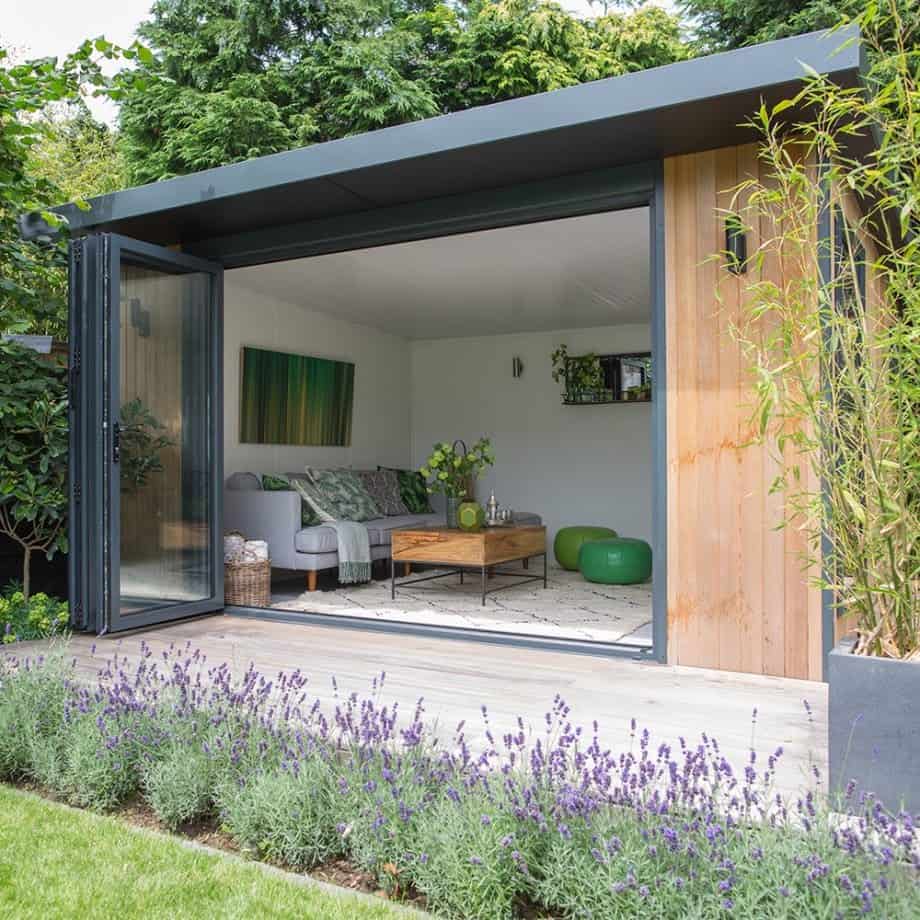 2. Garden retreat
We all need a place to grab a good book and let the hours pass. This cute cabin style retreat is the perfect place to enjoy the outside space.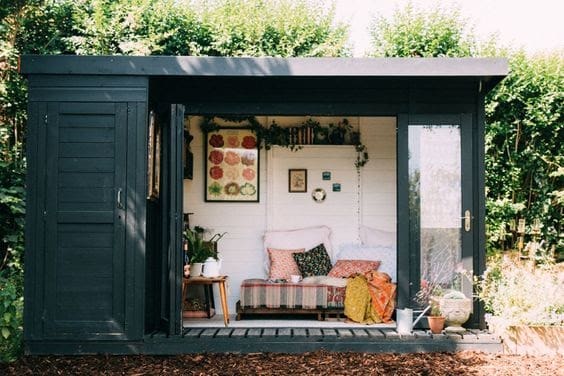 3. Small trees
Make the most of windows and natural light to make your own greenhouse room close to your house.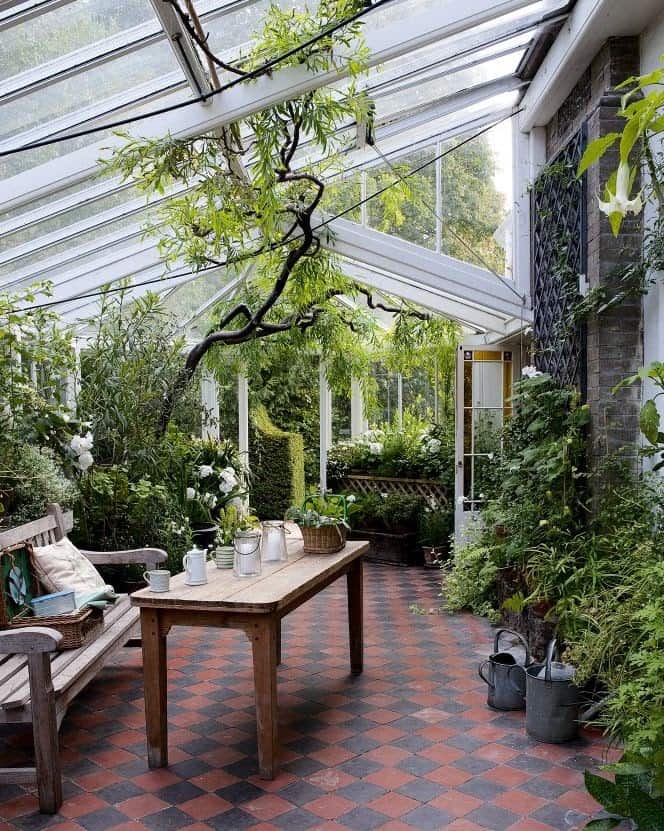 4. Guest bedroom
Friend coming over? No problem! Create a guest bedroom with your garden room.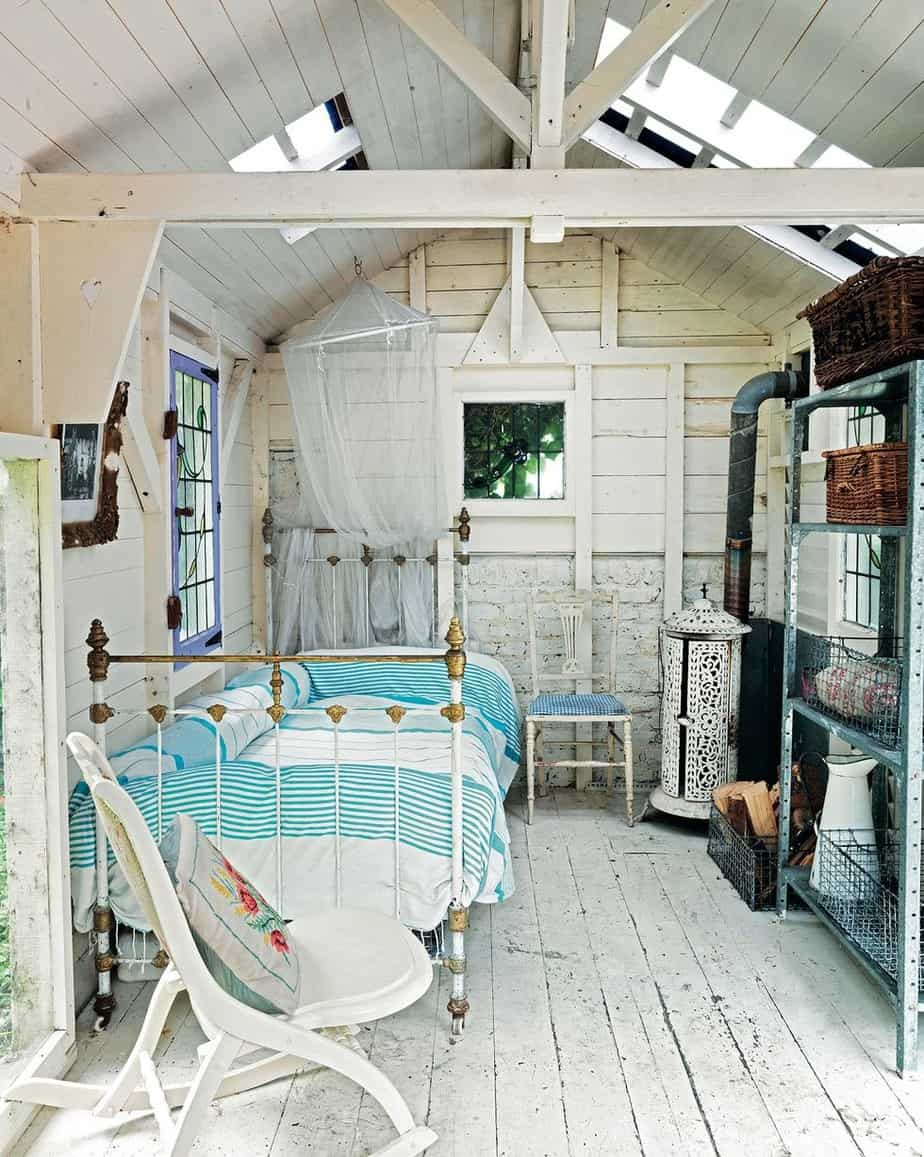 5. Triangular playhouse
A budget-friendly way to keep the children busy and avoid boredom.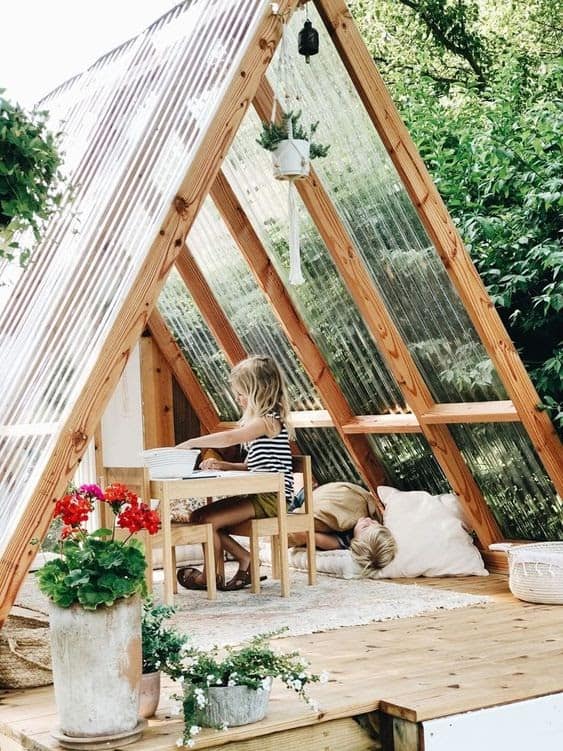 6. Dinner Table
Bring the whole family together for a special dinner. This garden room features a glass ceiling and large windows to make it feel like part of the garden.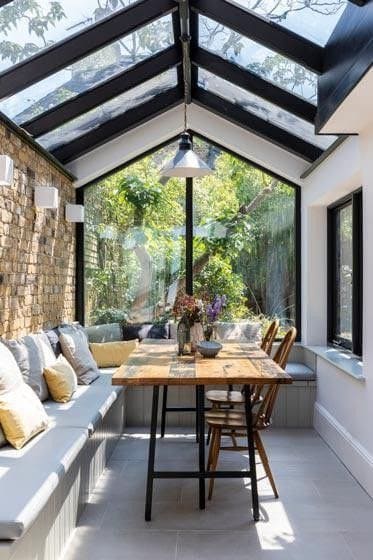 7. Garden gym
No more running in circles in the backyard. Work on your whole body without leaving home.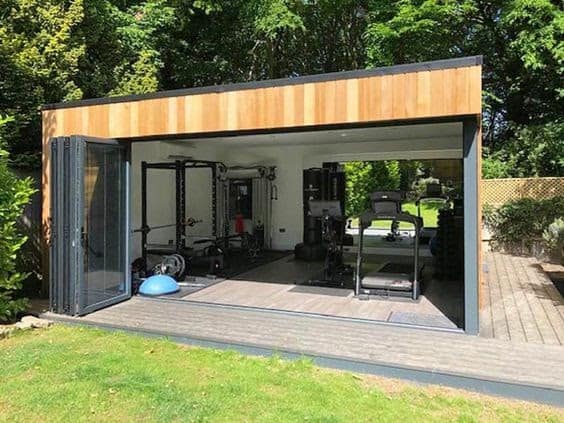 8. Garden room lounge
Sometimes it's nice to have your friends gather in the garden and enjoy a beautiful day.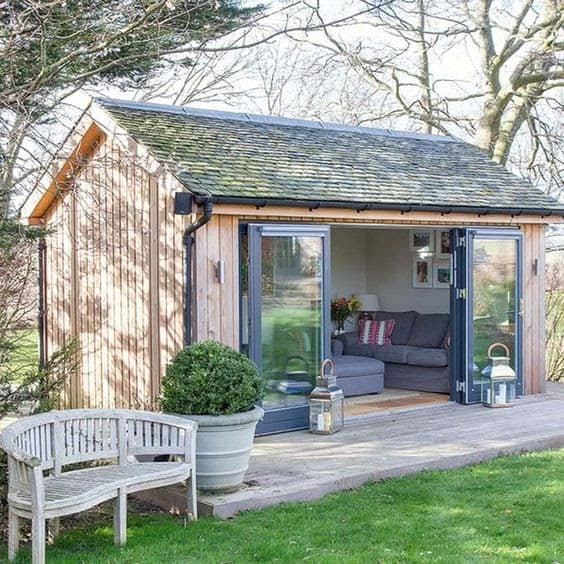 9. Modern garden room
A little getaway to reconcile with nature or concentrate on your work.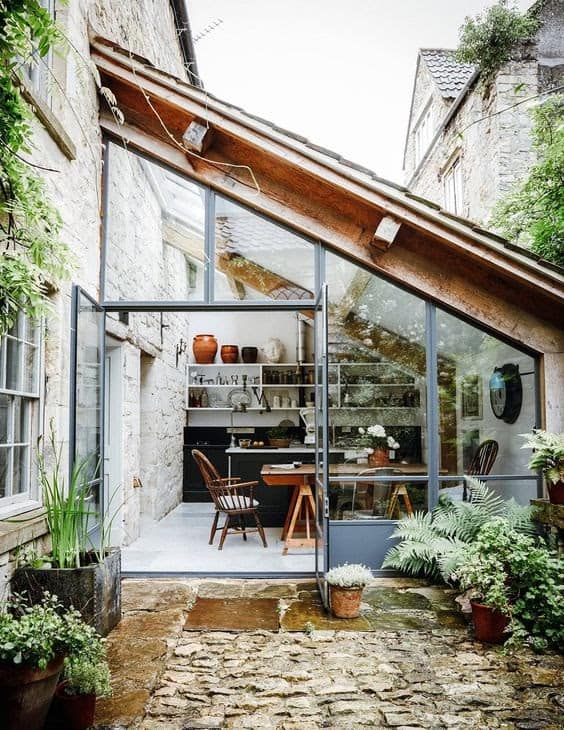 10. Minimalist MUJI hut
Go minimal! The smaller the room, the easiest to keep it clean.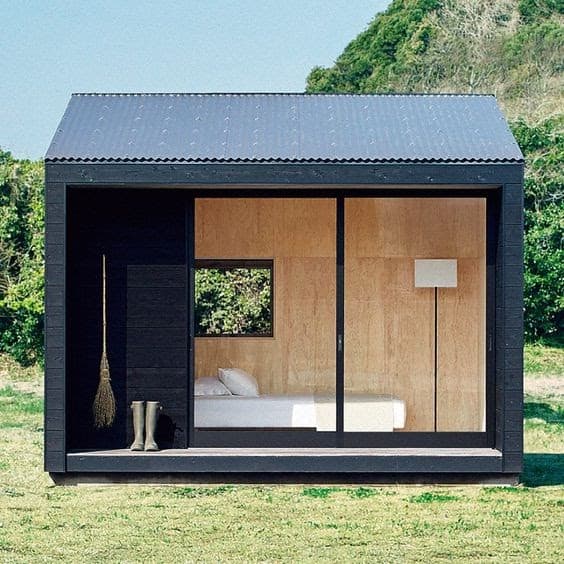 11. Combination garden room
A small shed beside the hot tub always helps to keep the house dry and clean.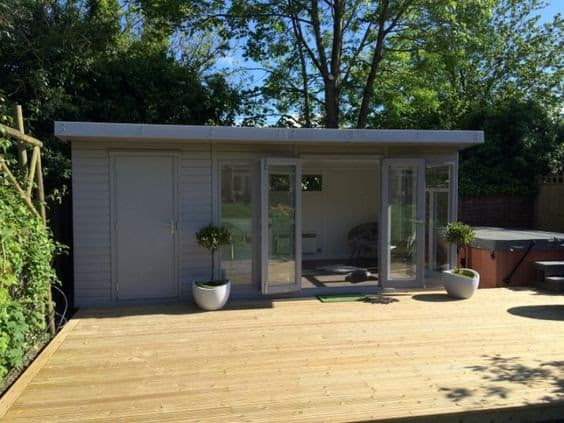 12. Small garden office
Nice of you to come! Please, step into my office. This micro garden room is a great office space.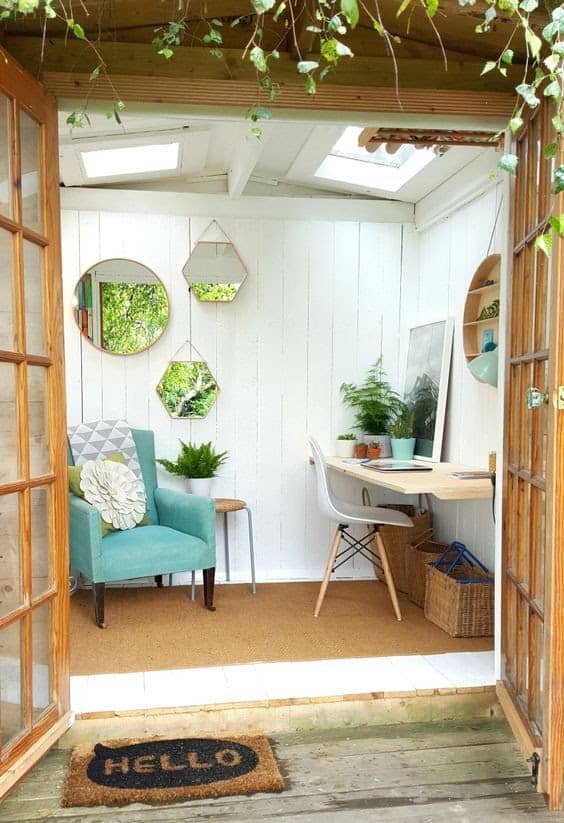 13. Snug as a bug
Or a bigger option, to keep an eye on the children while focusing on your work.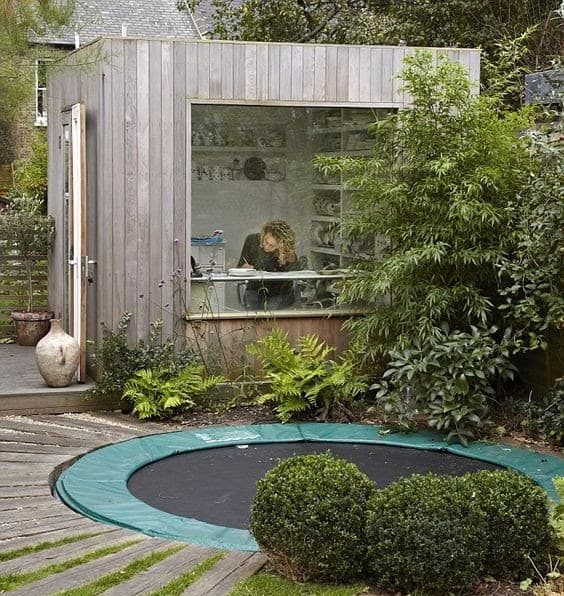 14. Classic small garden room
The afternoon tea just hits different out here.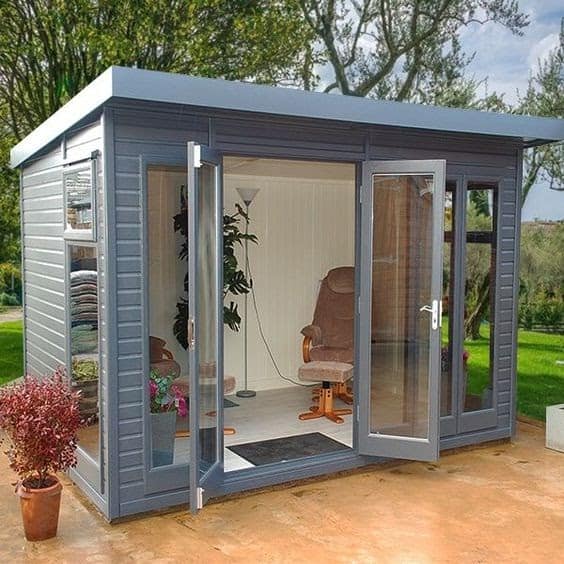 15. Shipping container garden room
With some little tweaks, an old shipping container can have a very useful second life.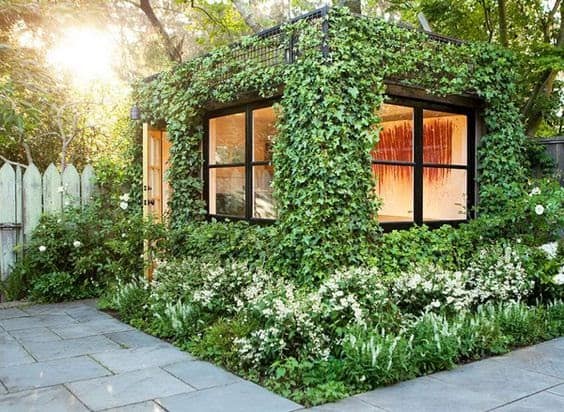 ---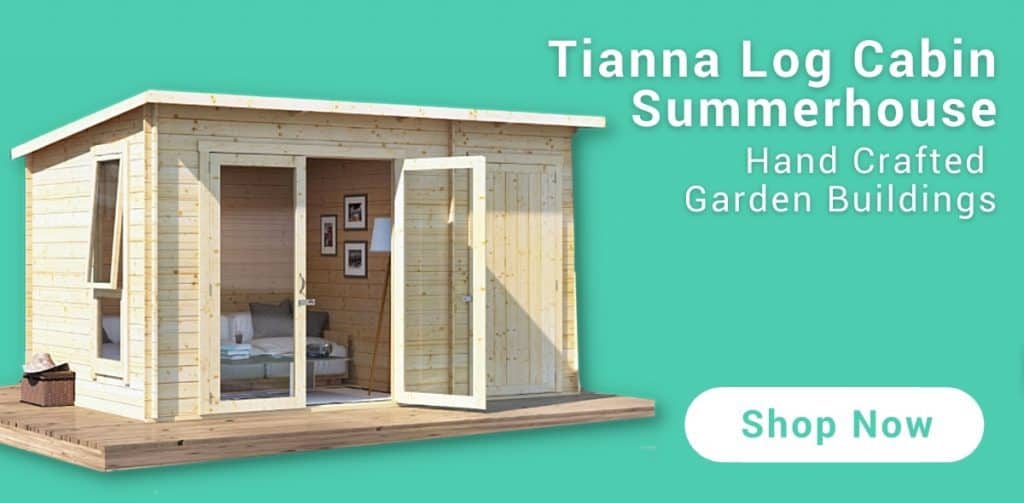 ---
16. Garden pergola
A simple wooden roof and an L-shaped couch can transform a corner of your garden into a whole new area.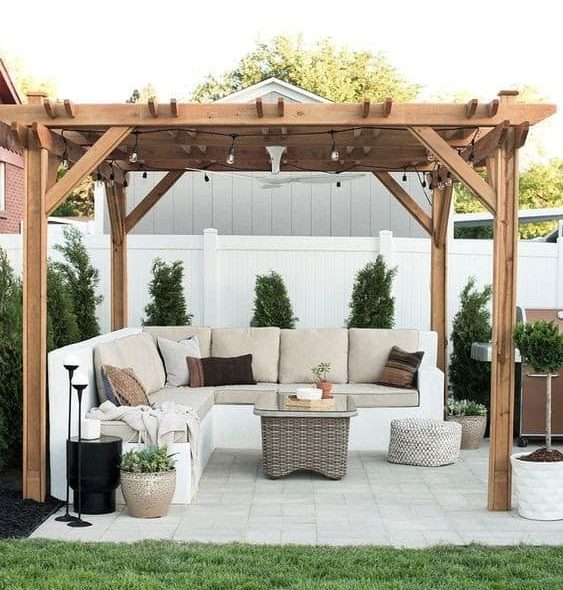 17. Wood garden shed
Got the space? Turn your garden into a fully equipped guest-house.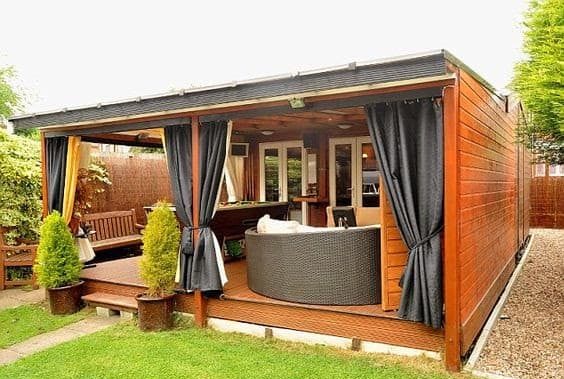 18. Garden small gym
Not all gyms have to be huge. With a few items, you can take care of your health.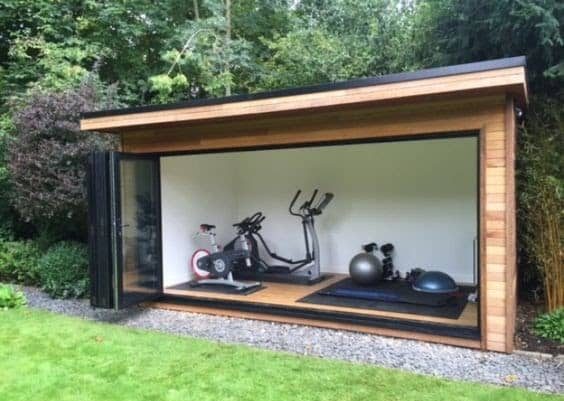 19. Modern garden space
No walls, just a lot of light and becoming one with nature while having a nice chat.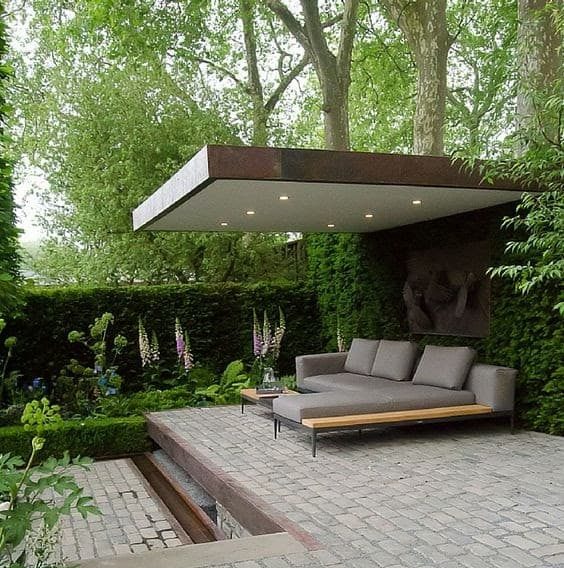 20. Circular garden room
A 180° view of your garden while protected from the afternoon sun.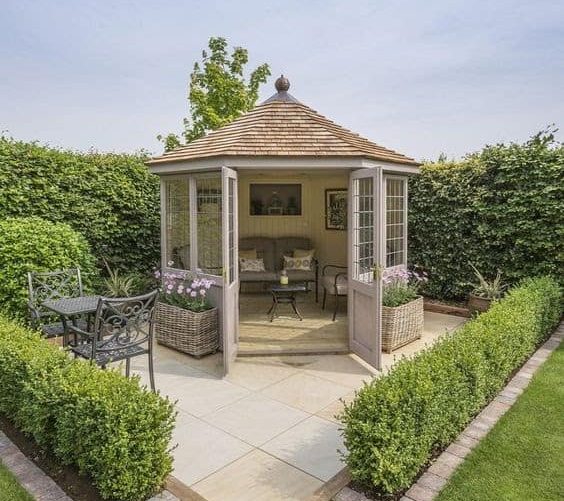 21. Modern wooden garden room
Wooden walls, yellow lights and black frames go hand -in -hand when trying to achieve that modern look.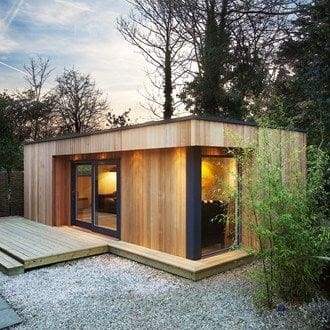 22. Garden office in shipping container
A few brushes of paint can turn a shipping container into a calm space to work in the afternoons.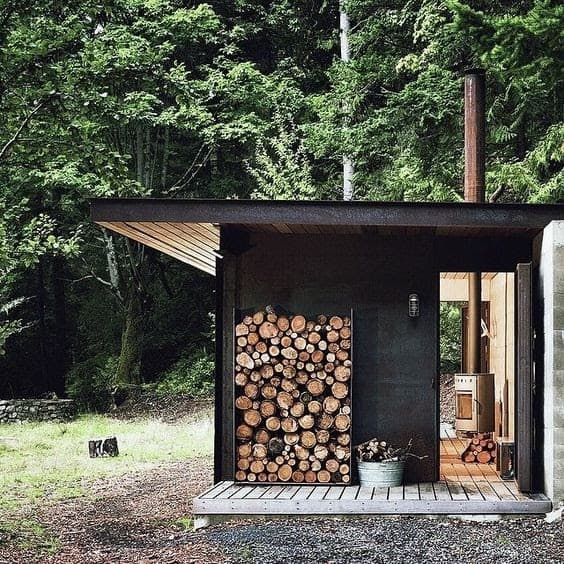 23. Simple wooden garden room
Sometimes you don't need a lot of space. Just a couch to relax.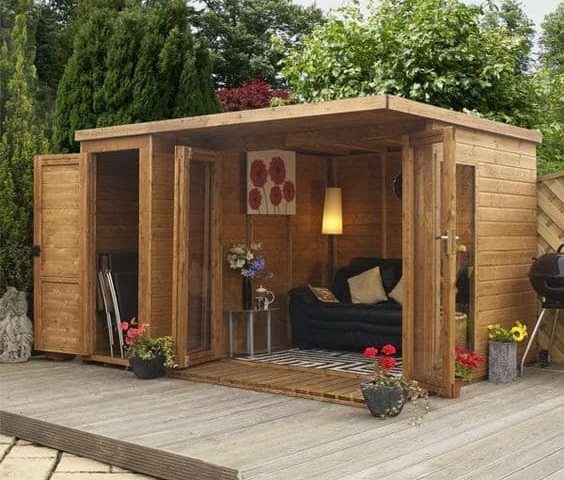 24. Zen garden lounge
A lot of windows and a clear roof to take all the light as possible.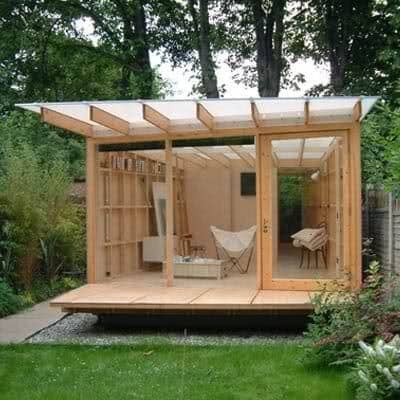 25. Garden office shed
Bikes tend to take up a lot of space in the house. But no more!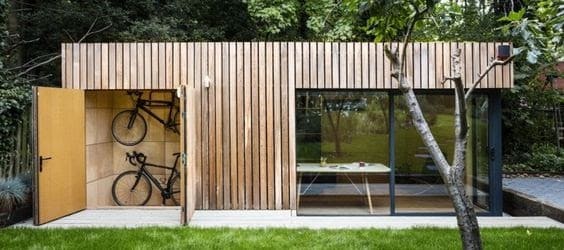 26 – Personal garden gym
Some work to lift up the terrain but an amazing outcome to stay healthy without leaving home.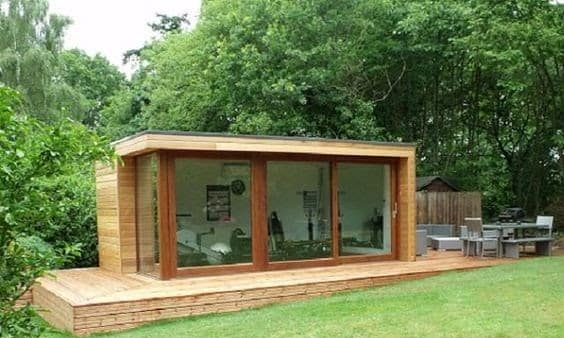 27. Cosy backyard
A tree as a roof and light holder works just fine for a nice, romantic dinner outside.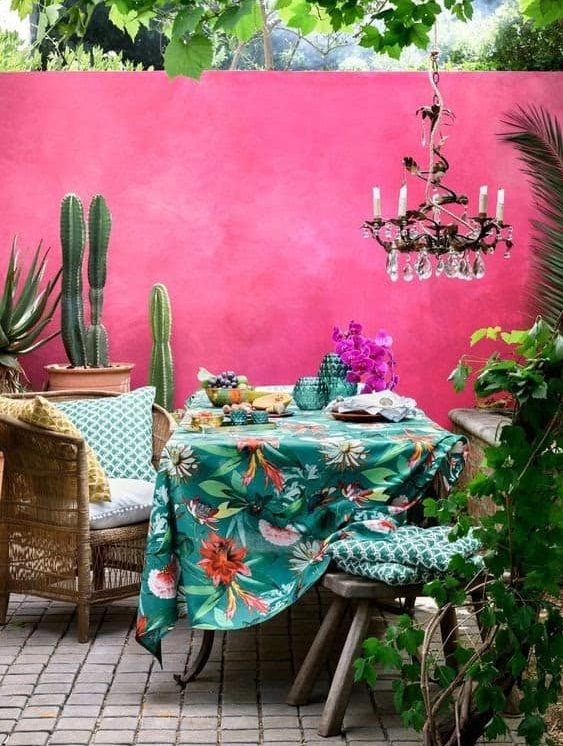 28. Malvern studio pent garden room
If you don't like the look of wood in your garden room, some brushes of paint make marvels happen.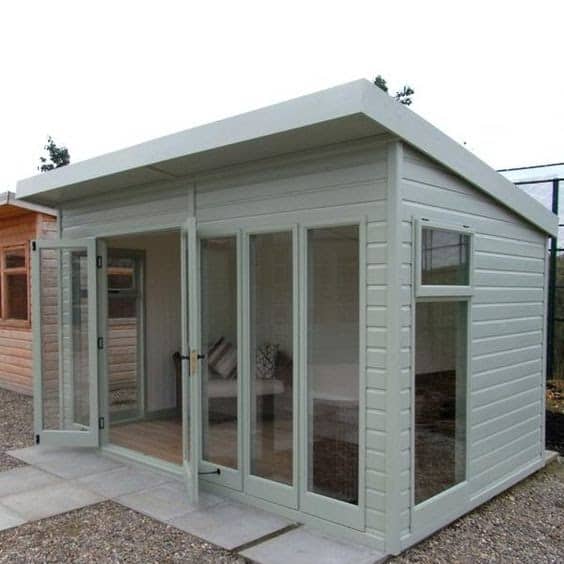 29. Relaxing patio
A tall roof with hanging plants and a couch for some deep conversations in the backyard.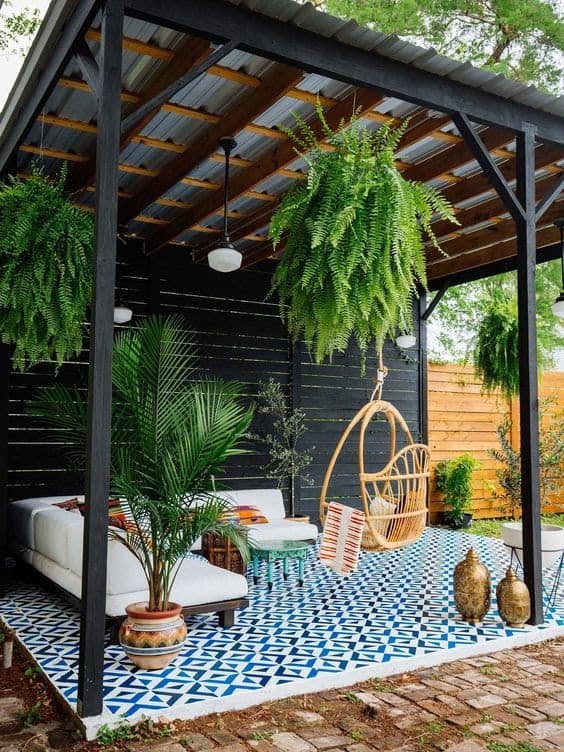 30. Outdoor kitchen
Bring a lounge outside, or bring a kitchen! No smoke inside the house and more daylight that you could ask for.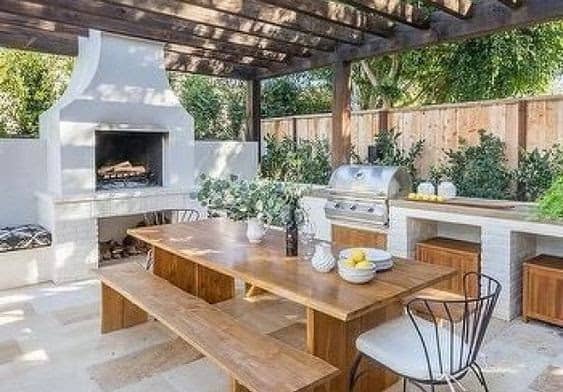 31. Relaxing modern garden room
Down a few steps from the garden, this small room awaits with some books and couches to relax and let the hours go by.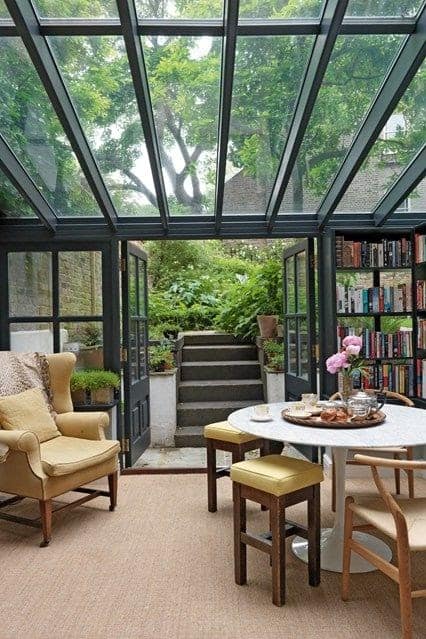 32. Garden shed
For a movie night in the garden shed, followed by stargazing on the garden.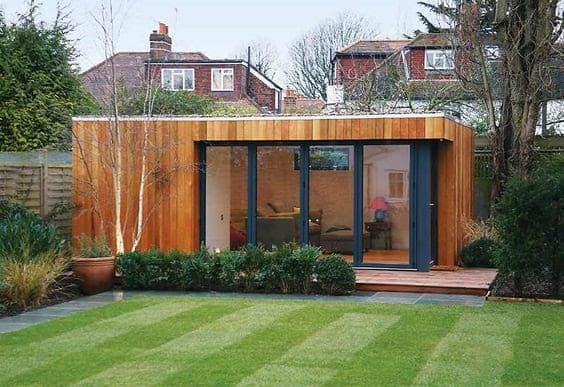 33. Plant roof garden room
To connect with nature and wake up every morning in the woods.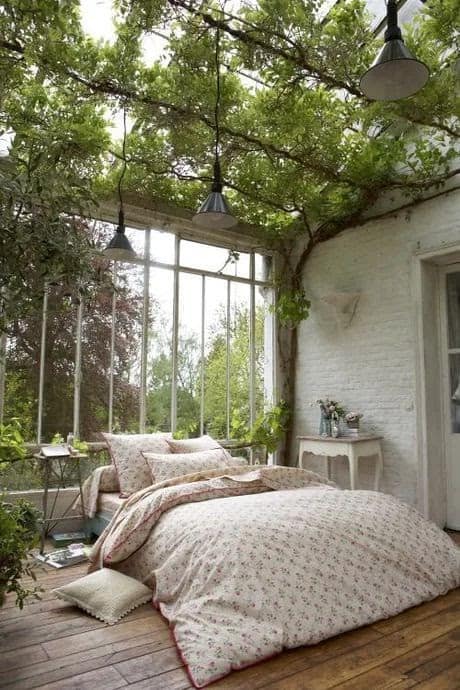 Round -Up
So, there you have it, a range of garden room ideas and inspiration to transform your outdoor space.
By adding a room to your garden, you increase the functionality of your home. Often increasing the value of your property in the process.
But as we've seen. It doesn't have to cost the earth, with a little imagination you can make your own garden room on a budget. And feel free to check out our range of BillyOh garden rooms via the button below.
Shop Log Cabins