Garden Furniture Sets: Making the Most of Your Patio
Everyone has a part of their house that they just love.
For some, it may be the solace of the bedroom or open ambiance of the living room. Some love the sweet smells of the kitchen or even the serenity of the bath.
But has anyone ever actually thought that the patio could be a sort of a room where one could just stay all day long and even the night?
It is no question that some people also love the feel of staying outdoors, but somehow, it seems to be always left out of the question.
The patio is an integral part of the home, big or small because it's like Alice's rabbit hole to Wonderland. The patio has that effect. The great thing is, a patio can also get that magic. You just need to make the most out of your patio.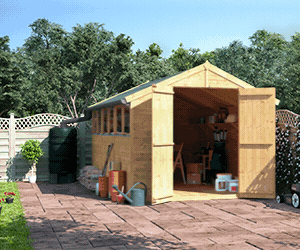 The initial thing you can do is have BillyOh garden furniture sets around. These can serve as accents as well as seating for visitors or your whole family.
Plan Based on Reality
As with anything, it is important to sit down, get a pen and paper and start writing down your ideas.
You cannot do anything spontaneously and not end up regretting it. (Unless you're the jazzy type, then by all means, do whatever blows your whistle.)
But for most people, it is important that you sit down and plan it ahead and ask realistic questions like:
What do I want to see? What will it say? How much is my budget?
Truthfully speaking, no one who has ever sat down and planned and stuck to it failed or missed the mark they were aiming for. So, the most vital part of it is that you plan it out.
Furnish According to Your Vision
Like any room in the house, the main thing that makes a room is the furniture in it. For bedrooms, it is the bed, for the bathroom, it is the tub.
For the patio, it is important that we choose the right garden furniture that will appeal best and would augment the whole feel that you would like to achieve.
It is best that you keep your eyes peeled for a variety of options so that the furniture you choose will be a custom fit to your vision.
You also have to keep in mind how tedious and pricey the maintenance can go when choosing one piece over the other.
Options include rattan, wooden, or metal. All of which come with a different maintenance level so you have to always keep that in mind. Of course, maintaining rattan sets is slightly different from keeping metal pieces, or even those made from wood. That's one consideration you need to look into when choosing.
While there are ways you can do to make keeping them easy such as keeping them in a shed or storage or simply using covers.
Also, you need decide early on if you're choosing a cheap patio piece or one with better quality although a bit pricier.
Use Lighting to Your Advantage
Another as important as the furniture is the lighting.
Believe it or not, this also involves strategically using sunlight. Because it could make or break your design. Too much sun could leave you stressing over the glare, and less of it will make you feel clammy and uncomfortable.
See to it that you also light it correctly at night. You would also want to ask questions like:
What kind of light will I use? How many? Will they be the sort of lights that repel bugs?
It is important that you complete the whole concept so that you do not end up feeling short of comfort.
Again, if you do this according to the plan you made, then you will end up with a great looking and enviable patio.
Synergise Everything
Here's the deal:
For you to make your house look satisfying to you, your family and guests, it has to have a universal message.
Think of it as your impression, an extension of you as a whole. What do you want to communicate?
You then work from there.
The patio speaks like your inner thoughts. That after the people see how you deal with them in the living room and serve them at the dining table, what would you have them see deeply in you?
Though the patio is outside of the home, as you invite them out, what will you say to them when they go in deeper into your home?
You might say that this is going too much with the idea of home design, but if you think about it, our homes do reflect who we are. And maybe our homes know more about us than we ourselves.
The most important note is that a place in your house, whether indoors or outdoors, should make you want to stay in it and would welcome inspiration for you so that you could call it your home.