The vibrant hues of summer begin to mellow into the warm. Welcome, the earthy tones of autumn. It's time to rediscover the charm of your garden furniture.
Many associate outdoor lounging and dining with sunny days. However, fall offers an opportunity to extend your enjoyment of the great outdoors. In this guide, we'll unveil the secrets to making the most of your outdoor pieces during this season.
Get ready to embrace the crisp air, the rustling leaves, and the inviting warmth of your garden haven!
Autumn-Friendly Furniture Choices

When the calendar turns to autumn, choose a piece that can withstand changing UK weather. The right rattan garden furniture, for one, not only enhances your outdoor space. It also ensures it remains functional and comfortable throughout the season.
Highlighting materials

Opt for durable and weather-resistant materials such as teak or aluminium. Teak wooden garden furniture boasts natural oils that protect it from moisture. Meanwhile, aluminium garden chairs are rust-resistant, making both ideal choices for autumn.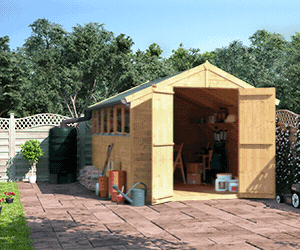 These materials can withstand rain, wind, and temperature fluctuations. They can ensure your beloved outdoor pieces stand the test of time.
Investing in cushions and covers

Don't underestimate the importance of autumn-appropriate cushions and garden furniture covers UK. These additions add a layer of comfort and protection against moisture and dirt. Water-resistant garden furniture cushion sets and covers provide an extra layer of protection. They help extend the lifespan of your investment.
Cosy Seating Areas
As the crisp autumn evenings roll in, there's nothing quite like snuggling up in your garden. Even better, surrounded by the beauty of the season. Here's how to craft the perfect cosy seating area for those cool nights:
Arrangement around warmth

Start by arranging furniture around a patio firepit or an electric outdoor heater. These focal points provide much-needed warmth and create a natural gathering spot. The crackling fire or the radiant heat will draw friends and family closer. This makes it an ideal setup for intimate conversations.
Warmth beyond the fire
Extend the warmth with the use of warm blankets and outdoor cushions. Drape soft, thick blankets over the back of chairs or benches. This placement will surely help everyone to wrap themselves in comfort. Plush cushions not only add a pop of colour but also make your seating irresistibly inviting.
By mixing clever placement and cosy decors, your garden will transform into a snug haven. You'll have a place where everyone can savour the autumn ambience in absolute comfort.
Outdoor Dining Delights
Autumn offers a picturesque backdrop for outdoor dining. It's the perfect season to savour meals in your garden. Here's how to make the most of this delightful experience:
Utilise your dining space
Dust off your metal dining set and use it as the centrepiece for family gatherings. The crisp air and colourful surroundings provide an enchanting setting for memorable meals.
Autumn-inspired tablescapes
Embrace the season's charm by incorporating autumn-themed table settings. Think rustic table runners, earthy-coloured plates, and textured napkins. Consider adding seasonal elements like pumpkins, gourds, and colourful leaves as centrepieces. Such garden table accessories can create a warm and inviting atmosphere.
With these tips, you'll turn your outdoor dining area into an autumnal paradise! Perfect for enjoying delicious meals and creating lasting memories with loved ones.
Embrace Fall Colours and Decor
To fully immerse yourself in the autumn spirit, go for decors with the rich and vibrant hues of the season. Here's how to infuse your garden with fall magic:
Autumnal colour palette
Think deep oranges, fiery reds, and earthy browns. These hues can be brought to life through cushions and throws. Even a folding teak table setting creates an enchanting ambience.
Seasonal accents
Use seasonal flowers like mums, marigolds, and asters to add bursts of colour. Place pumpkins and gourds strategically, creating a whimsical and festive atmosphere. Hang fall wreaths on doors and garden gates to greet guests with a touch of autumn charm.
Ambient lighting

As the days grow shorter, the right lighting can make all the difference. Cheap garden lights, like strings draped around trees, can create a welcoming glow. Scented candles in lanterns or votives add both warmth and fragrance. This enhances the overall autumn experience.
Maintenance and Protection
Here's why maintenance matters, along with some essential tips:
Preserving your investment
Regular maintenance during autumn prevents potential damage. Most importantly, it prolongs the life of your furniture. It ensures that you can continue to enjoy your outdoor oasis for years to come.
Thorough cleaning and storage

Before autumn rains and frost sets in, give your plastic garden furniture a cleaning. Use a mild detergent to remove dirt and debris. Allow it to dry completely before storing. When not in use, store your furniture in a dry, covered area or consider investing in a garden shed solution.
Furniture covers
Patio furniture covers UK are your best defence against autumn's unpredictable weather. Waterproof covers protect against rain, frost, and moisture. This, in return, shields your outdoor pieces from potential harm.
Round-up
Autumn invites us to embrace the outdoors in a whole new light. And your garden furniture is the key to unlocking this seasonal enchantment. By following these tips, you can transform your outdoor space into a haven of warmth and comfort.
Remember, maintenance is vital. It ensures the pieces stand resilient against fall's challenges. As you bid farewell to the vibrant colours of summer, welcome the rustic beauty of autumn with open arms!
Still, searching for the ideal furnishings to complete your patio for autumn? Look no further than BillyOh! We provide a diverse range of options, including a stylish rattan cube dining set. What's more, exquisite wooden garden benches UK tailored to your relaxation needs!
The following recommended read is: Can Rattan Furniture Be Outside All Year?