We love to catch up with our customers to see how they're getting on with their garden buildings. So this week we caught up with Bedfordshire-based Farayi, to see how she made the most of her new BillOh buy!
Farayi and her family moved into their Stevington cottage in 2018 – and although they loved every square inch of their new abode, they had big plans to remodel the property from day one.
They were granted remodelling permission in 2020 and wasted no time in putting procedures in place to revamp their property starting February 21'. As part of remodelling, Farayi's garden also needed a lot of work. And after a lot of effort she managed to turn a barren wasteland into a luscious green space.
She also decided that she wanted a summerhouse installed at the bottom of the garden. Somewhere to cool off on those humid and sticky days whilst also adding massive value to the plot itself.
She came to BillyOh as we're one of the UK's leading companies when it comes to garden buildings. After a little research, she found her ideal unit in the BillyOh Penton Corner Summerhouse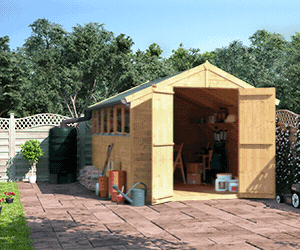 'BillyOh are the market leader when it comes to garden buildings'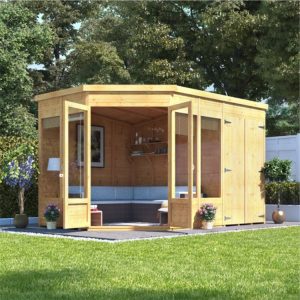 After a speedy delivery, Farayi and her family got to work in constructing their new garden unit and had it up in no time at all!
They decided to paint the exterior with Cuprinol: Urban Slate and a gorgeous off-white trim, and the inside was decorated with a natural stone. They also furnished the unit with a comfy sofa, artificial greenery and a shaggy rug to tie the room together. 
'It's a modern, stylish, space-saving addition to the garden.'
Now Farayi and her family have a beautiful outdoor retreat where they can spend those summer days admiring their hard work. But they've also got a snug for her and her partner to cuddle up in on those dark winter nights. It also doubles up as a storage unit as they opted for the summerhouse with a side store.
'We can keep dry, cool and warm and still be in the garden all year round.'
You can see the full extent of Farayi's makeover below: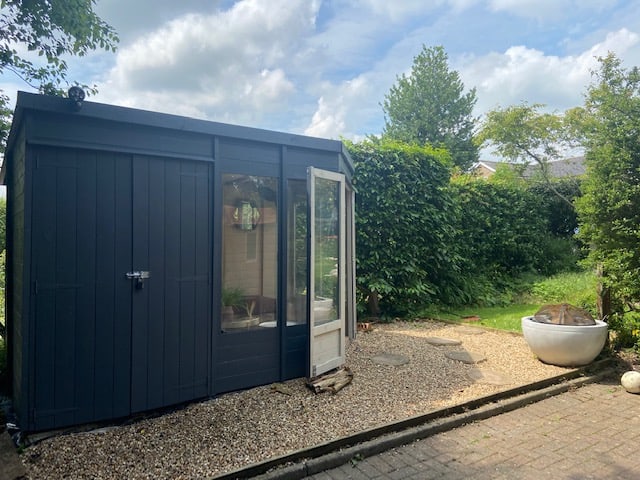 Another fantastic use of a BillyOh building! If you want to see more of Farayi's summerhouse, as well as her stunning property remodelling, check out her Instagram – @agbame_abode – you certainly won't be disappointed!
And if you've got a fantastic story about your BillyOh shed, summerhouse, or playhouse conversion – we'd love to hear it! Simply get in touch with us on social media for a chance to feature here.
And if you want, you can check out more customer stories right here.
Shop Summer Houses