We love to catch up with our customers to see how they're getting on with their garden buildings. So this week, we decided to chat with Essex-based mother Danielle, to see how she had transformed her BillyOh purchase.
Danielle, like many other mothers, wants the best for her daughter Luna. Whether it be a Sunday spent in Writtle's sunflower fields, or a mid-afternoon trip to Mersea beach – they live the high life together.
Danielle is a very active person and she loves being outdoors – a trait that she wants to promote to her little one. And owning such a fantastic property complete with a spacious garden area, she decided that creating a play space in the comfort of her own garden would be the ideal way to do it!
She spent hours researching playhouses on the internet before stumbling across BillyOh. There, she fell in love with our Peardrop Extra Playhouse due to its good size and visual aesthetic.
'The playhouse was a good price, size and looked super cute.'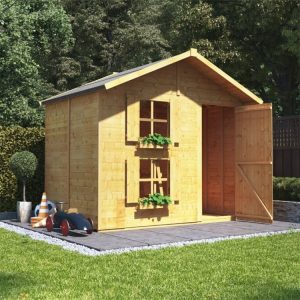 After an issue-free and straightforward delivery process, Danielle and her partner got straight to work on building their newly acquired building. As her partner is a carpenter by trade they had it up in absolutely no time at all!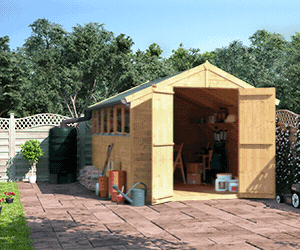 Once built, they began the decorating – going for an acid green coat complimented by white trims on the window frames and external picket fence. Danielle also decided to paint the door and flower boxes pink – because pink rocks!
'Our experience with BillyOh was all good! Easy delivery, everything was there – had no issues. We are so happy with the overall result and have used it so much already.'
The interior was coated white, and filled with comfy seating and toys galore so little Luna could have the most fun in her new den.
You can see the full transformation below: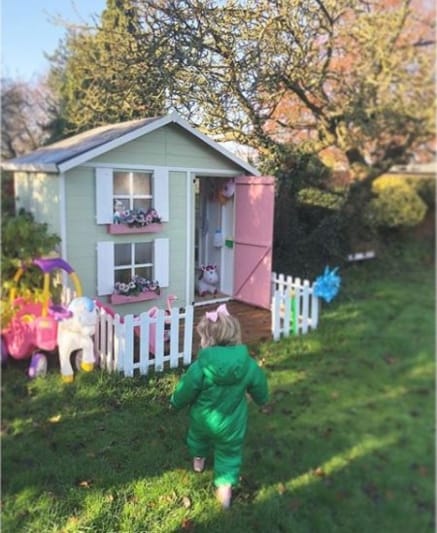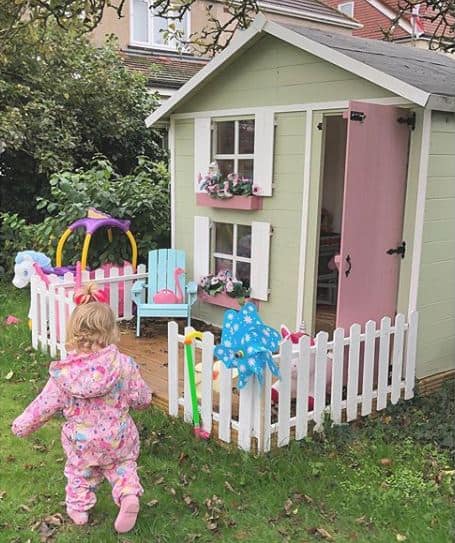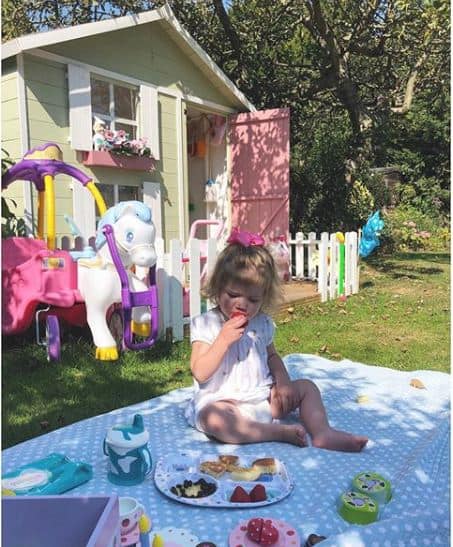 A brilliant job well done by a wonderful mother – it looks simply fantastic!
Be sure to check out Danielle's Instagram if you would like to see more of her playhouse makeover, or her and her little one's adventures – @project_buxton.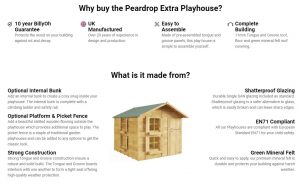 And if you've got a great story about your BillyOh shed, summerhouse, or playhouse conversion – we'd love to hear it! Simply get in touch with us on social media for a chance to feature here.
Or if you want, you can check out more customer stories right here.
Shop Summer Houses