Nothing beats a good old fashioned picnic, such as doing it in the comfort of your garden. But like any other outdoor party, picnicking requires preparation.
Speaking of picnic ideas, go way beyond Gingham and have a solid plan. Make the most of your outdoor space with good company this summer with these epic concepts!
From themes, decorations, and garden furniture to food and drinks, we've got you covered. Read on, browse through our list and start packing your picnic basket accordingly.
---
Picnic Themes
Themes help elevate the experience and can make your picnic one to remember. The right theme will conjure a special and memorable ambience.
---
1. Boho midsummer nights soirée
The concept of this evening garden picnic is Boho but on a classy side. Piles of plush pillows and rugs were added to the scene.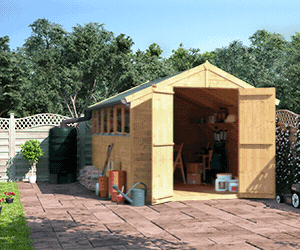 The setting is grounded on wood pallets with tall candle-lit silver candelabras. Bouquets add an interest and fun contrast, along with the beautifully plated foods.
2. Beach themed picnic
A beach picnic setting can be very simple with just a blanket, pillows and food. This concept would be perfect if you have a part of your garden sanded. To elaborate the theme, add a type of cover, such as a parasol.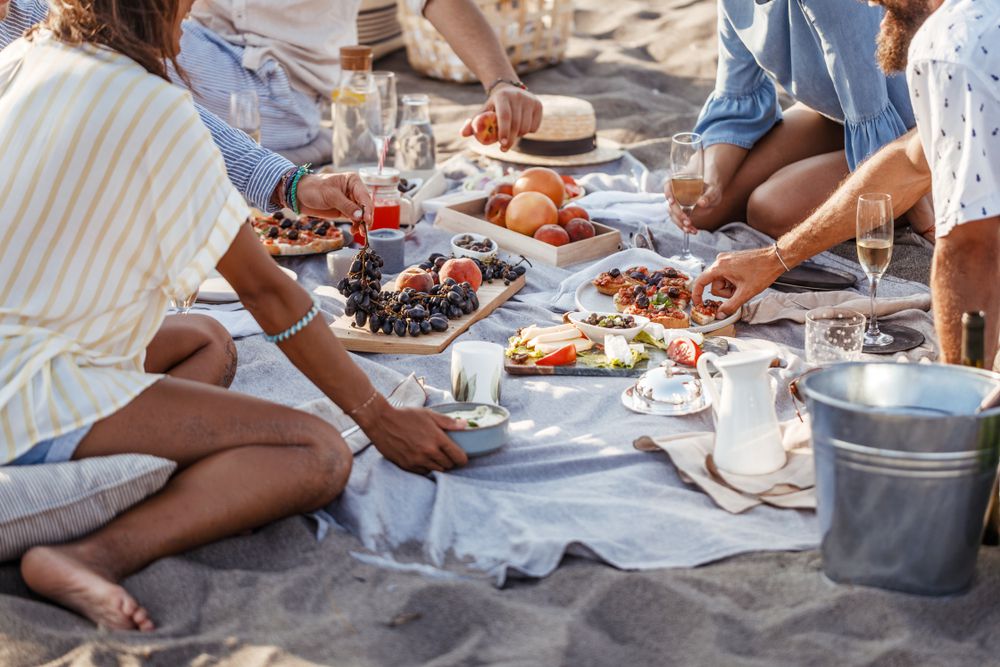 3. Movie night ambient
What a better way to put your backyard picnic party to the next level! This garden cinema setting is reminiscent of outdoor drive-in theatres.
The projector, screen and sound system are the highlights of this theme. But overall, make sure to offer comfy seating options, light up the space, and serve yummy snacks.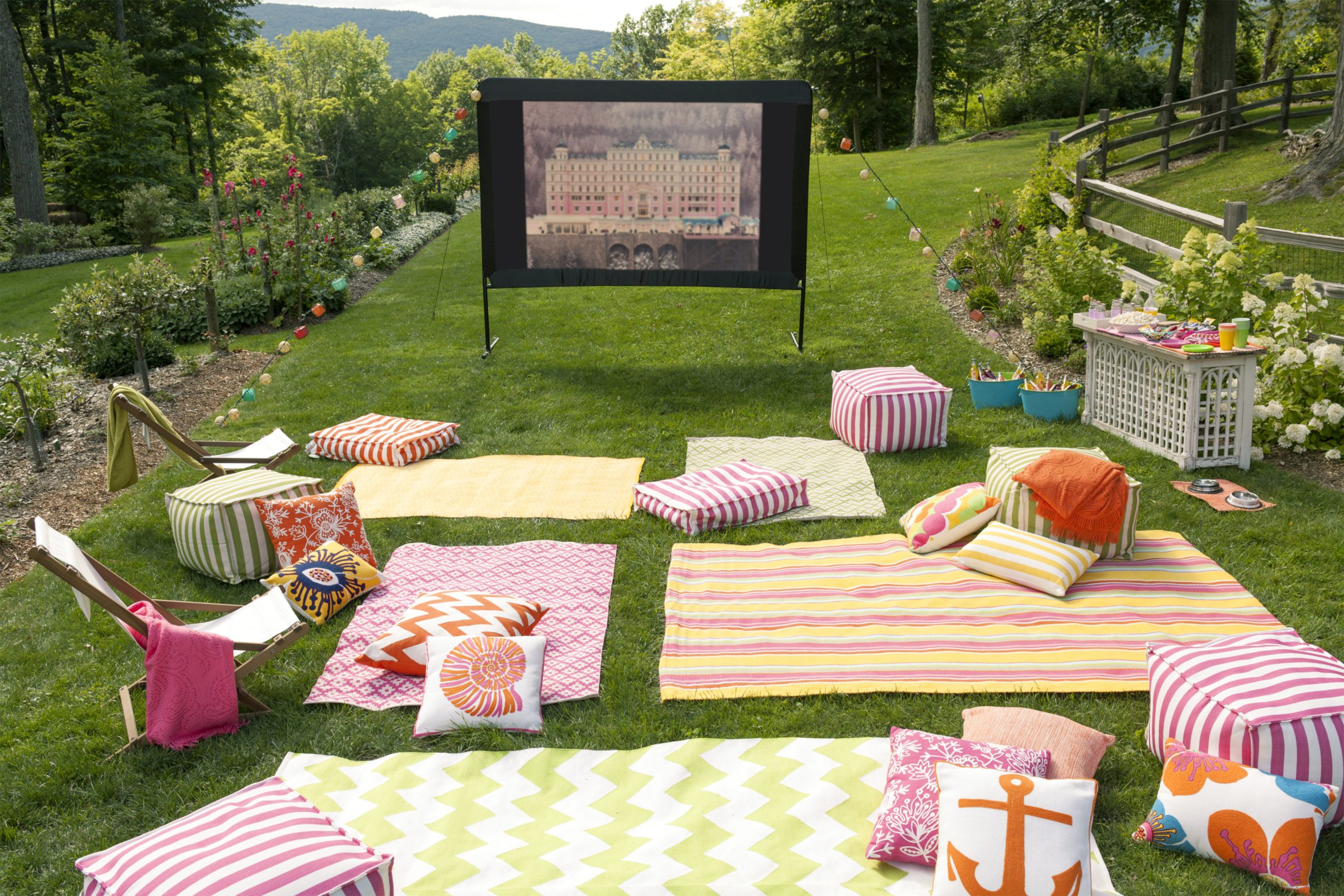 4. Alice in Wonderland
A Mad Hatter's tea party – what could be more clever than that? Instead of a long, folding plastic picnic table, lay out the blankets and cover it with mismatched teacups and saucers. Scatter Alice in Wonderland related items like little golden keys and keyholes.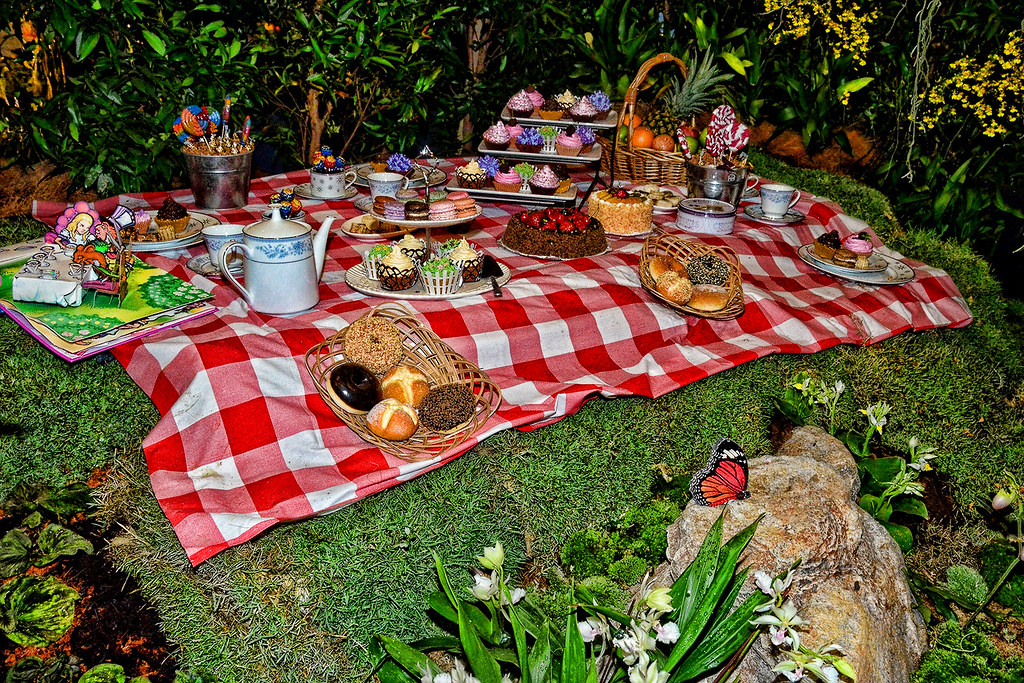 5. Country fete
Candyfloss, ring toss, fish and chips, and local ciders & beers for those summer evenings. A real evening of fun for all ages, indeed! Hay bales, waggon wheels, and barrels are also good for converting the space into a could-be ranch.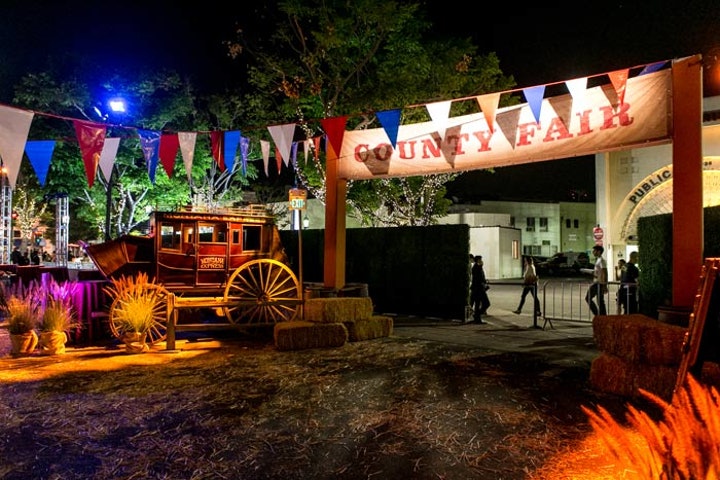 6. The classic picnic
The Gingham picnic blanket brings out the classic of picnicking. A simple alfresco dining served up with a blanket, pillows and cushions, a picnic basket, and food. 
Ideal for small family gatherings, the setup is enough for an intimate and joyous summer.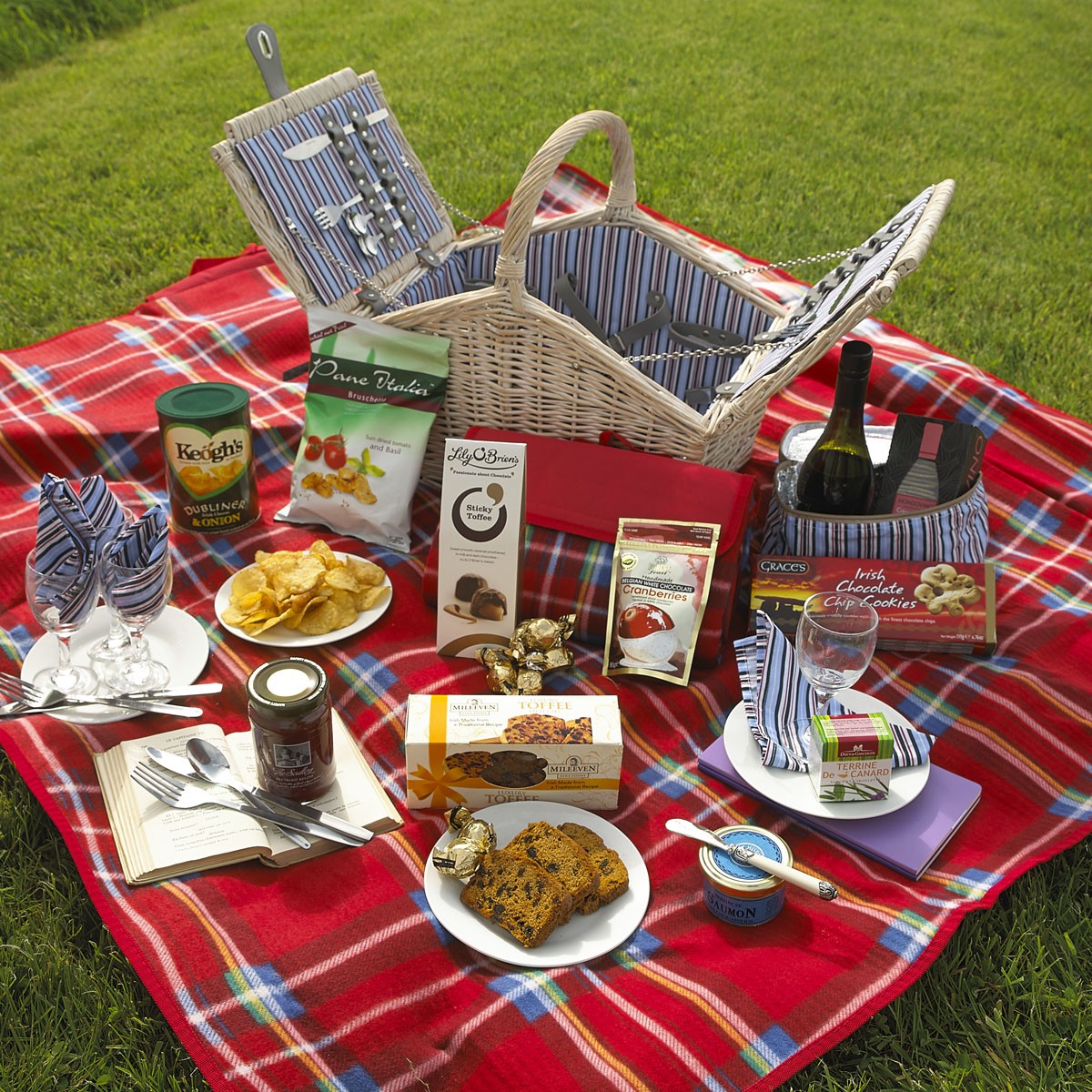 7. Pick-up truck picnic
Your garden alone makes a great spot for a picnic, but suppose you want to go somewhere more open. A picnic on a pick-up truck sounds like a plan!
The fun part about this is that you can have it in your driveway or take a long drive in the countryside. Pack up the goods and let the adventure begin!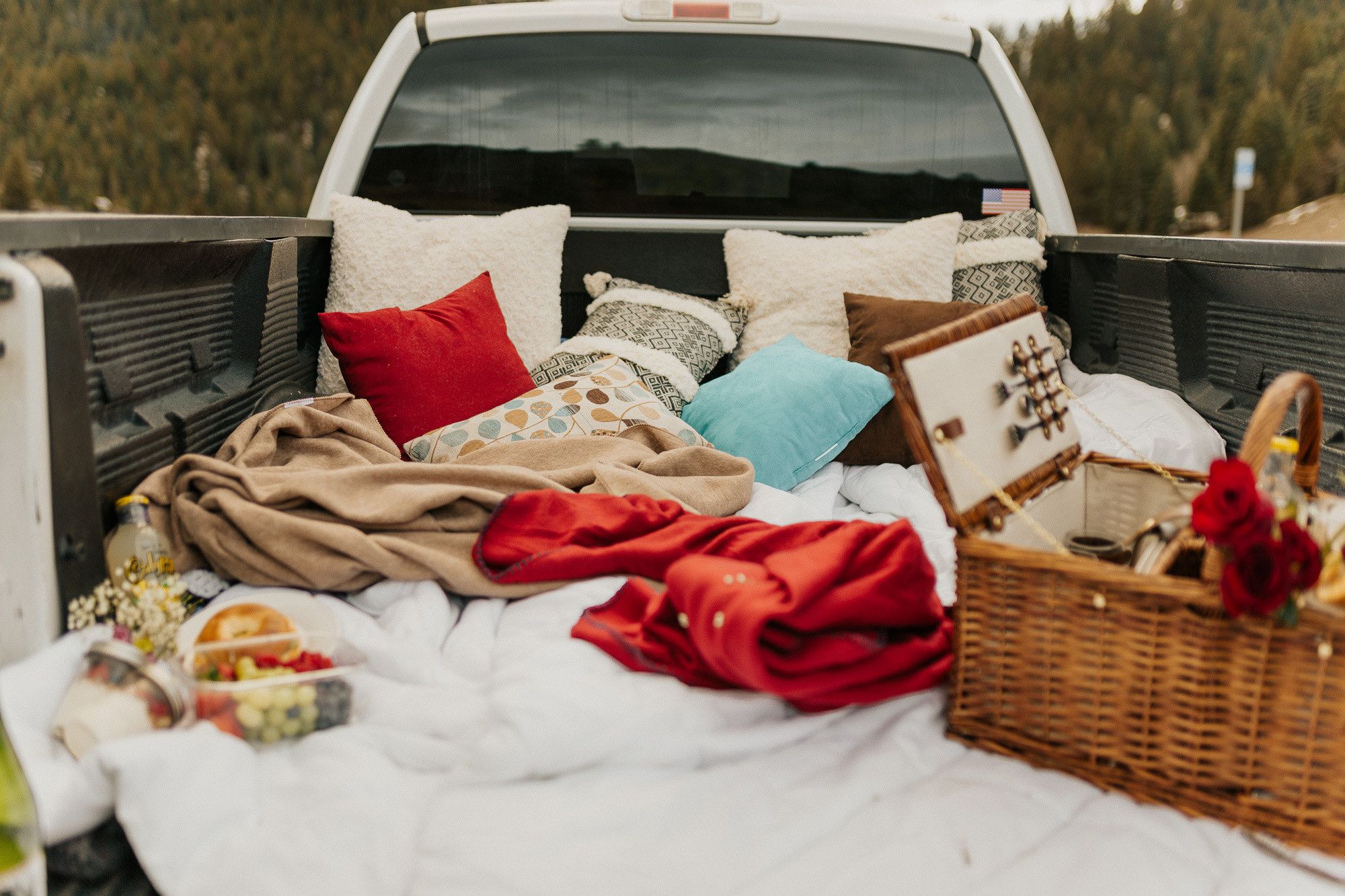 ---
Picnic Meal Plan
Who's up for some easy to make and delicious picnic treats?
---
8. Potato salad
Potato salads are one of the favourite easy to make dishes on picnics. Boil the potatoes and wait for them to cool. Give them a lighting coating of mayonnaise, sprinkle herbs and spices. 
Chunks of bacon and some boiled eggs work a treat for a different texture.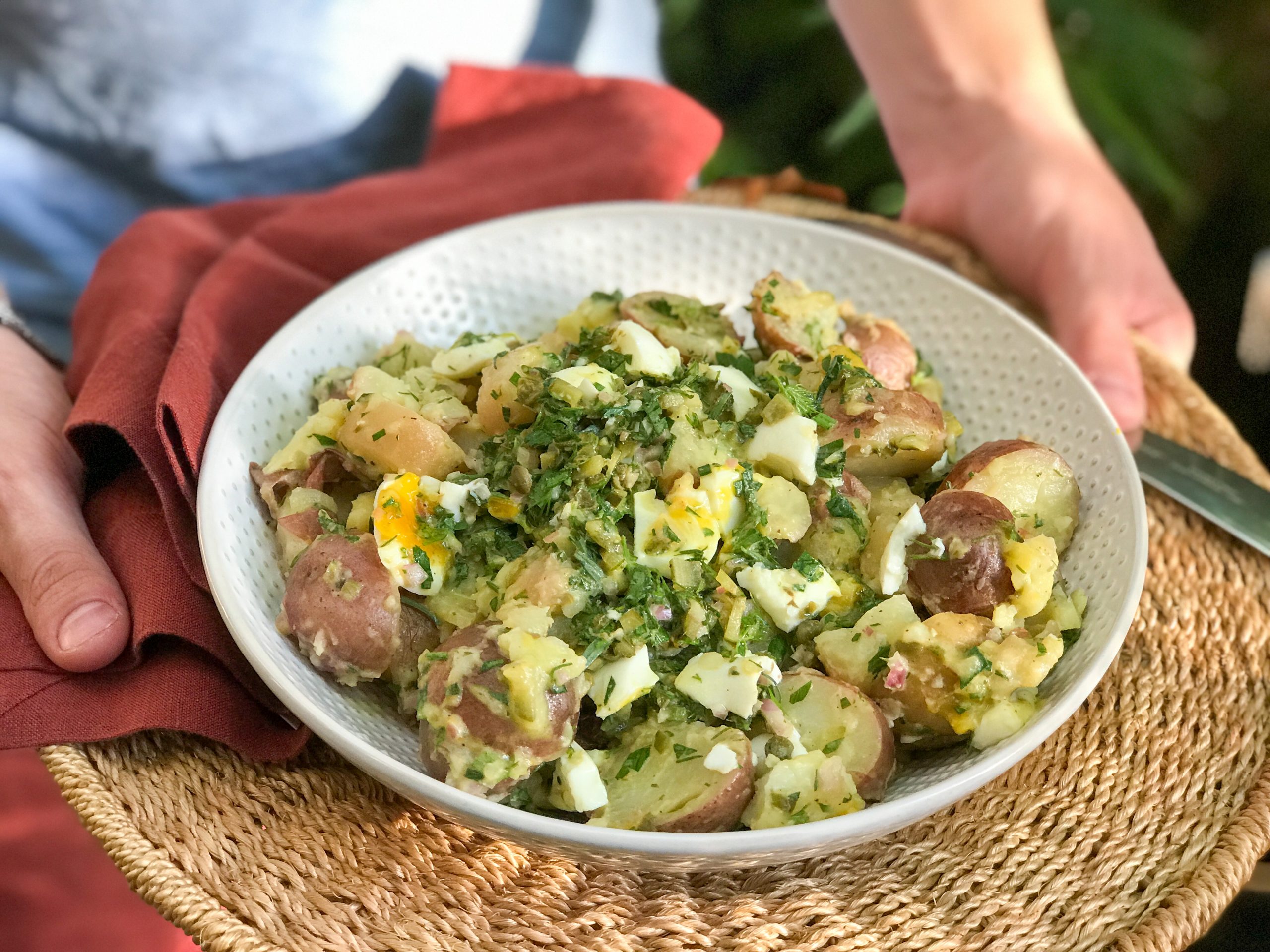 9. Chips and dips platter
A super quick and easy side dish to make, a chips and dips platter is great for entertaining a crowd. You can buy your favourite chips from the supermarket and make your own dips like garlic mayo or salsa.
10. Sandwiches
These are an obvious choice, they're super easy to make, and you can put in whatever you like. Kids will also enjoy this meal!
Keep them cool on the way to the picnic in a cooler box or bag, especially if they contain any meat, chicken or fish.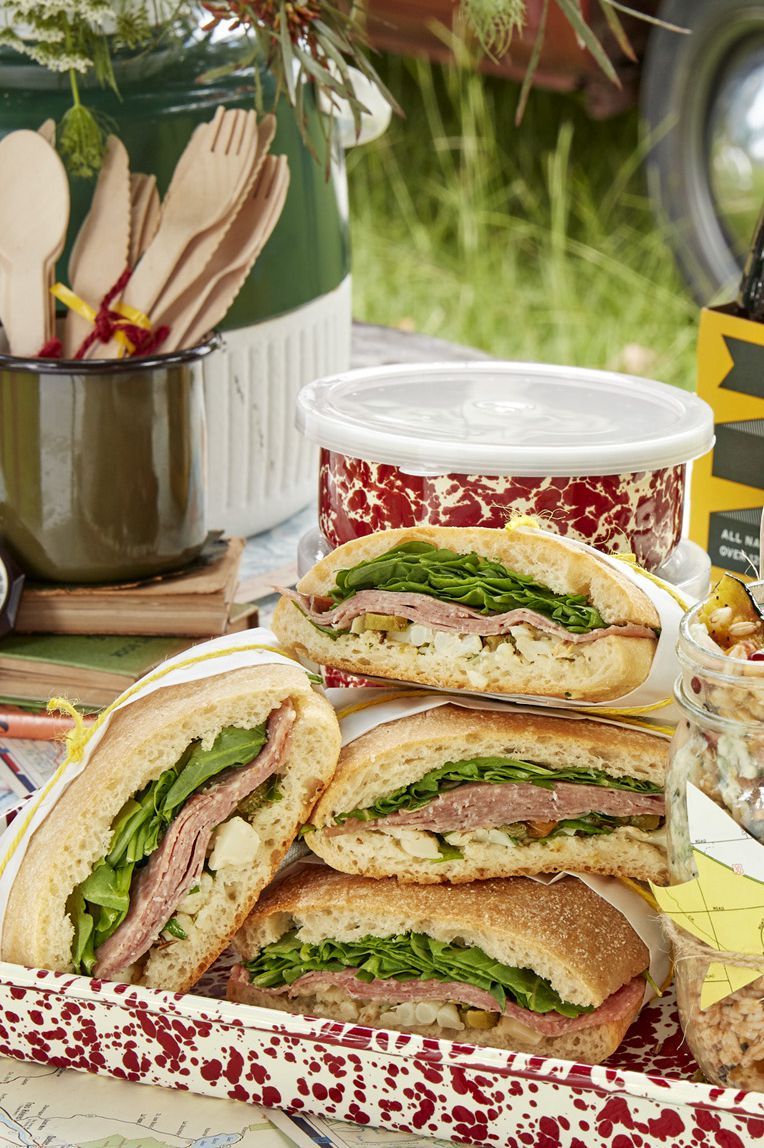 11. Fruit basket
Every picnic requires a big basket of delicious snacks, including fruits. Dried or fresh, fruit is a major player in many picnic baskets. 
Pick all your favourite summer fruits from your local supermarket (or harvest them in your own garden)!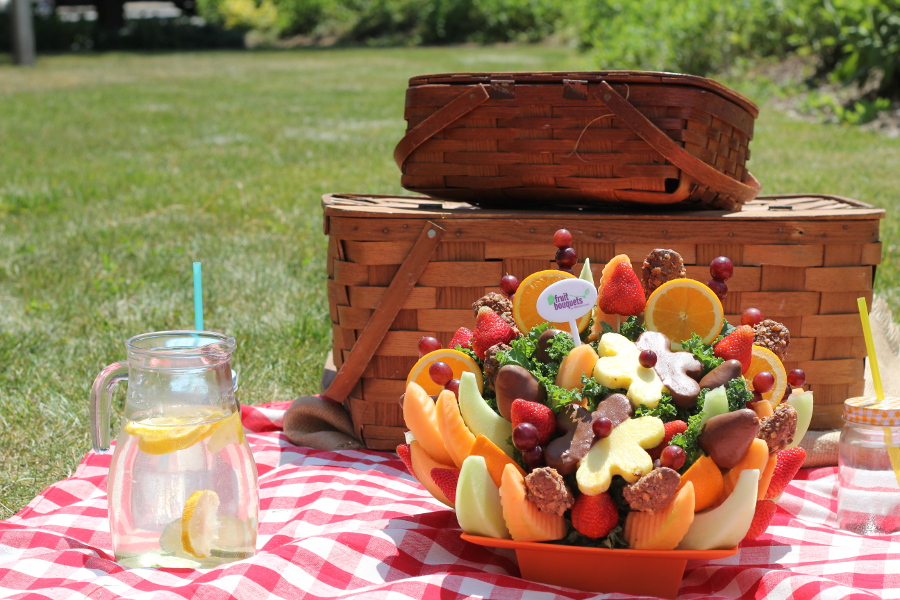 12. Hot dogs
A firm favourite of most kids, you can cook the hot dogs fresh at home and take them with you. Buy some buns to go with it and pack your favourite condiments and sauces. If you like a little bit of kick, try this spicy chipotle chilli cheese dog recipe!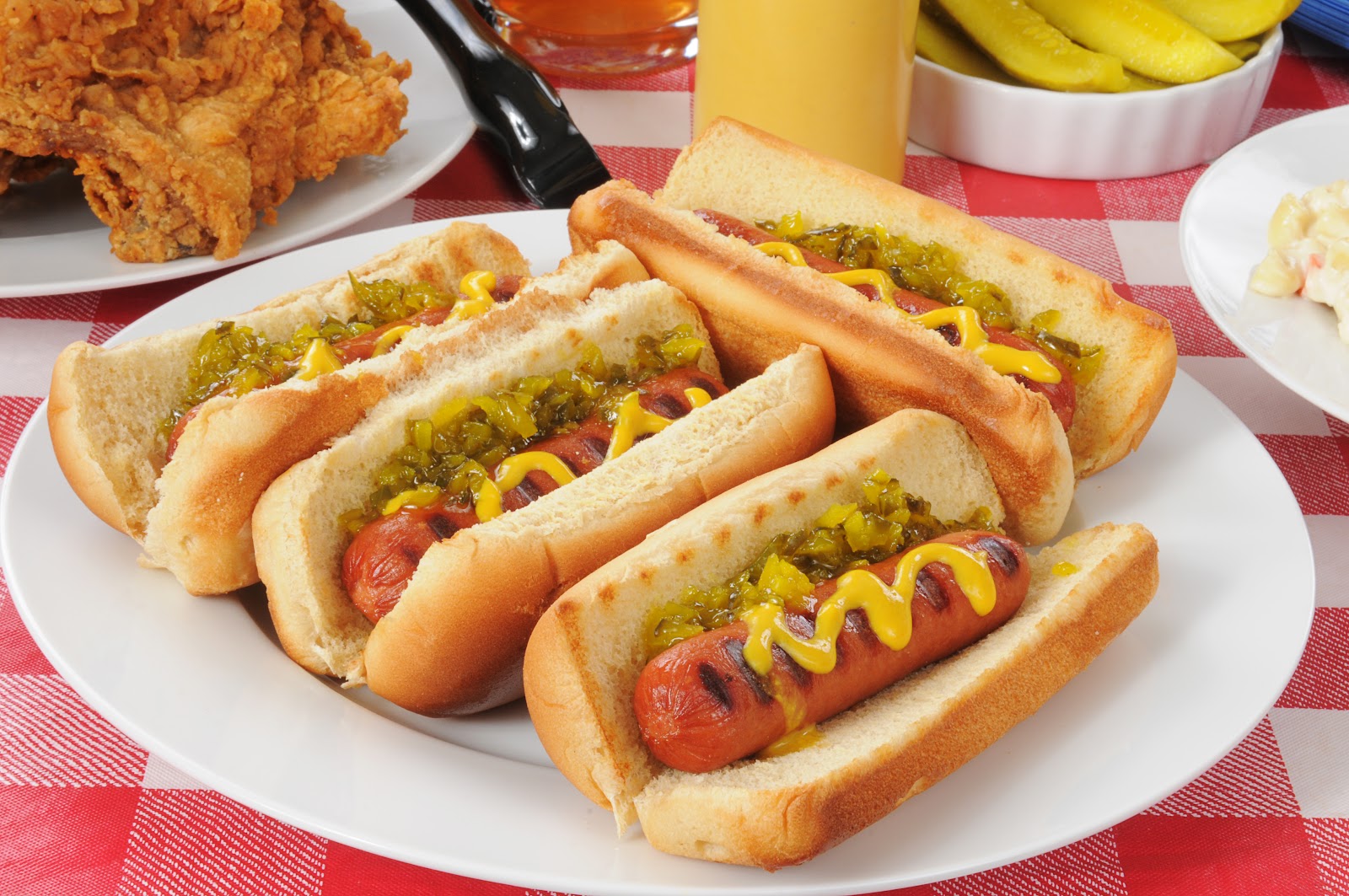 13. Campfire s'mores
Combine marshmallows, chocolate, graham crackers for a summery picnic delight! These traditional Campfire S'mores are an easy no-bake treat to be enjoyed all summer long. This recipe only needs at least three ingredients!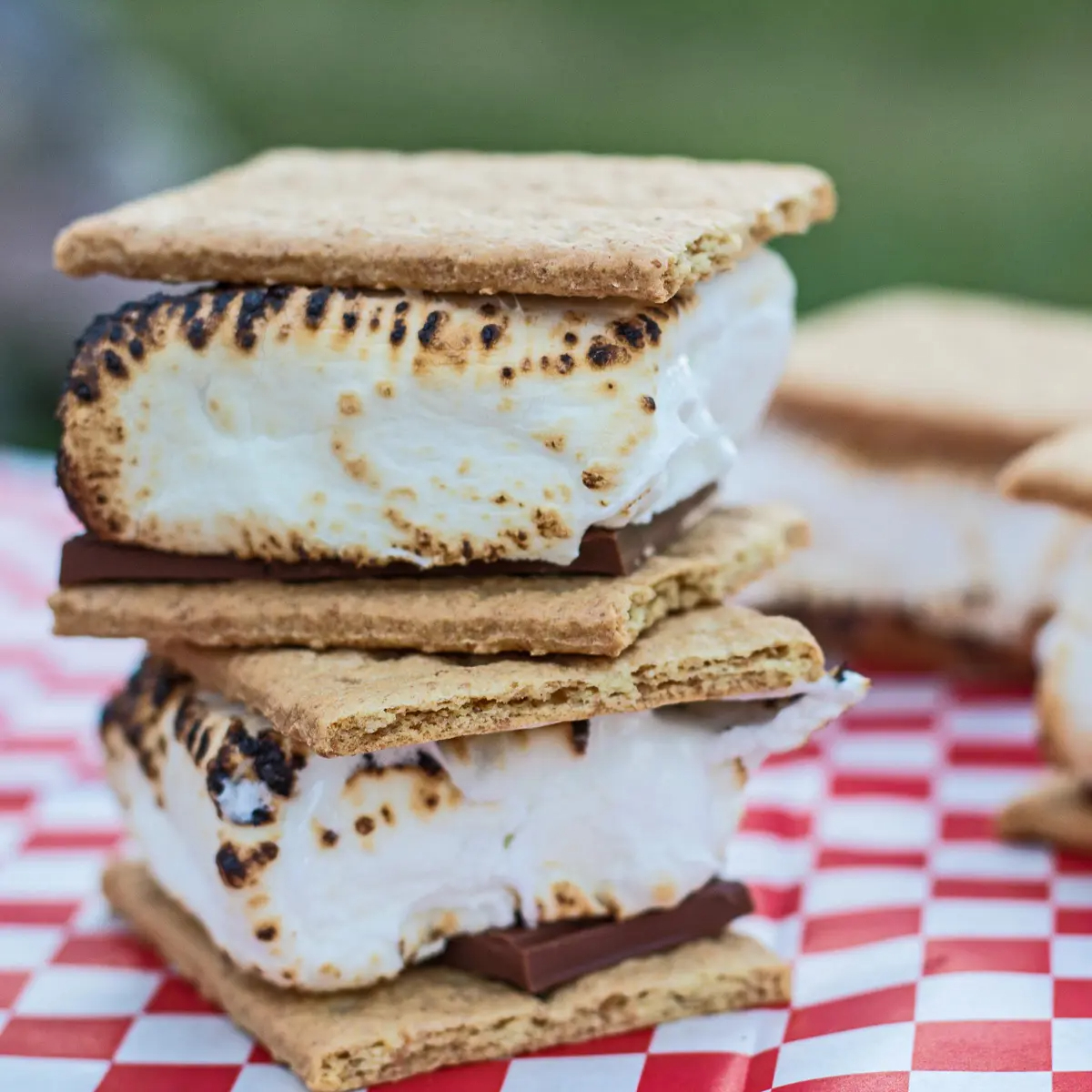 14. Picnic bars
A favourite picnic dessert, picnic bars are perfect for your chocolate cravings! With three layers of chocolatey goodness, these bars won't steer you wrong. Get the recipe here.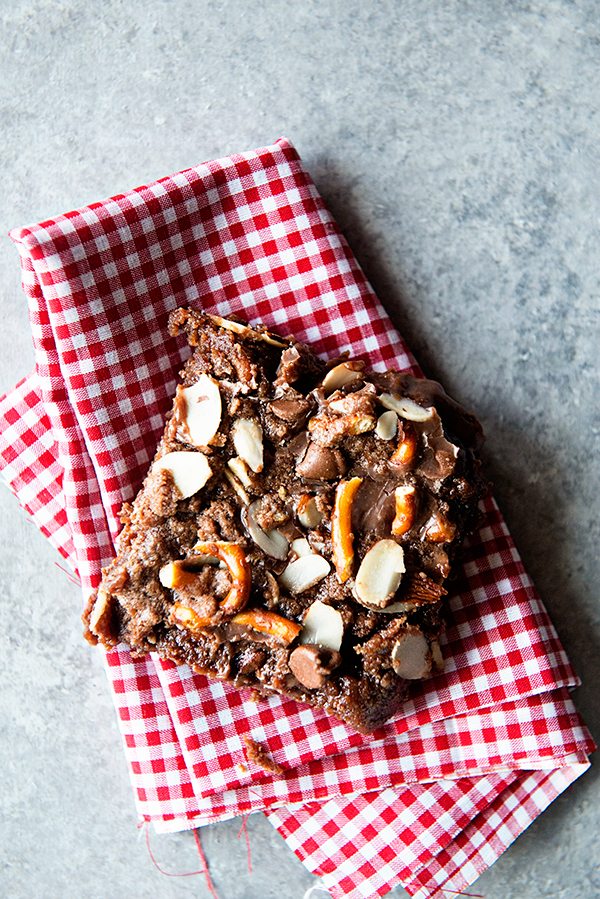 15. Summer punch drink
Like parties, you can't host a picnic without summery drinks like punches! Chock full of fresh fruit, this refreshing drink will hit the spot with both young and old alike on a hot summer day!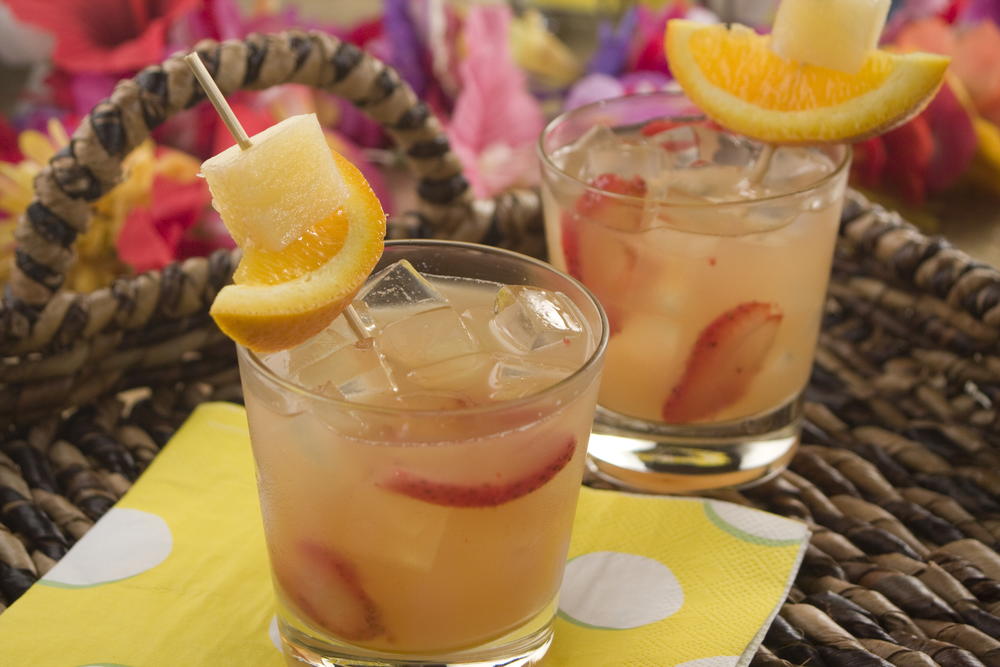 ---
Fun Outdoor Games
Keep your picnic day even more fun and exciting by playing backyard games! Whatever you pick, these games are sure to give you hours of entertainment.
All are ideal for playing with kids and adults alike, promising you a true challenge!
---
16. Human ring toss
A twist on the standard ring toss game! Use inflated rubber rings with humans as the poles, and whoever catches the most is the winner! Prepare three inflatable pool rings per team.
17. Art contest
A fun way to let loose and get those creative juices flowing! Prepare a portable easel and some paint colours with brushes.
Ask them to paint the garden scene, and the person who made the most beautiful artwork is the winner! Alternatively, go for a chalk drawing contest.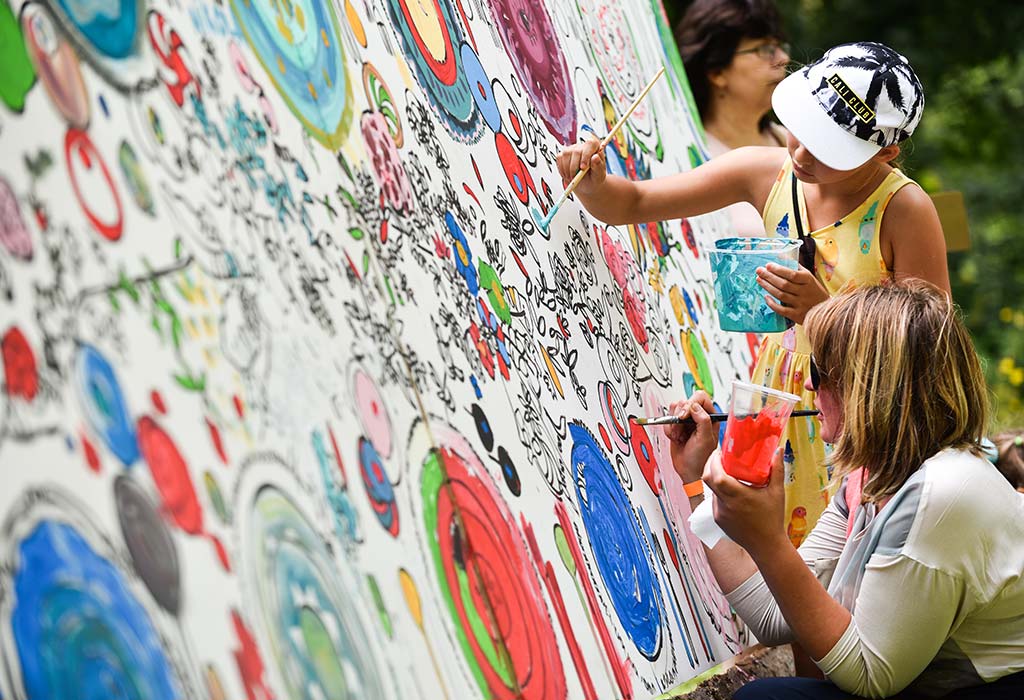 18. 4-legged race bands
It's all about teamwork and balance! See who can get to the finish line the quickest.
Get a couple of pieces of fabric or strings and divide your family members into teams of two. Tie up the ankles of the pairs of duos together. Whichever two-people group crosses the finish line first wins!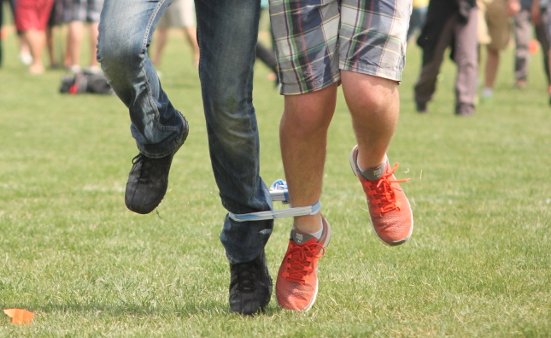 19. Tug of war
Tug-of-war is a traditional team game where you pull the rope to your side to get the flag over. You could add some difficulty to it by having the players stand on top of a box or crate.
20. Picnic bowling
Set up your own version of DIY picnic bowling! Prepare seven to ten plastic water bottles and fill them up with sand, pebbles, and stones.
To extend the fun into the late evening, add some glow sticks into the bottles to make them stand out.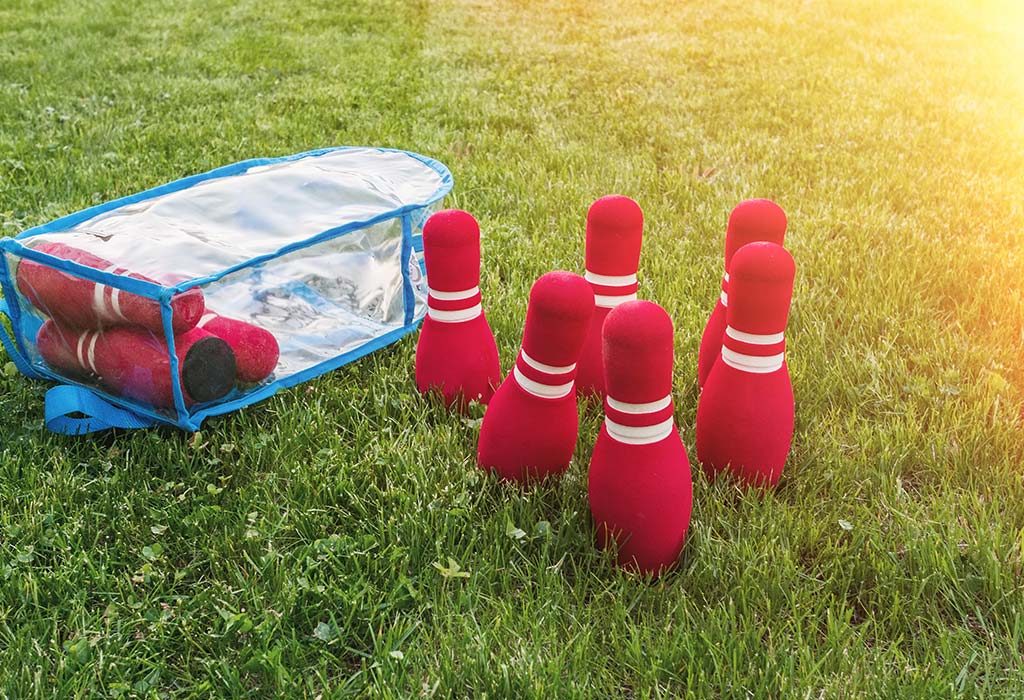 21. Bean bag toss
A very simple but effective way to practice under and overhand throwing. All you need is bean bags, a bucket or hoops. For a complete guide, check out this DIY!
The game can be played with either 2 or 4 players.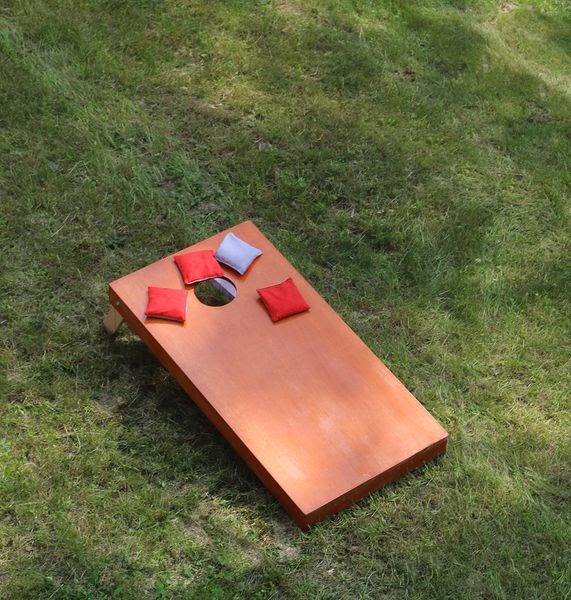 22. Backyard field hockey
All you need are pool noodles, balloons and some laundry baskets as 'goals'. This version of backyard hockey is perfect for both kids and adults alike!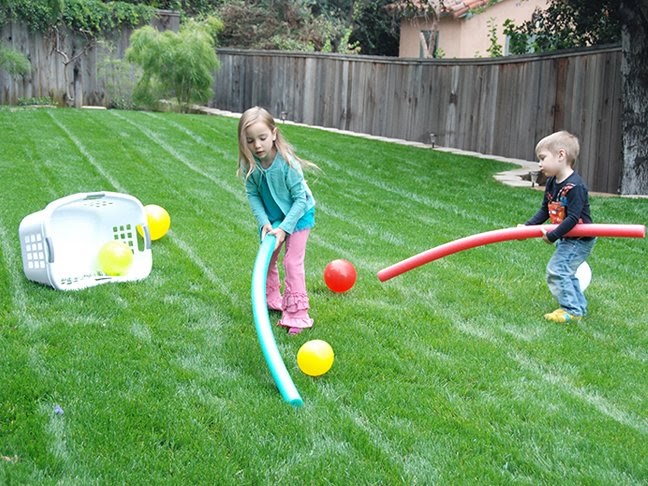 23. DIY giant kerplunk
An old-school game that you can recreate in your backyard with some low-cost materials. Grab some metal meshing, plastic balls and garden or bamboo sticks, and you're good to go.
Lots of fun guaranteed!
24. Water cup races
A fun game to play outdoors with water guns or water squirters of your choice! This water game works great for picnics, parties, BBQs, or just to keep the kids busy this summer.
Place plastic cups on strings and race them along the string. Aim the cups using the water guns.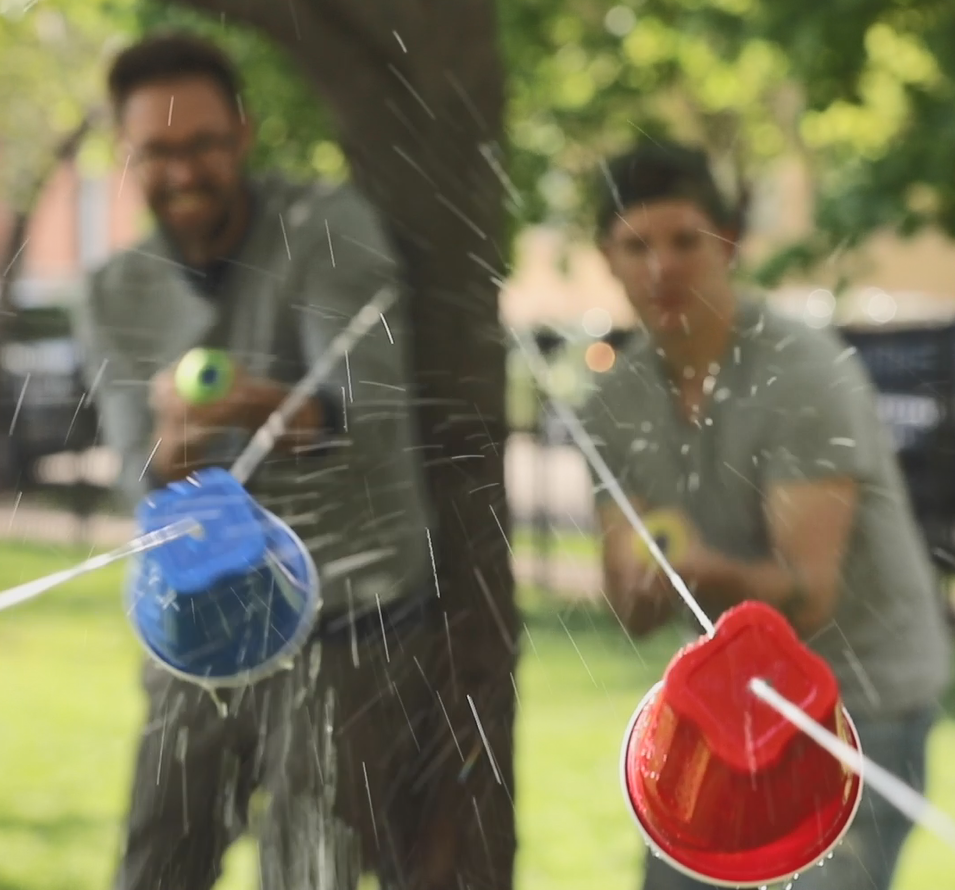 25. Board games
Just because you're outside doesn't mean you can't bring your favourite board games out. Picnics can be a great time to get a new board game – an old classic – on the table (or on the blanket).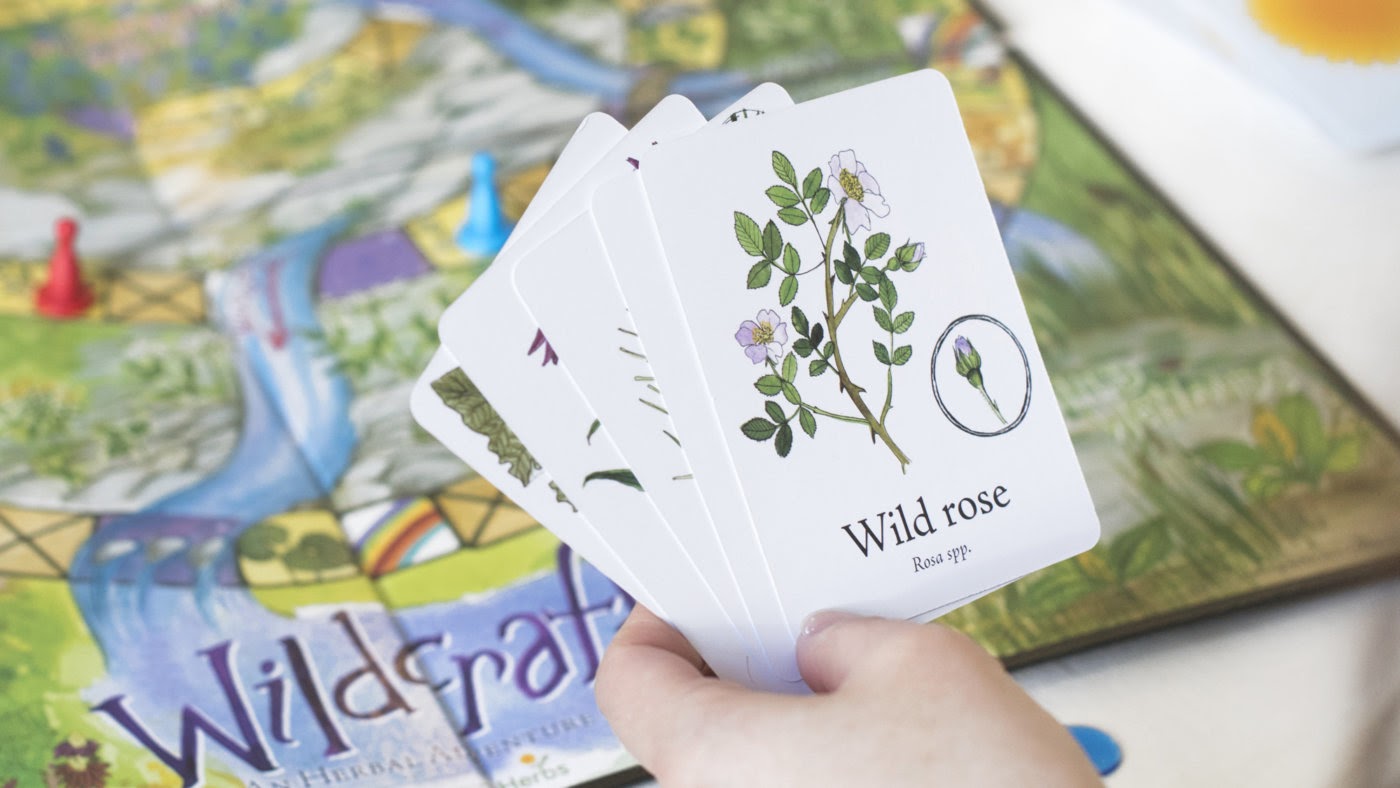 ---
Decorations
These decoration ideas can enhance the overall experience, turning a traditional picnic into a trendy one.
---
26. Use fresh flowers
Flowers are a fantastic way to set the mood and embrace the outdoor setting. Putting a bundle of flowers can also put a spin on a classic midday picnic.
Consider using a glass vase to create a beautiful centrepiece.
27. Comfy outdoor pillows
Pillows are essential for outdoor parties, especially picnics. For floor seating arrangements, they provided extended comfort. Include some blankets if your picnic party will hold out into the late evening.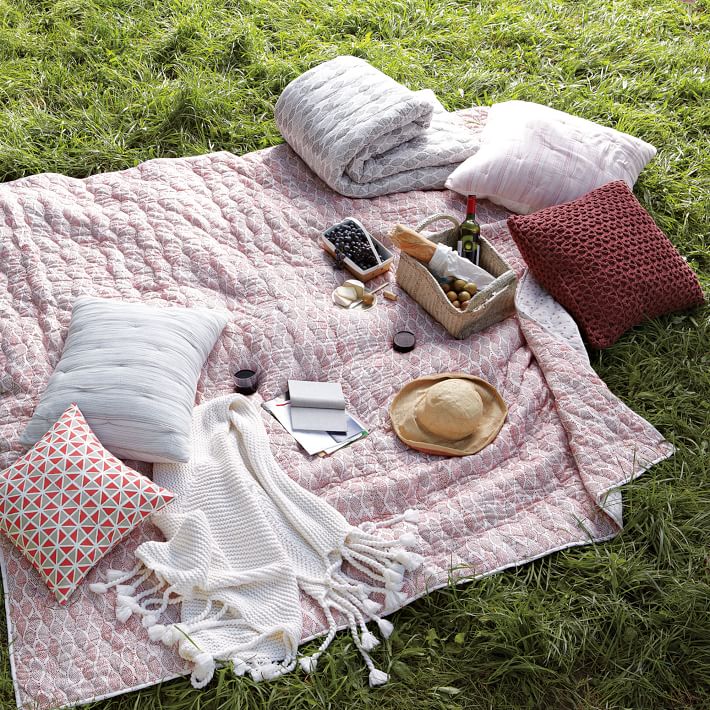 28. Tapestry as a picnic blanket
The red and white chequered blankets have been used for picnic blankets over the years. But today, you can take a slightly different approach, such as this tapestry one!
Select a theme and colour of fabric that suits your event. Pill the space will pillows that match the overall theme.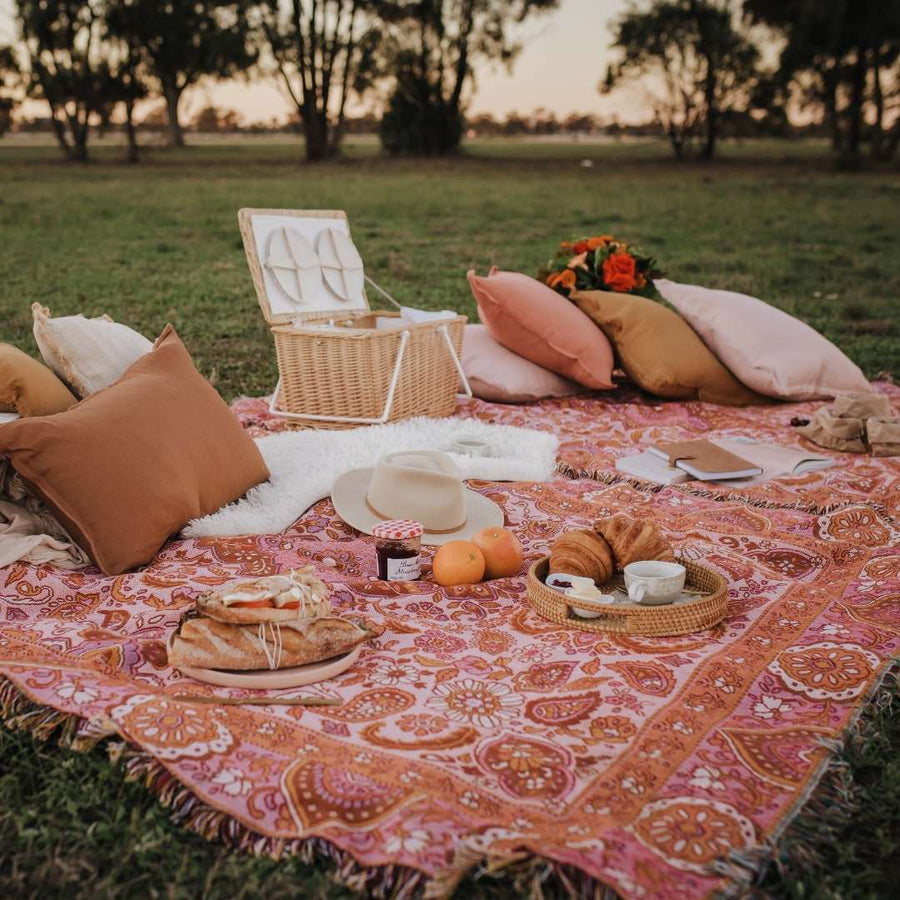 29. Opt for a real glassware
For intimate and small picnics, glassware, as opposed to plastic cups, helps elevate the look and feel of the party. This is especially true if you bring a few wine bottles with you!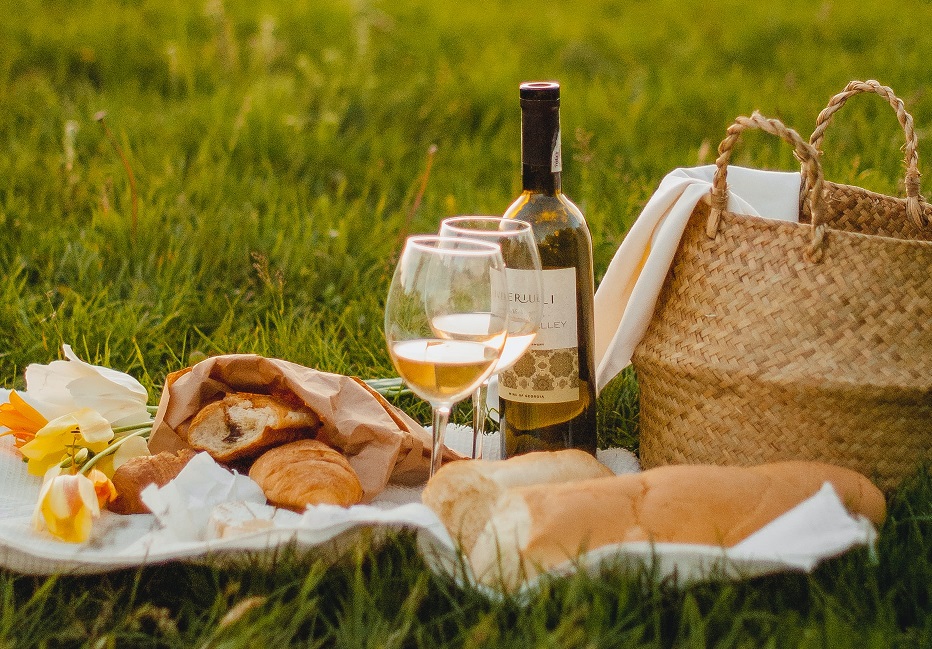 30. Summer picnic charcuterie board
Take a look at that aesthetic and mouth-watering board! Now we're talking! On top of its yummy visuals, a charcuterie board can be the centrepiece of your picnic.
The most important elements include meats, cheeses, savoury accompaniments, sweet accompaniments, and crackers.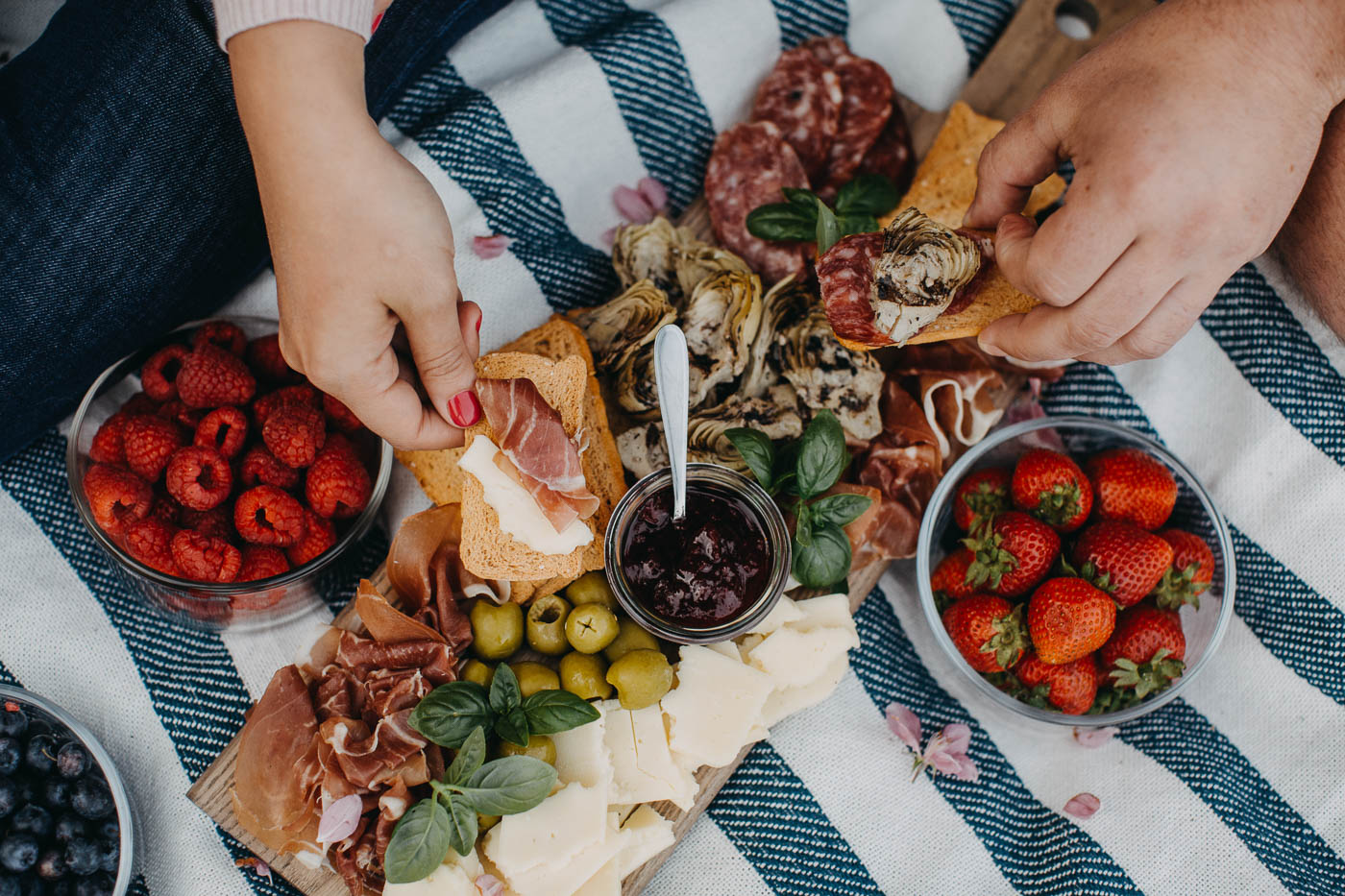 Round-up
Picnic parties are a great way to get outdoors and enjoy the fresh air, particularly in summer. Picnicking in your backyard is no exception.
We hope our list of ideas will help you enhance that experience and turn it into a trendy party your guests won't forget. Let us know in the comments below what plans you've come up with!
The provided FAQs below also help, so make sure to check them out.
Shop BBQs
FAQs