Check out these customers BillyOh Picton Corner Summerhouse and read what they had to say about it! We regularly update our products with the latest customer media, click on an image below to see the full story and all the images!
                                                                                                                                                                                                                                                                                                                   September 2017

Looking for a summerhouse but worried on your garden space? Worry no more because you can always have one that will definitely fit your garden.
"We have checked various websites and we found out that BillyOh has the best value for size and money."
"I did the whole thing on my own as a 73 old pensioner, I feel very pleased with myself..."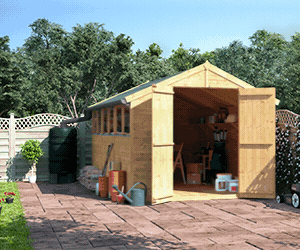 Alternatively, find out more about our BillyOh Reviews here. Or take a look at our advanced guide to summer houses.