In business, what kind of assurance do you watch for to make sure the quality of your products meet the needs of you customers? The answer would be, repeat customers. If they buy from you once, that means they trusted you. But if they buy from you again, this is a strong statement that means you have kept your end of the deal by providing what they are looking for.
Ian's BillyOh Expert Tongue and Groove Apex Workshop is the second product that he purchased following a big log cabin a few years ago. We asked him:
What made you purchase your building from BillyOh?
"What I can say is this is my second purchase from your company firstly being a log cabin a few years back which is fantastic."
Why did you choose this building?
"The reason I purchased this workshop is that after spending some time researching many other suppliers your product in my view came out best for value and quality."
How was your customer experience?
"The delivery driver was prompt and extremely helpful. The easy to follow erection instructions were very clear with some helpful tips so construction was completed without any head-scratching moments."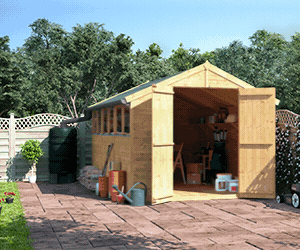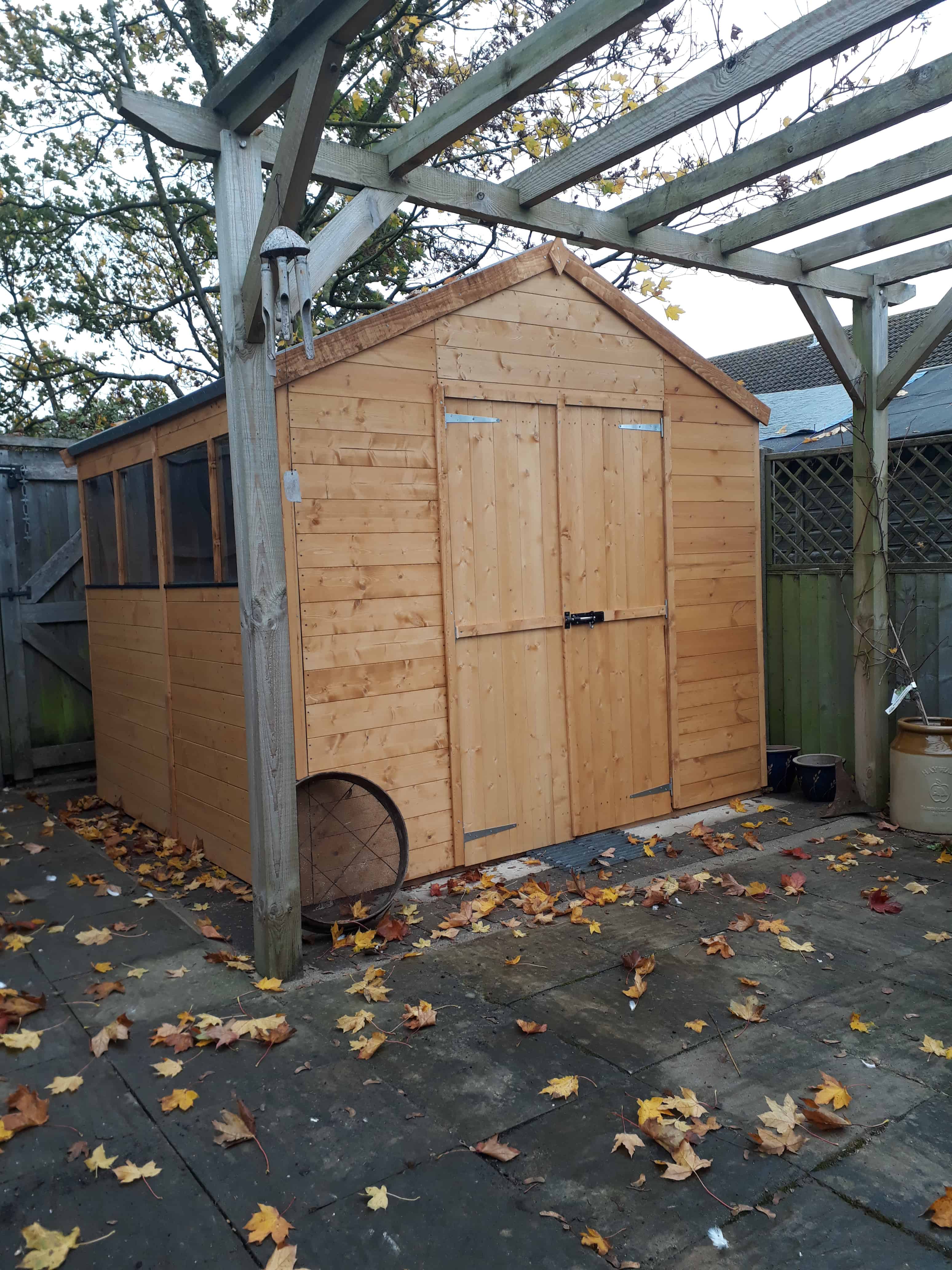 How are you finding the building now?
"Soon after construction, we had a heavy rainstorm and not a single drop entered my new lovely workshop. The shed is now ready for my bikes and tools."
Would you recommend buying from us?
"I have already recommended your company to friends and relatives after our log cabin purchase and will continue to do so after this purchase also."
How did you decorate it?
"I will be painting it with Cuprinol garden shade, colour to be instructed by my boss (the wife)." he seriously said. Though he has not painted the shed yet, Ian couldn't resist sending us a photo of his new workshop.
"From placing my order to delivery the whole experience went very smoothly," he adds.
It is good to know that customers like Ian come back not only for our sheds and log cabins but also for our good customer experience we stand for.