Even the smallest outdoor space can be stylish and inviting enough for a garden retreat. All you need is a few smart garden furniture choices and a bit of creativity to achieve an idyllic patio.
Luckily for you, we've found diverse design & style inspirations for your limited backyard. Now it's up to you how you'll put these ideas into life!
1. Vintage flair
Salvage scores and flea market finds aren't for interior decorating only. Take your vintage treasure outdoors and have a one-of-a-kind-look patio.
Use an old treasure box as the centre table. Add cushions with floral prints on faded aluminium garden furniture. Incorporate folding bistro chairs to offer extra seating.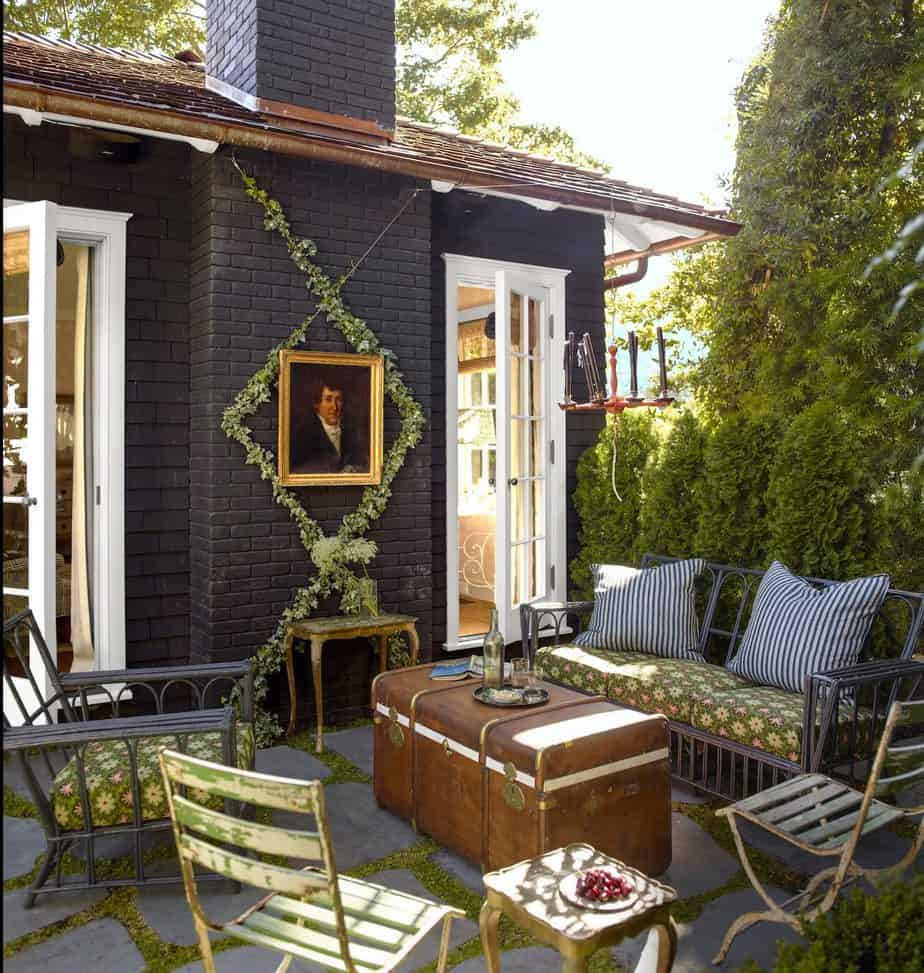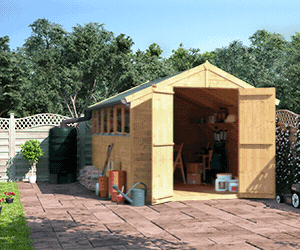 2. Urban oasis
Create a compact patio getaway with a range of tropical foliage in rich colours. Plant banana leaves instead of palms to fit them into the space. Then, introduce bright and soft furnishings to wooden furniture for contrast.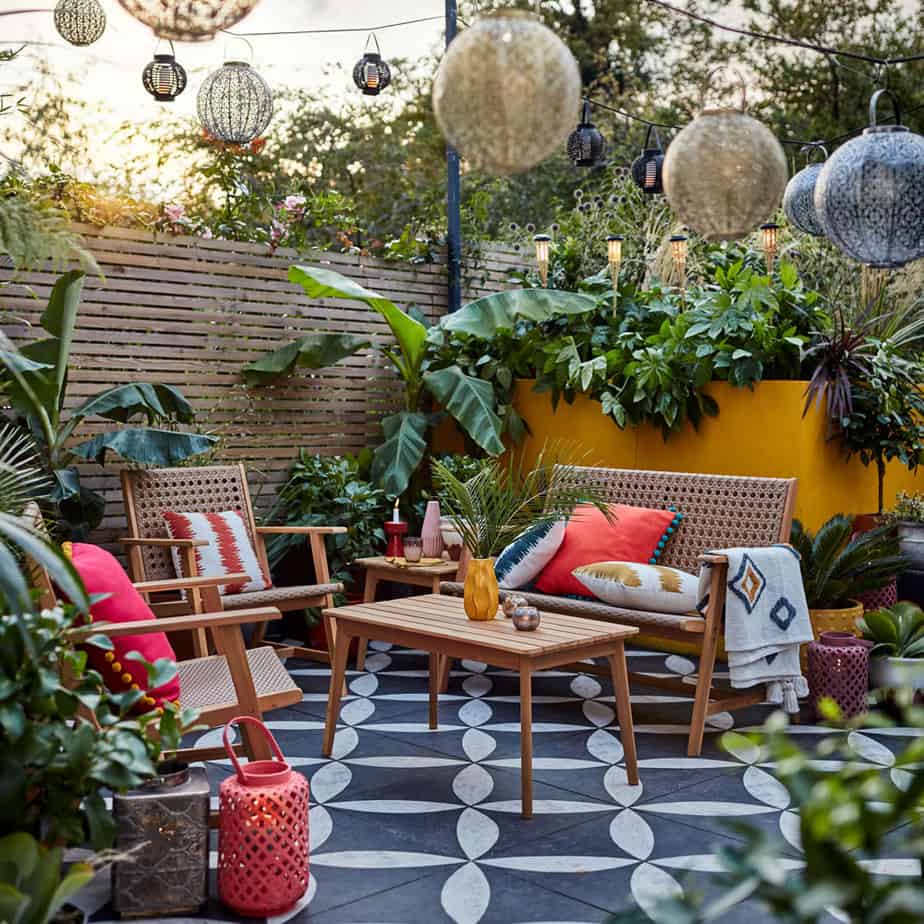 3. Serene structure
A lounge chair paired with a small daybed is enough to create a relaxing ambience. Take a cue from this small patio designed for tranquillity.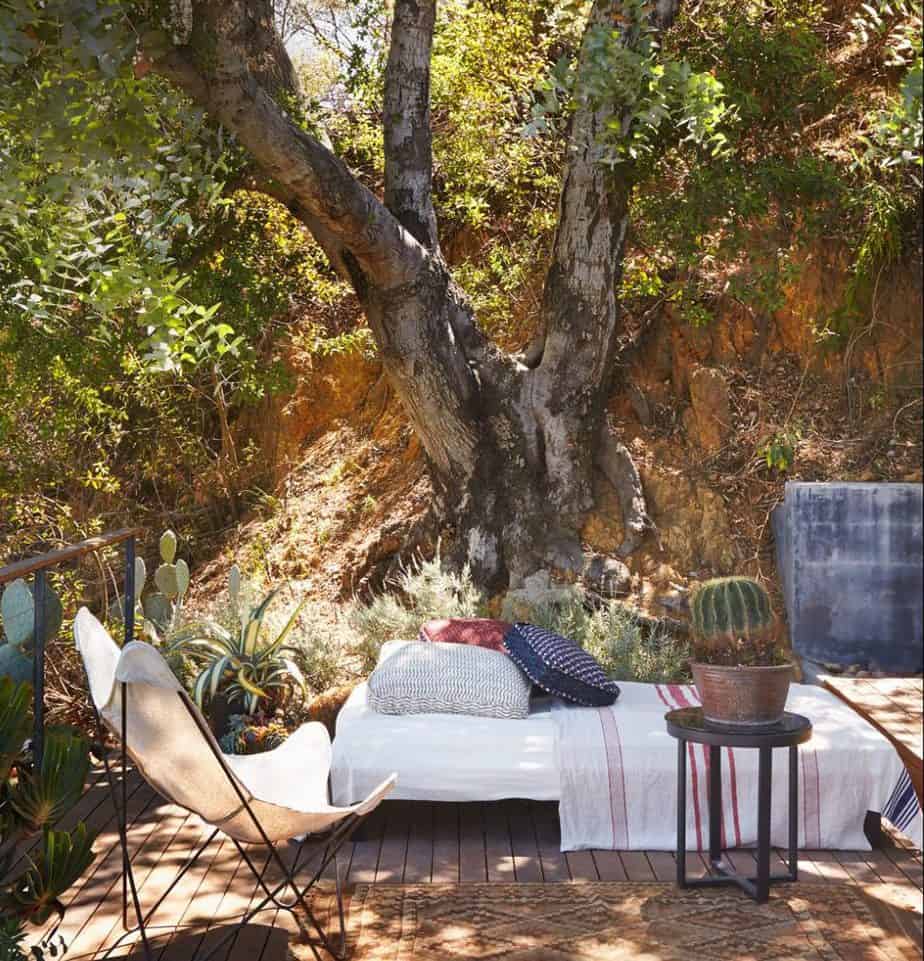 4. Elevate with a fireplace
There's not much going on on this patio, but the roaring outdoor fireplace makes a bold statement. The vine-covered wall serves as the perfect backdrop. And the simple metal furniture offers an ideal entertainment space.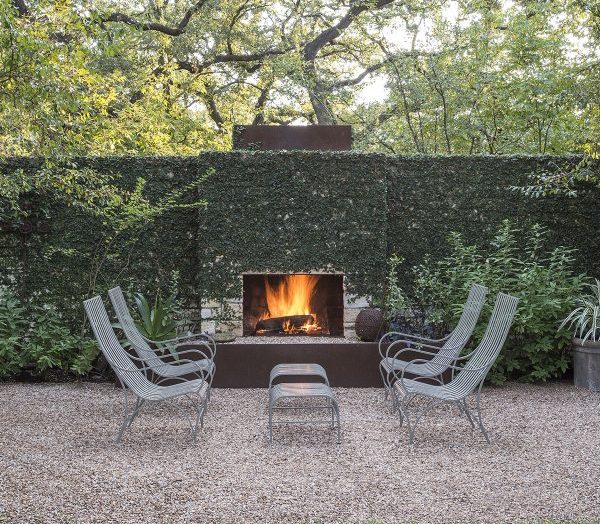 5. Outdoor dining pergola
A half-covered thatched pergola that provides both light and shade. The greenery surrounding the small dining spot makes the space feel heavenly. Add a simple pendant light to maximise your patio into the late evening.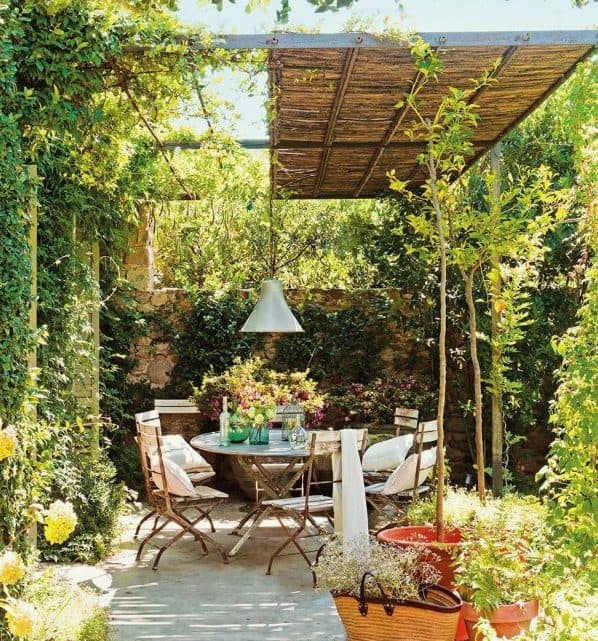 6. L-shaped furniture
Corner sofas are known for their versatile design and functionality. The L-shaped feature can fit perfectly on small patios, giving you extra room for other decors.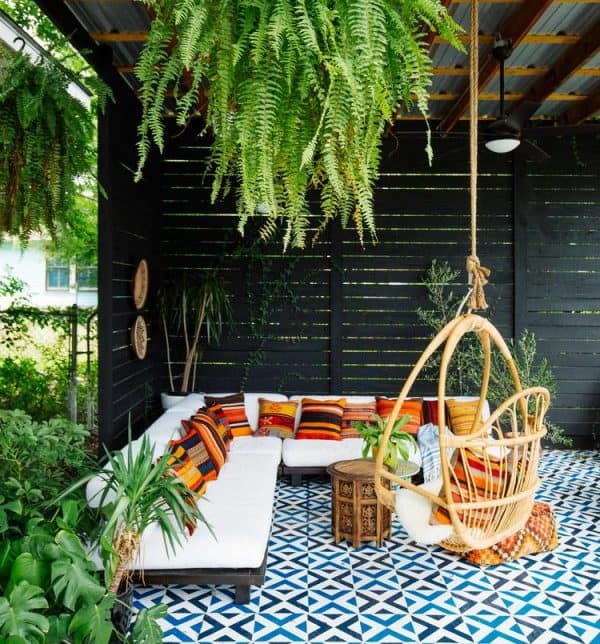 7. A table for two
Giving off a major Parisian vibe, this small bistro set offers a good lunchtime getaway. Set a table for two on your patio or balcony and cover it with fabric. Don't forget to add lanterns and a decorative bouquet as the centrepiece!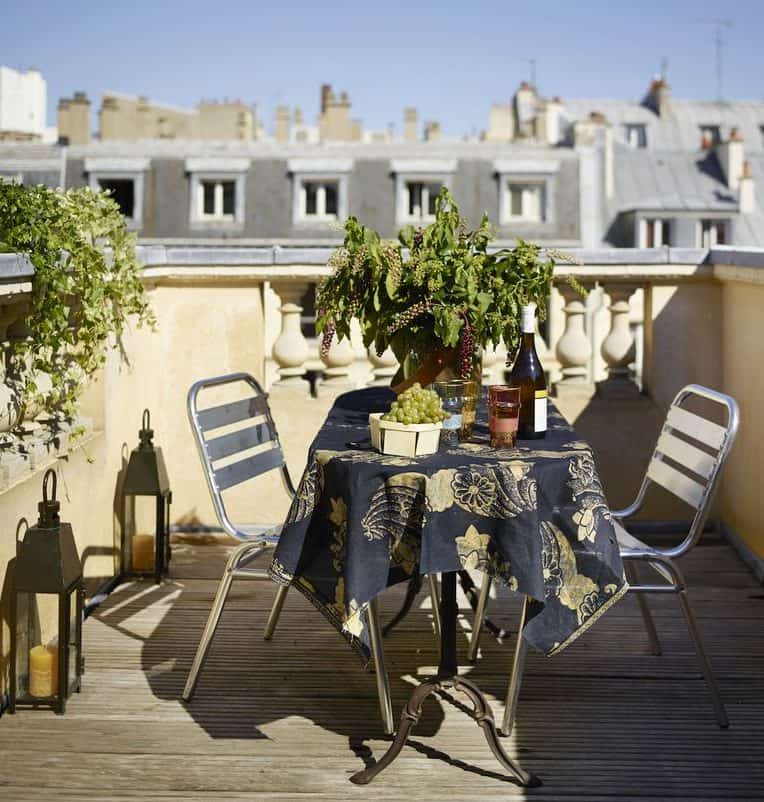 8. Theatrical
Got a spare wall on your patio that needs transforming? Install a projector screen, fairy lights and scatter comfy cushions around. A simple like this can help you make your dream outdoor cinema.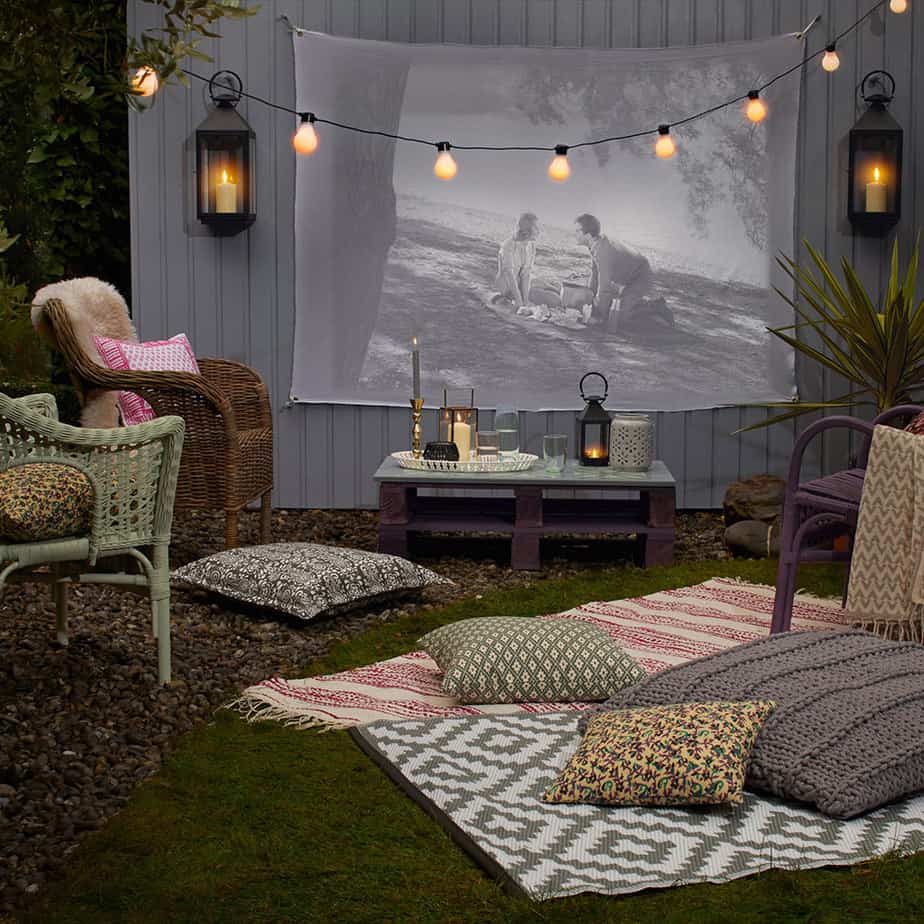 9. Work your shed
A tiny backyard could offer a dedicated space for a hobby, work, or mini self-care sanctuary. But only if you own a shed; make it functional and let it serve as your covered patio.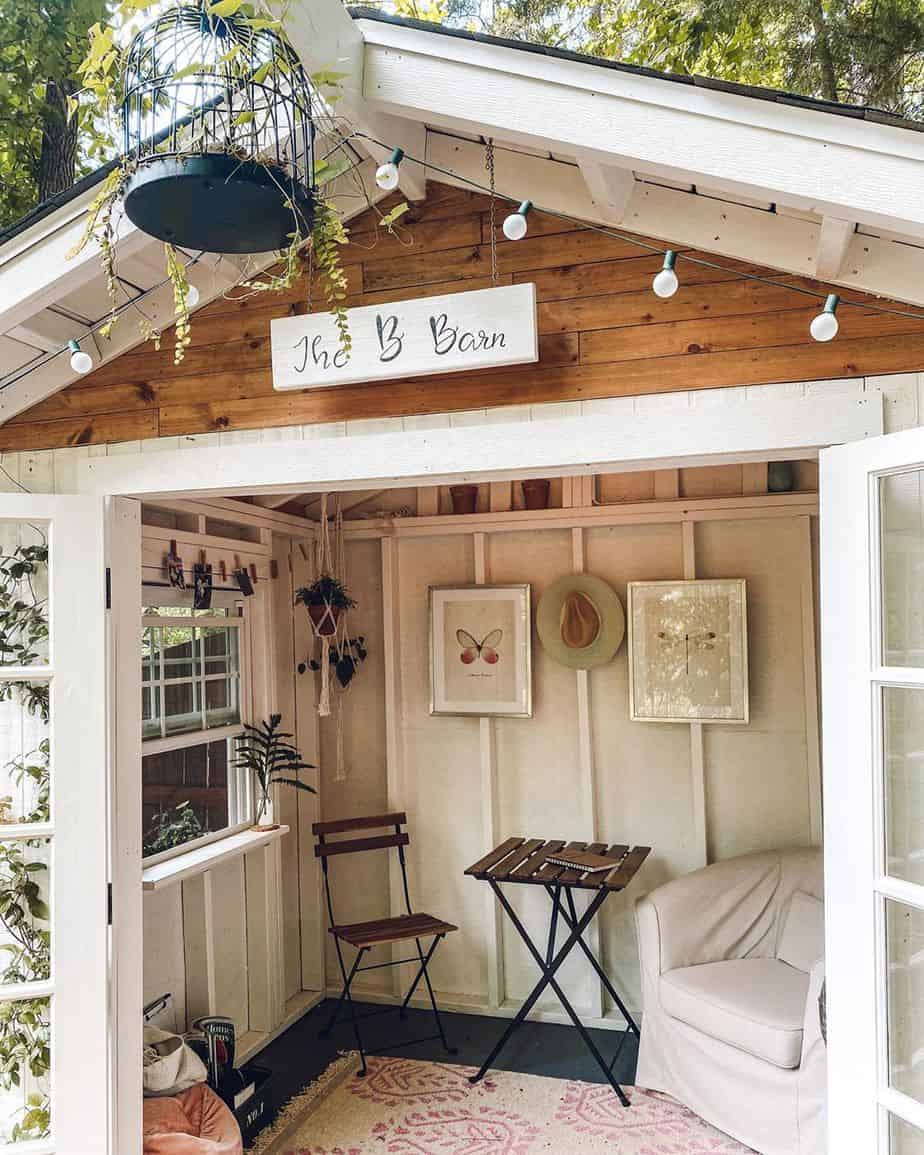 10. Pop in benches
You can't go wrong with a bench for garden seating ideas. This small enclosed patio has benches set against the wooden fence. Add a variety of cushions for a pop of colour, in addition to the plants and garden lights.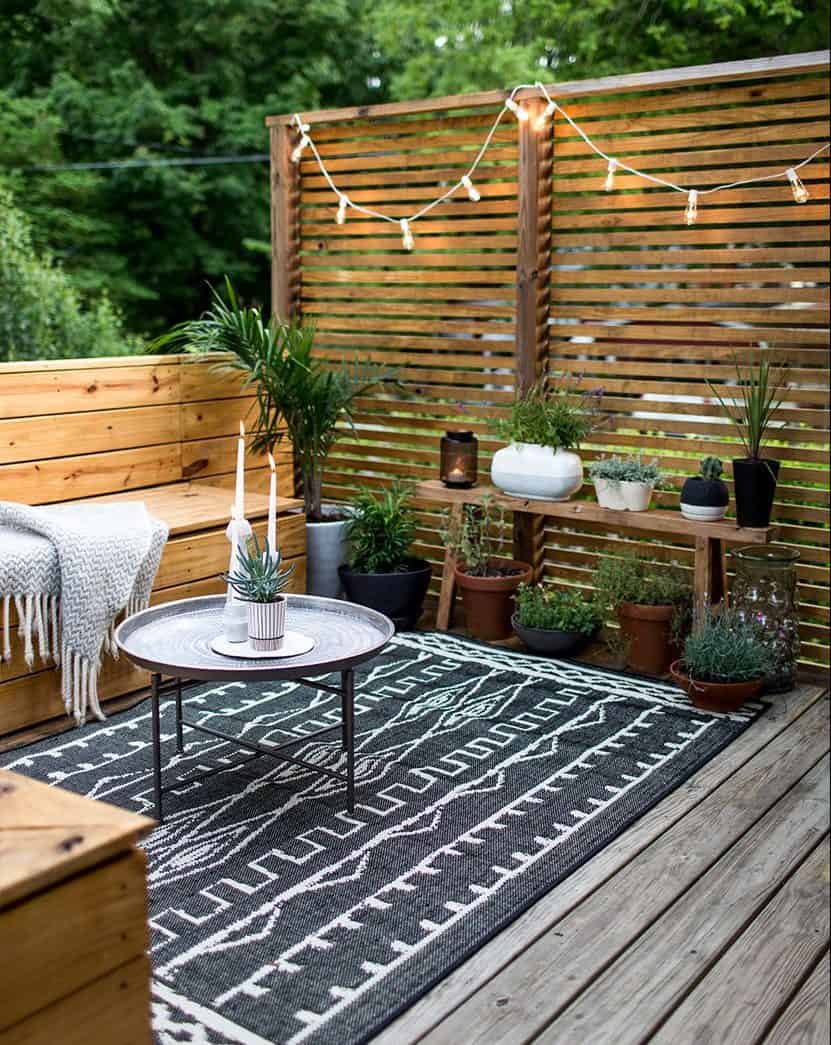 11. Soothe with water
No matter how small or big your patio is, a water feature can add a chic and calming ambience to the space. Have a look at these fountain bowls, perfect for small landscape ideas.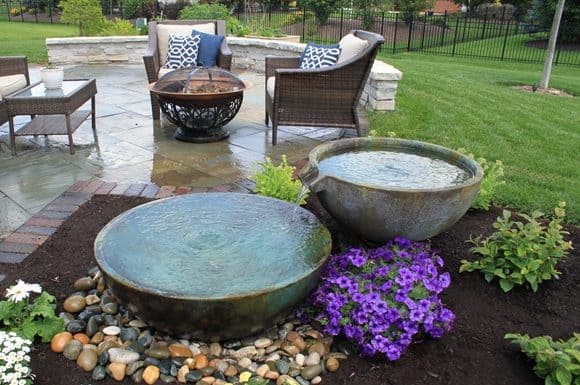 12. Open space
An open space garden layout can make your yard feel bigger. Start with a decked patio with steps up to a lush lawn. Add screening with a fence or low-maintenance shrubs for privacy.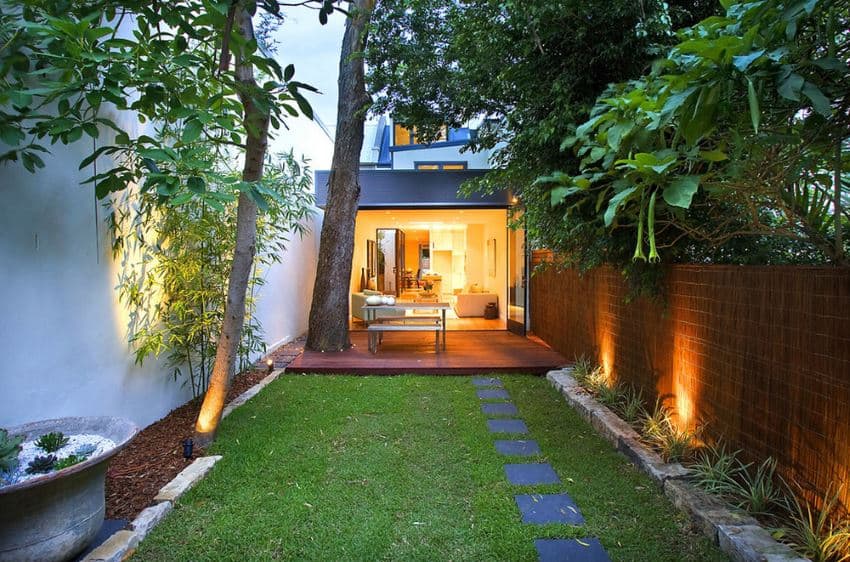 13. Spruce up with a parasol
The good thing about having a small garden or patio is that you don't need to install a huge awning. A parasol setup like this is enough to protect you against the harsh sun.
You can move it around or put it away when you want to sunbathe.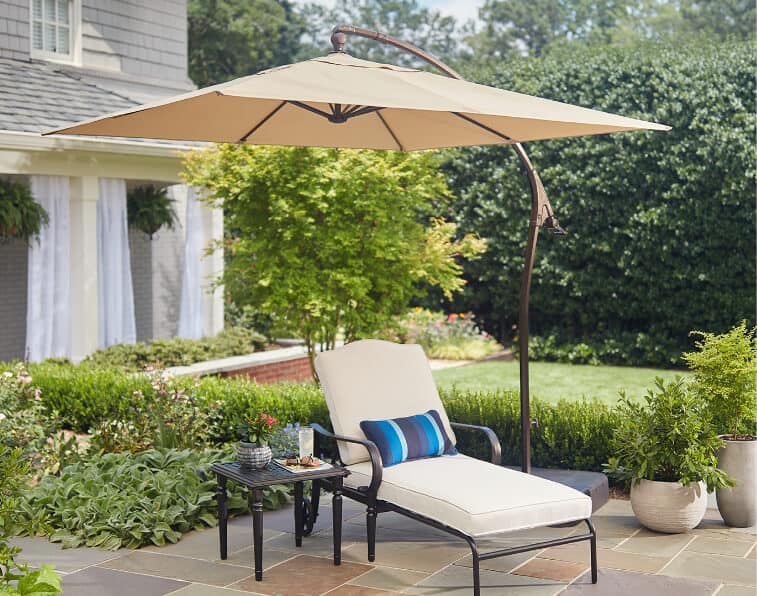 14. Tiny pub
For an ultimate entertainment hub, install a compact yet central garden bar. Think vertically to accommodate a space for the pub. Take a cue from this drop-down bar setup suspended from the wall.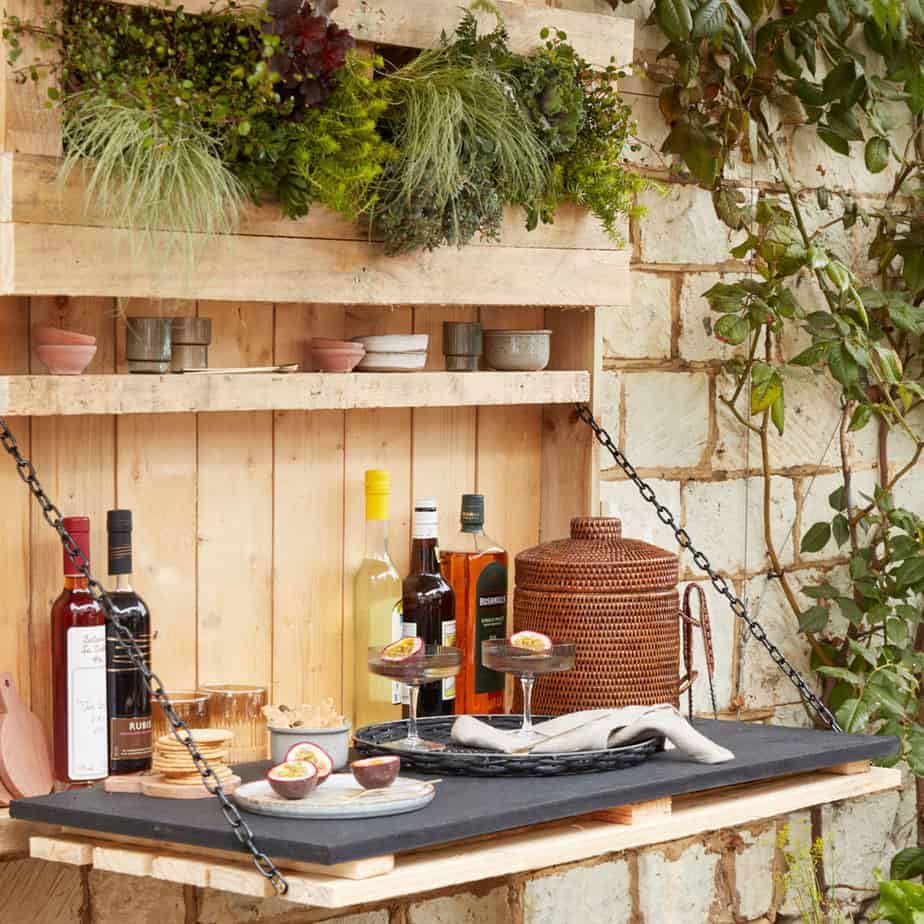 15. Patio Jacuzzi
You can always make room for an outdoor hot tub, even on a small patio. You have to sacrifice a few seating arrangements, but it should work. On this balcony, the owner installed a Jacuzzi next to a two-seater sofa and small coffee table.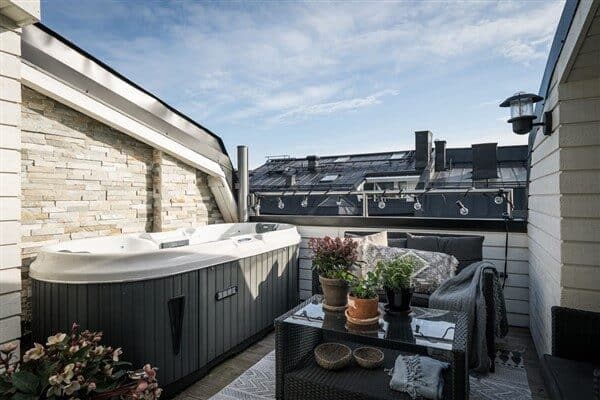 16. Set up a summer house
A fantastic alternative to sheds, a summer house can be the focal point of your tiny patio. In the photo below, the furniture is arranged to the rest of the space to complement the structure.
Opt for neutral colours to keep the yard light and bright.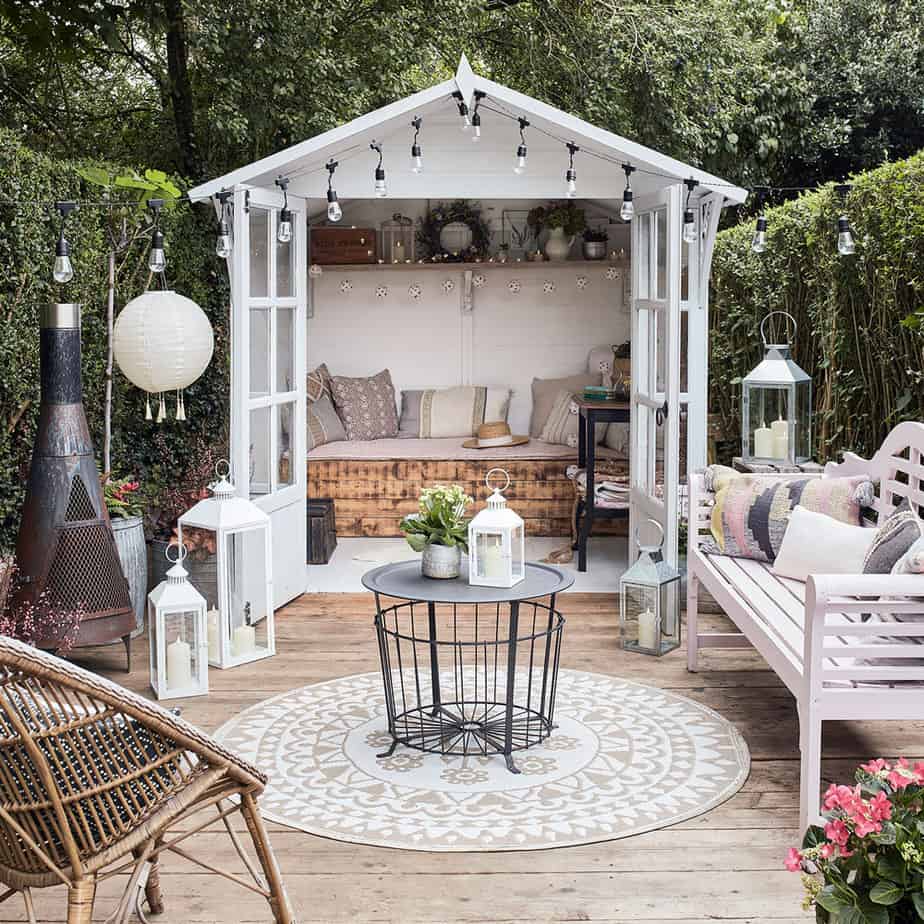 17. Modular furniture
Modular outdoor sets are easy to move and rearrange for different occasions. Incredibly ideal for small gardens, furniture like this can offer the perfect spot for hanging out.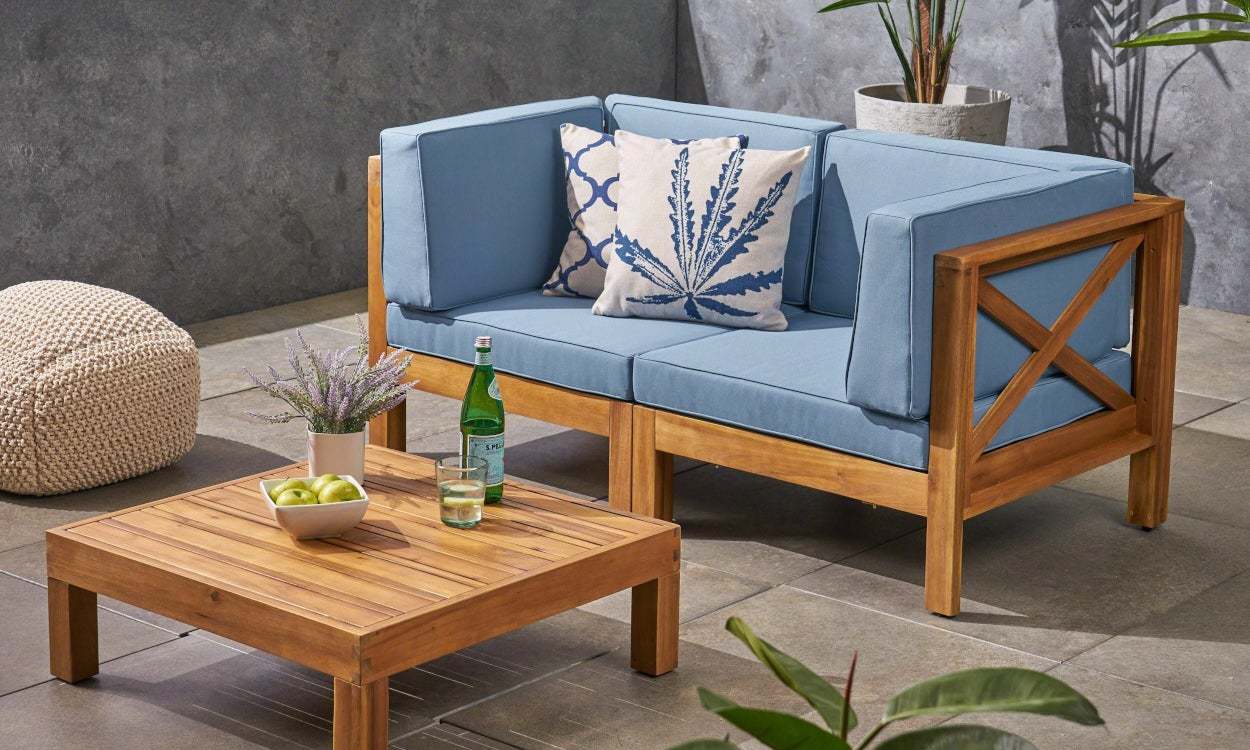 18. Rustic veranda
Another superb way to introduce shade to your tiny patio! The rustic pergola supports a vine while being surrounded by lush greenery. The wicker furniture set doubles the rustic charm of the space.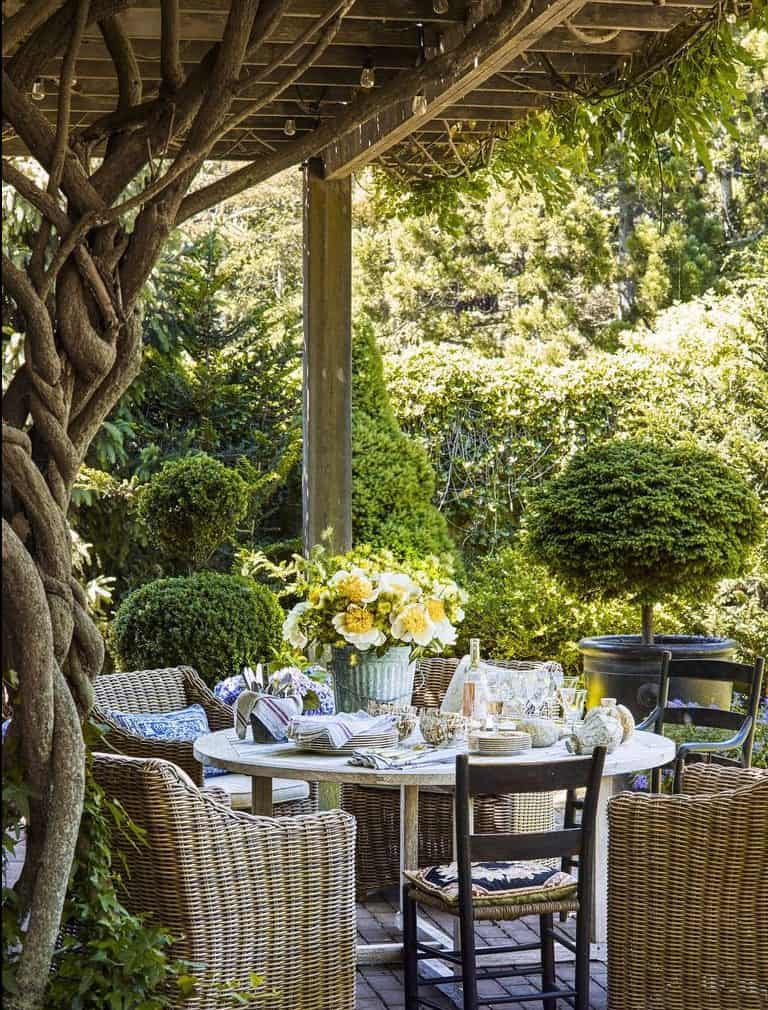 19. Mid-century abode
A cosy and rustic patio setup that gives out the ultimate mid-century vibe. The steel cocktail table is a good starting point, followed by the cushion covered daybed.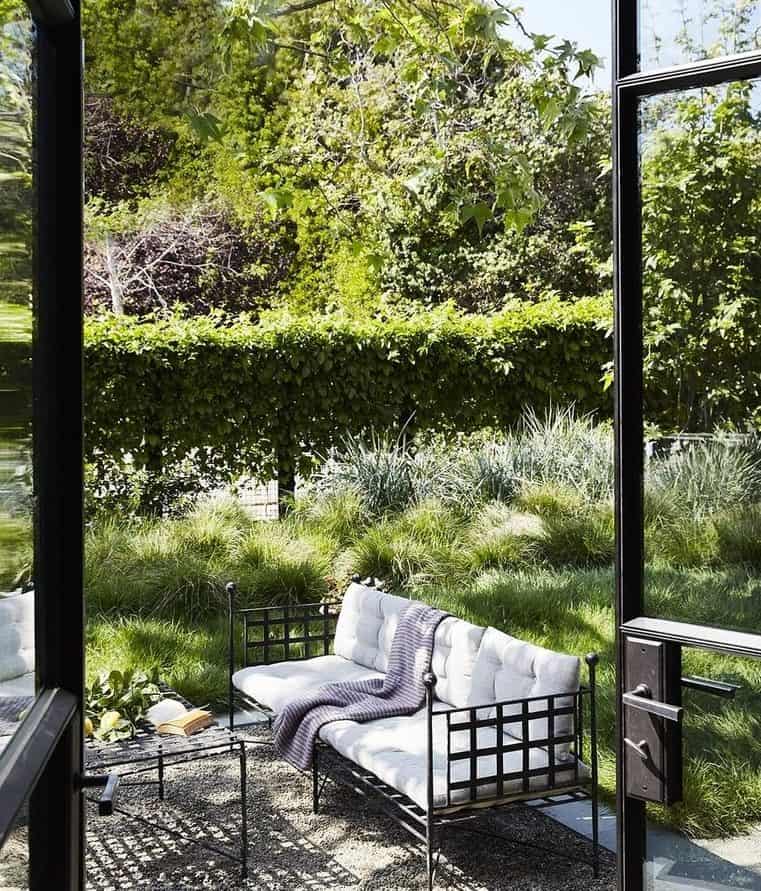 20. Built-in seating
Built-in furniture is also an excellent space-saver seating alternative.  For your small landscaped garden, a setup like this can give your maximum seating. Plus, it can double as a boundary wall for raised beds.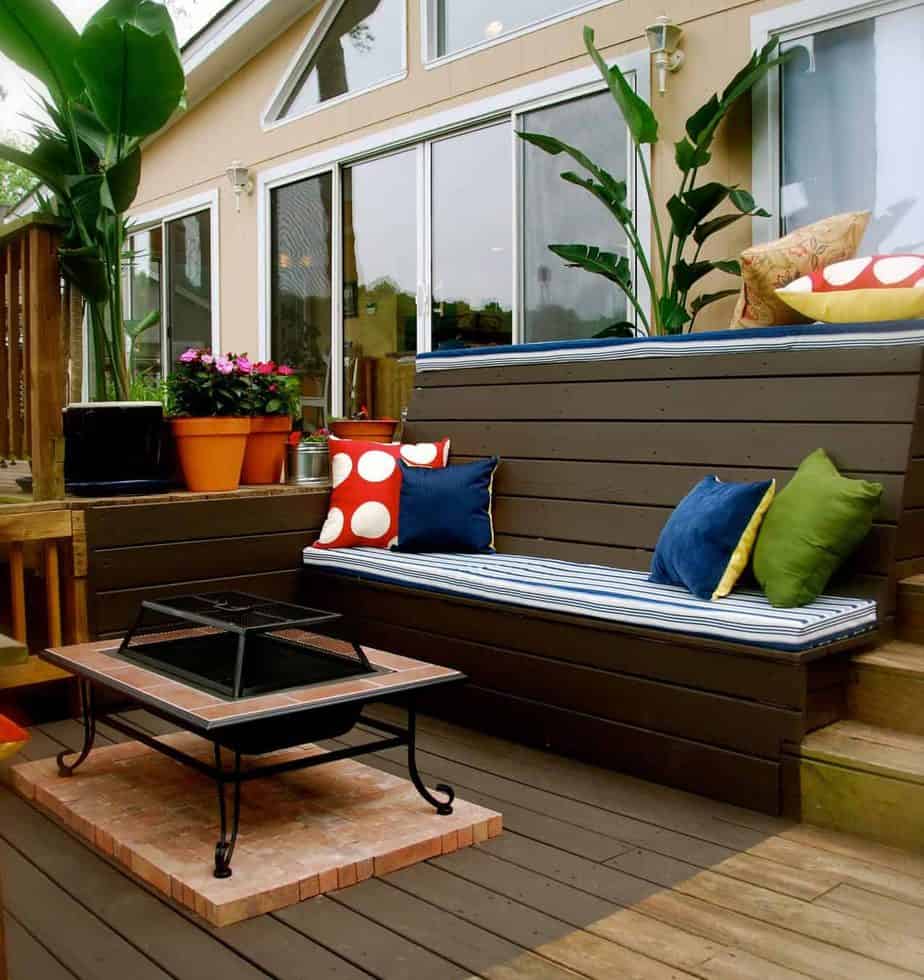 Round-up
Making the most of your petite outdoor space shouldn't be that hard, especially with a guide like this. Consider some planning, and you'd be surprised how these ideas can make a big statement in your small yard.
Lesson learned: don't skimp on style just because you have a limited garden. We hope our inspirations will help you take your compact space to the next level!
Shop Rattan Garden Furniture
FAQs