Do you have a garden that needs some attention? You could be thinking of something as simple as planting new flowers, a sunroom, or adding more trees. 
Even if you're not looking to make radical changes, there are plenty of small ways to improve your garden's appearance and functionality. It's easier than you think to give your outdoor space a budget-friendly makeover, too.
Are you ready to give your backyard a new lease of life? Browse through our curated tips and get started!
1. Blue fence
Paint an old fence and add some garden beds to easily revitalise your backyard. Using a striking colour for your fence and flower beds can really bring your garden to life. 
This is a great garden screening ideas if you'd ask us!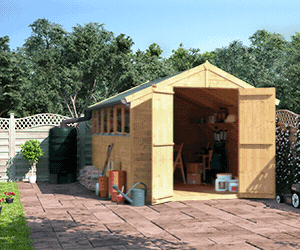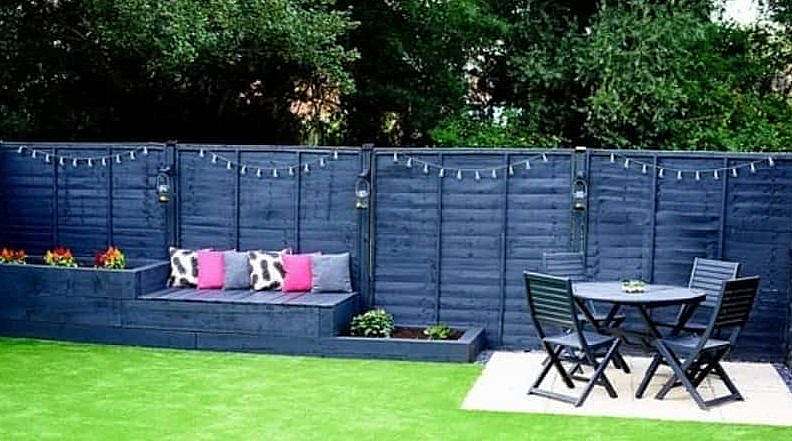 2. Corner deck
Create a comfortable seating area on your decking by adding a cosy sofa and fire pit. Keep it chic with modern, minimalist flower beds and a lush green lawn.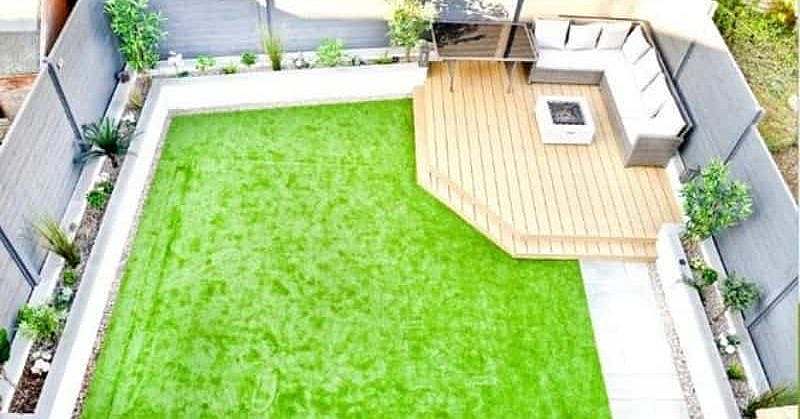 3. Timber fence and garden bed
Using the same material for the fence and the garden bed always looks great. Using pebbles instead of soil for your flower beds can help keep them much tidier and prevent pesky weeds coming through.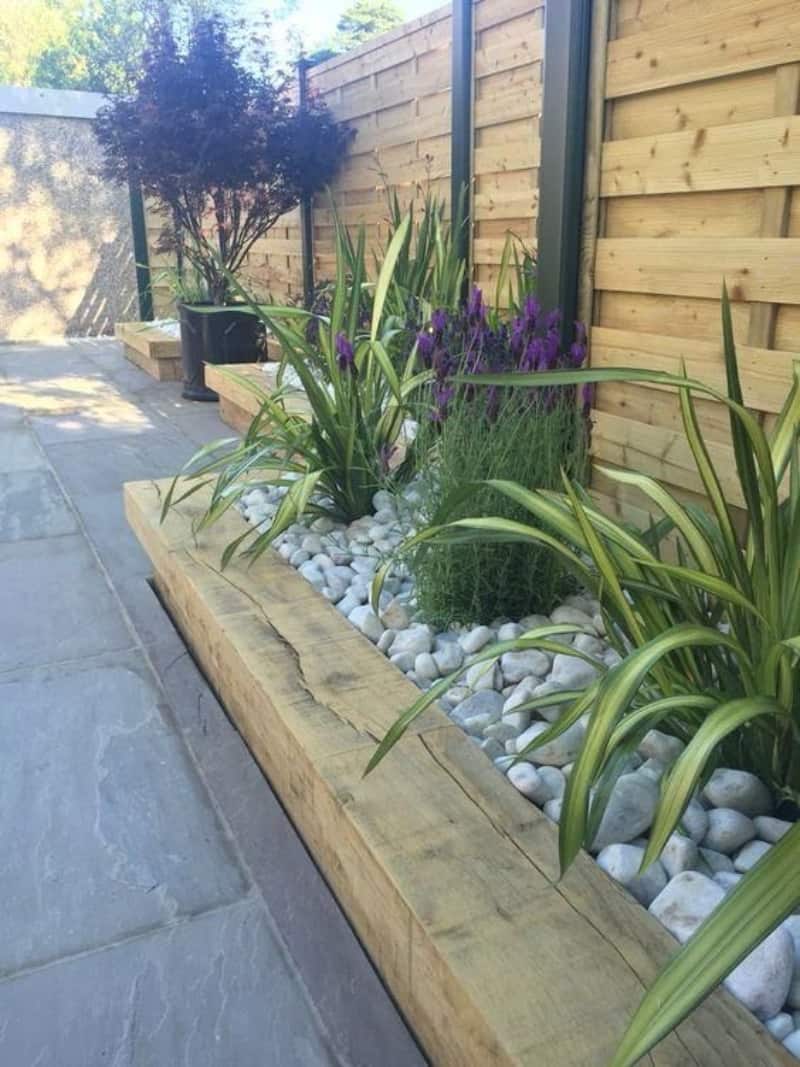 4. Cosy side yard
Side gardens can be overlooked, but with the right planting  and some comfortable seating they can be a relaxing place to rest in the afternoons.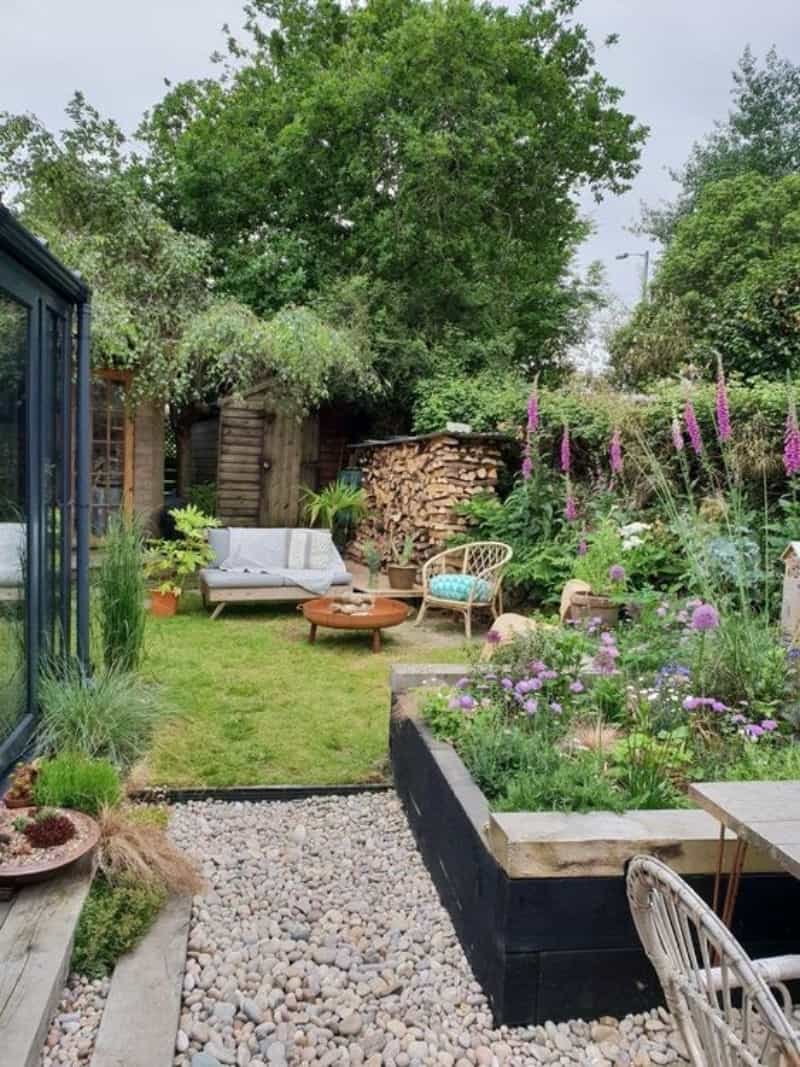 5. Modern planters
Add lights to your perfectly pruned trees for a simple but stylish look.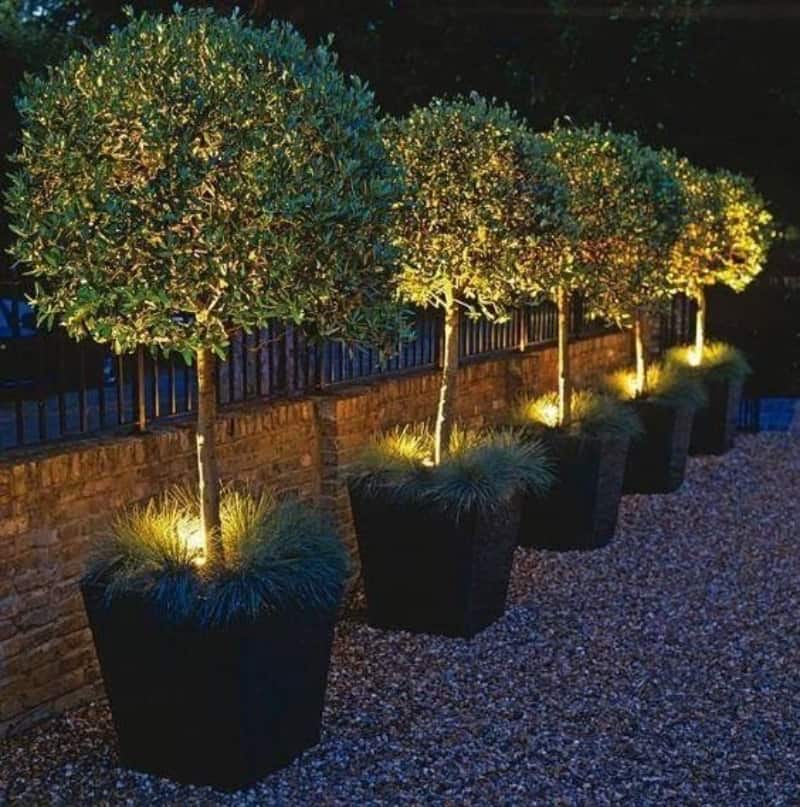 6. Butterfly garden
If you like butterflies, have them visit you by building this simple, corner garden. The flowers will also attract other insects so they won't bother you; you'll be free to enjoy your time in your garden in peace.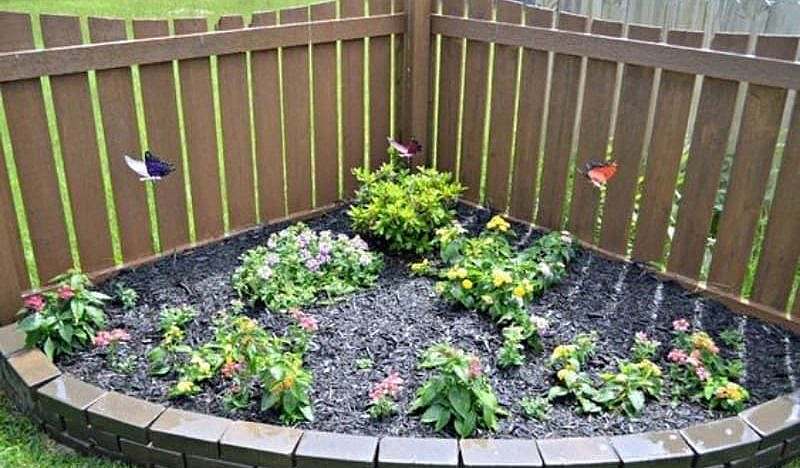 7. Modern garden with fire pit
A simple DIY fire pit and some light pebbles can completely transform your garden. Finish it up with a timber pathway and you're good to go.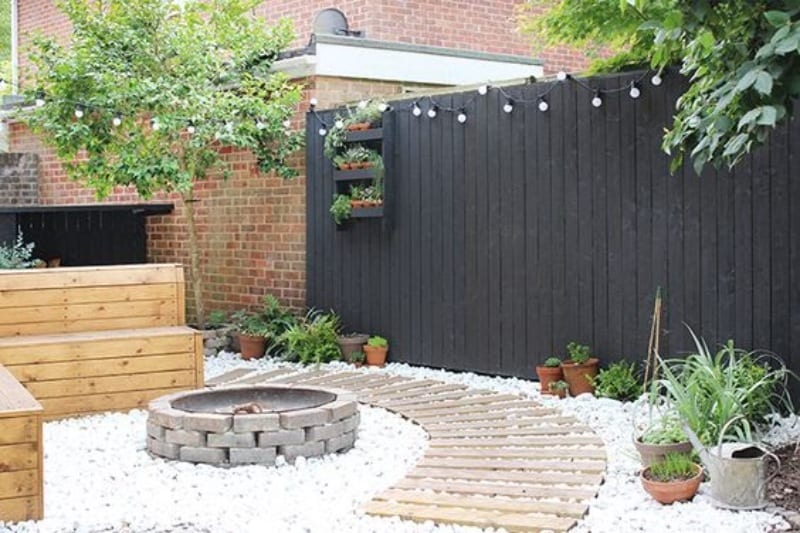 8. All white
Light-coloured fencing will make your garden feel more spacious and provide a simple backdrop for your trees and plants. Pair it with white cushions and sofas to give your garden a contemporary transformation.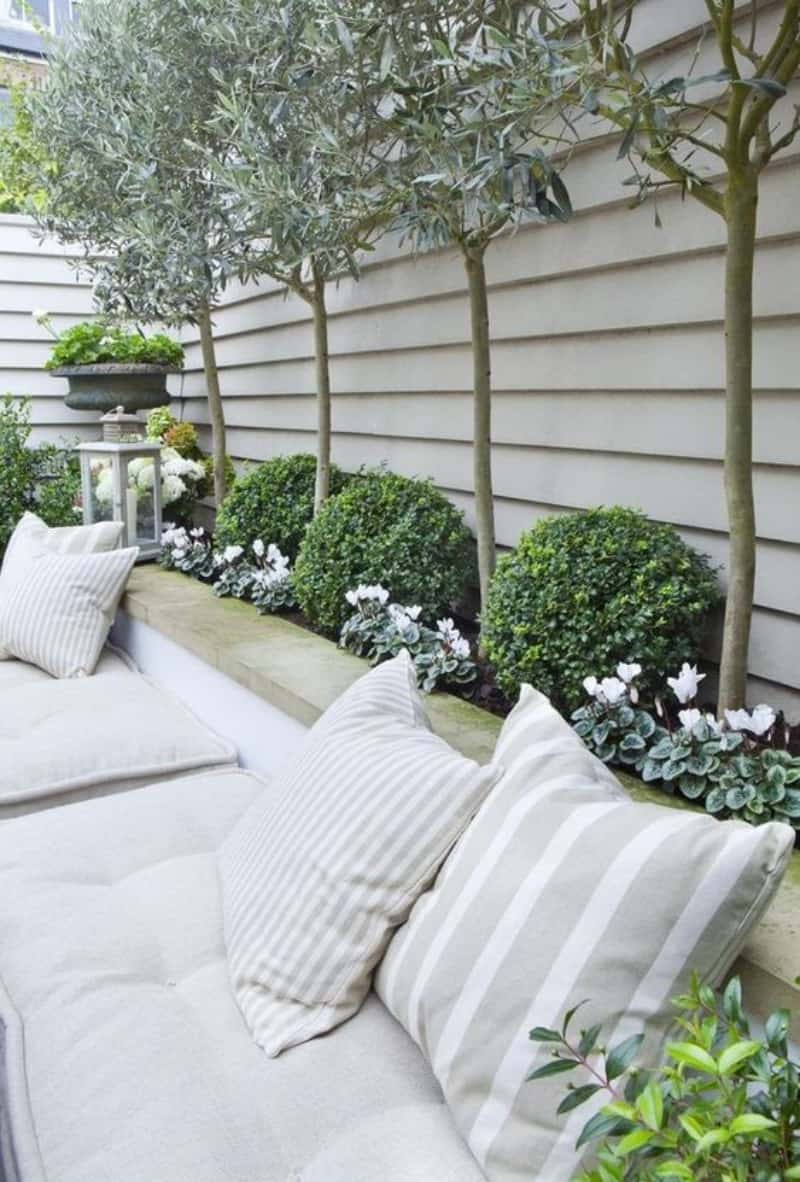 9. Multi-zoned garden
If you're going to makeover your garden, you can divide it into zones: add a dining table for outdoor meals, then a comfy couch for lounging in the sun or enjoying a late night drink.

10. Brick pathway
If you're on a budget, repurposed old bricks to create an attractive garden pathway. Include a miniature patio area near your benches to prevent your shoes from getting dirty while you're relaxing.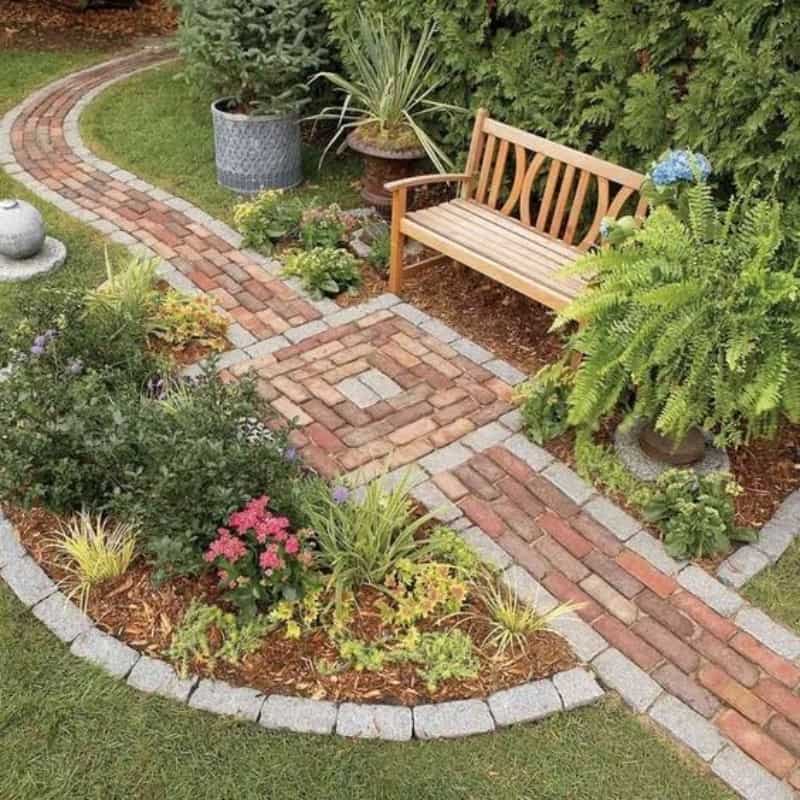 11. Raised enclosed garden bed
A lovely way to display your garden plants and still have a beautiful, open garden. Raised beds are also easier to maintain as you don't need to bend as much.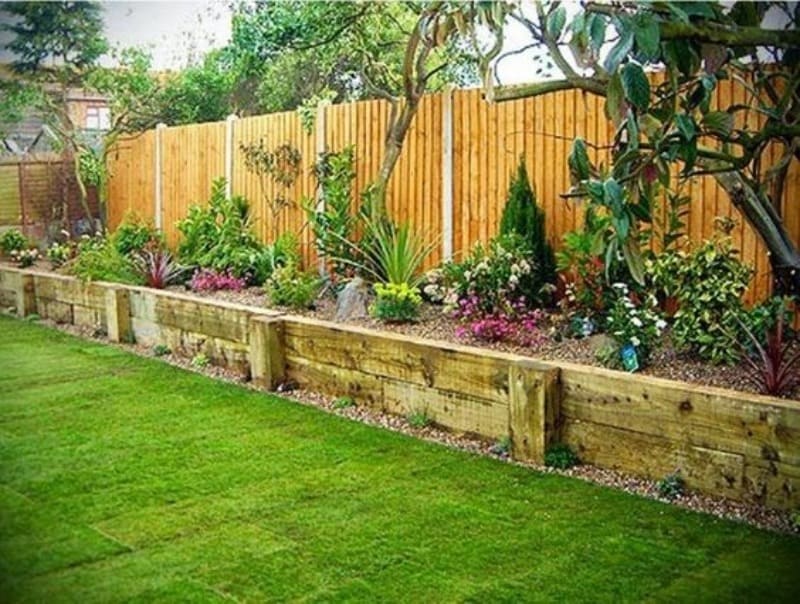 12. Zen tent
Protect yourself from the elements by adding a gazebo around your seating area. An outdoor rug and a coffee table will transform it from a simple sofa and chairs into an outdoor lounge that provides everything you need to relax in your garden.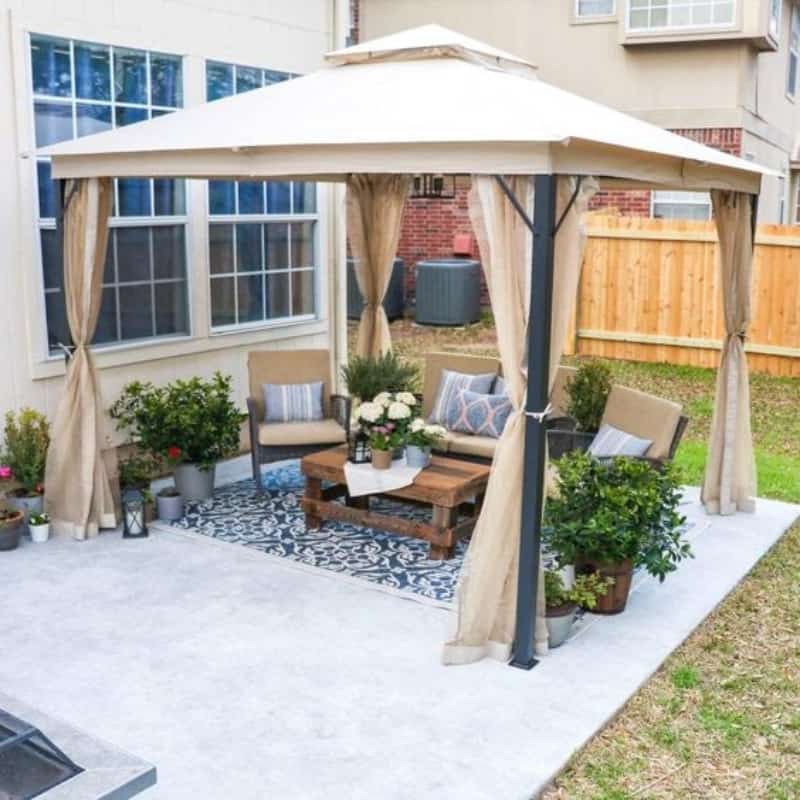 13. Minimalist small backyard
Not a lot of space? A minimalist selection of garden furniture is the best choice. 
Using white for the walls will make the area feel larger, and the white furniture and decorations add to the modern style.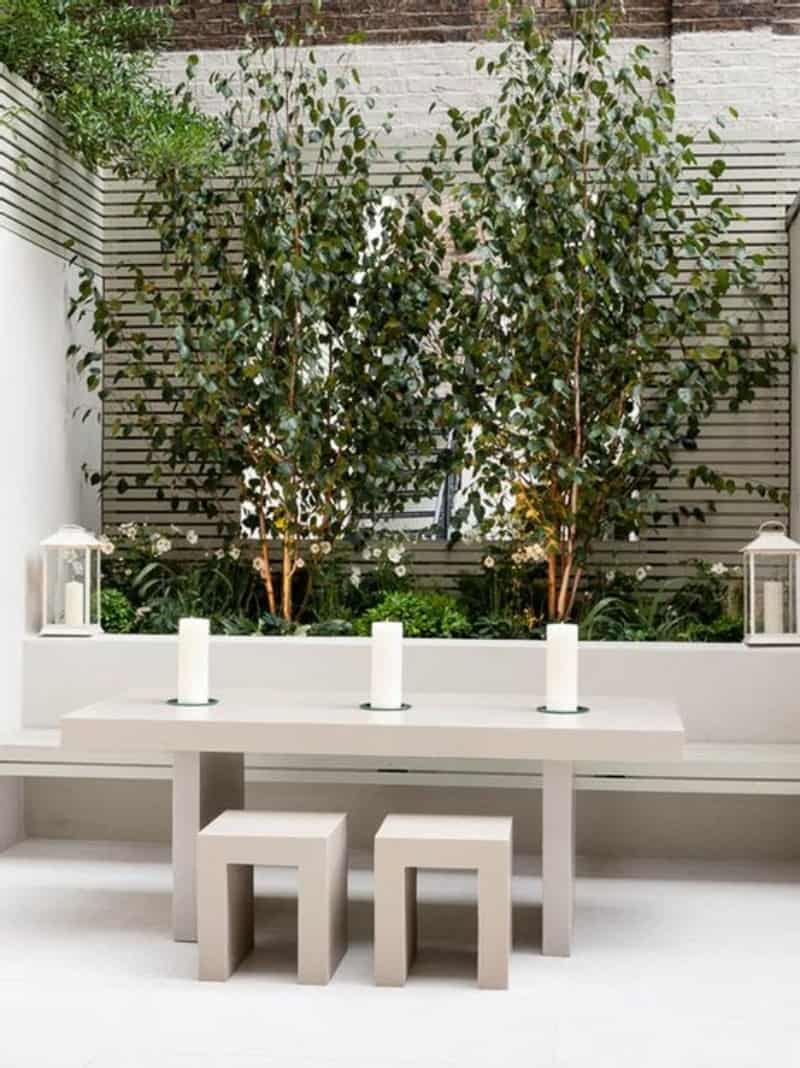 14. Raised DIY outdoor hot tub
Add some pots and planters and maybe a little bench on the side. Unwind in this garden hot tub and and enjoy some relaxing soak.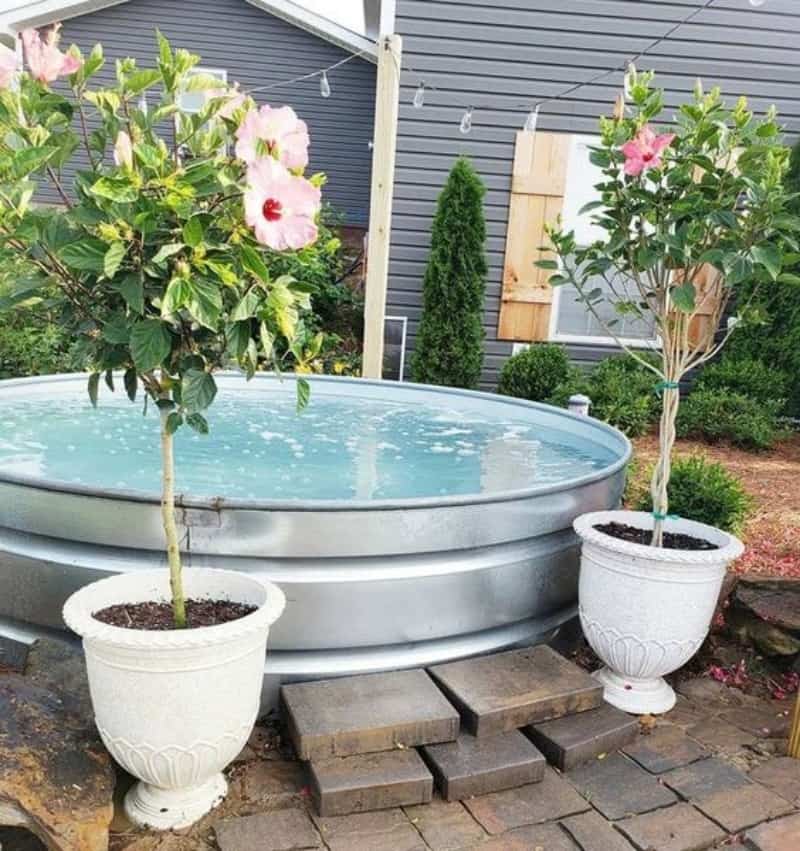 15. Stepping stones
A simple stepping stone patio will keep your garden makeover budget-friendly as gravel stones are a much cheaper option. Add some raised flower beds to brighten up the corner. 
16. Bridge over dry creek
Completely transform your garden by adding a dry river and fashion some planks as a bridge over the top. Dry rivers give your garden a focal point without the hassle of adding real water into the mix.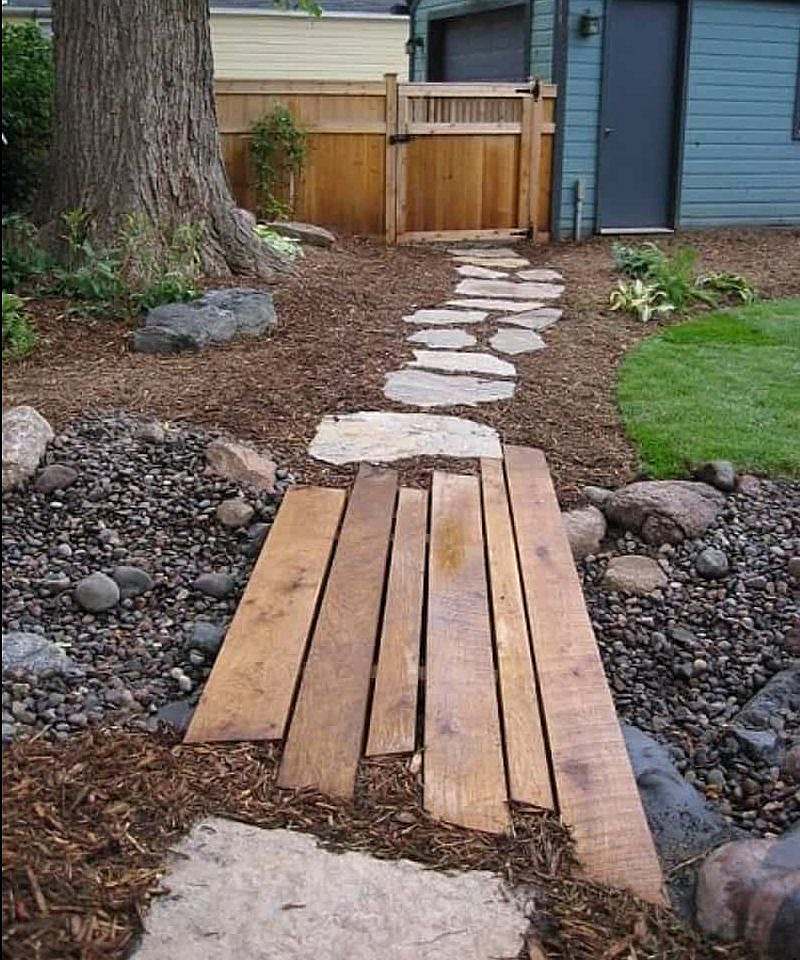 17. Spring garden
If you're on a budget, add an outdoor rug under your seating area instead of replacing the patio. Add some homely touches and pot plants to create a relaxing garden space.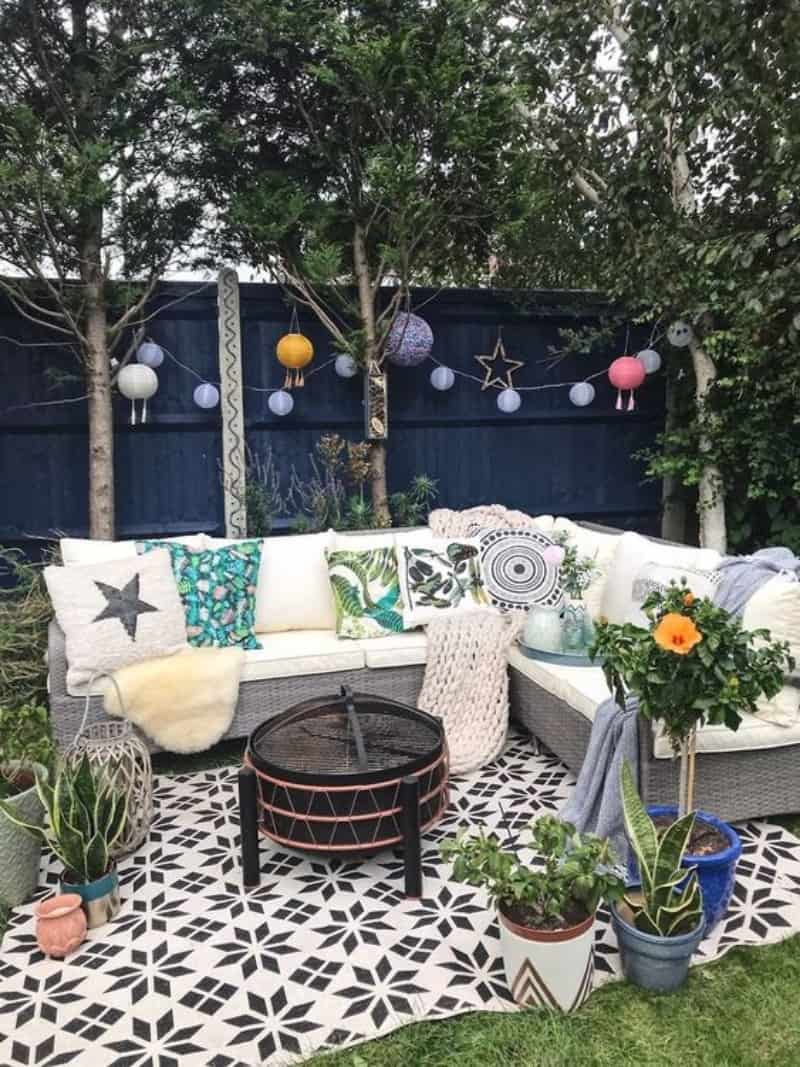 18. 3-ambient garden
If you have a large garden, you could divide it up into distinct areas. You could have a dining area for outdoor meals and various seating areas to really make the most of your space. 
The stepping stone path ties the areas together here.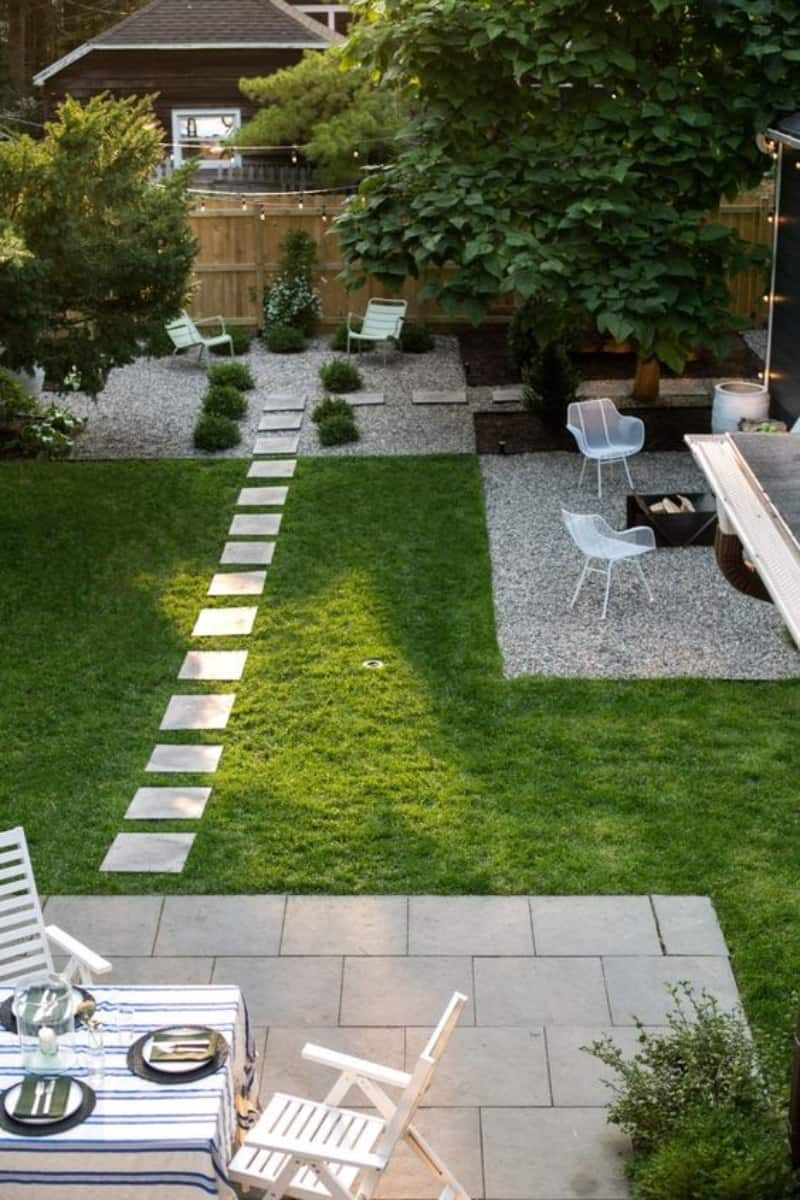 19. Narrow garden makeover
Some simple garden beds on the sides, nicely-cut grass and a pebble path keep the garden beautiful and tidy.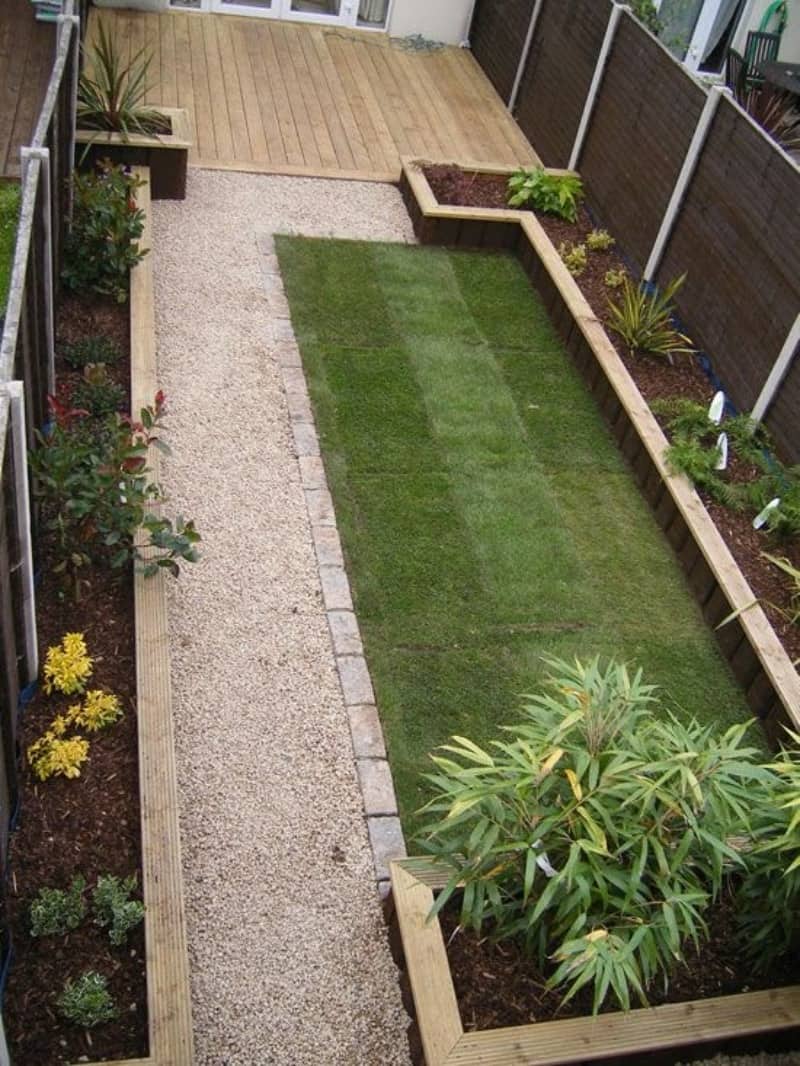 20. DIY stacked planters
If you're short on planting space, you could try stacking your planters to give you more room to grow your favourites. It's also a great way to brighten up a plain wall in the garden.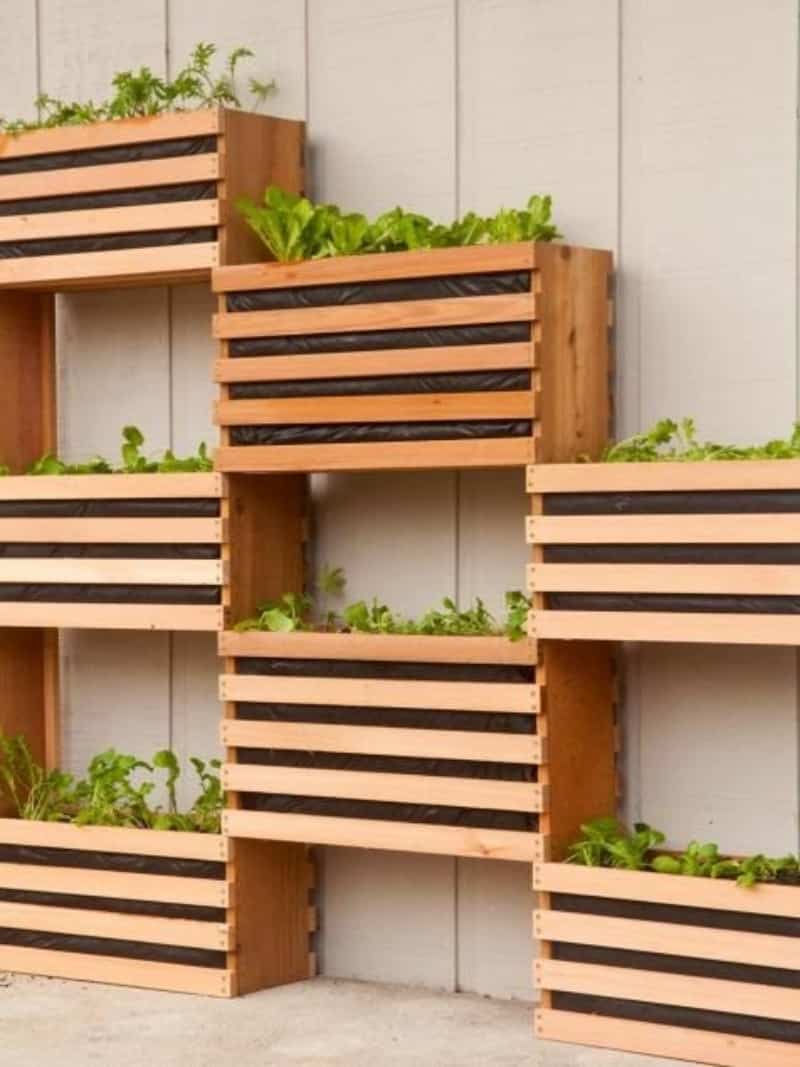 21. Blue chairs and fire pit
A corner patio is a simple way to transform your garden and not take up too much space from the grass. Placing your seating near to the fence also means you shouldn't be overlooked by neighbours.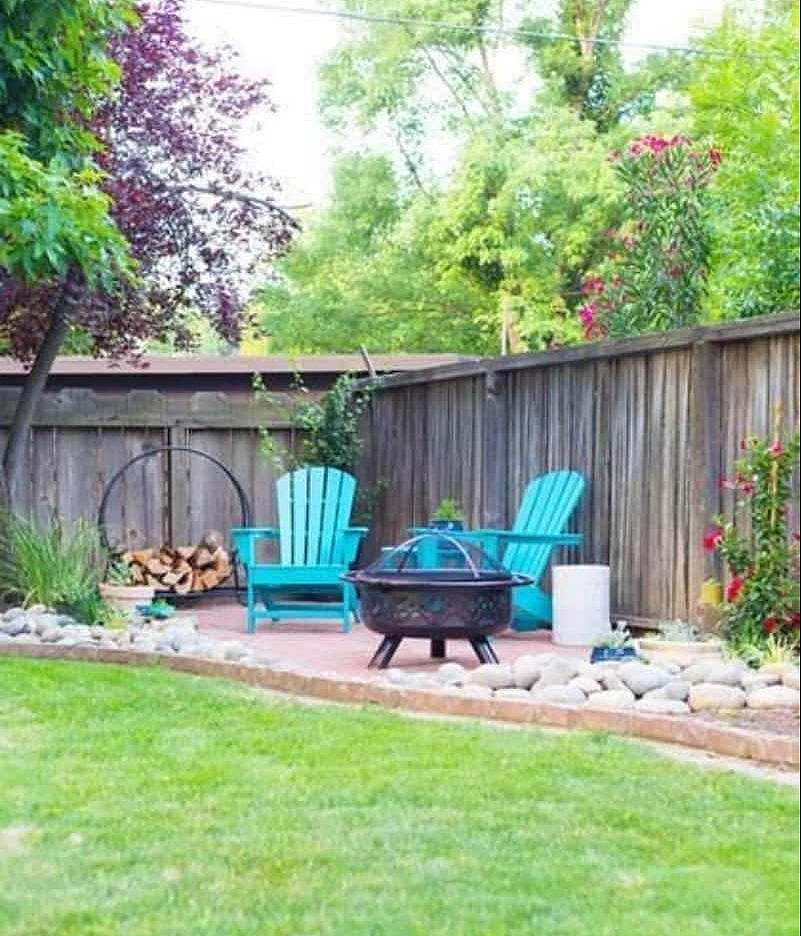 22. Fire pit and pebble floor
Another simple choice including a fire pit. Add concrete seating and some comfy cushions, then use a budget-friendly gravel for the floor.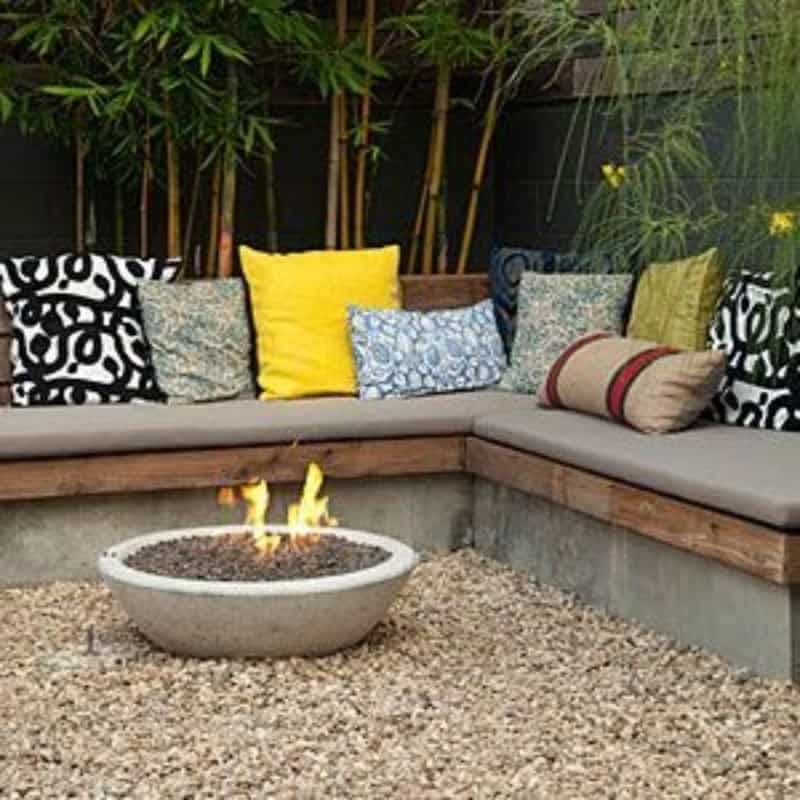 23. Shed makeover
Transform your old wooden shed with a farmhouse-style paint job. The shutters and white edging really set it off!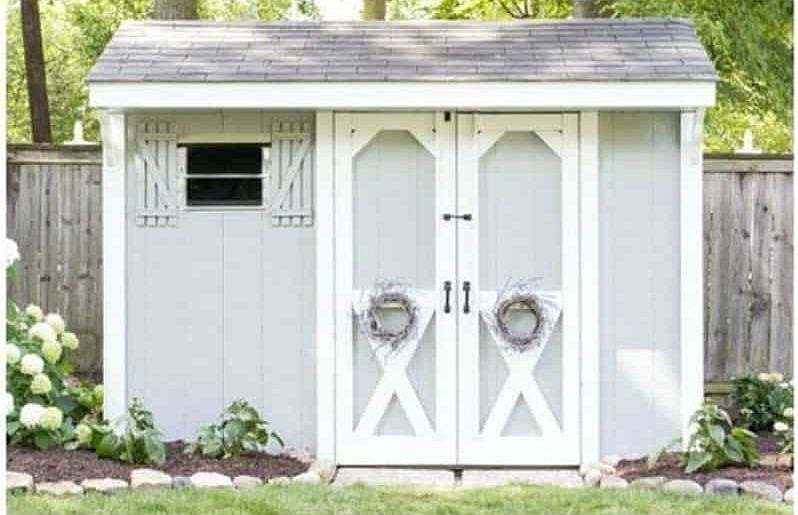 24. Tiny backyard
A small backyard doesn't have to be boring – fill it with all your favourite plants and flowers to create a garden hideaway you'll want to get lost in. Be sure to add some seats so you can take the weight off!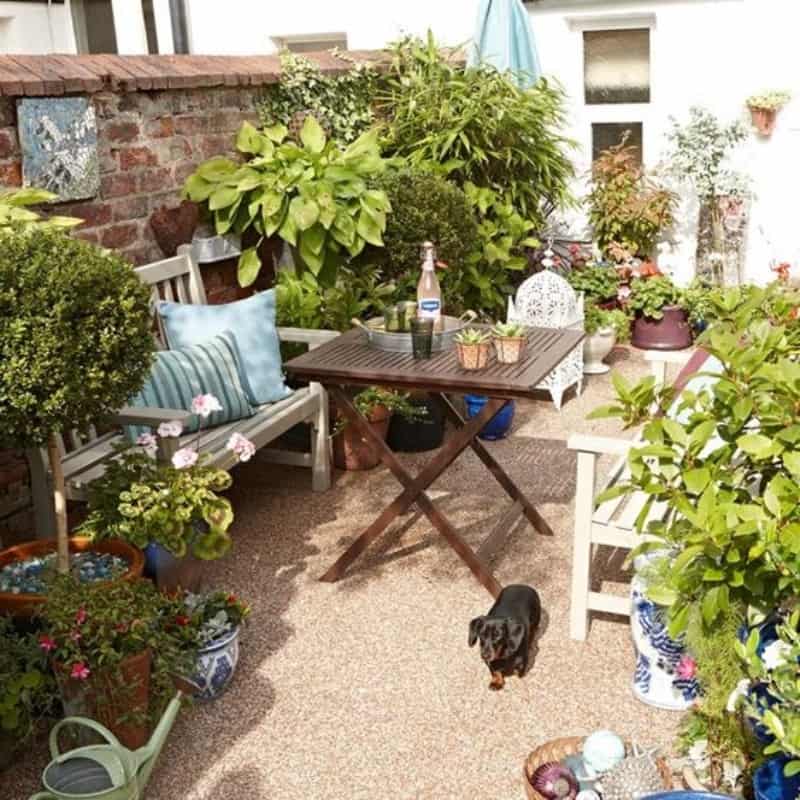 25. Pergola with rolling canopy
Pergolas are great for protecting you from the sun's harsh rays. A rolling canopy gives you the flexibility to enjoy the sun when it's not too hot, and give yourself some shade when it gets overpowering.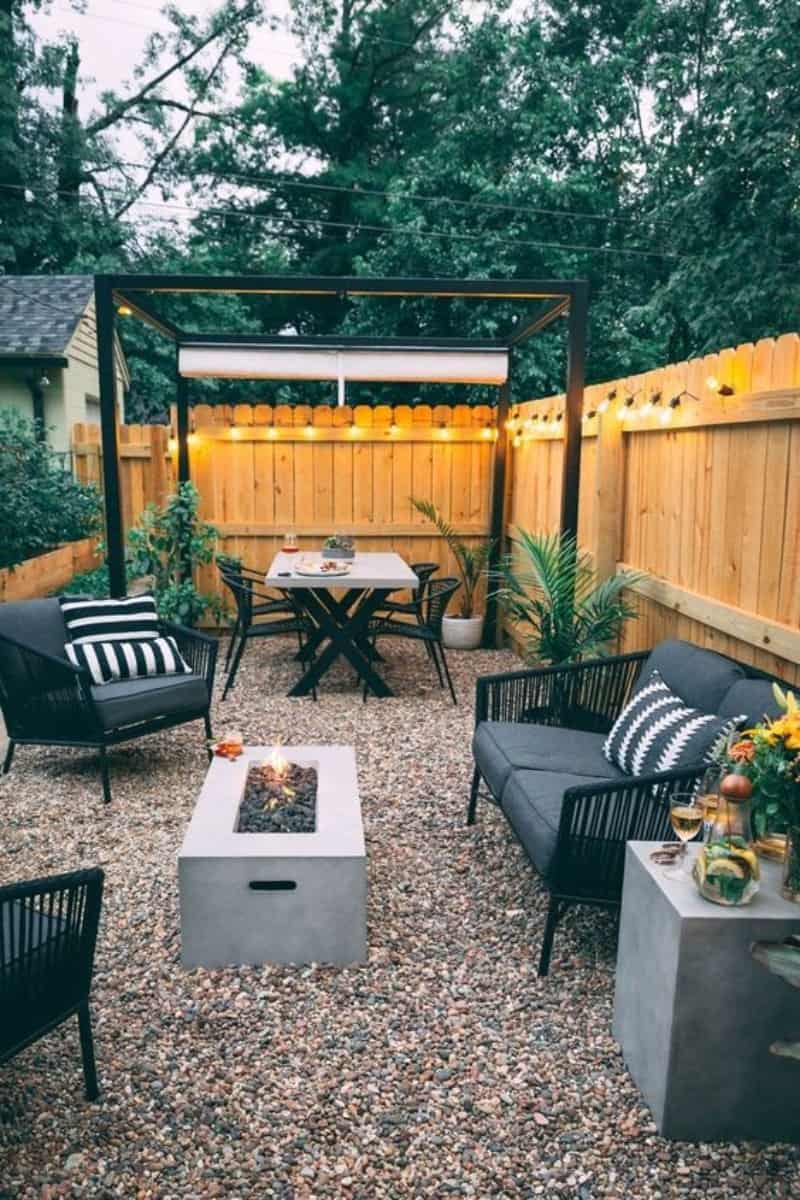 26. Seaside style garden
Irregular paving and planting give this garden a natural, sand dune feel. Add to the seaside vibes with some raised decking and a rope bridge and sail that would look at home on a pirate ship!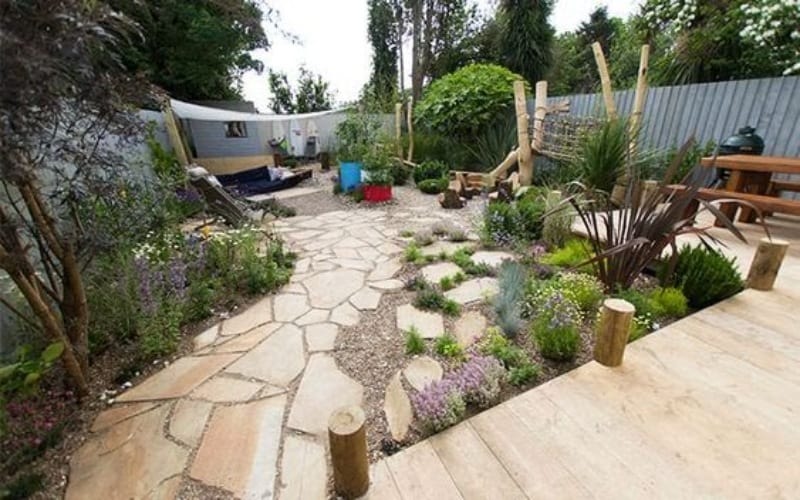 27. DIY flower curb
Edge your flower beds with stones to keep them tidy. It's an easy upgrade and doesn't have to be expensive either.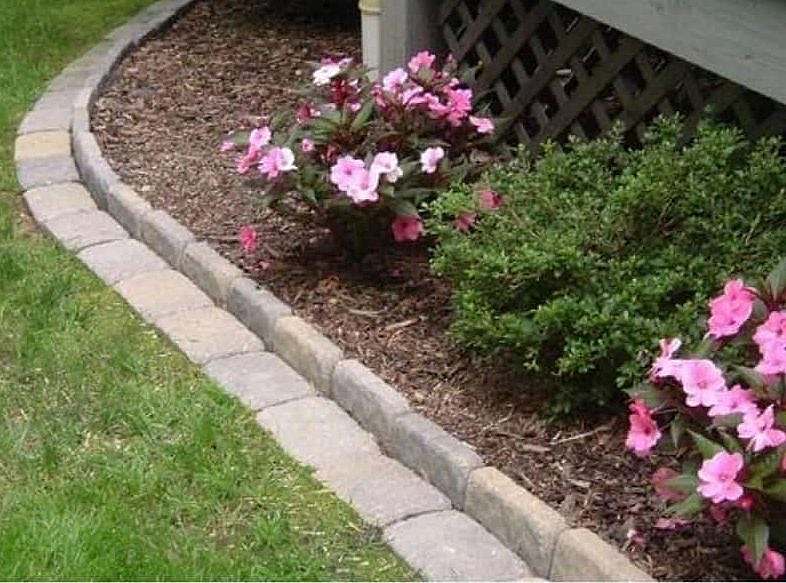 28. Stone and plants
Don't say goodbye to all of your plants. Open up a space in the middle to place a simple dining table and let the rest grow free.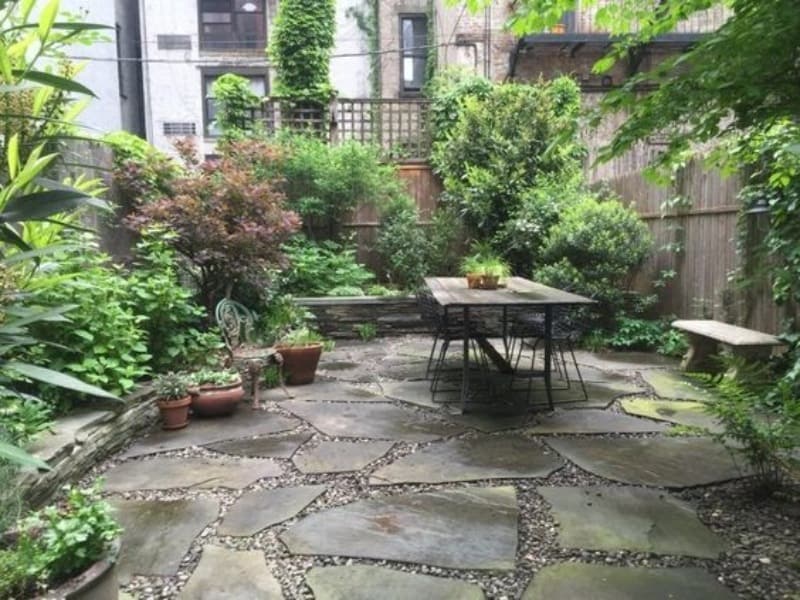 29. Concrete flooring and fire pit
For a more imaginative patio area, add some gravel between your paving stones. A contemporary fire pit with some brightly coloured chairs brings this area to life.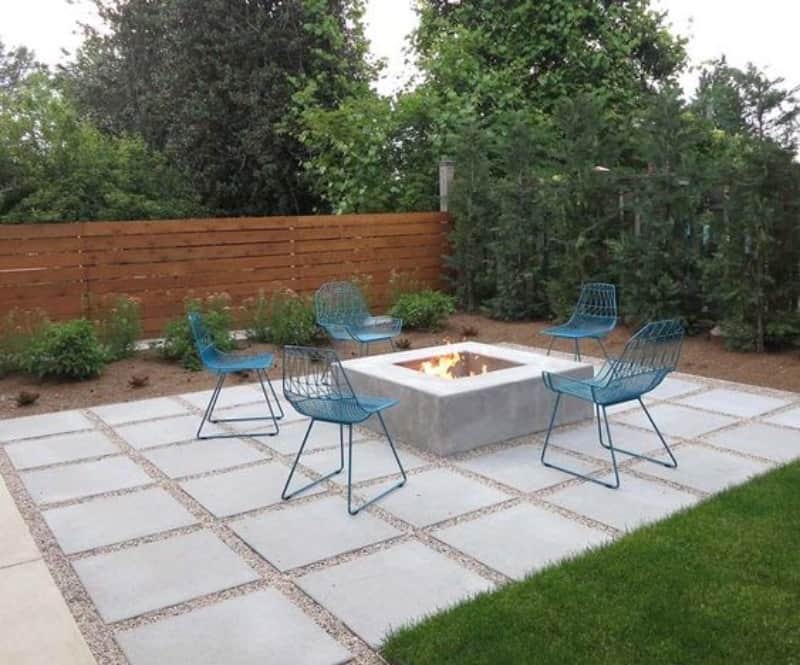 30. Simple garden bed with lights
Solar lights are easy to set up and install, and will transform your garden or driveway at night.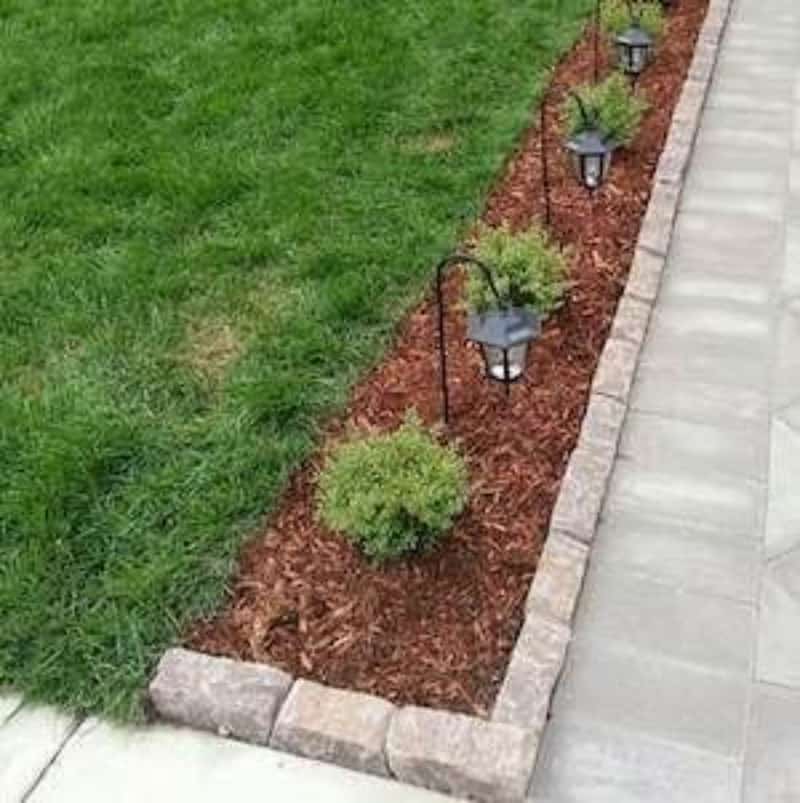 31. Bricks and flowers
A pretty garden path can transform your space. Use tiles that complement your chosen flowers to make the most of your space.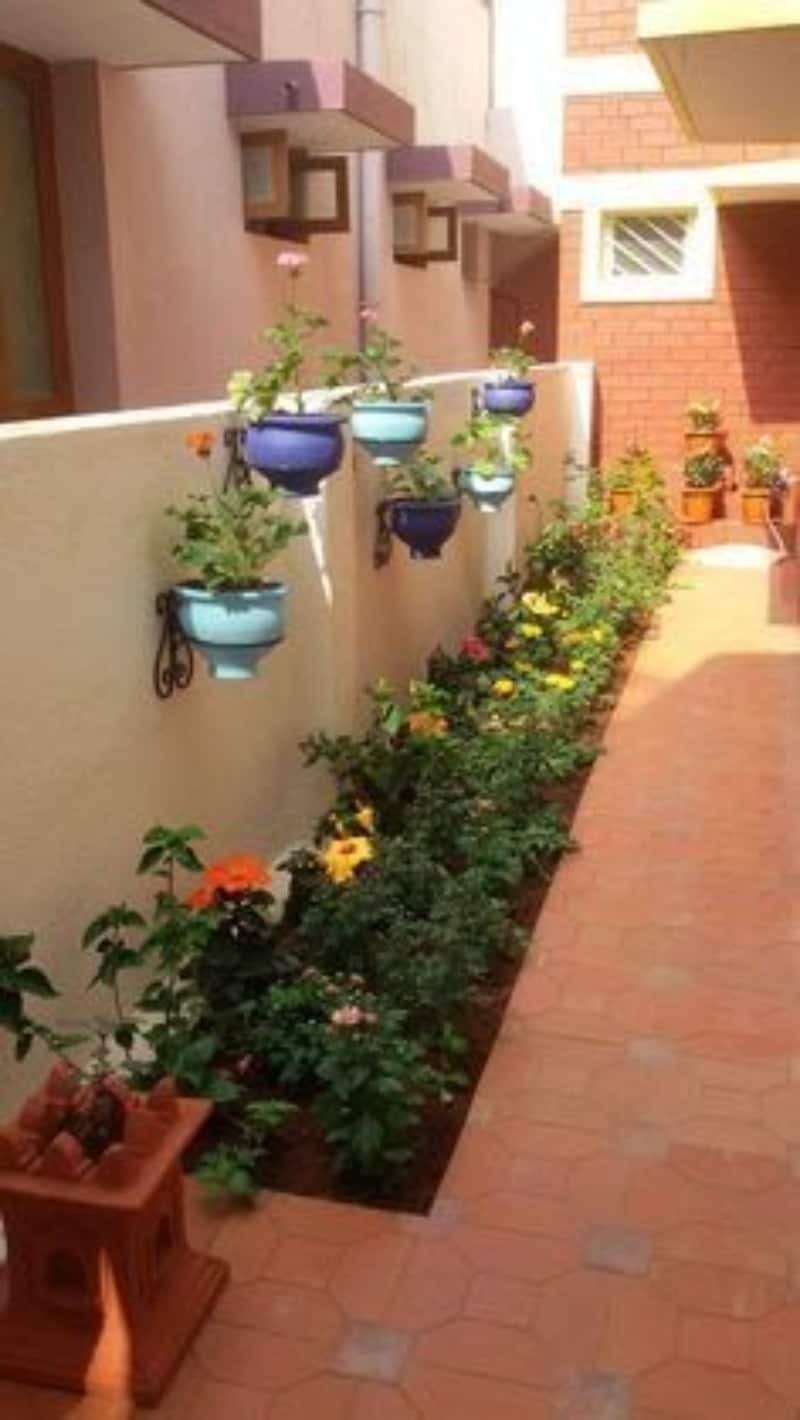 32. Garden edges
Adding some beds with smooth edges to your garden is a simple way to change the look of it.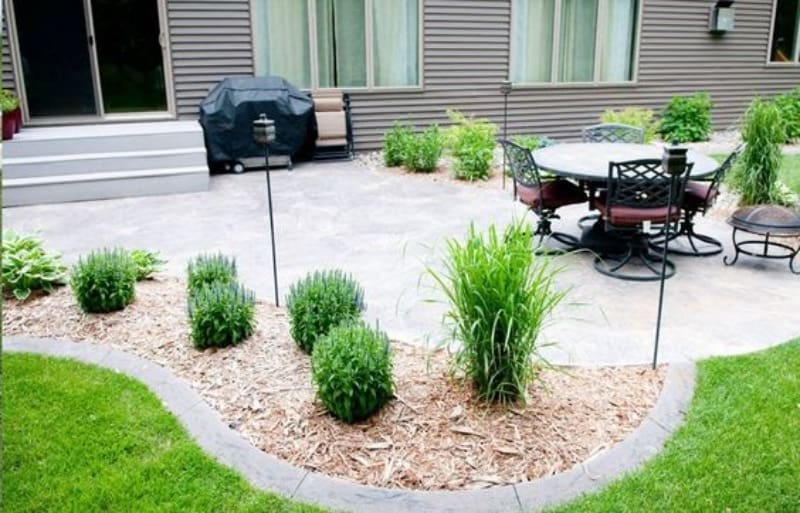 33. Long modern garden
Use different shapes and textures to break up your garden if it's long and narrow. This will draw the eye around the garden rather than straight to the back, making it feel wider.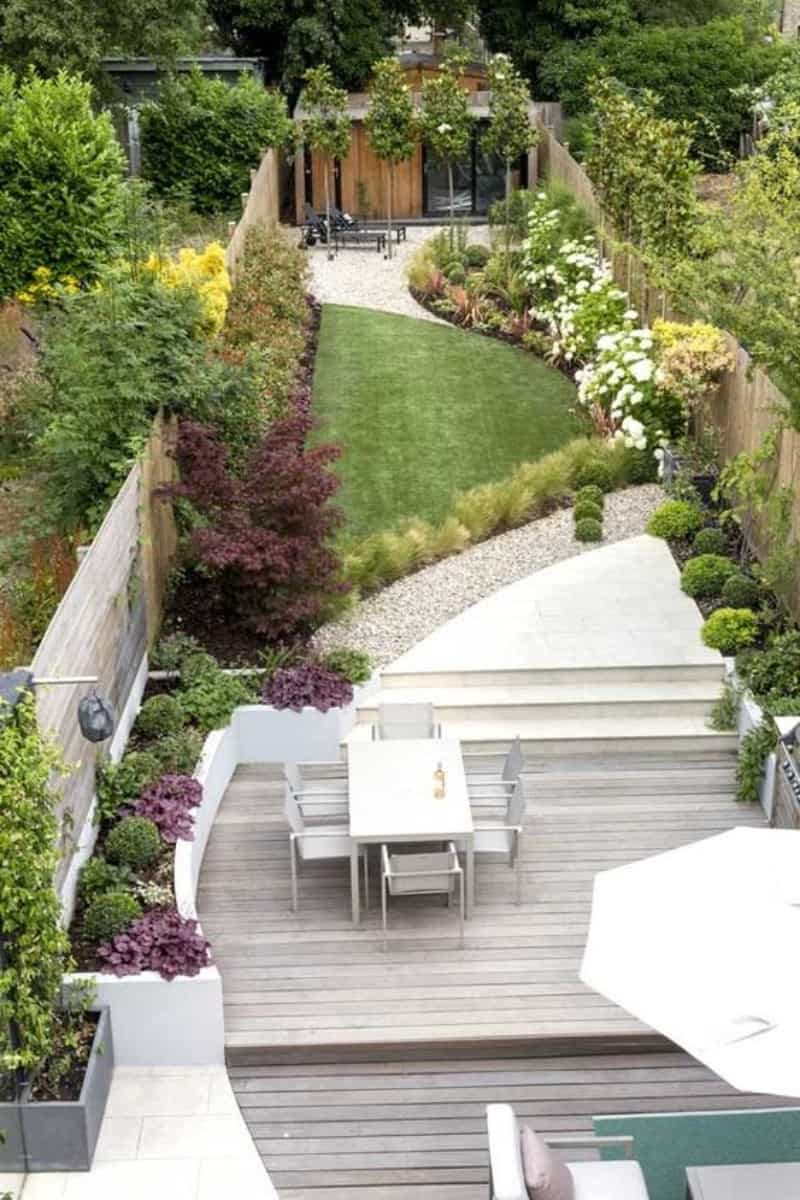 34. Pallet garden bed
Place a few of these in your backyard and you'll never get tired of looking at them. They're an easy, budget-friendly way to create raised flower beds.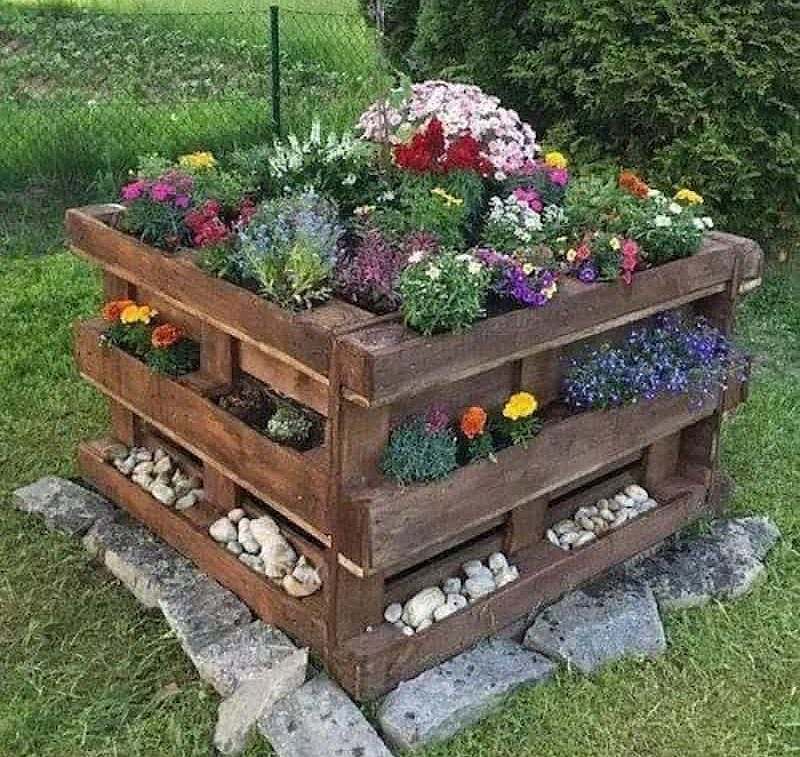 35. Into the wild
Install a decked pathway to have some pleasant walks in your very own jungle. Natural planting like this can make your yard feel like another world, a.k.a. in the tropics!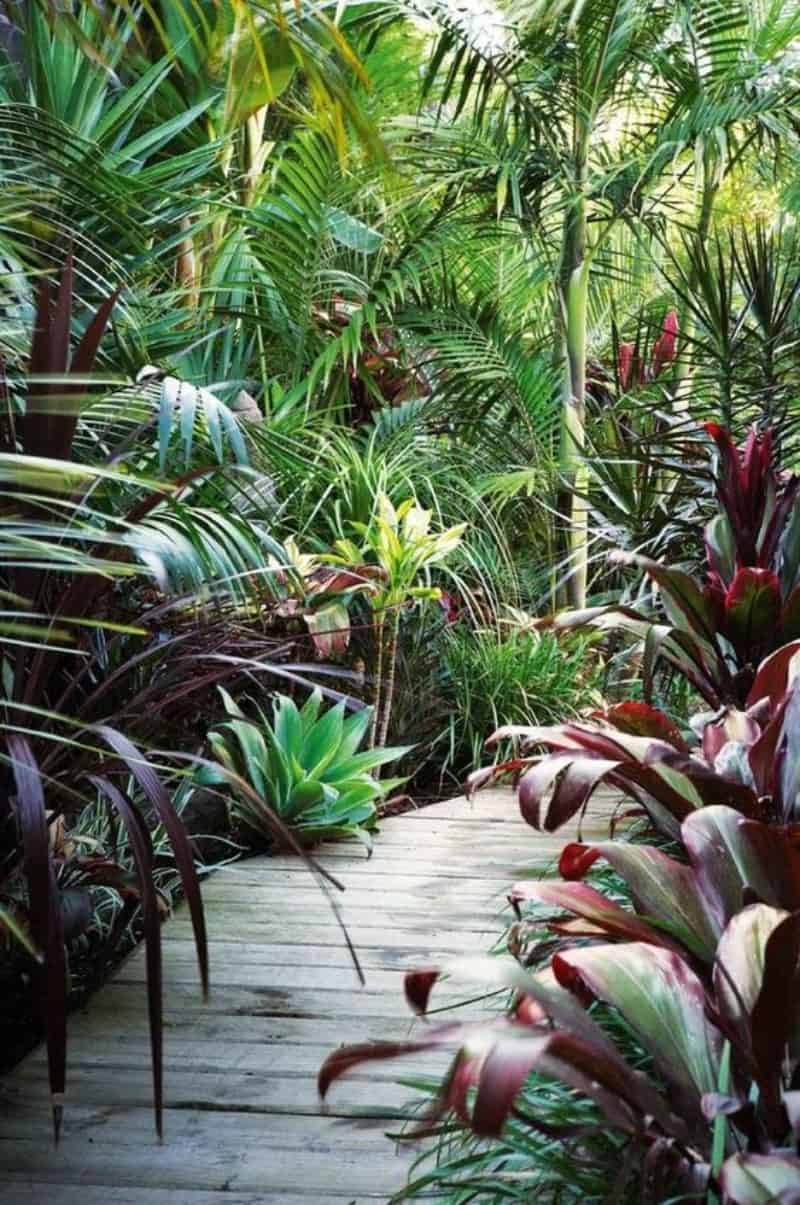 36. Stacked vegetable garden
If you're struggling for space to grow anything in your backyard, try going up! Placing some of these against your walls or shed will also help brighten them up.

37. Side garden beds
Get creative with your flower bed shape and start planting! After a year or two, you'll have a completely new garden full of your favourite plants and flowers.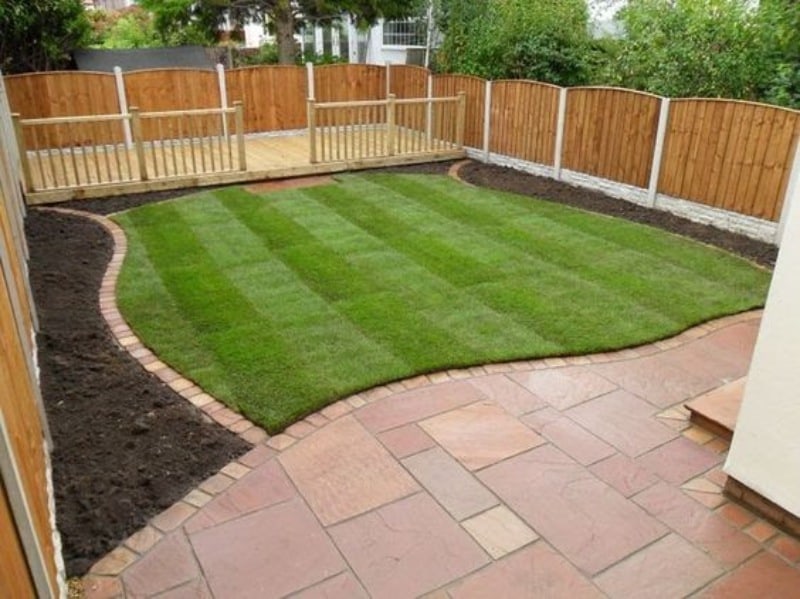 38. Mediterranean garden
Get the Mediterranean look by adding some tall ceramic pots and features, and keeping open spaces.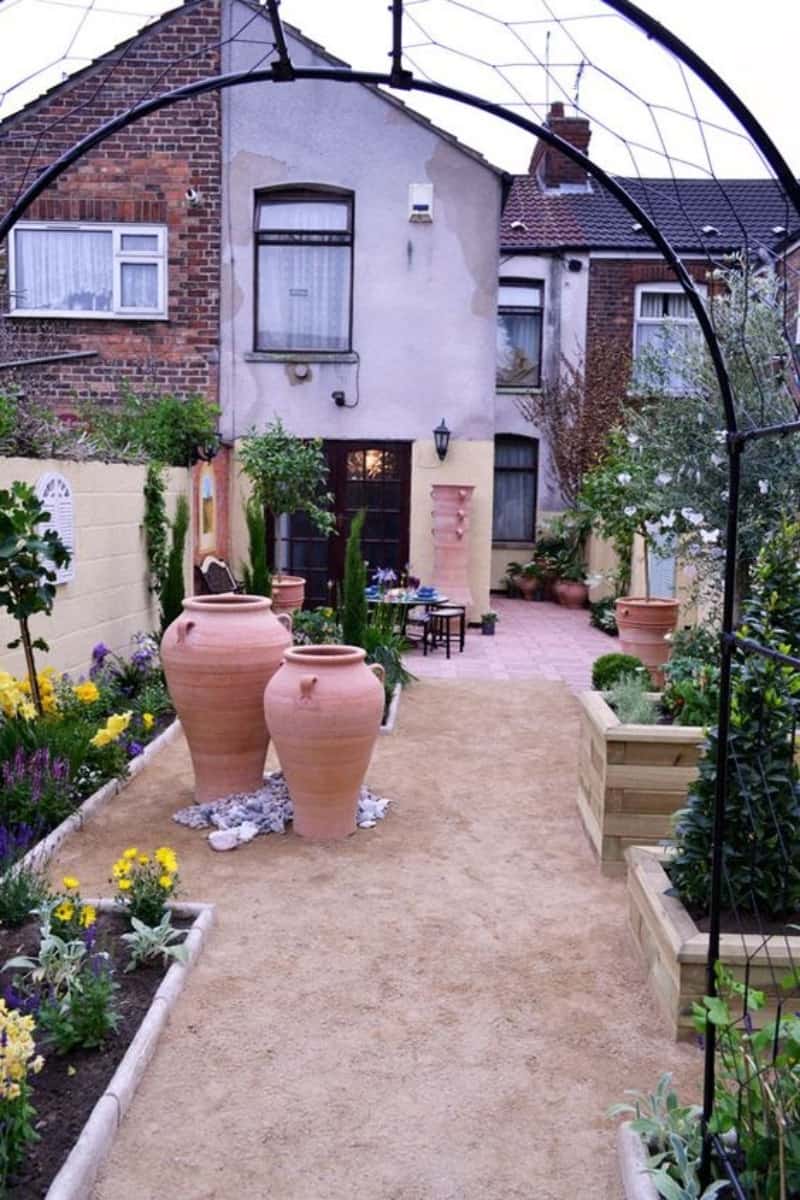 39. Colourful corner
Once a simple, boring corner of the lawn, this garden looks totally transformed with colourful flowers and pots.

40. Mailbox garden
Plant some flowers around your mailbox to make it a feature rather than a necessary component in your garden. You'll have the coolest front yard of the neighbourhood.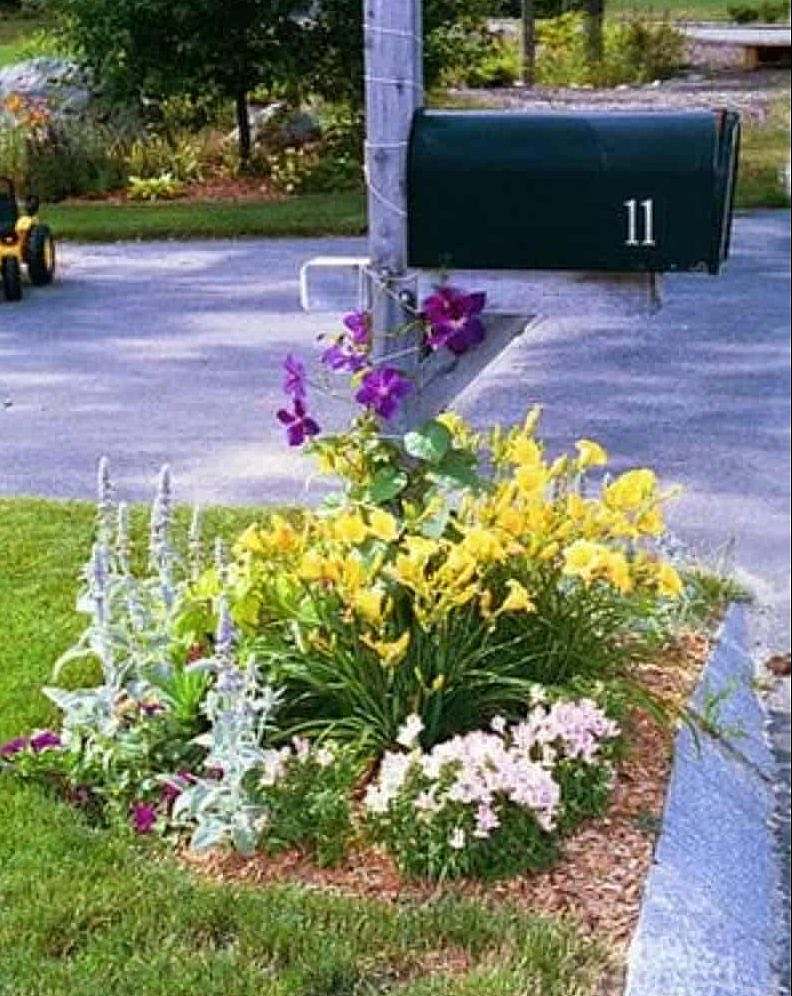 41. Renovated small garden
Making the most out of small spaces really pays off. This built-in seating area is a huge space saver when compared to a traditional garden sofa.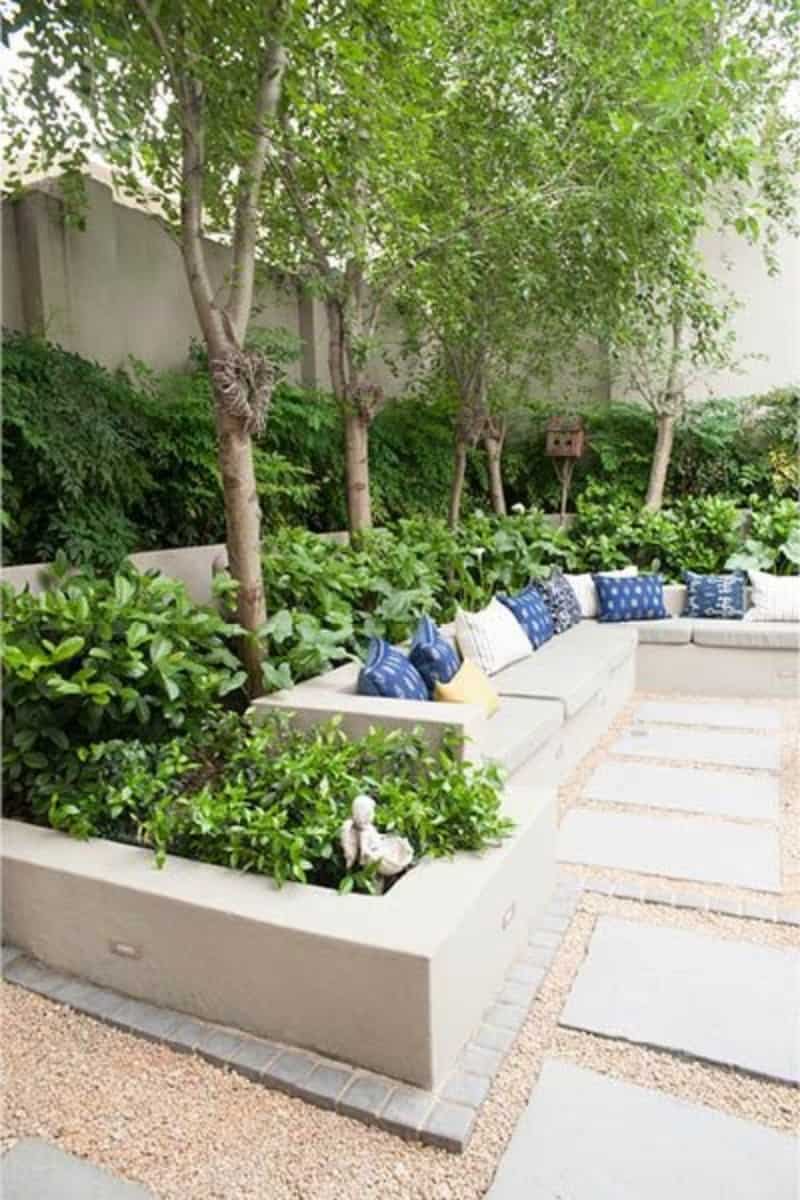 42. Wooden backyard
Everything with the same wood finish always looks amazing. This small garden has been carefully divided into usable spaces, making the most of every inch.
43. Two-level garden
If your garden is on a slope, add some steps to give yourself two level areas. This makes the garden easier to manage and means your seating area will be on the flat.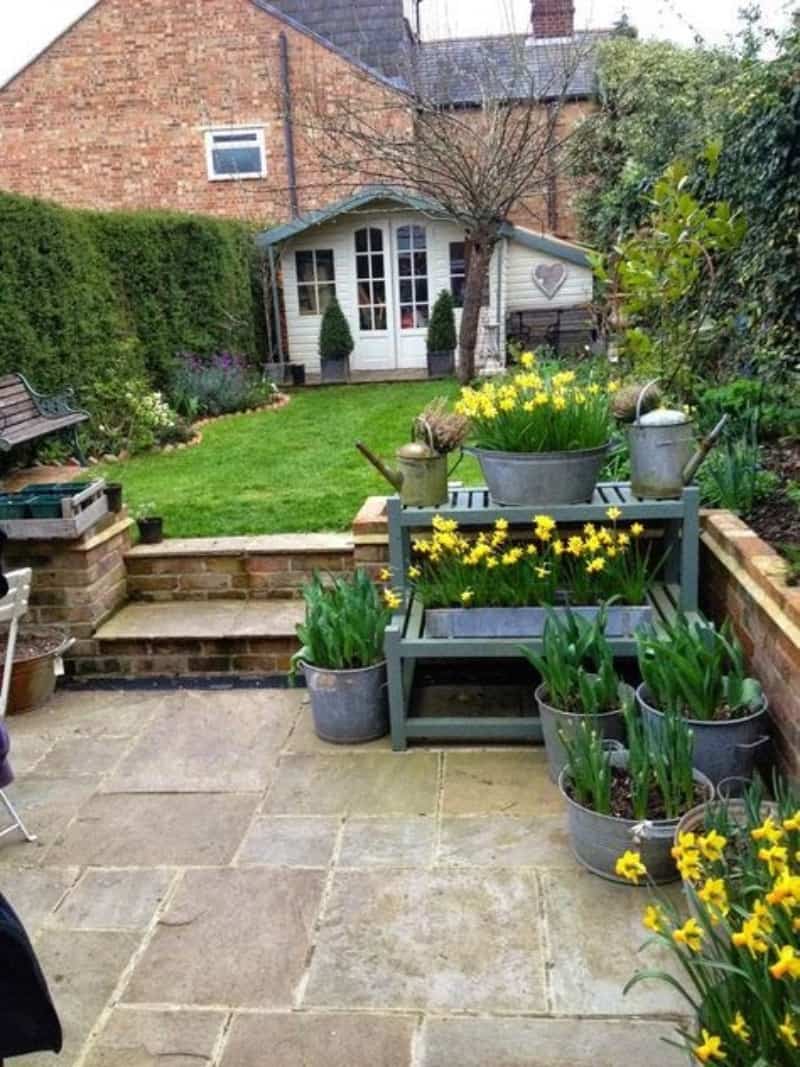 44. Stone raised garden bed
Give your home some curb appeal by adding raised beds to the front. It's a simple way to bring some colour to the front of the house without having to paint it.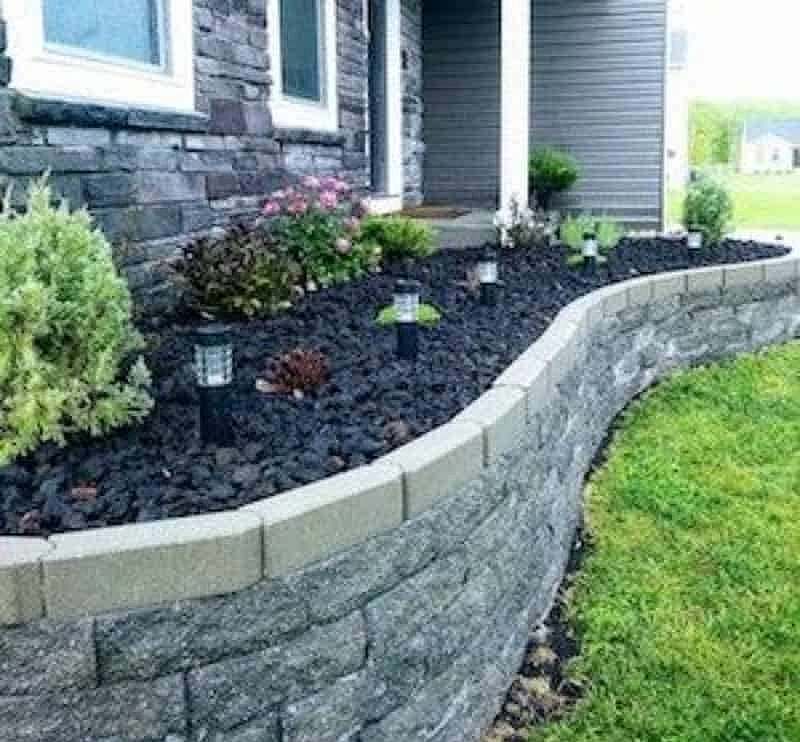 45. Backyard fire pit
A garden makeover does not have to be expensive or complicated. Use some inexpensive gravel to mark out a seating area and build a brick fire pit in the centre. 
Add some comfortable chairs and you're ready to enjoy your evenings in the garden.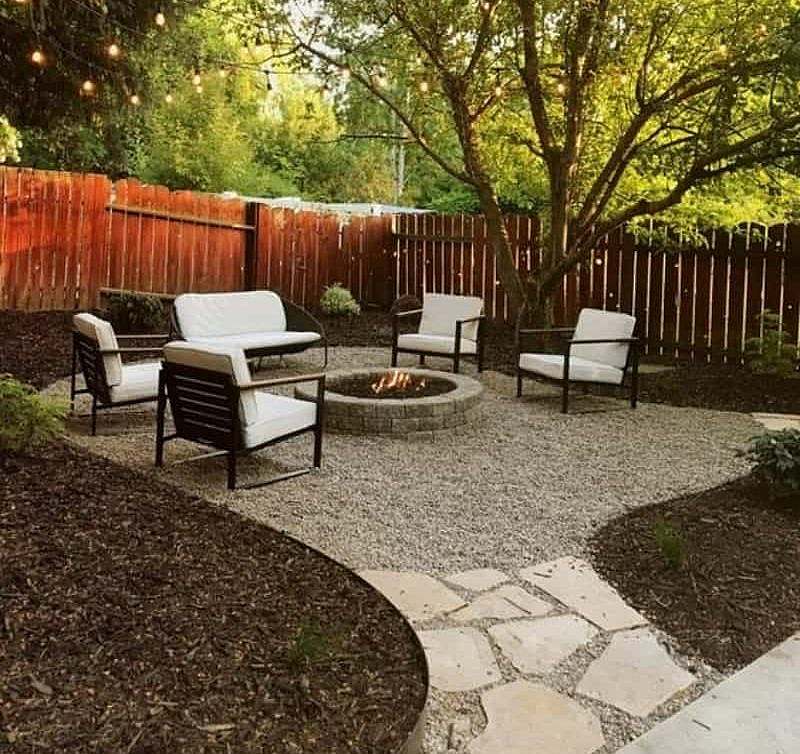 46. Small modern shed
A modern shed like this one can be used to give you extra space to work out of the main house, whether that be an office or a workshop. And there's still plenty of room for a beautiful garden with a patio, lawn and flower beds.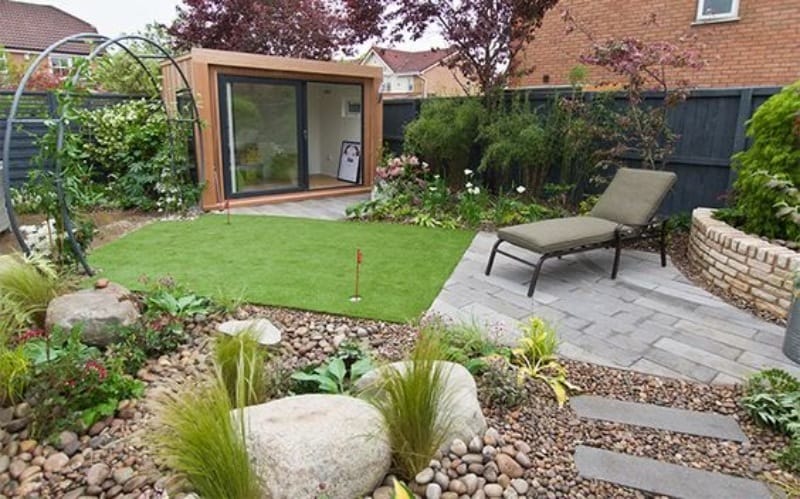 47. Deck makeover
A simple way to get some extra privacy is to add some screening onto your raised decking. Hang some twinkly lights so you can continue enjoying the area into the evening.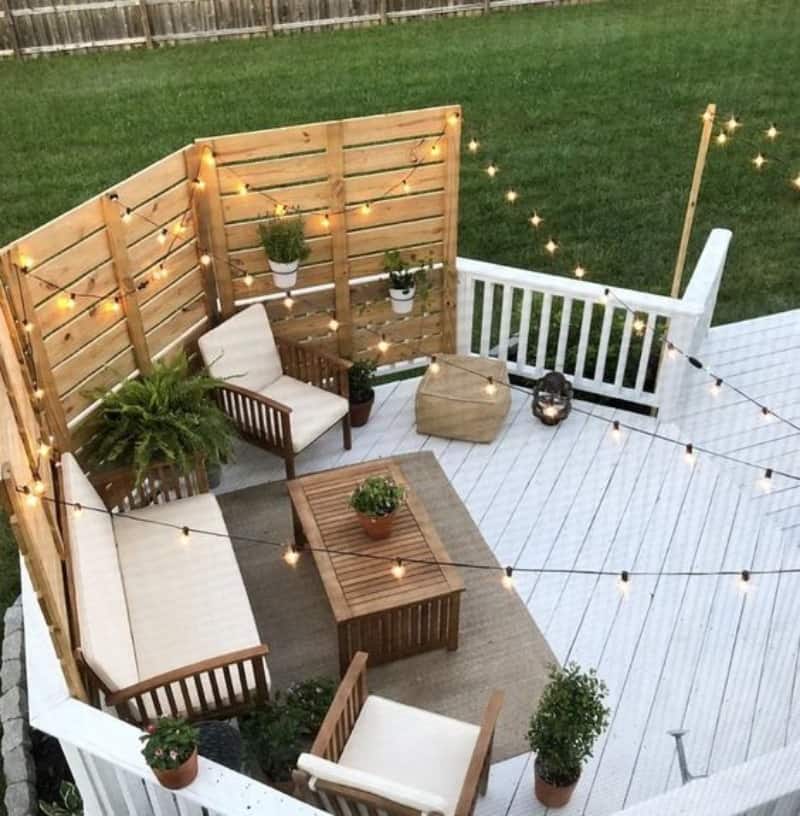 48. Hawaiian bar
A great addition to your garden if you like hosting parties in your backyard. Pair with some colourful furniture and flamingo garden ornaments to complete the look.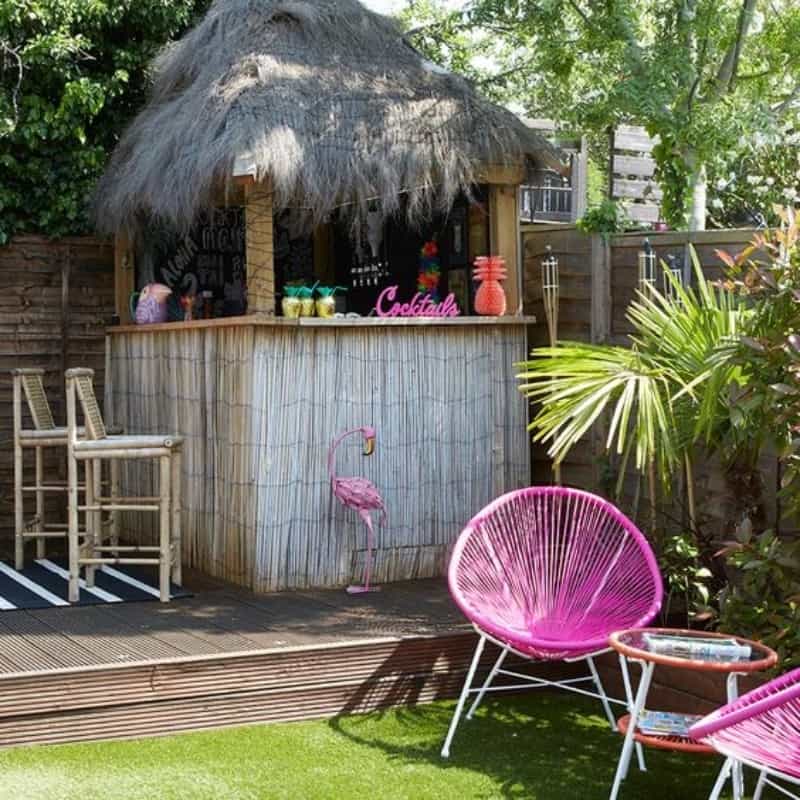 49. No grass, only pebbles
Grass can be tough to maintain, so you can always replace it with gravel. This white gravel gives the garden a contemporary feel and looks great matched with the black furniture and fencing.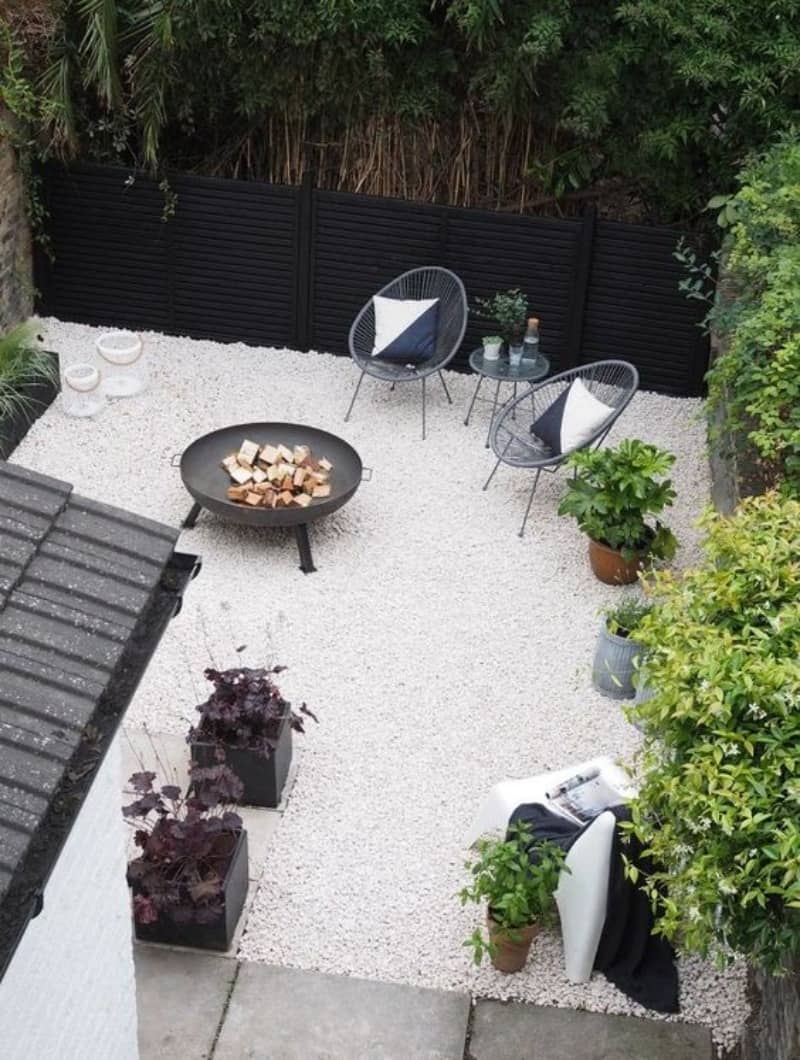 50. Chess board
Upgrade your basic flower bed by incorporating a chess board style. Paving stones represent the white spaces, and you can leave some plants to grow on the black spaces.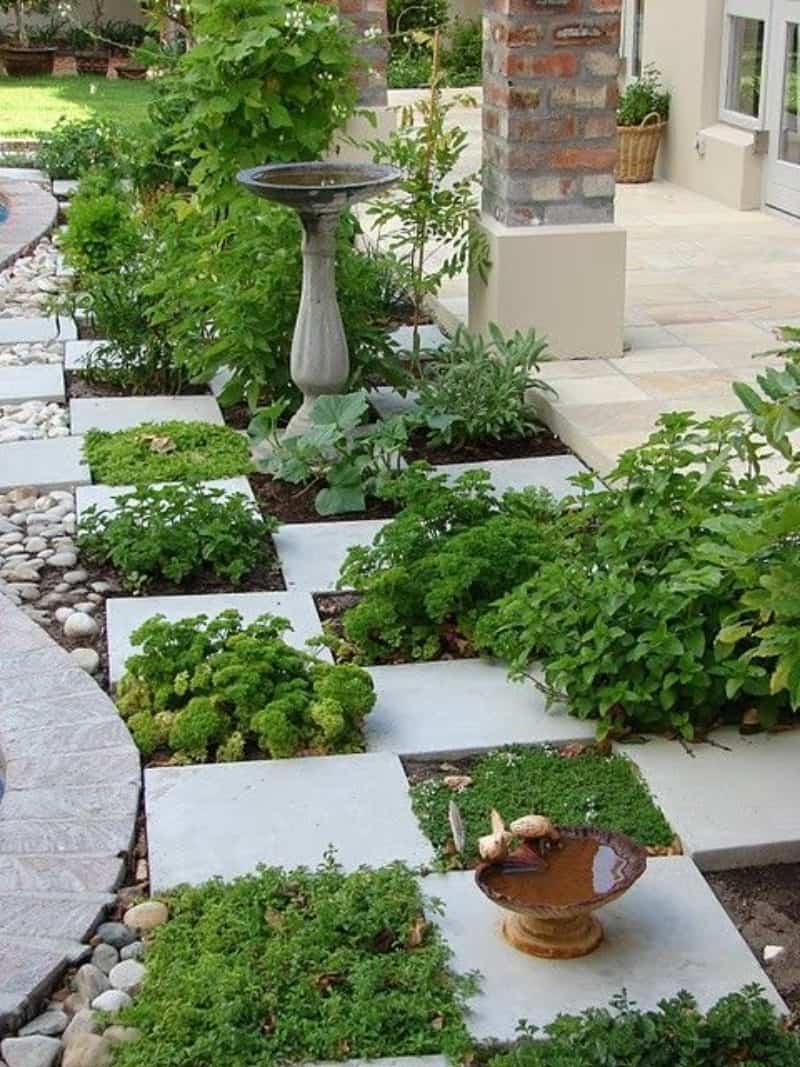 51. Neutral tones and more of greens
This garden space screams ultimate relaxation. The neutral colour of the furniture blends well with the rattan screen wall, trees, and pebbles.
Plus, the variety of plants make the yard serene. The mandala wall tile adds a focal point, too.
52. Trees planted in each corner with a dining table in the middle
This outdoor dining setup is placed in the middle of four trees planted into each corner of the garden. There's a concrete base where the dining table sits.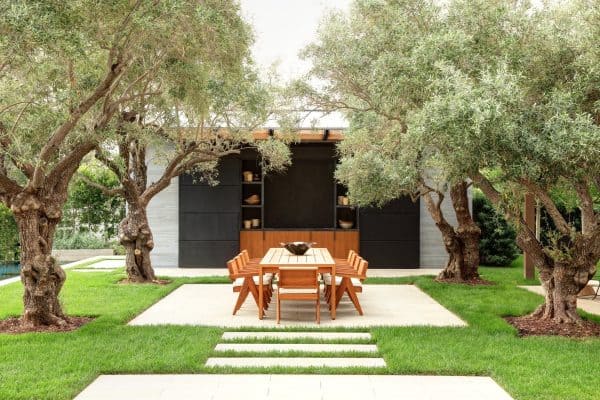 53. Sun patio in a multi-level garden
This concept features a multi-level garden with a sun patio nestled under a pergola. The steps are concrete which leads to the dining deck below.
There's a pool in the middle behind glass balustrades.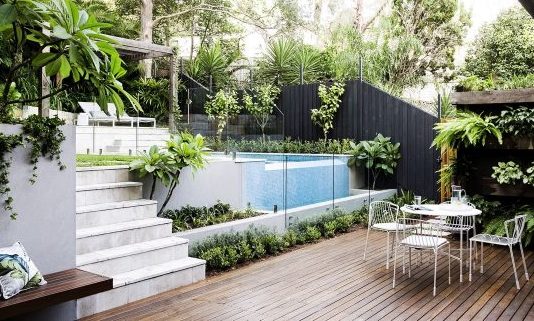 54. Arabian-night outdoor haven
This built-in seating is placed on a solid concrete and dress with blue cushions with patterns. The pendant lights hung on the trees, candles, and fire pit creates a simple Arabian night haven.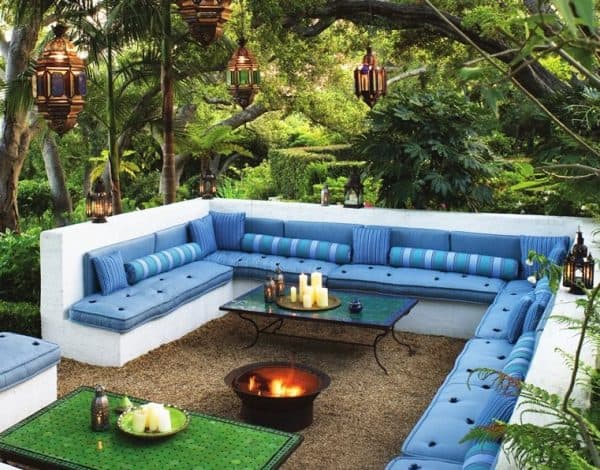 55. Covered patio design with fun colours
This patio is covered by the black fence, featuring a hanging swing seat in a natural cane finish. The flooring projects geometric patterned tiles in blue.
The orange cushions on the sofa provide warm contrast.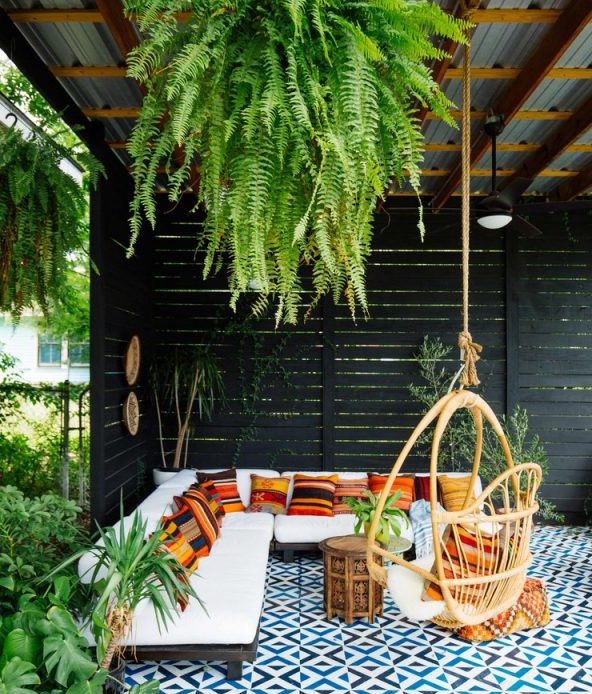 Round-Up
Revamping your garden can be a lot of fun. We've shown you how to get started with some easy projects, but there are endless possibilities for improving your garden space into the lush and beautiful oasis it deserves to be. 
So what are you waiting for? Go out and start making those changes!
So why not click the button below to pick up some rattan garden furniture so you can sit back and enjoy your new garden makeover?
Shop Rattan Garden Furniture